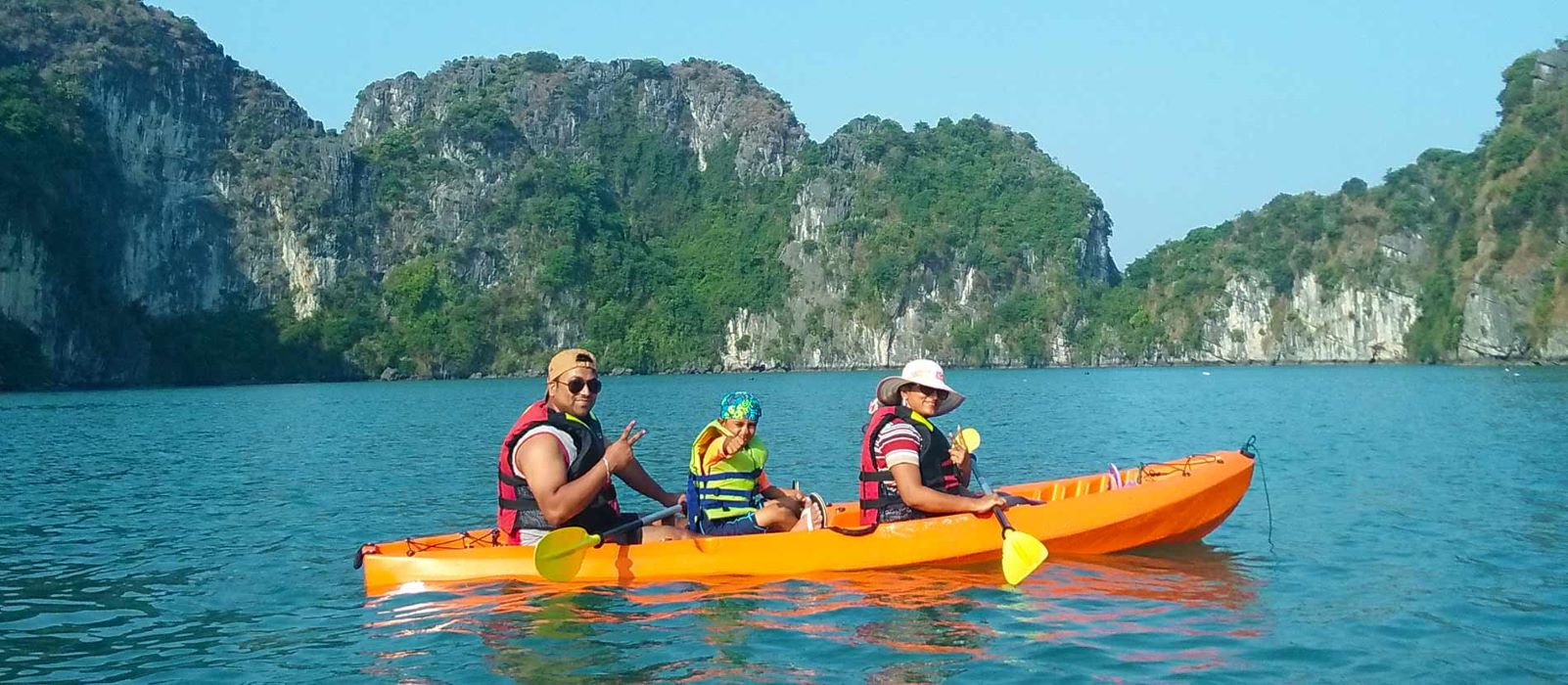 Vietnam Shore Excursions | Top 10+ Day Tours from Cruise Ships
Due to 3,260 kilometers of coastline along with the country and a wide range of seas and river ports, Vietnam is able to accommodate big international cruises and offers an exquisite destination for all cruises in the Asia Pacific. Vietnam shore excursions are designed for cruise passengers who wish to make stopovers in main cities to discover their unique atmosphere with exotic landscapes. With over 18 years of experience in organizing tours for cruise passengers during their Vietnam tours, Viet Vision Travel has qualified travel services for any on-shore excursions and day tours for any port in Vietnam such as Halong, Chan May, Danang, Nha Trang, Phu My, or Saigon (Ho Chi Minh City). 
We have professional tour guides; private cars or vans are available for you. We know the timing matters when it comes to cruise ship passengers. Here under we have lined up some tours for cruise passengers from the north to the south of Vietnam for any port. Please look through the tour options to find the shore trip you want or feel free to send us a request for the Vietnam vacation of your own wishes.
Top Ports for Vietnam Shore Excursions
Tailored Made Vietnam Shore Excursions
Halong Bay Shore Excursions
Tour Route: Cai Lan port - Halong Bay - Temple of Literature - Hoa Lo Prison Museum - Vietnam Museum of Ethnology - Hoan Kiem Lake - Ngoc Son Temple - Old Quarter Cai Lan port
Tour Highlights
3-hour cruise around Halong Bay, visit Thien Cung Cave.
Admire scenic islets with interesting names like Dog, Incense, and Fighting Cock.
Visit Nguyen Art Gallery and Temple of Literature.
Explore Museum of Ethnology, Hoan Kiem Lake, and Ngoc Son Temple.
Enjoy a cyclo ride through the Old Quarter's French-inspired architecture.
Shop for local treasures and experience the water puppet show.
---
Suggested Destinations for Shore Excursions in Vietnam
Unveil the enchanting allure of Vietnam, a land known for its serenity, breathtaking landscapes, and welcoming people. Delight in six beautiful destinations on your Vietnam shore excursions, each offering unforgettable experiences. From serene shores to mesmerizing vistas, immerse yourself in the wonders of this remarkable country, where cherished memories await.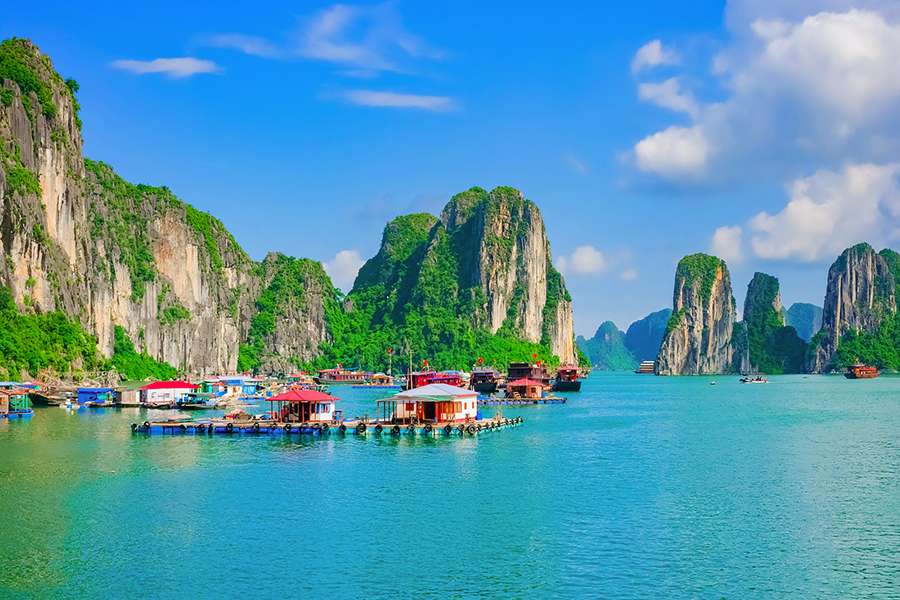 Halong Bay
Step into the enchanting paradise of Halong Bay, a UNESCO World Natural Heritage site, renowned for its imposing limestone mountains, floating grottoes, and mist-shrouded bays adorned with fishing villages. With 1,600 islands and islets boasting rich biodiversity, it's a must-visit destination in Northern Vietnam. Embark on our exclusive Vietnam shore excursions, tailor-made to explore this mesmerizing seascape. Unravel hidden caves, witness breathtaking sunsets, and indulge in delicious seafood while sailing through this magical setting.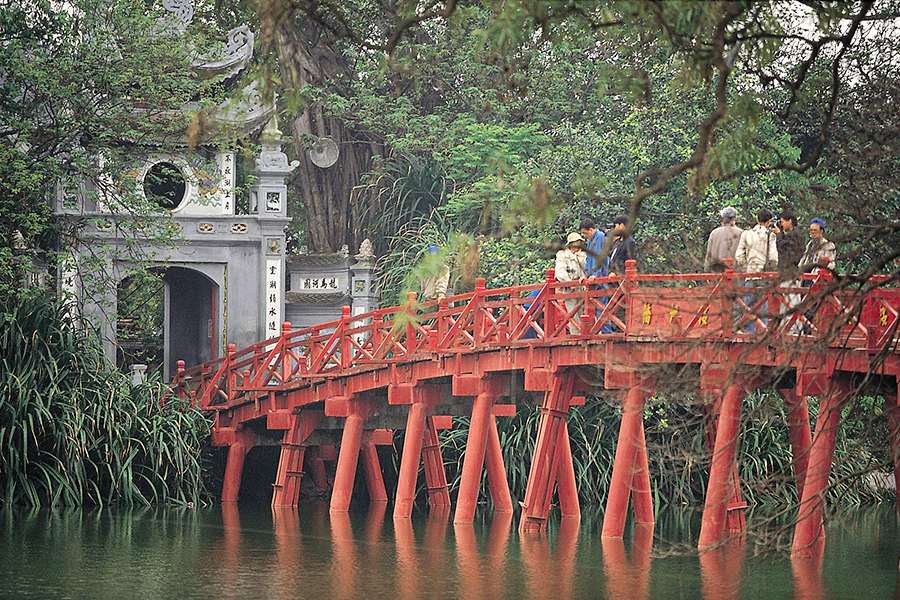 Hanoi
Immerse yourself on shore excursions in Hanoi,  Vietnam's one-thousand-year-old capital city with with the vibrant streets and out-of-this-world culinary arts. Explore the charming Hanoi Old Quarter, where you'll find everything from handicrafts to delectable street food. Indulge in a wide range of culinary delights unique to this area. Then, delve into the history of this dazzling city by visiting the Temple of Literature, Hanoi Opera House, Vietnam Museum of Ethnology, and Ho Chi Minh Mausoleum.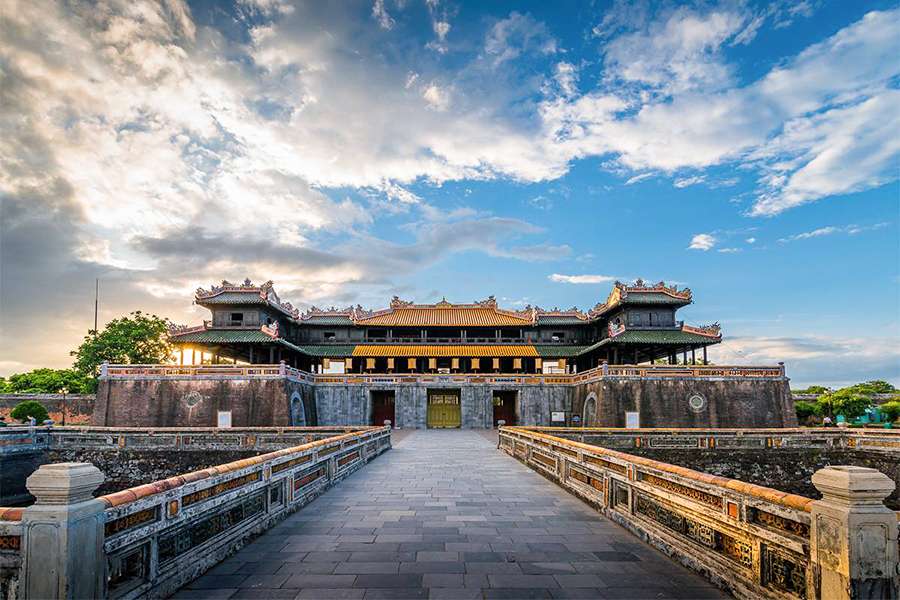 Hue
Delve into the enchanting city of Hue, an ancient imperial capital of Vietnam, on our captivating shore excursions. Recognized as a UNESCO World Heritage Site since 1993, Hue exudes a poetic, romantic, and dreamy ambiance. Explore the imperial citadel, temples, pagodas, and monuments that showcase the rich history of Vietnam's past. Make sure to book a boat tour on Perfume River (Huong River) for a truly unforgettable experience.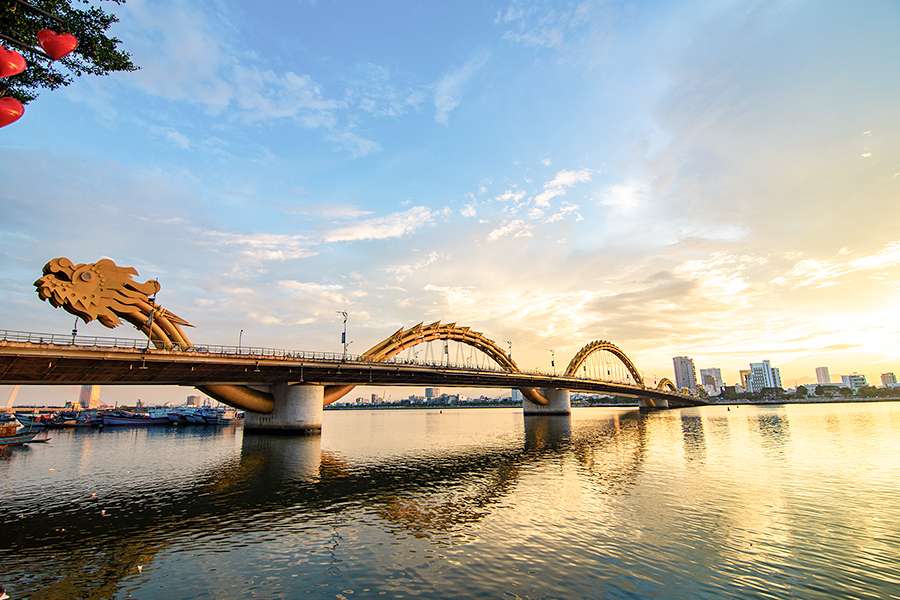 Danang
Discover the allure of Da Nang, Vietnam's vibrant city, on our captivating shore excursions. Witness the stunning Golden Bridge at dawn in Ba Na Hills. Explore the enchanting Hoi An Ancient Town, participate in a cooking class, and marvel at iconic landmarks like the Japanese Covered Bridge and Tan Ky Ancient House. Join us for unforgettable Danang shore excursions, immersing you in cultural wonders and delectable experiences.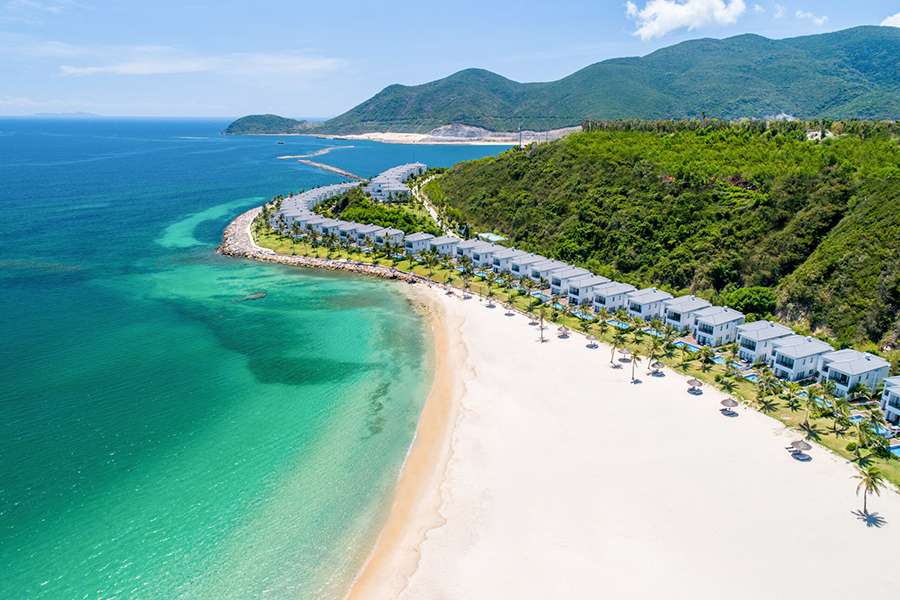 Nha Trang
Embark on our thrilling shore excursions in Nha Trang, the renowned 'diving capital of Vietnam.' Experience a paradise of water sports, from diving and surfing to snorkeling, kayaking, and water skiing. Nha Trang Bay boasts 19 captivating islands and islets, with Hon Tre being the largest, covering an area of 32.5 square kilometers. Don't miss the irresistible charm of islands like Hon Mun, Hon Mieu, Hon Tam, and Hon Tre.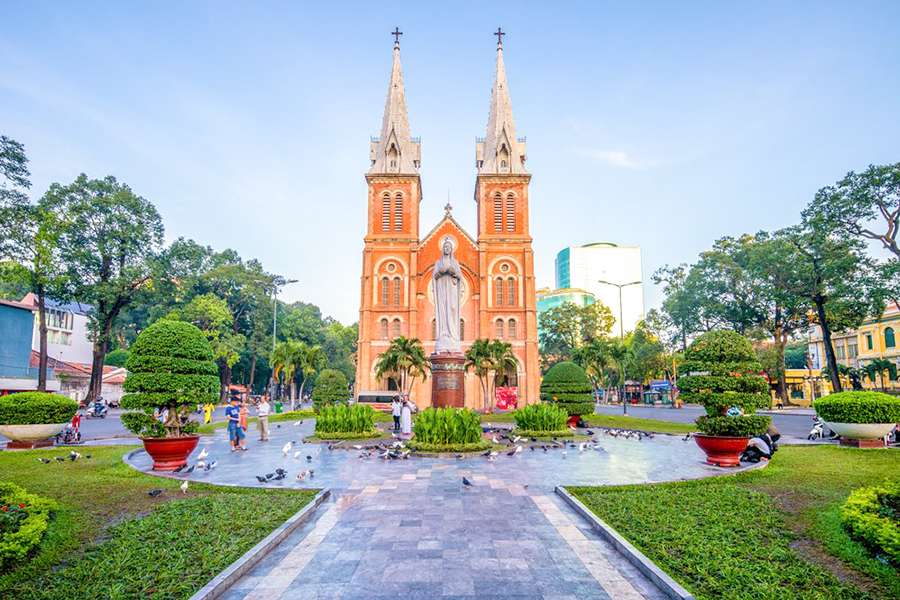 Ho Chi Minh City
Discover the wonders of Ho Chi Minh City on our captivating Vietnam shore excursions, starting from Phu My Port. Don't miss the chance to explore this vibrant city during your visit to Vietnam. Witness the historic Reunification Palace, once the residence of the President of South Vietnam until the end of the war in April 1975. Admire the charm of French colonial structures like Notre Dame Cathedral and the Old Central Post Office.
Vietnam Shore Excursions Travel Guide
Best Time to Visit Vietnam
Vietnam's weather can be categorized into three regions. In the north, there are four seasons, with sultry conditions from May to August and colder weather from December to early February. Summers in Northern Vietnam are prone to typhoons, disrupting outdoor excursions. The central and southern regions experience two seasons, with rainy months from June to October and dry, hot weather from March to May. As a whole, the best time to visit Vietnam is from November to April, offering pleasant conditions for your travel adventures.