Viet Vision Travel is a branch of Viet Vision Travel & Trading JSC and soon becomes one of the leading tour operators in Vietnam, Laos, and Cambodia. In 2006, we built this website for the purpose of offering Indochina tour packages and travel services for visitors all over the world.
Reaching out to the World with Viet Vision Travel
Throughout 13 years of Viet Vision Travel, we always focus on delivering true values to our clients. We understand that our customers' expectation the best in each moment during their trips so we seriously challenge ourselves with the goal to bring experiences beyond the expectations of our customers, each and every time when they travel to the countries we operate in. Viet Vision Travel does not limit our development and success in the region. "Reaching out to the World is our ultimate aim in the future.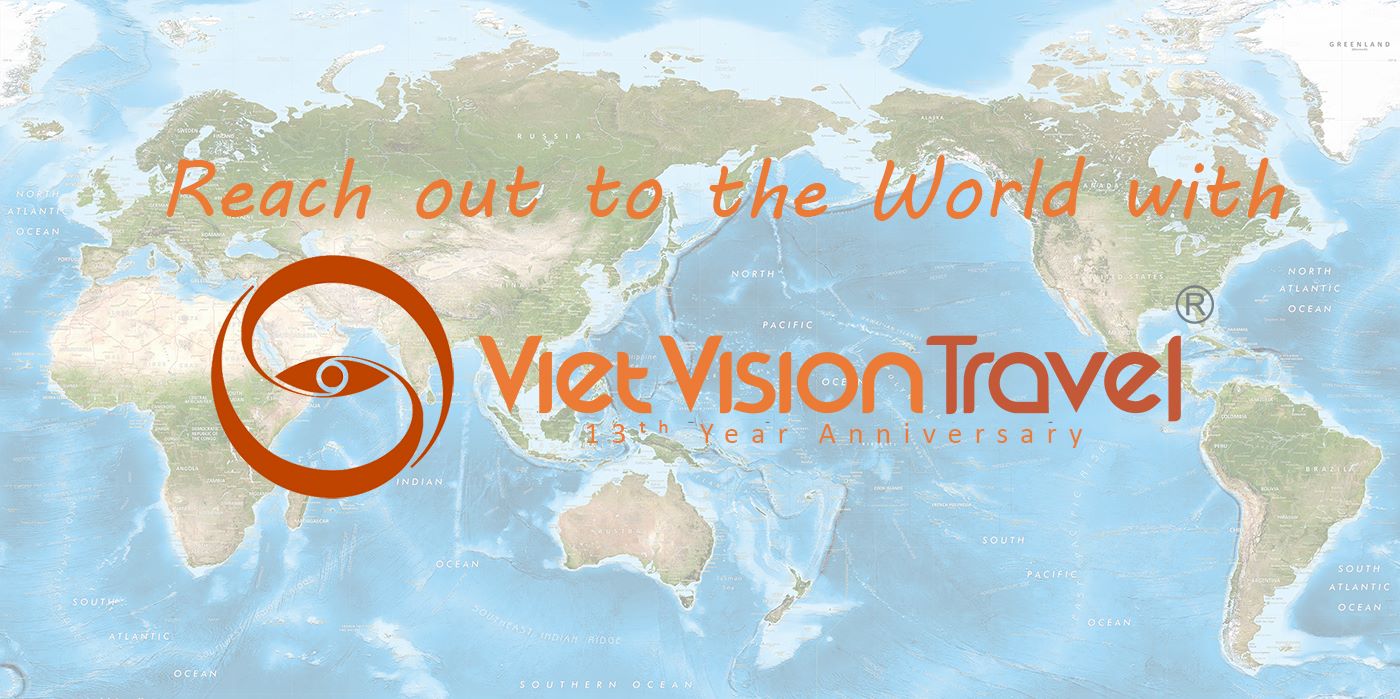 We've Got a Story to Tell You!
The story began in 2006 when a group of enthusiastic people with a passion for travel and tourism sat together and put the first bricks of Viet Vision Travel. 12 years is not a long period but enough for a young and energetic company to do great developments.
From a few people with some laptops at the beginning, we are now more than 60 members with representative offices in Hanoi, Saigon, Siem Reap, Luang Prabang, and Yangon. From a travel company providing Vietnam vacations and day trips for international tourists, Viet Vision Travel lengthens its hands not only in destinations in Indochina but also in all over Asia. From little reputation, we build up one of the most reliable brands in terms of tourism leaving our customers a mountain of happiness and enjoyment after their holidays with Viet Vision Travel.
A Greeting from the Directors of Viet Vision Travel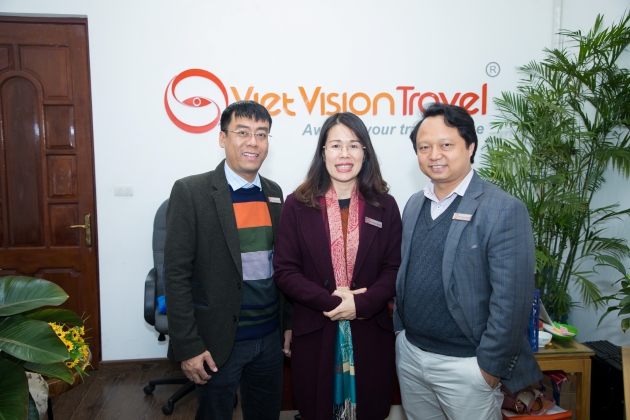 From Left to Right: Mr. Nguyen Son Hai (Vice Director) – Ms. Nguyen Thi Thu Ha (Managing Director) – Mr. Le Xuan Huong (Founder & President)
"Welcome to Viet Vision Travel! It is our great honor to become your loyalty and diligent companion of your journeys to Vietnam and Indochina. With 12+ years of experience in tourism, 60+ specialists with a complete passion for travel, 1000+ products as well as the freedom to customize your own itineraries, we are strongly confident to deliver you the most authentic and distinctive vacations ever like what we did to thousands of happy customers before. We know you have a lot of choices for your trip operator but choosing Viet Vision Travel will be definitely your right decision. It is not simply proven by words. It is done by the wonderful travel for you to enjoy and unforgettable memories for you to bring home."
Why Travel with Viet Vision Travel
We are Acknowledged
Viet Vision Travel serves thousands of customers each year, wins certificates of excellent from Tripadvisor five years in a row. We are a member of Vietnam Tourism, Pacific Asia Travel Association, The Responsible Club of Vietnam, and Travel Life.
We are Flexible
Viet Vision Travel says NO to fixed dates, itineraries. We are willing to work with you, listen to your wishes in order to create your own unique trip with the support of our dedicated travel specialists.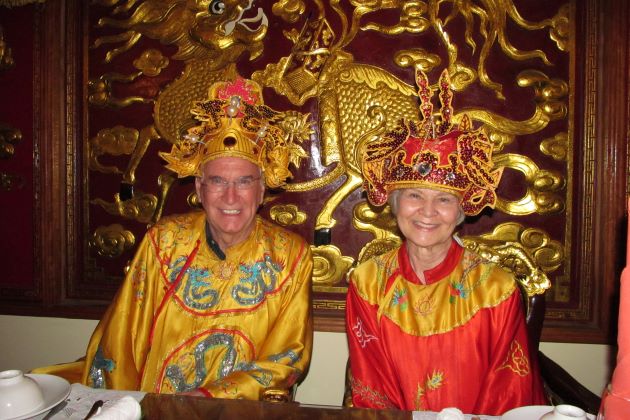 Yes! We Can Tell You Its Story
You never have to listen to boring information about Indochina attractions which can be easily found on the Internet. Traveling with Viet Vision Travel, your eyes will be overwhelmed by scenic beauties and ancient architectures while your ears will be filled by untold legends as well as mysterious stories.
Your Trip is Absolutely Safe
What you experience with Viet Vision Travel is what thousands of visitors did with pleasure and enjoyment. No feedbacks on unsafe and uncomfortable trips are sent back proving our great efforts to help you with your best vacations.
Accommodations
Hotels and resorts are carefully chosen to meet your requirements on one side, be comfortable and private on the other side.
Transportation
We deliver you with state-of-the-art means of transportation controlled by well-trained drivers with years of experience.
Tour Guides
Our guides are picked not only by experience, knowledge or linguistic abilities but also by their own personalities. Loyalty, enthusiastic, faithful, trustworthy are not arrogant to describe them and we also are the most important elements creating an outstanding and close guide.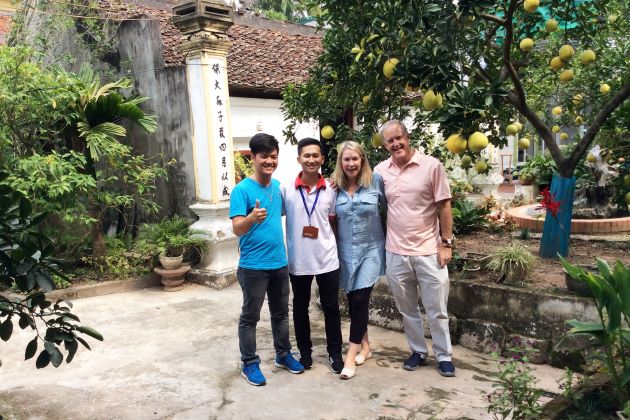 24 Hour Emergency Cover
Our tour guide, tour leaders and tour operator/s turn on their cell phone 24 hours/day in case of emergency and you need their assistance. After check-in any hotels or resorts, they need to make sure everything well organized
Pre-tour Inspection Visits
Since we build any tours programs, our tour operator, as well as the travel advisor, must inspect all of the sites, restaurants, hotels… to make sure we offer the best available services to customers. In most of the cases, our tour operators are aware of all unexpected things that may arise during the trip
Safety First
We consider safety is our first priority so all of our tours will avoid any risk that may arise during the trip.
Services Confirmation Vouchers
All of the services we provide always issue the Services Confirmation Vouchers. In that voucher, we have listed clearly all the services bought by clients.
Well-plan
All of our tours are designed to strike the balance between touring, relax and fun. We always create unique experiences for you to participate in the local culture and activities. All trips are well-organized to the last details.
Enjoy our Excellent Services
Many of our customers have returned to travel with us year after year and from one country to another (we operate tours and travel services in Vietnam, Laos, Cambodia, Myanmar, and Thailand) because of our excellent services. We are an entire team who proud of our selves on providing a friendly, personal and professional level of service to ensure that any tour in Vietnam will be operated well and effortlessly.
Price Promise
We are absolutely confident our tour prices are competitive and match the quotations. All inclusions and exclusions are extremely clear mentioned. There is always the price valid in our quotation has been sent.
Outstanding Values
We have many long-established partnerships which ensure that the prices we offer are highly competitive, without compromising on quality and safety. We are big enough to have power in buying good prices from our services providers, and we pass that to our clients. And we are small enough to offer great personal care.
See What Our Customers Say About Us
A lot of reviews are uploaded to our Tripadvisors from our happy customers. All of them are genuine and in their own words.
"Our group was beyond pleased with everything we saw and did, and should we ever have the opportunity to visit again, this will be who I contact. Thanks to everyone for making this our trip of a lifetime…" View more
"Our entire itinerary has been incredible & we owe it all to Tracey, who has done such an outstanding job I have no idea why anyone going to this part of the world wouldn't search out her assistance…" View more
"Excellent tour from the start. Great communication via email. The tour was great along with a great guide, lunch and more value than expected. Great follow through post-tour to make sure we were happy with all of the arrangements. Overall a great company, I would be happy to do business with them again…" View more
[wzslider autoplay="true" height="500″ info="true" exclude="32680, 32527, 32526, 32525, 32523, 32513, 30718, 8061, 30716, 30700, 30703, 33966, 33971, 33890″]
Gain More of Viet Vision Travel