Vietnam Tours & Customized Travel Packages 2023 - 2024
Travelers searching for authentic and distinctive travel will not be disappointed by our vivacious and mesmerizing Vietnam tour packages. From undimmed exploration in UNESCO World Heritage Site Halong Bay to luxury vacation in Phu Quoc island, from Hanoi capital of long-standing cultures and tradition to the vibrant and energetic Saigon city, Vietnam is filled with a rare charm. A variety of Vietnam travel styles as well as Vietnam vacation packages are delivered by Viet Vision Travel – one of the leading and most reliable local tour companies in Vietnam.
Browse the recommended Vietnam vacation now or find your suitable ones in more than 10 Vietnam travel styles below. Note that you can always customize your own travel with the 1-1 support of our travel experts.
---
Vietnam Tour Packages We Love
Unveil Unforgettable Discoveries Awaiting in Our Vietnam Tour Packages
Ready to embark on your Vietnam tour package? Step into a world of wonders as you embark on a journey of a lifetime with our thoughtfully crafted Vietnam tour packages. We've meticulously woven the threads of history, culture, and nature to craft an immersive experience that transcends the ordinary. From the dynamic pulse of bustling cities to the serene embrace of secluded landscapes, our tours encapsulate the essence of Vietnam.
The Best Time To Visit Vietnam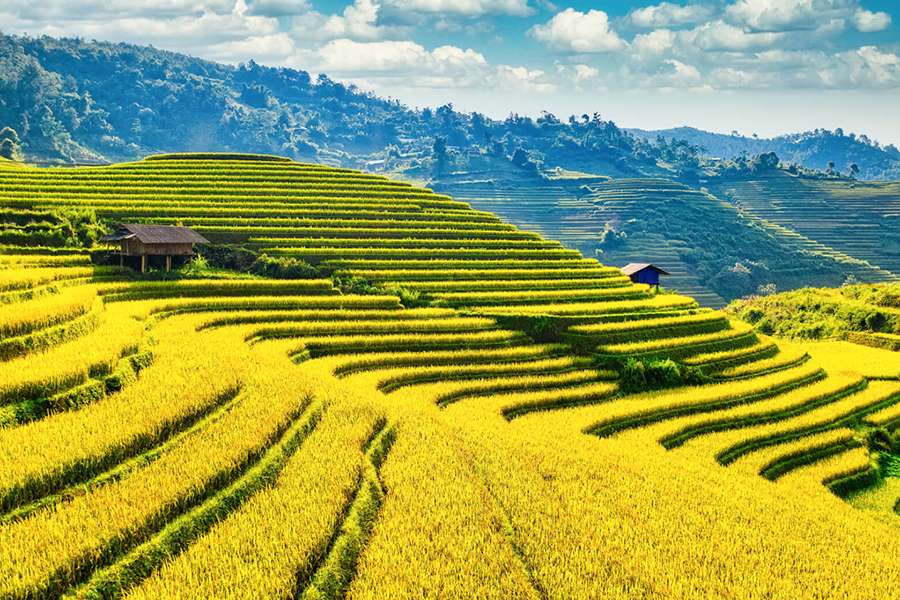 Northern Vietnam
Northern Vietnam beckons with its distinct charm across all four seasons:
Spring (March - April): As winter's chill recedes, the land awakens with vibrant blooms. Cherry blossoms grace the streets of Hanoi, and the terraced rice fields of Sapa transform into a sea of green.
Summer (May - August): Warmth fills the air as summer arrives. Ha Giang's landscapes burst forth with life, presenting cascading waterfalls and flourishing foliage.
Autumn (September - November): Northern Vietnam dons its finest attire during autumn. The terraced fields of Mu Cang Chai and Sapa turn gold, while the skies offer clear vistas and pleasant temperatures.
Winter (December - February): Frost-kissed landscapes add a touch of magic to winter in Northern Vietnam. Sapa's mountains are dusted with snow, and the villages offer a serene escape.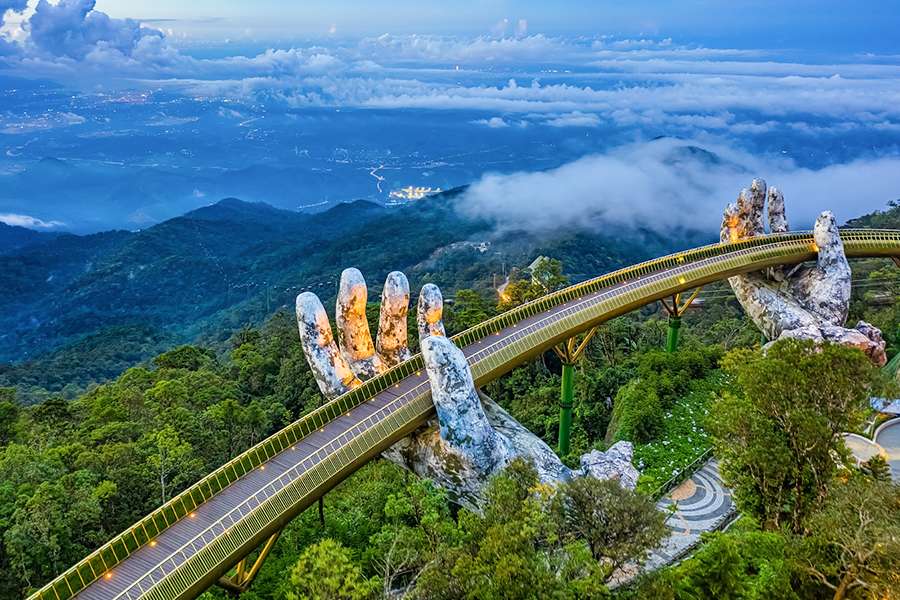 Central Vietnam
Central Vietnam boasts a unique climate that revolves around two distinct seasons, each with its own appeal. Understanding the nuances of these seasons can greatly enhance your travel experience in this captivating region.
Dry Season (January - August): The dry season in Central Vietnam spans from January to August, presenting an excellent time to explore its wonders. During these months, you'll encounter less rainfall and enjoy comfortable temperatures. This is the ideal period to venture into iconic destinations like Hoi An, Da Nang, and Hue, as well as to embark on cultural and historical explorations.
Wet Season (September - December): The wet season occurs from September to December, marked by increased rainfall. While this season can bring occasional showers, it also enhances the natural beauty of the region's landscapes.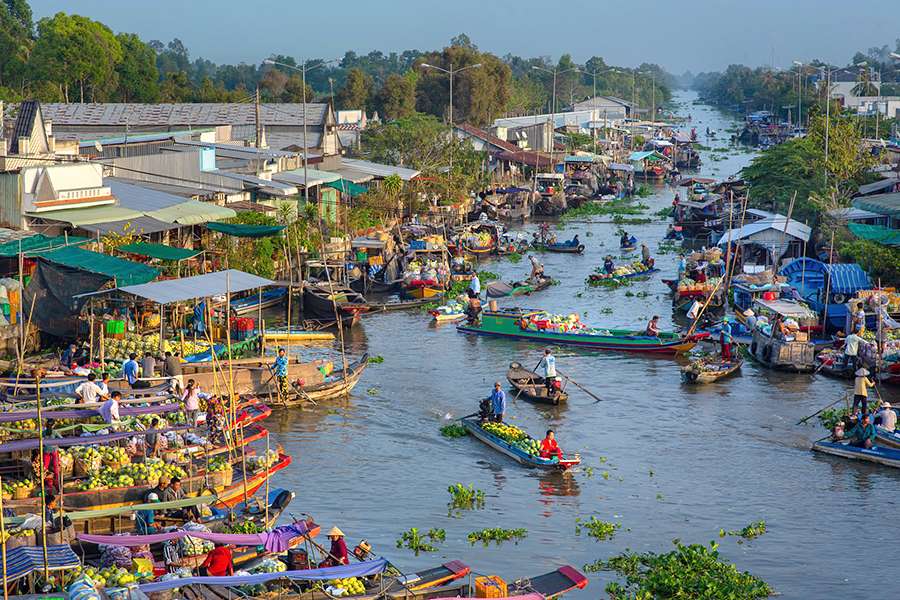 Southern Vietnam
Southern Vietnam welcomes travelers with open arms throughout the year, each season offering its own enchantment. Understanding the ideal times to visit can help you make the most of your journey:
Dry Season (December - April): From December to April, Southern Vietnam basks in the dry season's warmth and minimal rainfall. This is the perfect time to explore vibrant cities, relax on serene beaches, and venture into the Mekong Delta. The Tet Festival in this season adds cultural depth to your experience.
Rainy Season (May - November): May to November brings occasional showers, enhancing the lush landscapes. Despite the rain, this season unveils the vibrancy of the countryside and provides a unique perspective of local life. The Mekong Delta's floating markets come alive in a colorful spectacle.
Savor Local Cuisine in Vietnam Tour Packages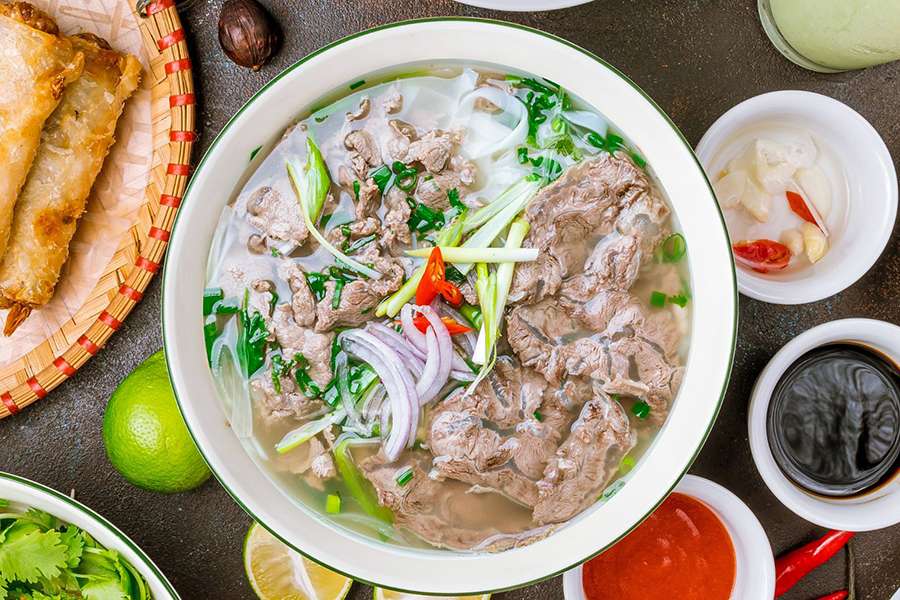 Food Highlights
Immerse yourself in Vietnam's culinary tapestry as you delight in iconic dishes that reveal the heart of its culture. Dive into the comforting depths of a steaming bowl of pho, where delicate rice noodles intertwine with rich broth and tender slices of meat. Indulge in the symphony of flavors in bun cha, where grilled pork and vermicelli come together in perfect harmony. Experience the vibrant burst of freshness in goi cuon, as translucent rice paper wraps around a medley of herbs, vermicelli, and succulent shrimp or pork.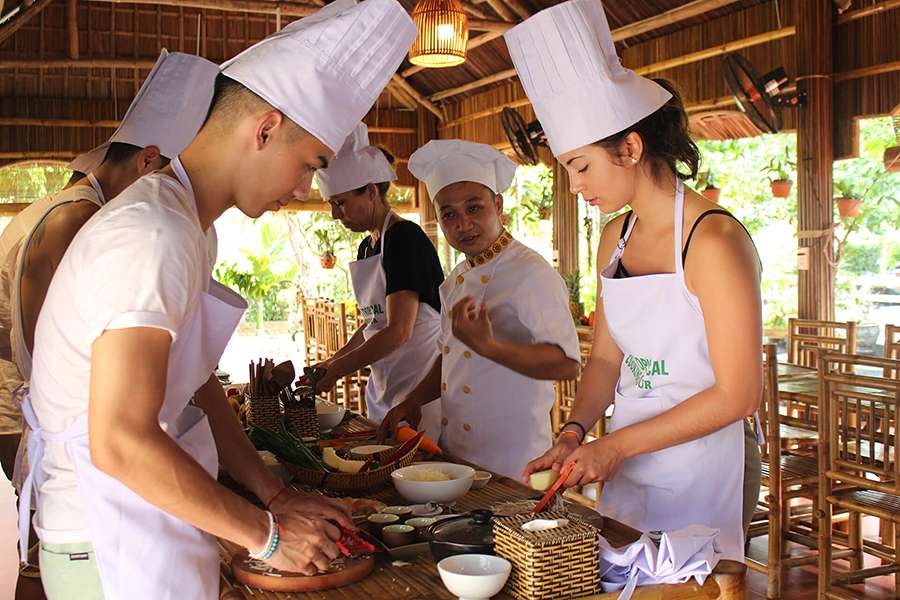 Culinary Experiences - Cooking Class
Embark on a gastronomic journey within our Vietnam tour packages through immersive cooking classes. Explore bustling markets, learn from expert chefs, and craft iconic Vietnamese dishes like pho and spring rolls. Beyond recipes, these classes offer cultural insights, regional specialties, and memories to savor long after your journey ends. Experience Vietnam's cuisine in a hands-on, flavorful way that's sure to create lasting connections.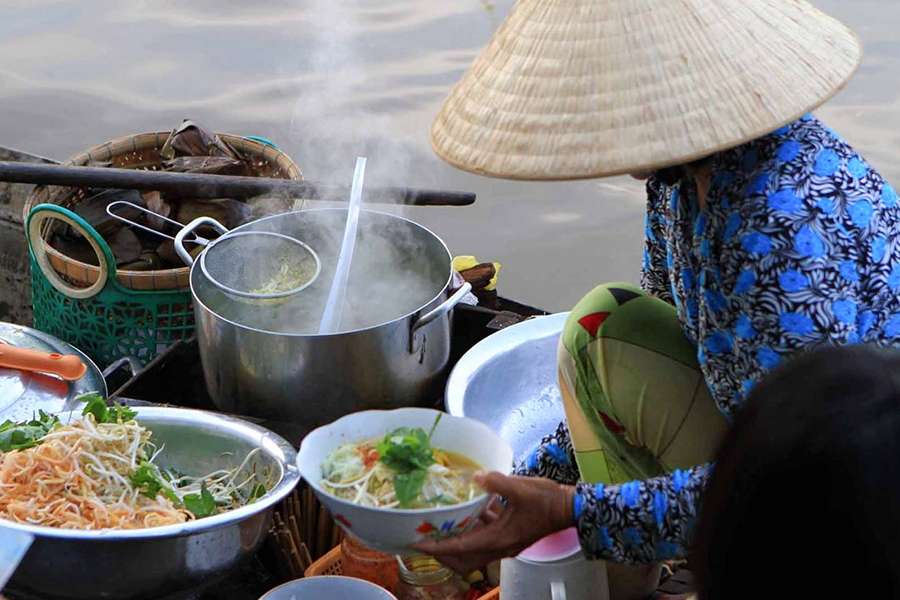 Dining Recommendations
Our Vietnam tour packages offer a delectable exploration of the country culinary scene. From bustling street vendors serving banh mi and pho to authentic restaurants presenting goi cuon and ca kho to, every meal is a glimpse into Vietnam's rich food culture. Discover regional specialties like cao lau and bun bo Hue, and relish the freshest seafood with ocean views. In every bite, you'll uncover the heart and soul of this captivating country. 
Vietnam Tour Packages for Every Adventure Seeker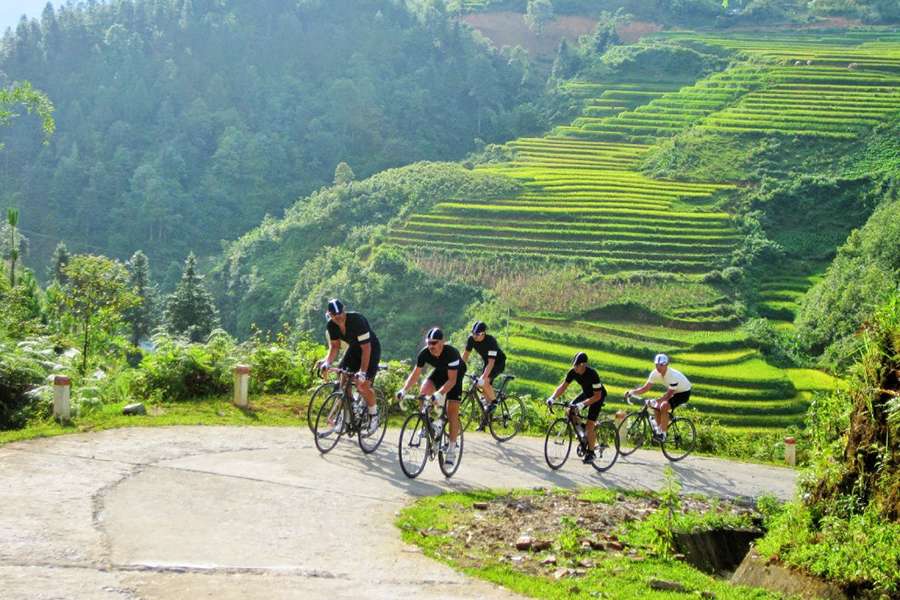 Vietnam Cycling Tours
Unveil the treasures of Vietnam through our immersive cycling tour package. Pedal through captivating landscapes, ancient villages, and lively cities, delving deep into the country's vibrant culture. More than a mere tour, this is a comprehensive Vietnam experience, combining the thrill of cycling with the richness of our carefully curated tour package.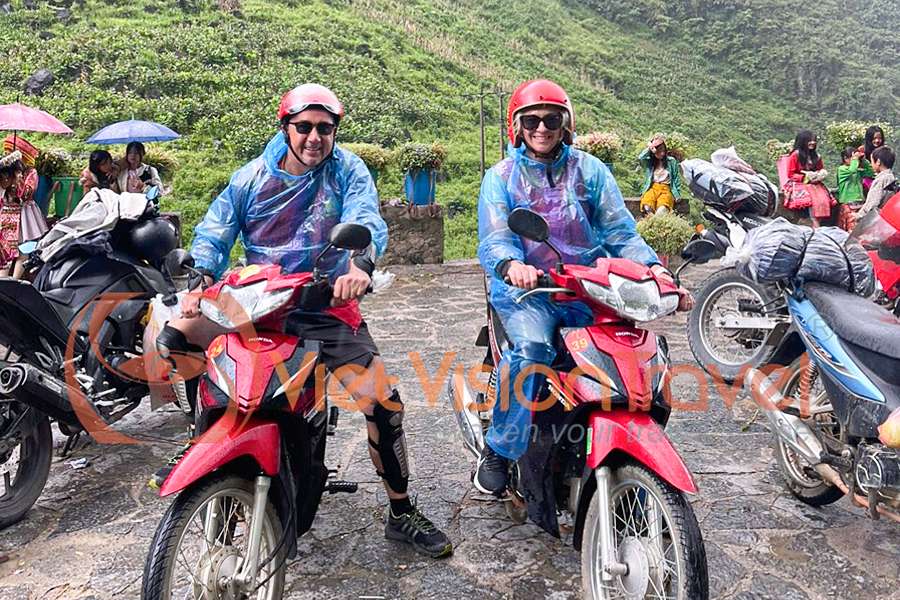 Vietnam Motorbike Tours
Experience the thrill of Northwest Vietnam like never before with our motorbike tour package. Traverse winding roads, picturesque villages, and captivating landscapes on two wheels. Our all-inclusive Vietnam Tour Package combines the excitement of motorbike exploration with carefully curated activities and accommodations, ensuring an unforgettable adventure through the heart of this rugged region.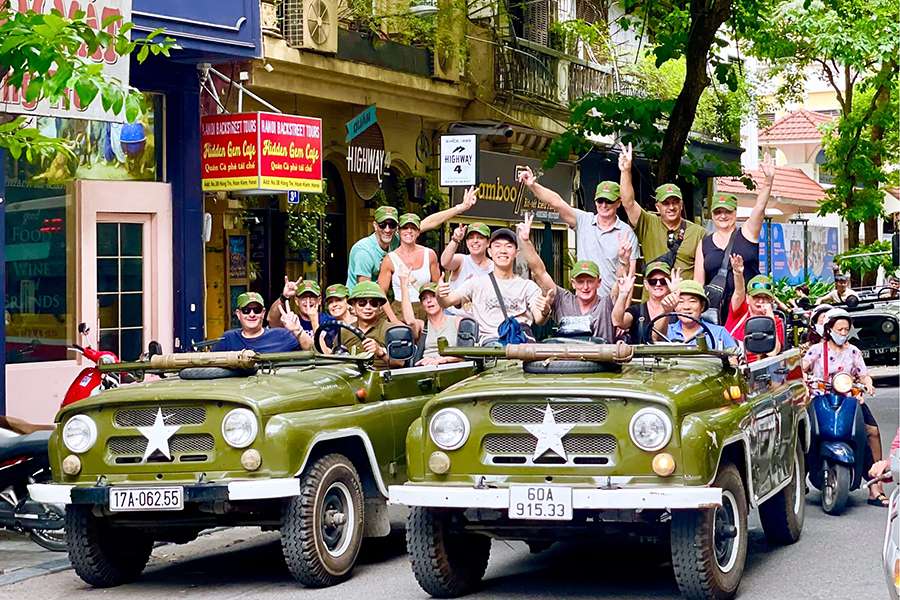 Vietnam Jeep Tours
Embark on a thrilling expedition through Vietnam's hidden gems with our exclusive jeep tour package. This all-inclusive vietnam tour package promises not just a tour but an unforgettable adventure that immerses you in the authentic beauty of the country. With jeep tours available in Hanoi and Ho Chi Minh City, get ready to explore these vibrant cities and their surroundings in a way like never before.
Ideal Attractions to Explore with Vietnam Tour Packages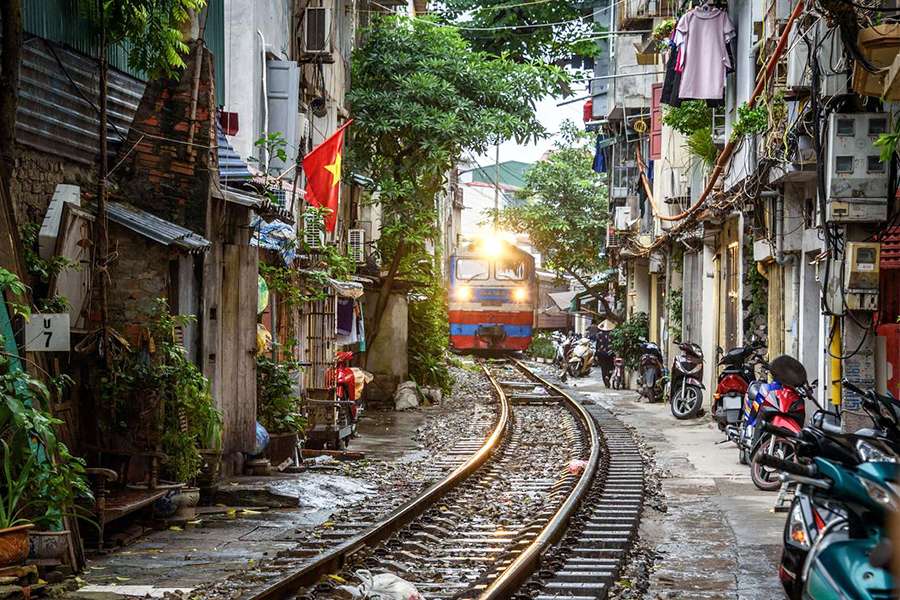 Hanoi
Experience the magic of Hanoi, Vietnam's capital. Roam through its historic streets, relish diverse street food, and embrace the blend of old-world charm and modern energy. Discover ornate temples, colonial-era buildings, and lively markets. Elevate your journey with a tailored Vietnam tour package, immersing you in Hanoi's essence through guided explorations. Whether by serene lakes or amidst bustling alleys, Hanoi invites you to savor an authentic Vietnamese adventure.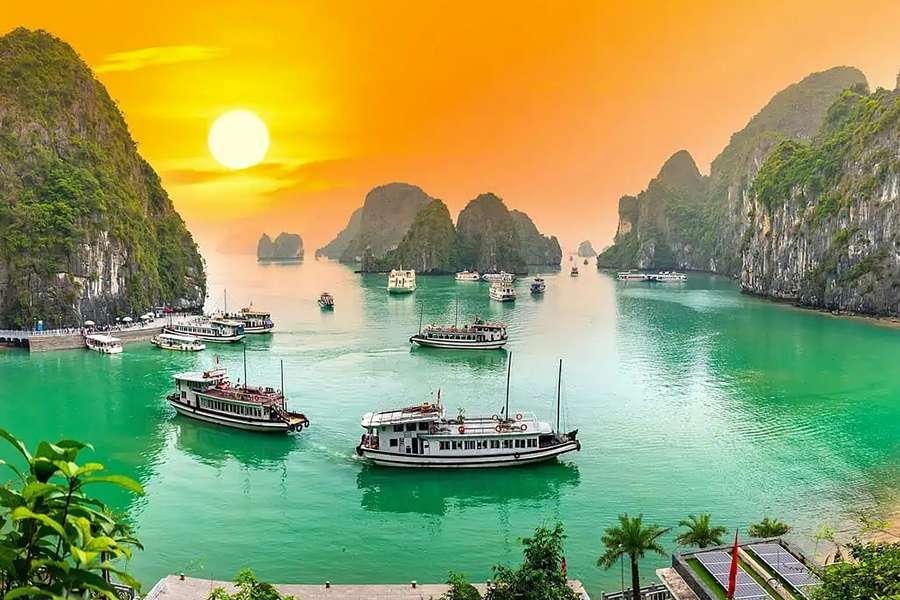 Halong Bay
Halong Bay, a UNESCO gem nestled in the heart of Vietnam, casts a spell with its mystical limestone islets rising from emerald waters. Venture into hidden caves that echo with ancient stories of dragons and legends. As the sun sets, the sky paints a mesmerizing tableau over the tranquil waters. Elevate your experience with a tailored Vietnam tour package, designed to unveil the full splendor of Halong Bay.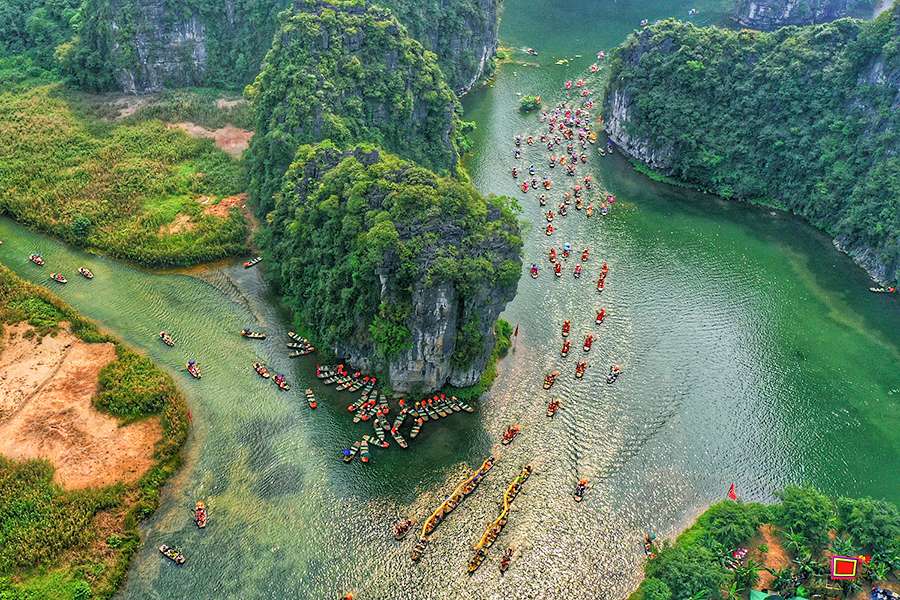 Ninh Binh
 Ninh Binh, a hidden gem in Vietnam, beckons with its natural splendor and cultural treasures. This hidden gem offers stunning landscapes of limestone formations, serene waterways, and ancient temples. Embark on boat rides through mystical caves in Trang An, marvel at the grandeur of Bai Dinh Pagoda, and glide along Tam Coc's picturesque watercourses. Discover the seamless blend of nature and heritage in Ninh Binh, where a Vietnam tour package elevates your journey into an unforgettable experience.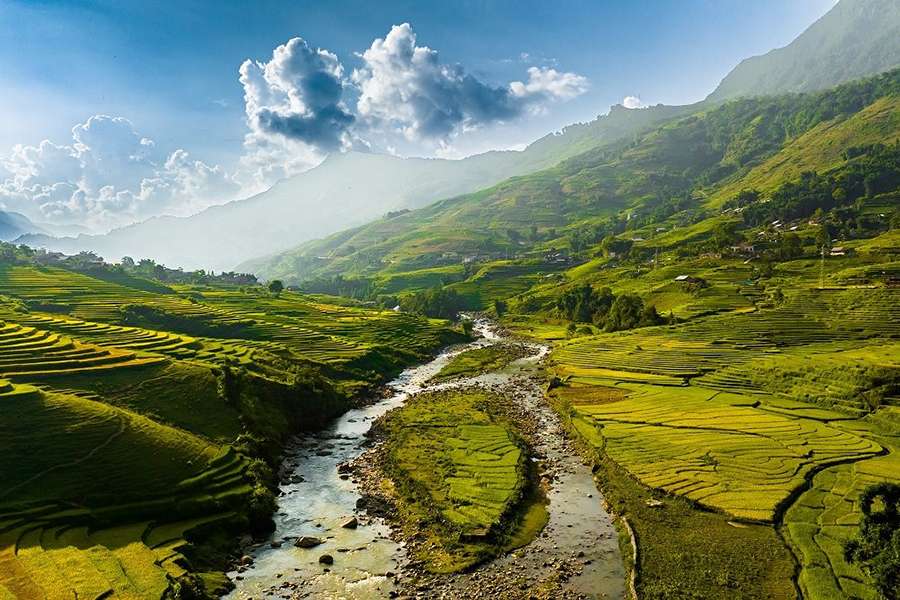 Sapa
Nestled in the northern highlands, Sapa is a realm of breathtaking landscapes and vibrant hill tribes. Trek through terraced rice fields that cascade down the mountainside, revealing a patchwork of colors. Immerse yourself in the local culture, meeting the friendly Hmong, Dao, and Tay communities. A Sapa tour package offers guided treks that unveil the region's hidden gems. Hike to the iconic Fansipan Peak, known as the "Roof of Indochina," for panoramic views that leave you awe-inspired.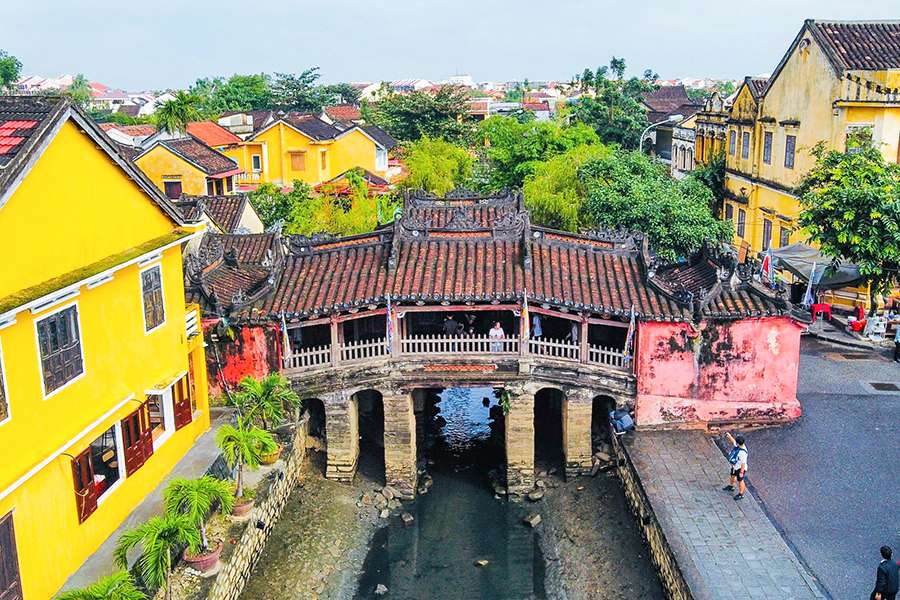 Hoi An
Unlock the enchantment of Hoi An through a Vietnam tour package. This historic town is a tapestry of lantern-lit streets, preserved architecture, and vibrant markets. Stroll along the Thu Bon River, where ancient buildings and colorful boats create a picturesque scene. Hoi An's blend of history, culture, and natural beauty is truly captivating. Let a Vietnam tour package guide you to this timeless town, where the past mingles harmoniously with the present, and every moment is a journey into a living heritage.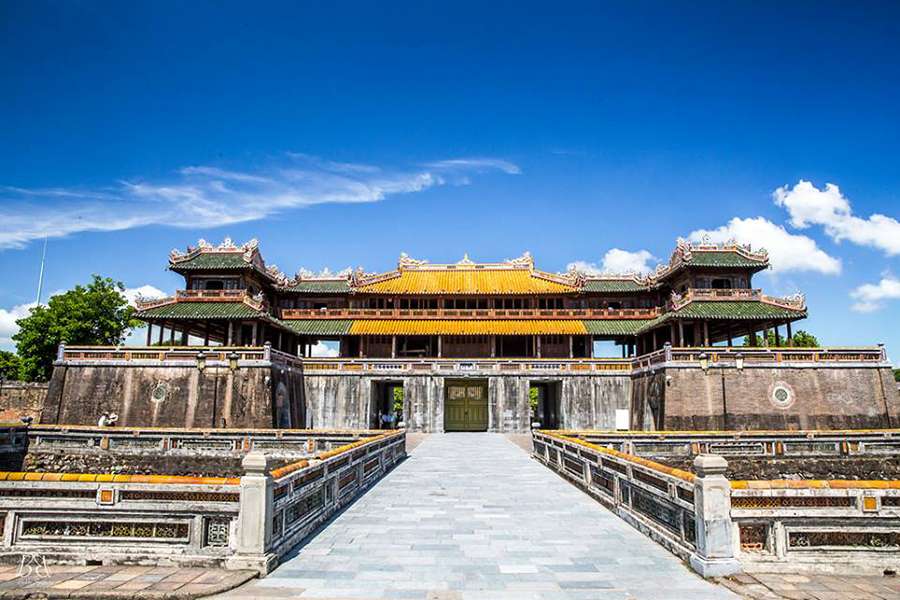 Hue
Hue's regal charm and cultural significance make it a must-visit destination. This imperial city is a treasure trove of history and culture, boasting grand palaces, ancient temples, and the iconic Perfume River. Explore the UNESCO-listed Imperial Citadel, a testament to Vietnam's dynastic past. Delve into Hue's culinary delights, with traditional dishes that reflect the region's royal heritage.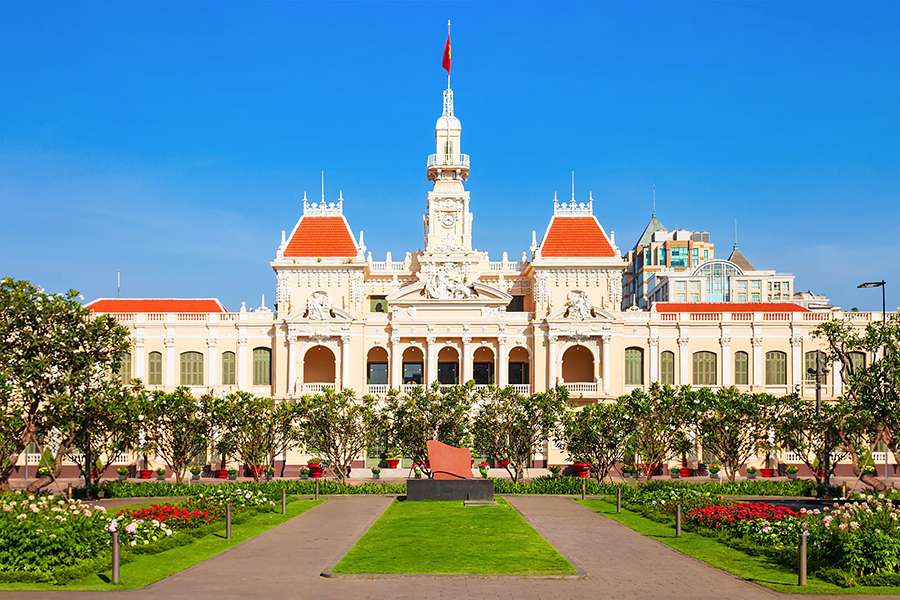 Ho Chi Minh City (Saigon)
Ho Chi Minh City, a vibrant and dynamic metropolis, stands as an ideal destination to explore the heart of Vietnam's modernity and history. Formerly known as Saigon, this city is a captivating blend of bustling markets, colonial charm, and contemporary energy. Ho Chi Minh City's blend of tradition and progress invites exploration, and a Vietnam tour package is the key to unlocking its unique essence – an extraordinary journey through the heart of Vietnam's diverse soul.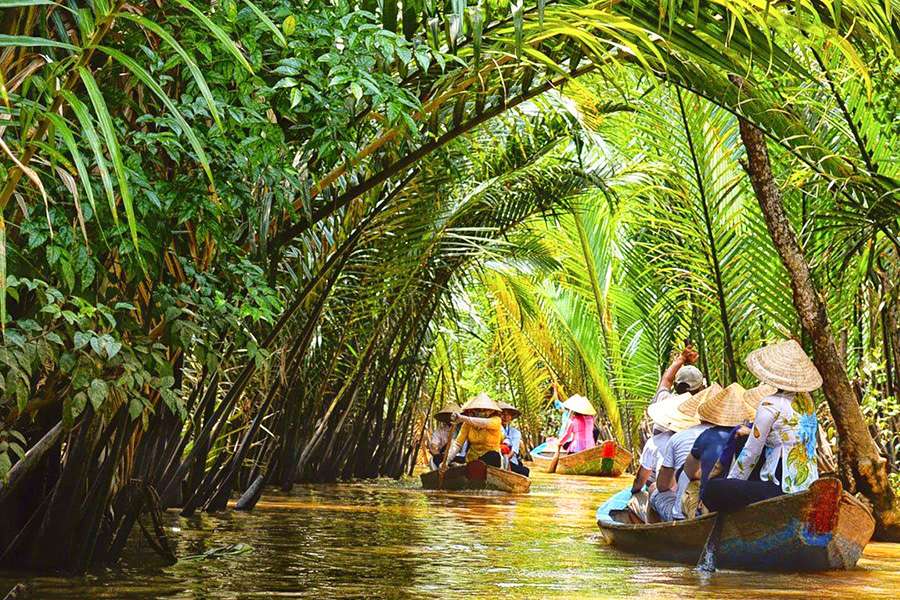 Mekong Delta
Venture into the floating markets, where vibrant boats laden with colorful produce create a vivid spectacle against the serene waterways.  A journey through the Mekong Delta introduces you to the rustic charm of Vietnamese village life. Explore traditional houses, visit local workshops, and savor authentic cuisine made from the region's fresh produce. From boat rides through lush orchards to encounters with friendly faces, the Mekong Delta offers a glimpse into a simpler, more connected way of living.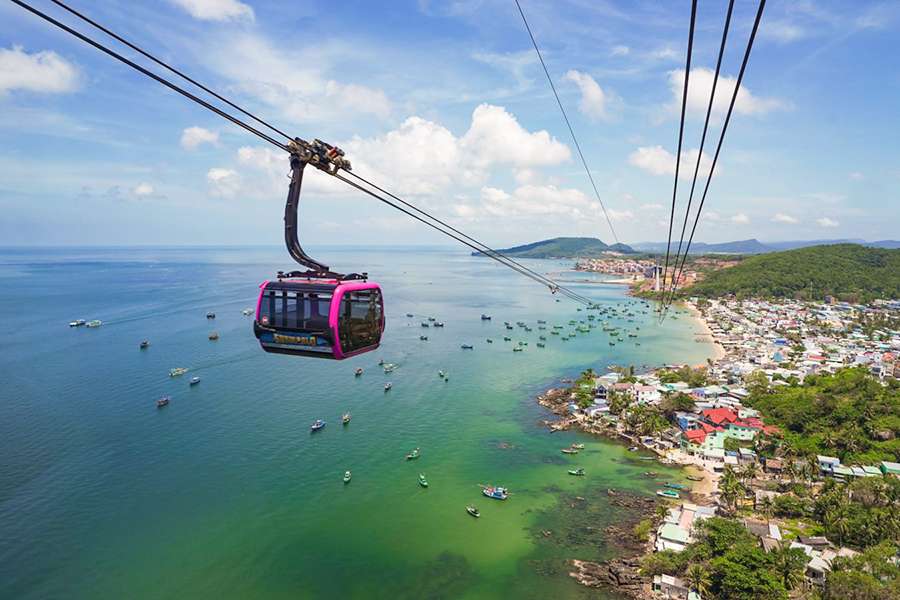 Phu Quoc
As Vietnam's largest island, Phu Quoc offers an idyllic escape for those seeking sun-soaked tranquility and natural beauty. Bask in the warmth of Phu Quoc's inviting shores, where stretches of soft sand meet the gentle lapping of clear turquoise waters. The island's coastline is dotted with picturesque coves and hidden beaches, offering a sense of serenity and seclusion. Vibrant coral reefs and marine life flourish in the surrounding waters, creating a captivating underwater world waiting to be explored.