Viet Vision Travel of Green Office
Since our establishment in 2007, Viet Vision Travel has never been separating itself from the community. For 18 years, we had provided thousands of responsible travels aiming at reducing human effects to World Heritage Sites as well as natural and historical destinations in Indochina. However, witnessing the negative changes of the world climate which will affect directly to Vietnam (Mekong Delta is predicted to disappear in the next 100 years), we are aware of our responsibility in saving the Earth and preventing that terrible future. Therefore, in our new period of development, Viet Vision Travel turns our sayings and commitments for the environment into concrete actions. One of them is creating a green office in response to the program launched by World Wildlife Fund (WWF).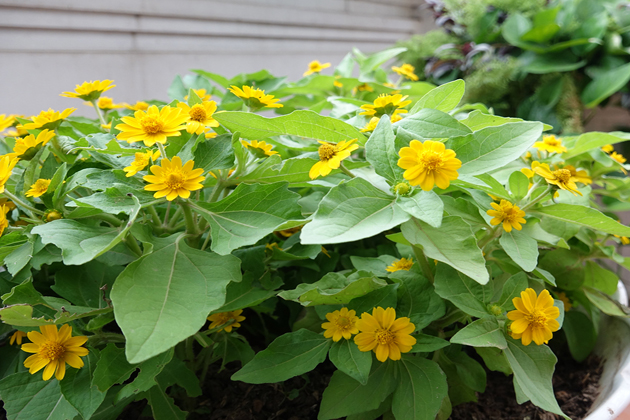 What Is Green Office?
A green office is a chain of activities to create working places that save energy and water; reduce greenhouse gas emissions and ecological footprints. It also encourages our staff to do the everyday tasks in environment-friendly ways.
How Is Green Office Done?
In order to make our office-friendly to the environment, a lot of actions have been implemented:
Greening our office by arranging flower and tree pots in every space and working place
Saving energy by turning off all electric devices when not in use, adjusting the air-conditioner with the reasonable temperature of 25OC, using energy-saving devices, and making the most of natural light and winds
Reducing, reusing, recycling, and sorting waste based on requirements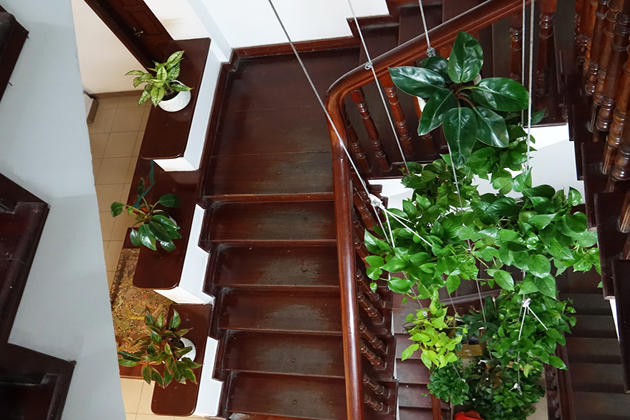 Why Is Green Office?
Viet Vision Travel sees advantages brought by the Green office for both the environment and our company. For the environment, Green office partly contributes to saving the environment and natural resources in the local area. For our company, benefits from the Green office are beyond our expectations. Trees and flowers give our office fresh air by reducing dust and providing oxygen. Besides, they redecorate our office with wonderful colors and bring a comfortable working environment for our staff. In addition, saving energy helps to reduce our bills significantly.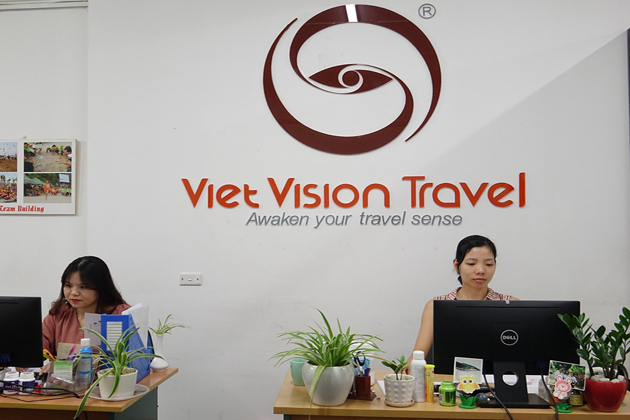 The Future of Green Office
After the time of operation, the effectiveness of the Green office encourages Viet Vision Travel to strongly expand and develop this program. Despite not being a pioneer, we wish our small actions will become an example for other offices to implement Green offices in their working places for purpose of saving the environment. Moreover, the money from saving energy will be donated for activities and charities for the environment in Vietnam. In the future, more and more programs like Responsible travel and Green office will be a vital part of our company's plan.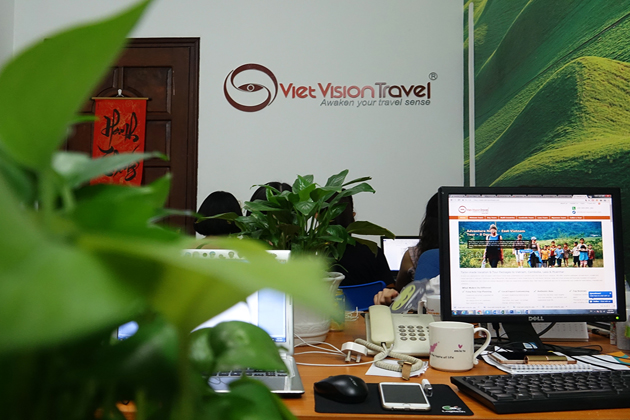 In short, Viet Vision Travel has always been a positive member of the community and a "best friend" to the environment. Your support is a valuable motivation to promote our actions in the future.