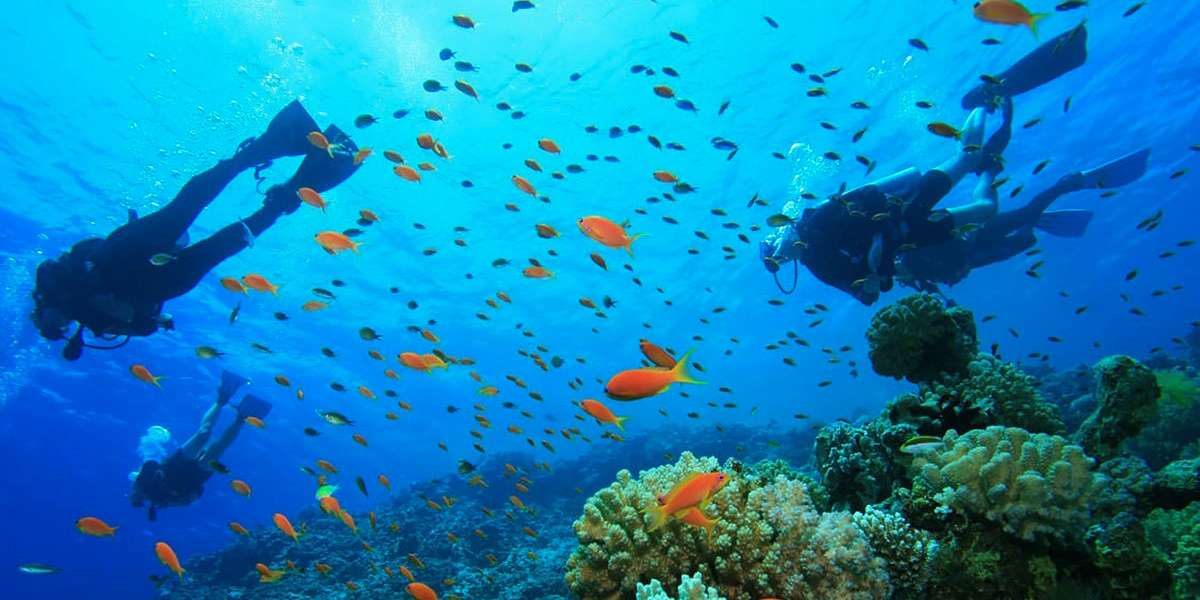 Top 10+ Nha Trang Tours, Private Day Tours & Cruise Trips
Nha Trang is a charming seaside city, which is renowned for stunning beaches and gorgeous landscapes. Combining its tropical climate and a myriad of rich cultures as well as recreational activities, Nha Trang has been recognized as one of the most beautiful beach cities in the world. Stroll through streets lined under coconut palms while admiring the beautiful sceneries. Lie on the white-sand beach and relaxedly bathing in the glorious sunshine or embark on a luxury cruise or experience the feeling of diving into the crystal-clear water. Treat yourself to a table full of tempting seafood and enjoy the day with your loved ones. All these moments will make your Nha Trang day trips perfectly memorable.
Tour Highlights
Have a chance to get the shots of stunning sunset.
Savor the culinary delight of beach capital.
Revel in live musical performances on the ship.
Experience the fabulous service of the most luxurious cruise in Nha Trang.
---
Top-Rated Tourist Attractions for a Nha Trang Tour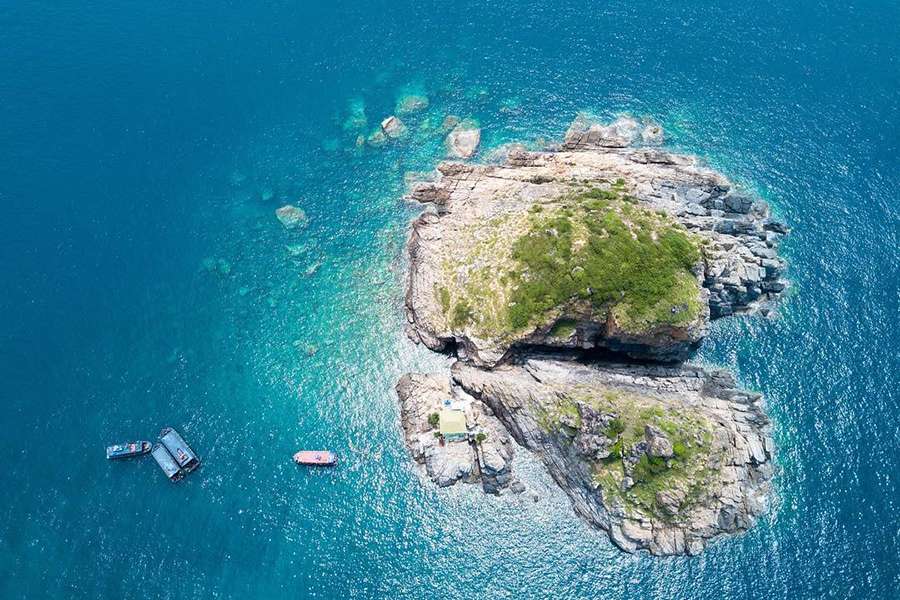 Hon Mun Island
Explore the captivating allure of Hon Mun Island, a gem nestled within Nha Trang's enchanting tours. Renowned for its vibrant coral reefs and diverse marine life, Hon Mun is a paradise for snorkeling and diving enthusiasts. Immerse yourself in the crystal-clear waters surrounding this pristine island, discovering the underwater wonders that make it a highlight of Nha Trang tours.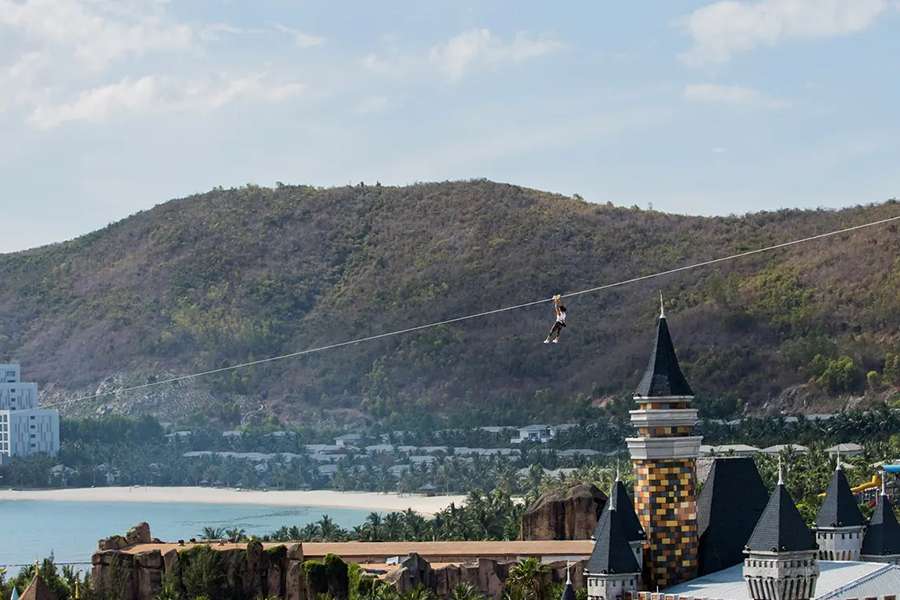 VinWonders Nha Trang
Embark on a thrilling adventure by visiting VinWonders, an exciting destination that promises fun and excitement for all. Located in the heart of Nha Trang, VinWonders is a vibrant amusement park featuring a myriad of attractions, from exhilarating rides to captivating shows. Dive into a world of entertainment and joy, making VinWonders an essential stop for an unforgettable experience during your Nha Trang tour.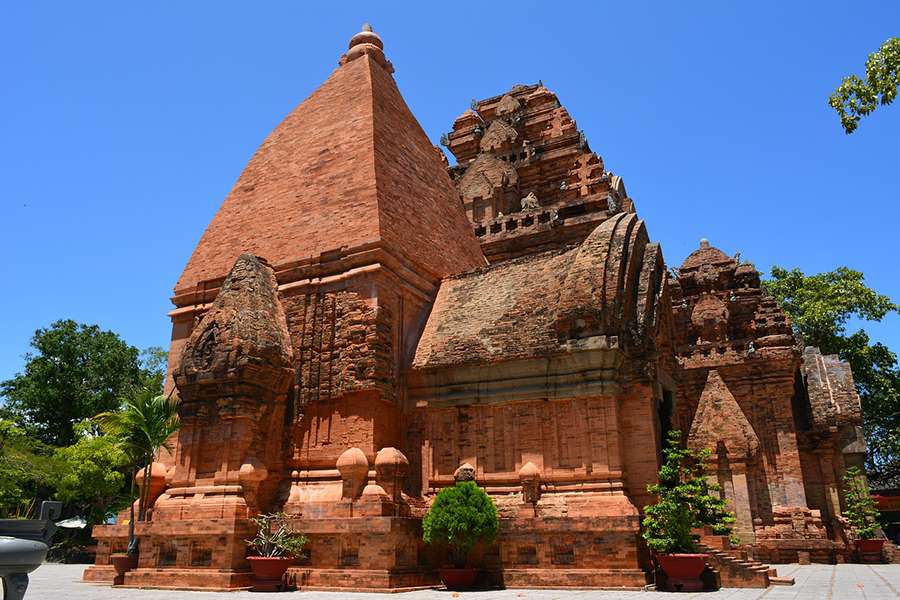 Ponagar Cham Tower
Step into the past on your Nha Trang tour with a visit to Ponagar Cham Tower, an ancient architectural wonder. Tucked within the city's diverse tours, this historic site reflects the legacy of the Cham civilization. Marvel at the intricately carved towers, each telling a tale of religious significance. As you ascend, take in panoramic views of Nha Trang. Explore the spiritual ambiance and architectural grandeur of Ponagar Cham Tower, adding a touch of cultural richness to your Nha Trang tour.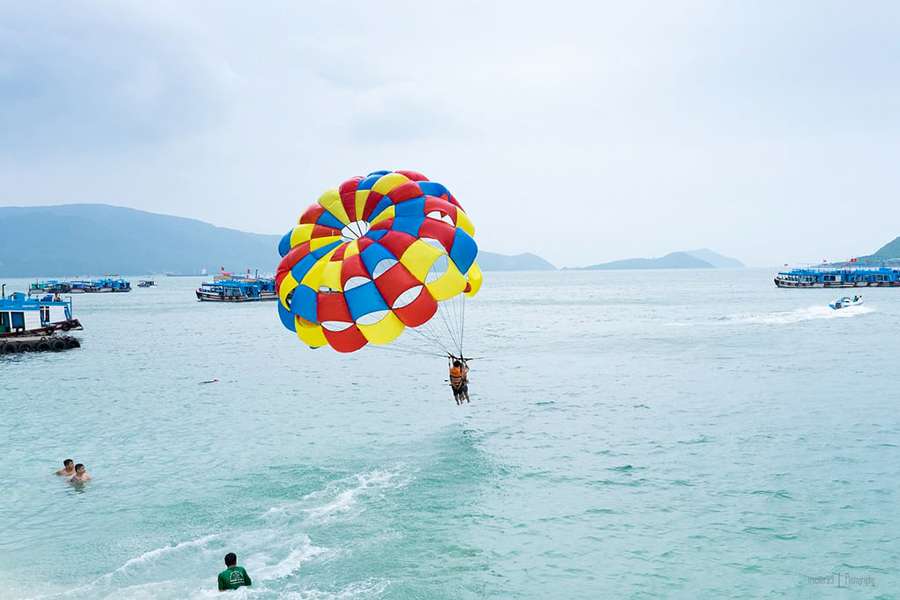 Nha Trang Beach
Bask in the sun-kissed beauty of Nha Trang Beach, a pristine gem seamlessly woven into the fabric of a Nha Trang tour. With its powdery white sands and azure waters, Nha Trang Beach beckons as a haven for relaxation and water activities. Take a leisurely stroll along the palm-lined shores or partake in thrilling water sports. The beach, embraced by the vibrant spirit of Nha Trang tours, offers a perfect blend of tranquility and adventure for an unforgettable coastal retreat.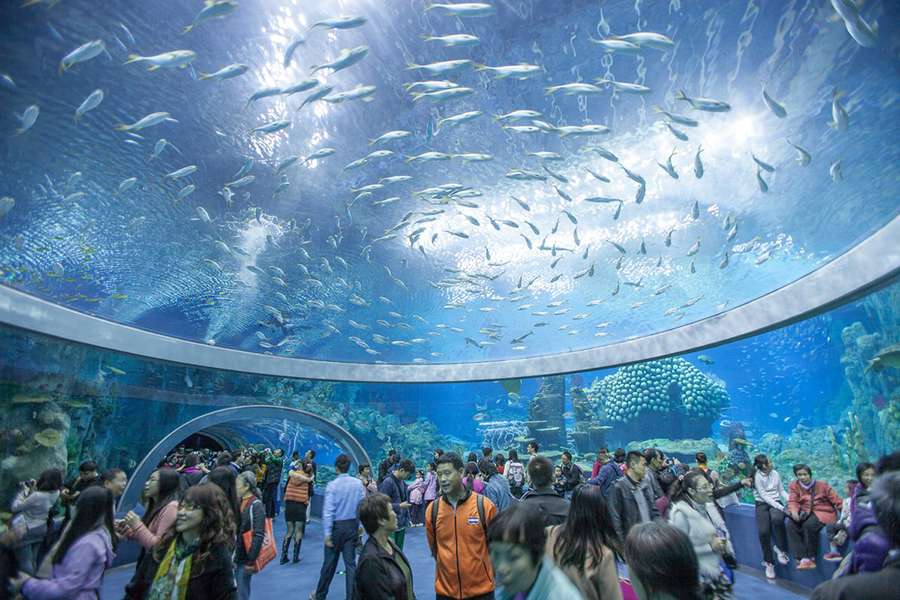 Institute of Oceanography
Explore the depths of marine science at the Institute of Oceanography, an intriguing stop on your Nha Trang tour. Nestled within the city's tour circuit, this institute unveils the secrets of the ocean through a variety of exhibits and educational displays. Immerse yourself in the captivating world of marine life, from vibrant coral reefs to exotic sea creatures. As an integral component of your Nha Trang tour, the Institute of Oceanography promises an educational and enlightening experience, shedding light on the wonders of the underwater realm that graces this coastal city.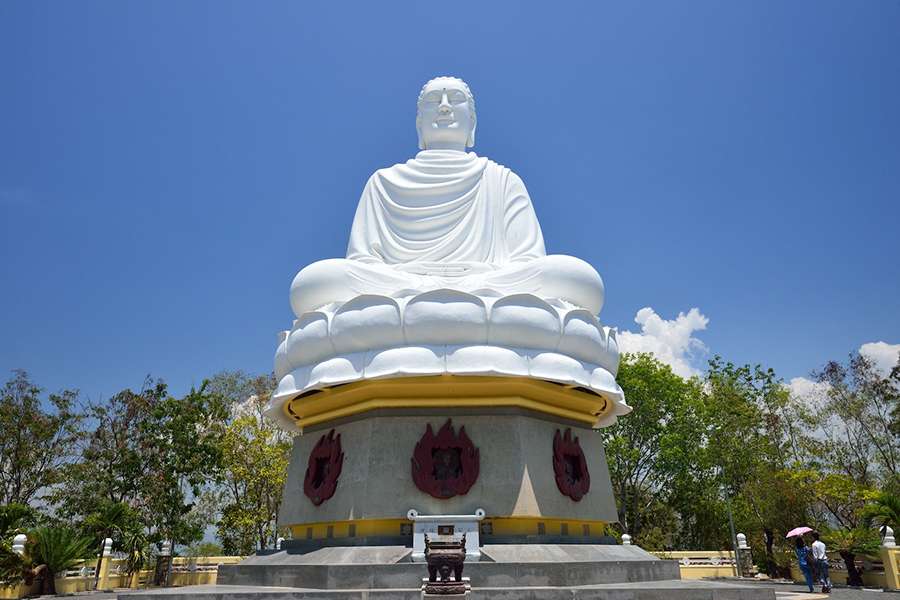 Long Son Pagoda
Delve into the spiritual tapestry of Nha Trang tours with a visit to Long Son Pagoda, an iconic Buddhist temple graced with cultural significance. As you traverse the intricately adorned halls, your journey culminates in the presence of a majestic white Buddha statue, symbolizing tranquility and offering panoramic vistas of Nha Trang. An integral stop on your Nha Trang tour, Long Son Pagoda invites you to experience a serene fusion of cultural exploration and contemplative moments in the heart of this coastal city.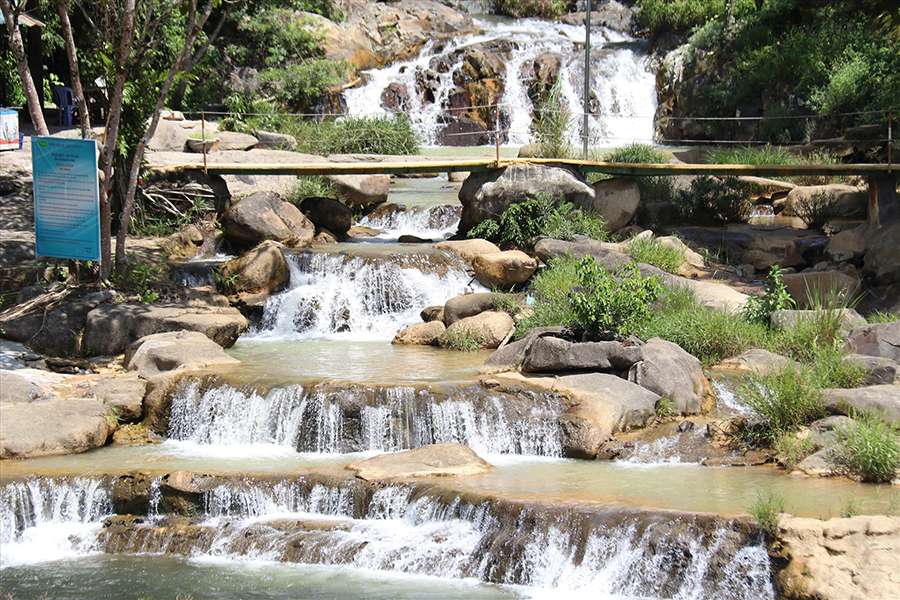 Yang Bay Waterfall
Yang Bay Waterfall, a mesmerizing oasis nestled in lush landscapes, serves as a refreshing stop on your tour. It invites you to witness the cascading waters surrounded by vibrant flora. Immerse yourself in the natural beauty as you explore the trails and breathe in the fresh air. This enchanting waterfall, seamlessly integrated into the Nha Trang tour, promises a rejuvenating experience amid the serene wonders of the Vietnamese countryside.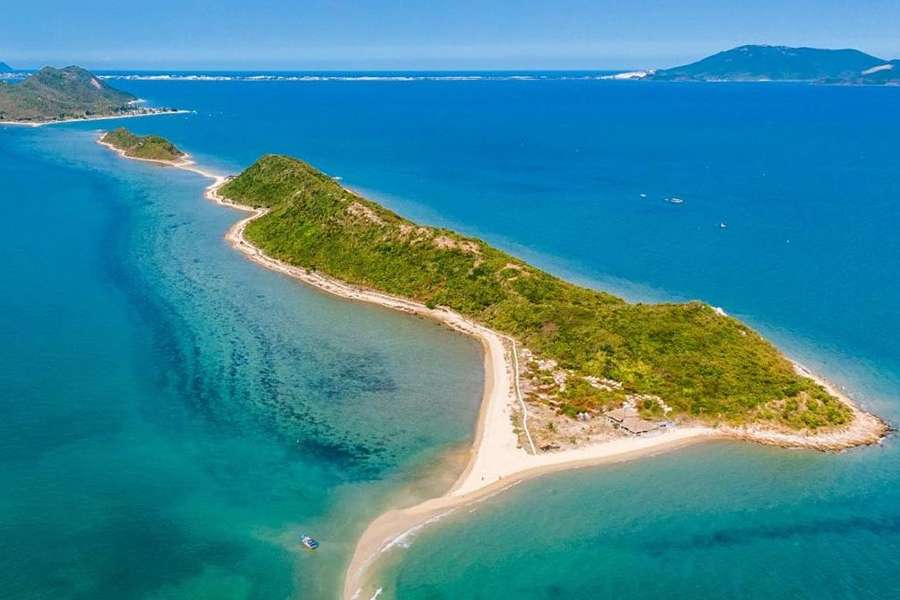 Diep Son Island
Immerse yourself in the coastal wonders of Nha Trang tours as you explore the captivating Diep Son Island. Situated in the turquoise waters, this hidden paradise unveils its charm with a natural sandbar emerging during low tide, connecting a series of islets. As a focal point in your Nha Trang tour, Diep Son Island invites you to traverse this unique pathway, surrounded by pristine waters and breathtaking panoramas, creating an idyllic retreat amidst the coastal allure of Vietnam.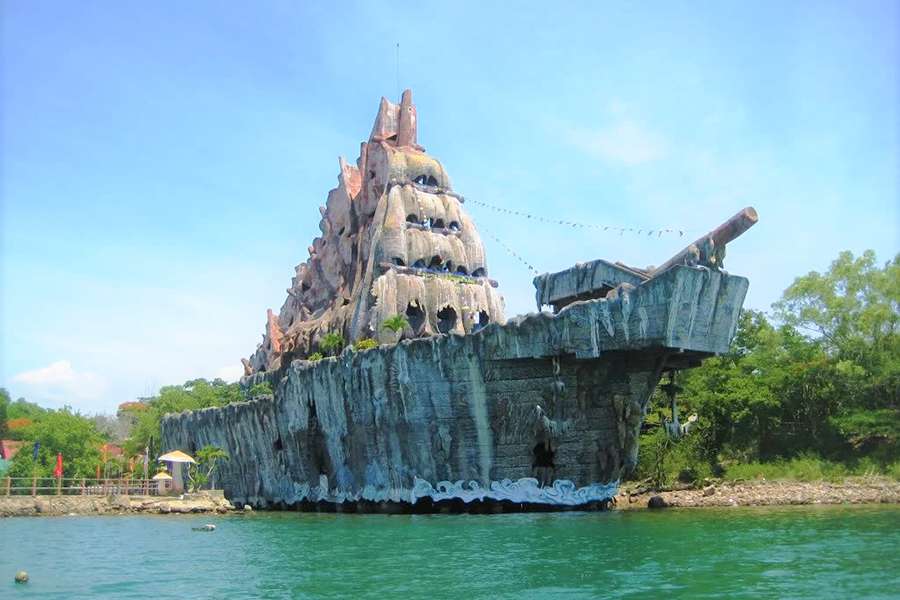 Tri Nguyen Aquarium
Nestled within the city's vibrant itinerary, Tri Nguyen Aquarium offers an immersive experience with diverse marine life. Discover intricately designed tanks showcasing a variety of underwater ecosystems, from vibrant coral reefs to exotic sea creatures. A must-visit on your Nha Trang tour, the Tri Nguyen Aquarium promises an educational and mesmerizing journey, providing insights into the rich marine biodiversity of the region.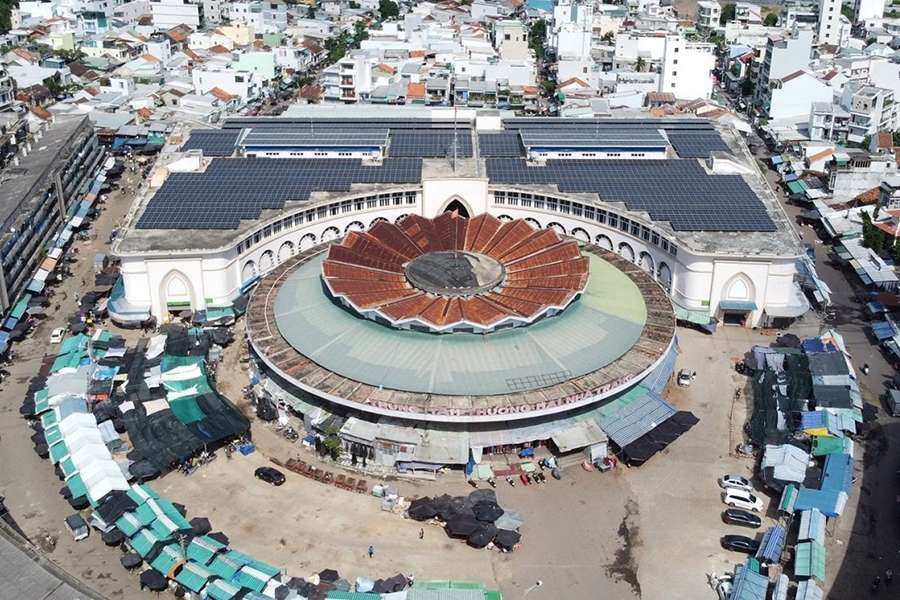 Dam Market
Dam Market, deeply rooted in the city's heritage, invites you to explore a vibrant tapestry of stalls offering a diverse array of local goods. From fresh produce to handicrafts and souvenirs, Dam Market provides an authentic glimpse into Vietnamese daily life. A pivotal stop on your Nha Trang tour, this market promises not only shopping but also an immersive experience, allowing you to connect with the dynamic pulse of the city.
Things to Do in Nha Trang Tours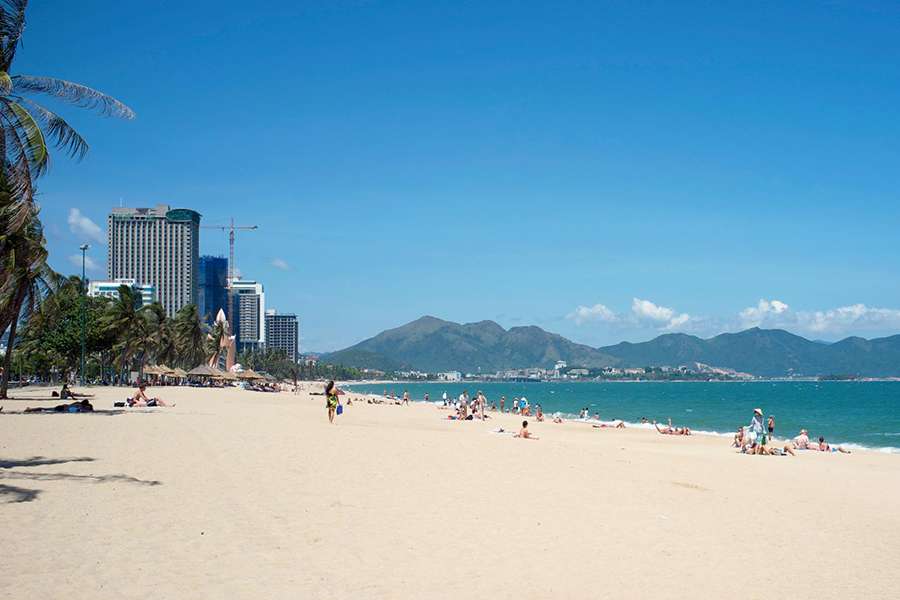 Swimming in Nha Trang Doc Let
Immerse in the pristine beauty of Doc Let, where crystal-clear seas meet golden sands. The inviting waters offer a perfect backdrop for a leisurely swim, letting you unwind and embrace the tranquility of the Vietnamese coast on your Nha Trang tour.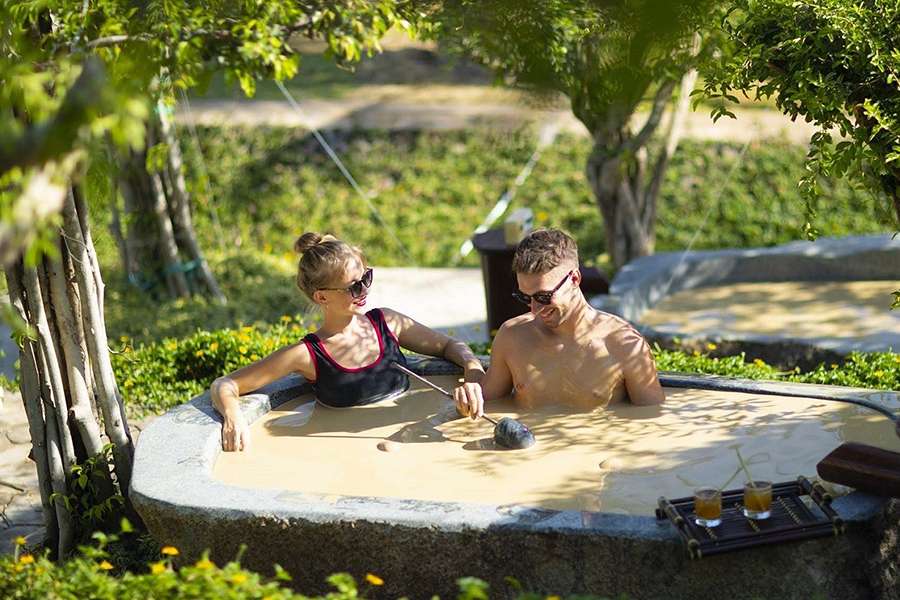 Enjoy Mud Bath
Indulge in a rejuvenating mud bath experience in Nha Trang as part of your tour. Relish the therapeutic benefits and relaxation amidst the vibrant offerings of Nha Trang tour.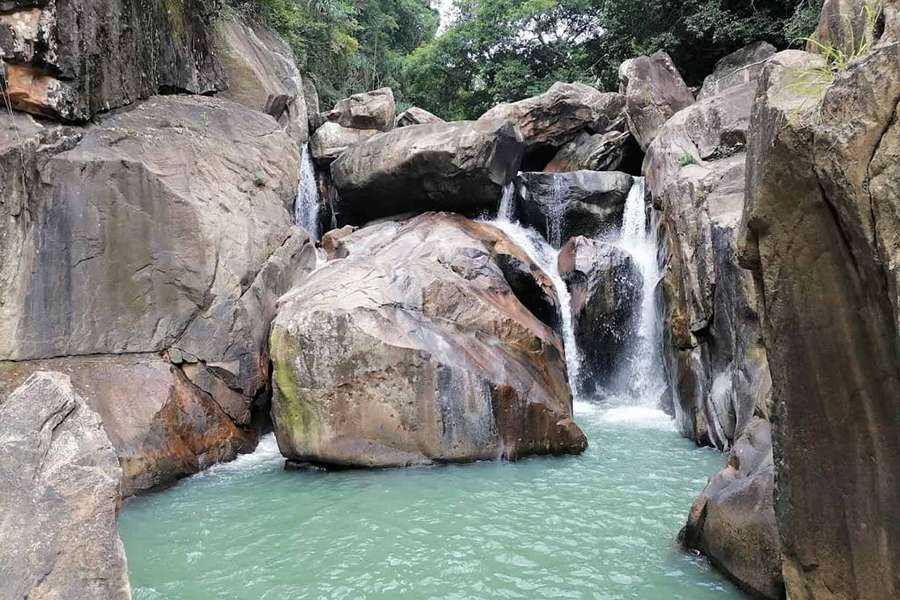 Hiking to Ba Ho Waterfalls
Embark on a thrilling adventure within your Nha Trang tour by hiking to Ba Ho Waterfalls. Discover the natural beauty, cascading waters, and scenic landscapes, making this an unforgettable excursion in the heart of Nha Trang.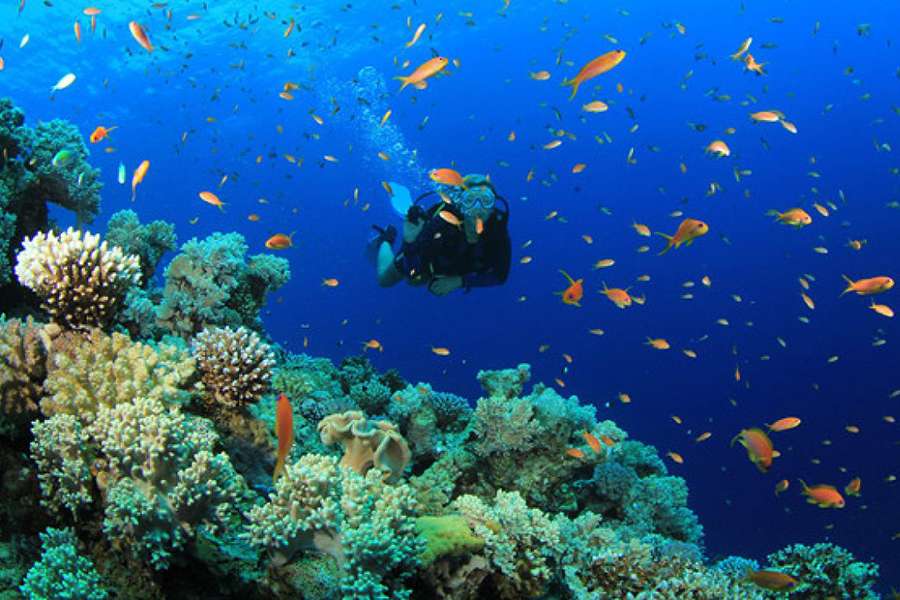 Scuba Diving & Snorkeling
Dive into the wonders of Nha Trang's underwater realm with scuba diving and snorkeling as part of your tour. Explore vibrant coral reefs and marine life, creating unforgettable aquatic experiences in the heart of Nha Trang.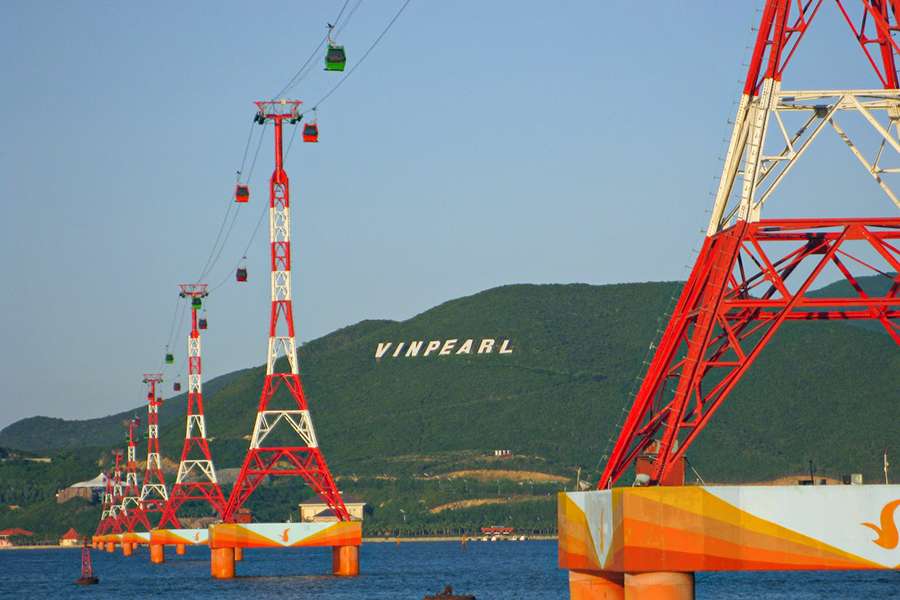 Vinpearl Cable Car
Take your Nha Trang tour to new heights with the Vinpearl Cable Car. Enjoy breathtaking vistas of the city and coastline, creating a memorable and scenic journey high above Nha Trang's vibrant landscape.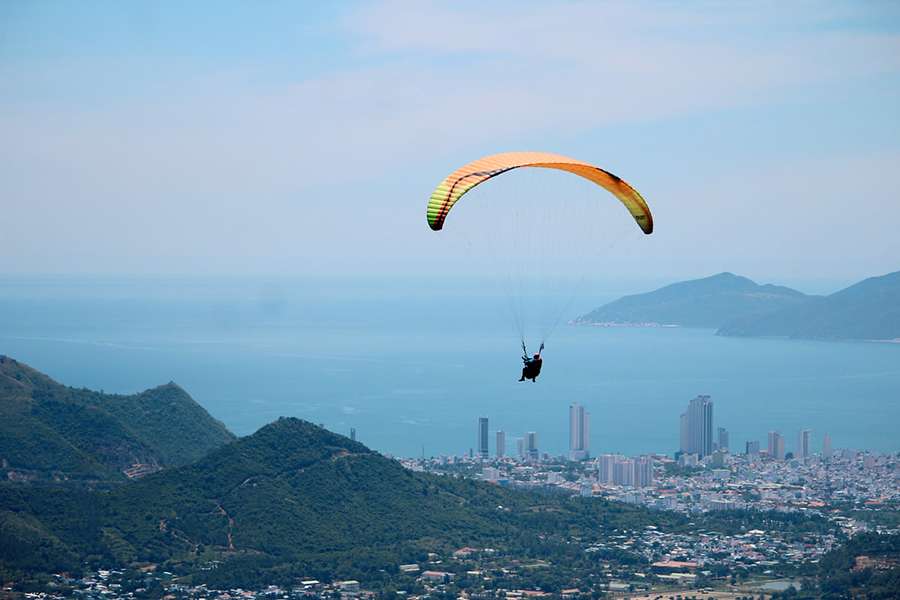 Paragliding in Nha Trang
Experience the ultimate aerial adventure in Nha Trang with paragliding. Elevate your Nha Trang tour as you glide through the skies, capturing breathtaking views of the coastline and adding a touch of excitement to your exploration.
Best Local Foods to Try on Your Nha Trang Tour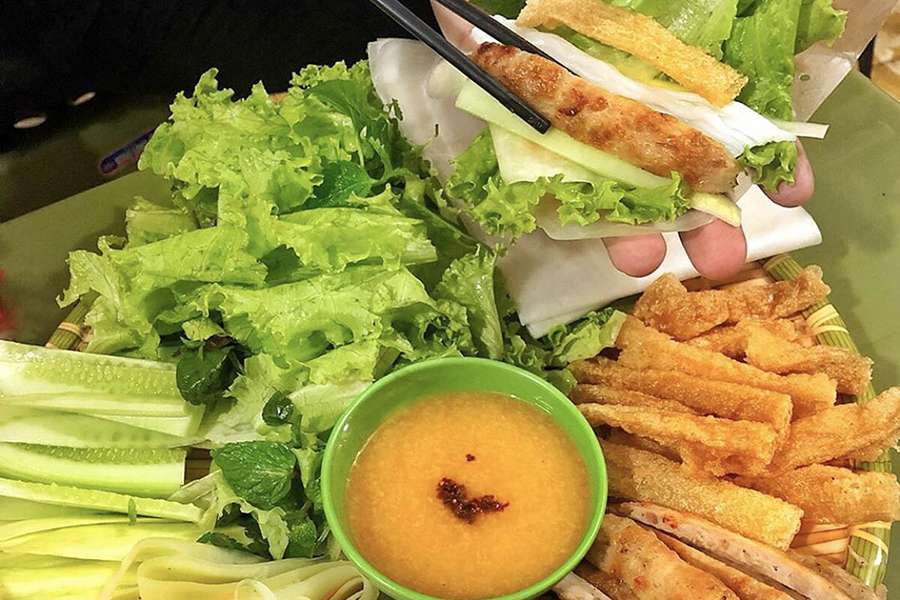 Nem Nuong (grilled sausage)
Indulge in Nha Trang's culinary scene with Nem Nuong, a grilled sausage sensation. This local delight, featuring expertly seasoned minced pork, offers a perfect blend of crispiness and juiciness. Whether enjoyed on its own or wrapped in rice paper, Nem Nuong is a must-try during your Nha Trang tour, showcasing the city's rich and delicious food culture.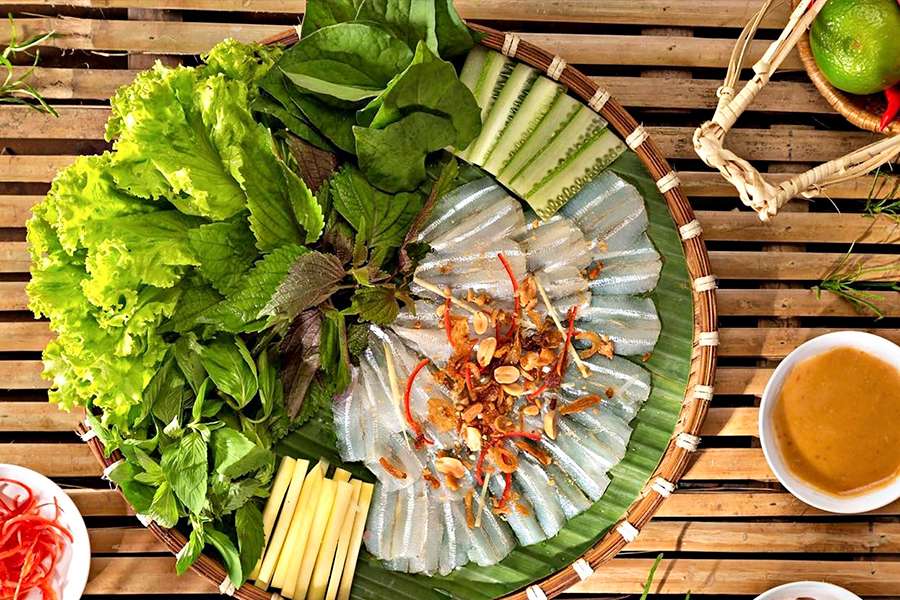 Goi Ca Mai (deep herring salad)
Discover the coastal culinary wonders of the Nha Trang tour, where the enticing flavors of Goi Ca Mai, a deep herring salad, beckon. Immerse yourself in the city's vibrant gastronomic scene, where this delightful dish, featuring crispy deep-fried herring, fresh herbs, and a zesty dressing, becomes a flavorful highlight of your Nha Trang adventure.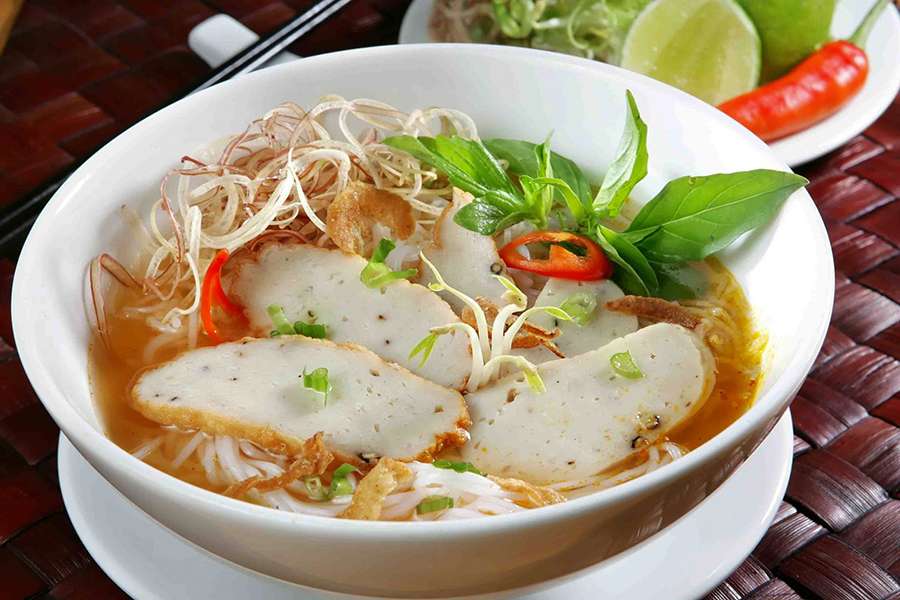 Banh Canh Cha Ca (Vietnamese udon with grilled fish)
Banh Canh Cha Ca awaits as you navigate Nha Trang's culinary landscape. This Vietnamese dish, featuring thick rice noodles and aromatic fish cake soup, promises a savory exploration of Nha Trang's coastal charm. Dive into the rich seafood flavors and herbal notes, making Banh Canh Cha Ca an essential culinary experience during your immersive Nha Trang tour.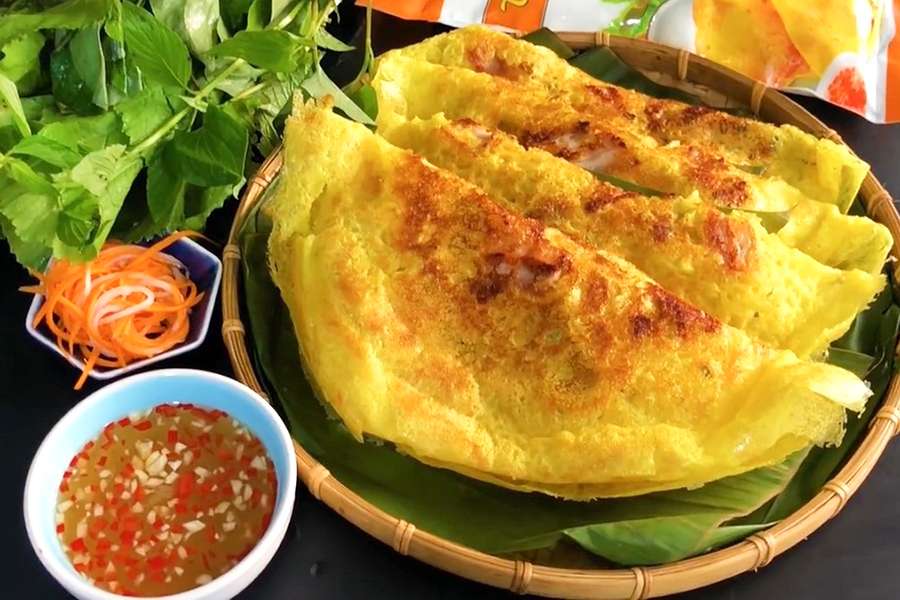 Banh xeo muc Nha Trang (sizzling cake with squids of Nha Trang)
In the midst of your Nha Trang tour, savor the culinary gem of Banh Xeo Muc. This Vietnamese delight features a crispy turmeric pancake filled with tender squid, a perfect blend of textures and flavors that encapsulates the coastal charm of Nha Trang. Don't miss this delightful treat on your gastronomic journey through the city.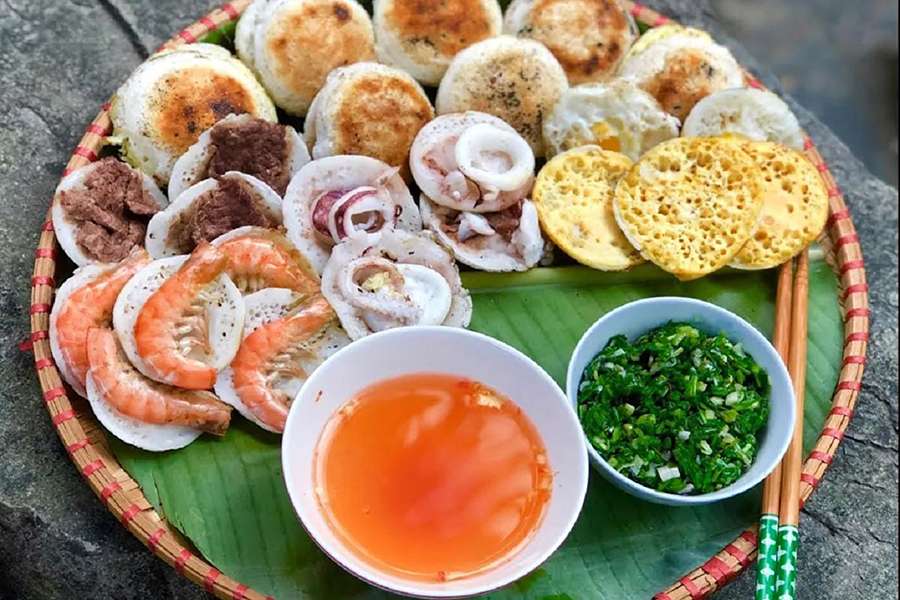 Banh can Nha Trang
Banh Can, cooked to perfection on hot stones, offers a crispy exterior and a tender inside. Amidst the vibrant streets of Nha Trang, indulge in this local delight that captures the essence of the city's culinary heritage. Banh Can stands as a flavorful testament to the rich gastronomic tapestry waiting to be explored during your Nha Trang tour.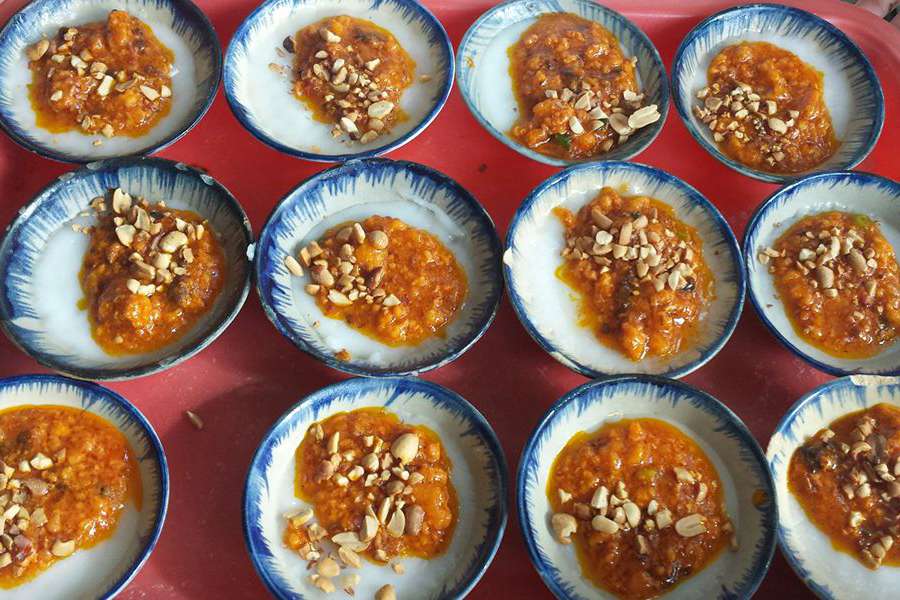 Banh beo, banh uot, banh hoi (water fern cake, steamed thin rice pancake, fine rice vermicelli)
Explore Nha Trang's culinary treasures with Banh Beo, Banh Uot, and Banh Hoi. These Vietnamese delicacies, highlighting water fern cakes, steamed thin rice pancakes, and fine rice vermicelli, offer a delightful symphony of textures and flavors.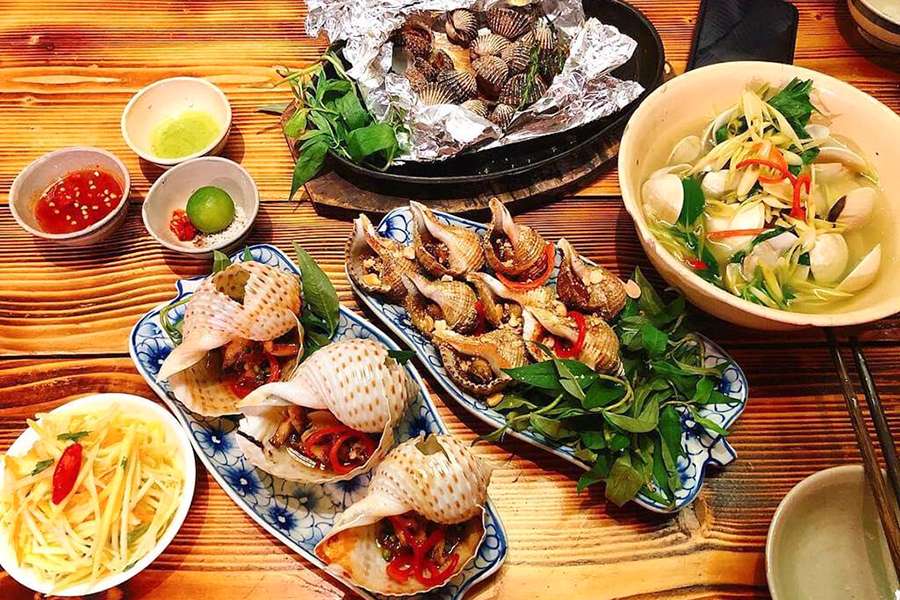 Seafood in Nha Trang
Delight in a seafood extravaganza on your Nha Trang tour. This coastal city, celebrated for its pristine beaches, offers a culinary haven with a diverse array of fresh treasures from the sea. From grilled squid to flavorful lobster, savor the finest seafood delights that characterize Nha Trang's rich maritime bounty.