Designated a World Cultural Heritage in 2010, the Imperial City of Thang Long was the center of Vietnam's political and military power for more than 1000 years. Established as the imperial palace of ancient Vietnam by King Ly Thai To (1010), the Central Sector of the Imperial Citadel of Thang Long is one of Vietnam's feudal royal palace (besides Hue Monument) that have been well-preserved to this day.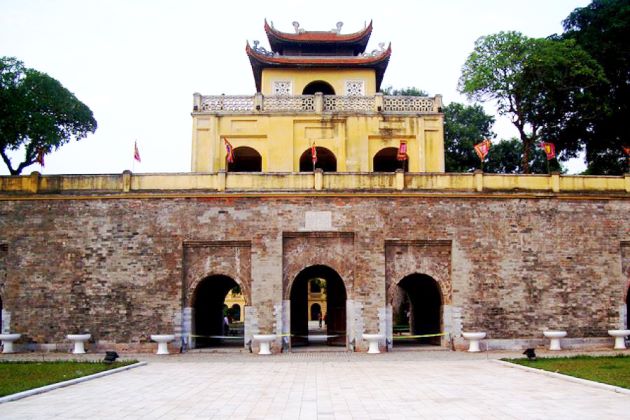 Located in the heart of Hanoi, the sector is a reflection of the long-lasting time, glorious history, and outstanding cultural values of the whole country. Thang Long Imperial City is situated near other tourist attractions of Hanoi such as Hoan Kiem Lake, Ho Chi Minh Complex, or Hanoi Opera House and the must-visit attraction within Hanoi day tours and Vietnam vacation packages.
The Construction of Thang Long Imperial City
The site consists of two sections: the archaeological area at Hoang Dieu Street and the sector of the Nguyen Dynasty's Citadel of Hanoi. The Nguyen Dynasty's Ancient Citadel comprises the Ky Dai (Flag Tower), the Doan Mon (South Gate), the Kinh Thien (Palace Foundation), the Hau Lau (Princess Pagoda), and the Bac Mon (North Gate). All these standing monuments are the testimonies of a history of a raging war and maintaining peace, of this 4000-year-old country's defense against invasion. Meanwhile, the 18 Hoang Dieu Archaeological Site harbors a rich source of architecture relics, artifacts, and subterranean vestiges that dated back to several feudal dynasties.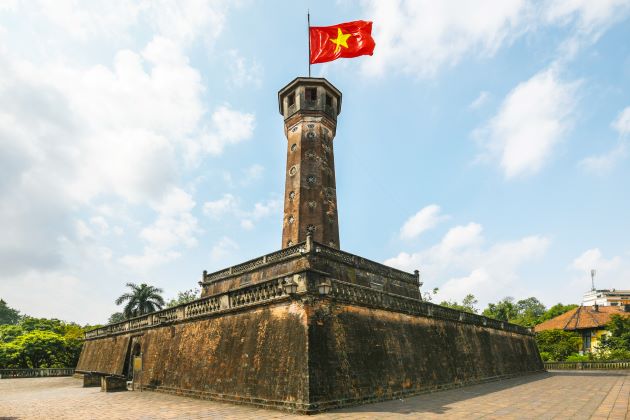 Thang Long Imperial City throughout History
In 1010, King Ly Thai To moved the capital from Hoa Lu Ancient Citadel to the center of the Red River Delta, which he later named the city of Thang Long (Rising Dragon). Legend claimed that the name originated from an unexpected journey of the King to his future capital when he suddenly saw a dragon emerging from the alluvial soil to the sky above. Whether the myth is true or not, it can't be denied that the place is a golden land for settlement and development. According to feng shui masters, the delta is embraced by the mighty Red River, with one coastal zone in the west bordered by the Gulf of Tonkin, creating a flat low-lying plain, a majestic topography.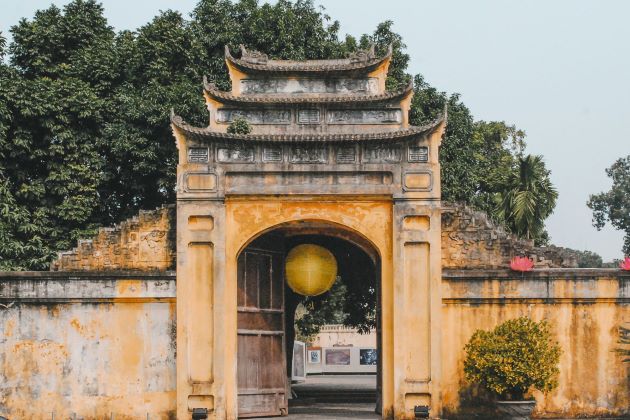 Thang Long was the capital citadel under five dynasties: Ly dynasty (1009-1225), Tran dynasty (1226-1400), Early Le Dynasty (1428-1527), Mac dynasty (1528-1592), Post Le dynasty (1593-1789). The Royal Forbidden City had gone through several restores, repairing and expansion. When the French colonists invaded Indochina, Hanoi was chosen as the capital of the French Indochina Union. The Thang Long Imperial Citadel was replaced by military camps of the colonists and the central sector was partly destroyed. Since the Vietnamese army seized the capital in 1945, this city has played as headquarters of the Ministry of Defense, and the Thang Long citadel was put into the restoration.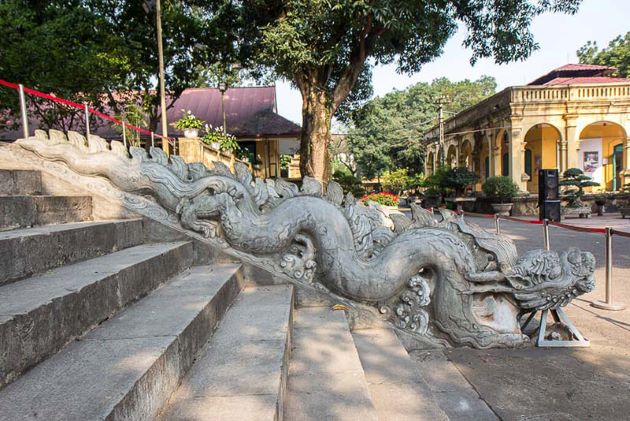 Imperial City of Thang Long Entrance Fee – Opening Hours – Dresscode
Entrance Fee: 30,000 VND
Opening Hours: 8 am – 5 pm
Dresscode: Elegant clothes