If you are attracted by mesmerizing Vietnamese traditional foods and wish to cook them by your own hands, take an Apron Cooking Class during Hanoi day tours to learn the secrets behind their amazing tastes and surprise your friends and family at home by an authentic meal of foods from a Southeast Asia's country. It is needless to be a chef to make successful Vietnamese dishes, but you need skills and tips to do flavourful and proper ones.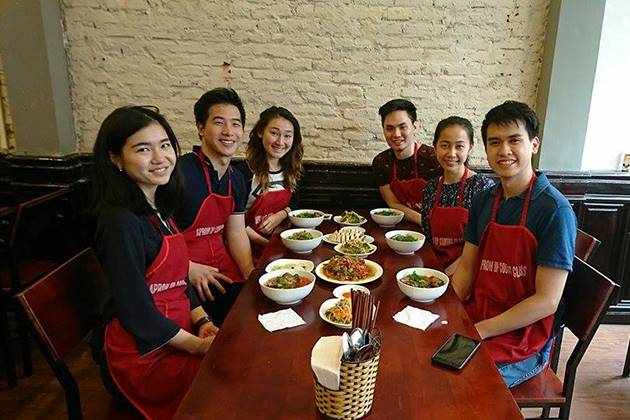 Highlights of Apron Up Cooking Class
You will get hand-down recipes and tips which cannot be found in books and magazines. Before class, you will discuss with the instructors and other classmates about the menu you want to cook today. Besides, private classes are available for anyone attending a cooking class at their required time.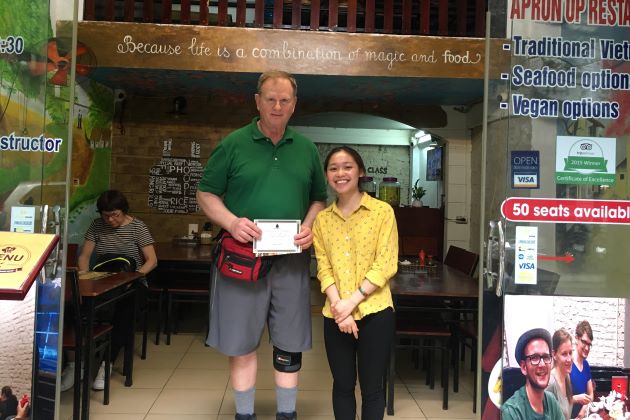 A lot of Vietnamese traditional dishes are introduced in this Cooking Class such as Spring Rolls, Salad, Desserts, noodles, and cakes. All of them are 100% authentic Vietnamese cuisine with the featured ingredients of the S-shaped country.
3 hours at Apron Up Cooking Class will include several interesting activities to do. First, of all, meet an English speaking chef for a detailed cooking class information and prepare for a market trip. At the market, you will buy all of the ingredients to cook your dishes. It is an opportunity for you to interact with friendly local vendors and know how to choose fresh ingredients.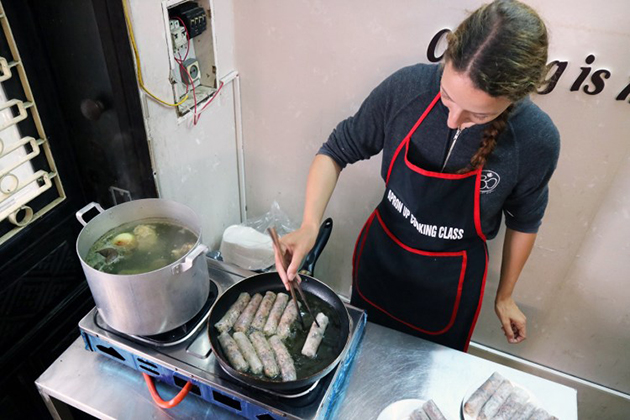 Then return to the class kitchen and begin your cook under the instructions of the chef. You have time to enjoy your masterpiece at the end of the class.
Information of Apron Up Cooking Class
Address:  3rd floor, 66 Bat Su Street, Hanoi
Tel/ Whats'app: +84 942 406 686
Email: [email protected]
Get your hands on the cooking with Apron Up Cooking Class. Gain unforgettable moments on cooking Vietnamese traditional dishes and feel confident to treat your family and friends after your Vietnam vacation packages with this unique Southeast Asia cuisine.