Ha Giang tours own numerous magnificent mountain ranges, ethnic villages, green valleys, and rock plateau. Besides the famous Ma Pi Leng Pass and Dong Van Rock Plateau, Ha Giang is an ideal place to visit historical places including H'Mong King Palace – one of the most impressive national monuments recognized by the Ministry of Culture, Sports and Tourism in 1993.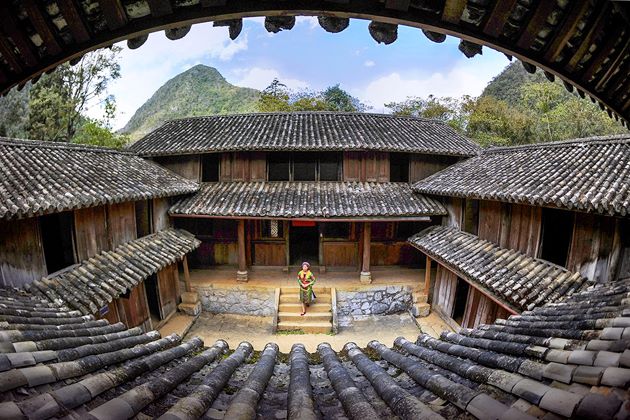 Location & Owner of H'Mong King Palace
Head to Sa Phin Valley in Lung Phin Commune, Dong Van District to discover the approximately one-hundred-year-old palace of Vuong Chinh Duc – the King of H'Mong people. Amongst the best historic places in Vietnam, H'Mong King Palace stands out of the crowd for its massive structure with its unique design. The structure of H'Mong King Palace is under the strong influence of the Chinese architectural style. Constructed with the expectation to bring about wealth and prosperity, H'Mong King Palace is the home to Vuong Duc Chinh – a Hmong wealthy and powerful man thanks to trading goods, especially opium and his descendant Vuong Chi Sinh.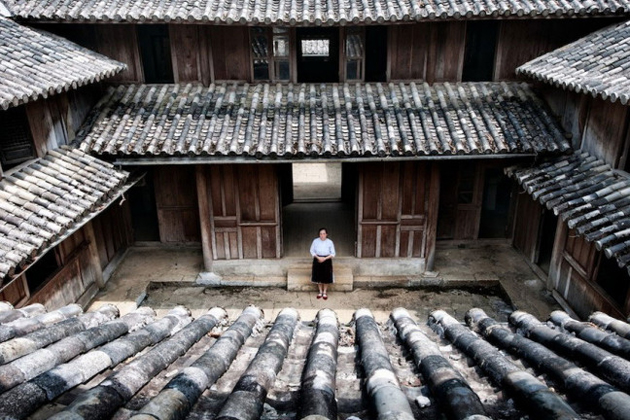 The Structure of H'Mong King Palace
Spreading over an area of 1,120 square meters, Vuong Palace was built mainly with solid stone, wood, and terracotta tiles. The building served the function of protecting the Vuong family from being attacked by enemies. Experience a long time, the palace still stands firm to be one of the oldest structures of the region. A visit to explore H'Mong King Palace will offer you a deeper insight into a two-story structure highlighted with 6 vertical rows and 64 rooms. Over years, the palace has been partly damaged by time but it still remains in its original shape. Set your foot into the interior of H'Mong King Palace, you will encounter different sections of the palace including the kitchen, dining room, bedroom, the main room for the altar, and a large room for criminal executions. One more outstanding feature of the palace lies in its unique decoration with Vietnam's traditional images encompassing lion, dragon, phoenix, and bat, depicting the power and prosperity of the family.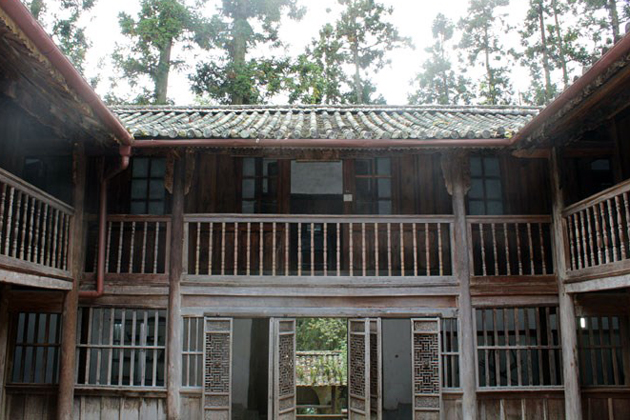 The area also impresses visitors for a small local market called Sa Phin Market in front of the palace gate and a parking lot operated by H'Mong people who are considered the descendants of the Vuong family. Therefore, when visiting this site, you can get a chance to gain a first-hand experience of the interesting history of the Vuong family as well as the cultural and traditional quintessence of local people.