Explore Ha Giang Province, it would be much more enjoyable to sense all the sights, sounds, and tastes of the whole region via discovering traditional local markets. Dong Van Market in Dong Van District is a colorful market depicting the very best of the whole region. Spending a day trip to this wonderful market will be the most optimal choice.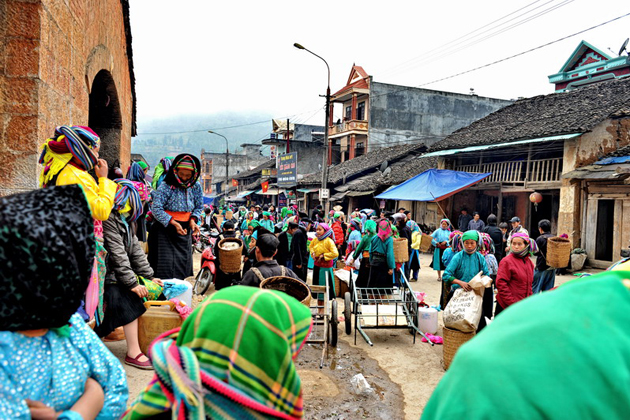 Nestled in the mountainous north-eastern province, Dong Van is famous for not only geological park – Dong Van rock plateau but also a place for good trading and culture exchanging with wonderful markets of ethnic groups within the region. Come to Dong Van Market and take in view of the hustling and bustling a hundred-year-old market.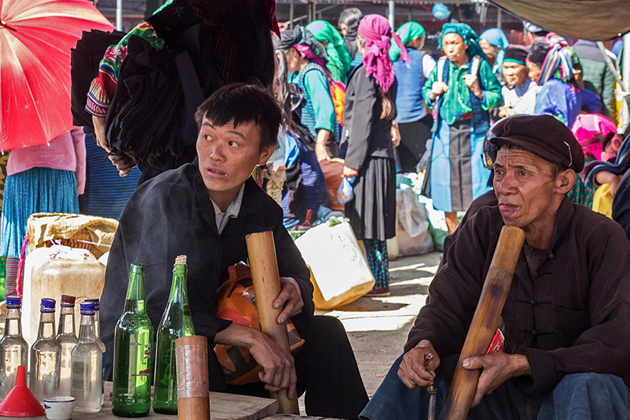 Held every Sunday, the market is where people from ethnic groups such as Mong, Han, Dao, Giay, and Tay get together and perform buying and selling activities. Here, there are a great number of agricultural products including meat, fruit, fresh vegetable, and fish. When the market takes place, flocks of people wearing colorful traditional clothes within the region as well as nearby areas join the busy atmosphere of the market to buy and sell essential products or colorful handicraft items. That ethnic minorities flood into this Sunday market creates a local market fair packed with noise, color as well as busy trading.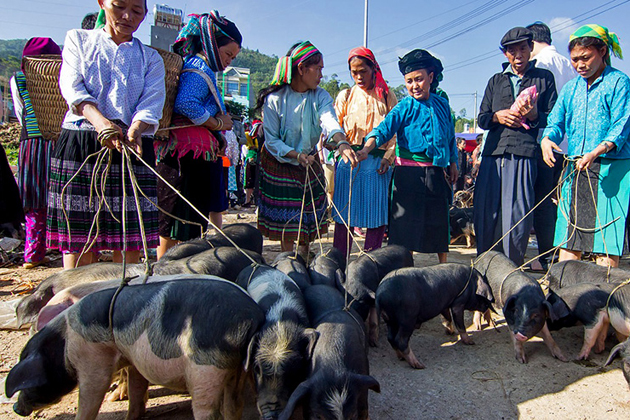 What's more, you can also have a deeper insight into local people's culture and traditions which are best described via exciting activities during the market time. Nowadays, it has become one of the most attractive tourist spots that enable those who visited it in the past to pay a revisit to this great destination.