A visit to the mountainous area is like an interesting journey to explore a new world with new incidents, new people, new friends and a different view about life. Make your way to Dong Van Rock Plateau – Vietnam's first and most impressive geological park to explore spectacular mountain peaks, the richness, and uniqueness of traditional customs. A trip to this amazing destination belonging to Ha Giang Province, being the home to many ethnic minorities living together at peace for thousands of years, will definitely fulfill your dream of discovery.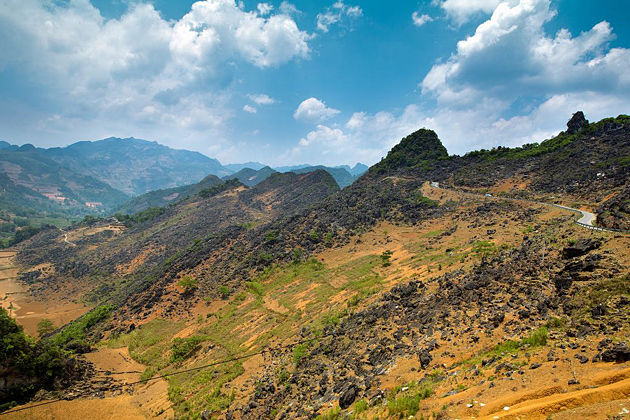 Dong Van Rocky Plateau – Brief Information
Spreading over a large area of approximately 2,356 square kilometers and located over 1,600 meters above the sea level, the stunning Rock Plateau was officially recognized by the UNESCO as one of the 77 geological parks in the world, the only global geopark in Vietnam and the second in Southeast Asia.
Best Time to Visit Dong Van Rocky Plateau
Among four main districts, Dong Van District becomes the heart of the Rock Plateau with moderate and comfortable temperature ranging from 21 to 23 degree Celsius. However, it may rise to around 27 or 28 degree Celsius within 2 months July and August and decline to below zero degrees Celsius in January. Therefore, it should be taken into consideration to plan a perfect trip to explore the best of Dong Van Rock Plateau.
Highlights of Dong Van Rocky Plateau
The Majestic Nature
Visitors to Dong Van Rock Plateau would be mesmerized with a massive area with more than 80 percent of the surface covered with rocks, limestone and rocky peaks which contains precious and priceless old fossils of nearly 600 years old. This feature has made it one of the oldest and great rock plateaus.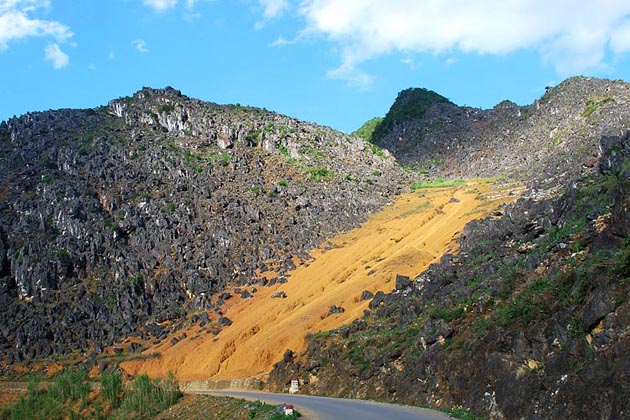 Groups of Ethnic Minorities
Dong Van Rock Plateau also offers you a chance to take in view of unique culture and tradition of local residents with four major districts Meo Vac, Dong Van, Quan Ba, and Yen Minh in Ha Giang trekking tours. It is where nearly 250,000 people form 17 different ethnic groups inhabit and develop their own culture and value for centuries.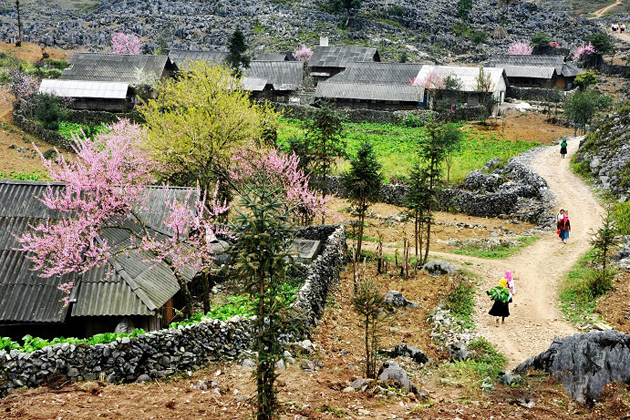 Stop at Dong Van Rock Plateau and indulge in the diversity of distinctive custom, practices, and festivals along with its selective absorption of modern culture quintessence. With 17 different ethnic groups, the region has created a multicolor picture highlighted by amiable, friendly and highly cultured people who live on planting and harvesting rice. Through many generations, they still cherish their ancient tradition, coupled with taking in a good habit of modern life.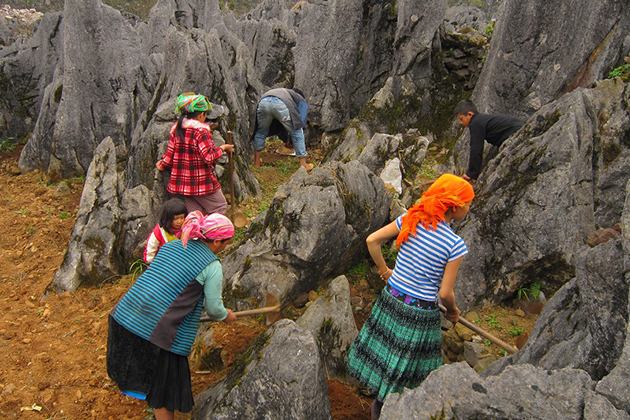 To put it briefly, this amazing Rock Plateau is a hidden gem of the mountainous area. Spend your days in Vietnam on our Dong Van Rocky Plateau tour from Hanoi and explore the uniqueness of rock and limestone formation as well as get a closer look at local people's lives to deep in century-old traditions.