On Tran Thua Road (Loc Vuong Commune, Nam Dinh City). This is the native district of the Tran family of fishermen who later founded the Tran dynasty (1225-1400). Trung Quang palace was built in 1262 to commemorate the King's father. All that remains today is a bamboo hedge 100 meters long. There are two temples, upper and lower.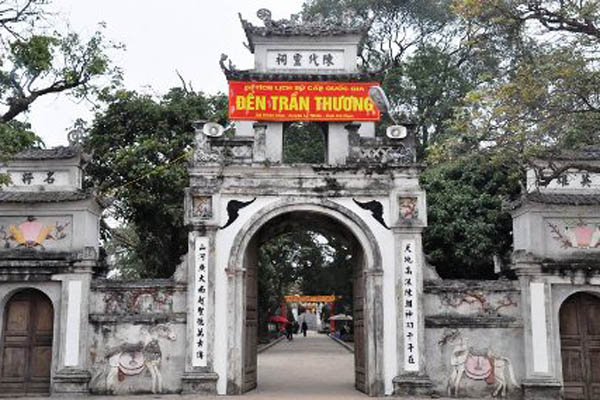 The Upper & Lower Temple of Tran Temple in Nam Dinh
There are many sanctuaries in the Upper Temple, the central sanctuary to the memory of the kings, the left and right ones dedicated to the warriors who performed meritorious deeds for the country. The lower temple, located at Bảo Lộc, is dedicated to General Tran Hung Đao and 18 of his officers who distinguished themselves in the fight against the Yuan-Mongol invaders.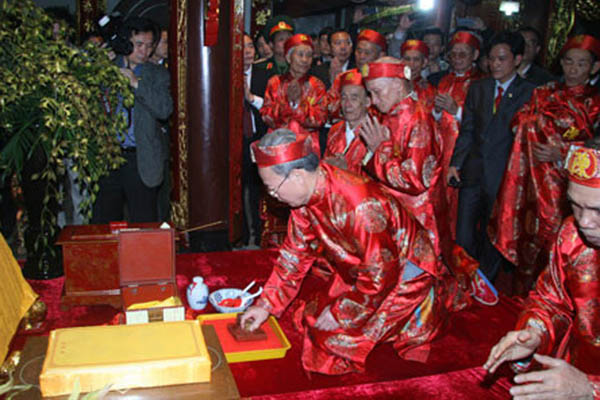 Highlights of Tran Temple in Nam Dinh
In the vicinity are many remains from the Tran Thu Đo and Tran Quang Khai temples and gardens: the Garden of the grenadiers, Garden of the Temple, and Path of the Lord (đường Chúa Ngự), and islets including the Islet of the Sacred Sword, Islet of the Celestial Horse, Elephant Islet and Phoenix Islet. Solemn ceremonies are held on the anniversary of the death of each king as well as a festival every three years in the 3rd lunar month.