Hanoi has been known as a city of modern and tradition for a long time. The combination has brought a unique feature that is not similar to other cities. Coming to Hanoi, you are not just lost in the bustle and hustle atmosphere of a dynamic city but you can find yourself the peace, tradition, and history of Hanoi in some amazing museums. Here is the list of top best museums that you should visit on Hanoi tours as well as Vietnam tour packages.
Hoa Lo Prison Museum
Ironically known as "Hanoi Hilton", Hoa Lo prison was turned into a museum since the '90s chronicling the experiences of the Vietnam War of prisoners. The museum mainly displays evidence such as iron stocks, chilly damp cells where Vietnamese prisoners stayed during their sentence life. The museum also exhibits features dedicated to the experience of American POWs.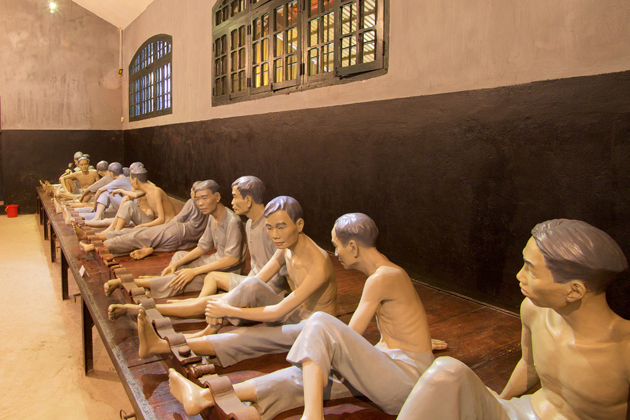 Address: No.01 Hoa Lo Street, Hoan Kiem, Hanoi
Opening hours: 08:00 am – 05:00 pm daily
Ticket Price: 30.000VND/adult.
Vietnam Fine Art Museum
Formerly operated by the French Ministry of Information, Vietnam Fine Art Museum is a gorgeous building with a typical French style. The museum is a treasure of religious, traditional, modern, and contemporary Vietnamese art. As being displayed chronologically, the museum guides visitors through the easy lessons in the history of Vietnam featuring ancient Champa carvings, folk paintings of the 20th century, and the abstract works of the 21st century. The museum is so large that you might spend more than one visit to view all the inspiring artworks.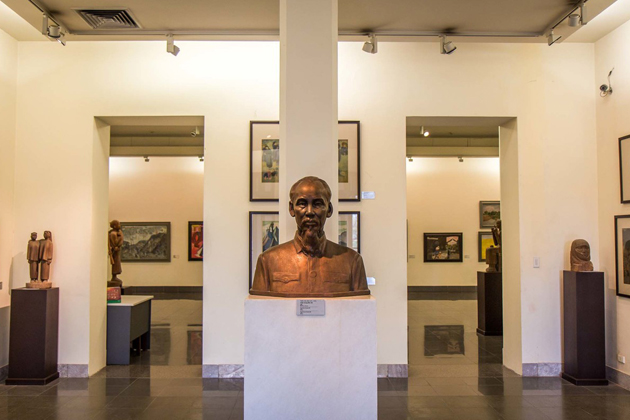 Address: 66 Nguyen Thai Hoc, Dien Bien, Ba Dinh, Ha Noi
Opening hours: 08:3 0am – 05:00 pm daily
Ticket price: 30.000VND/adult
Vietnamese Women's Museum
Unlike any other museums in the world, the Vietnamese Women's museum impressed you a gem of an attraction which features the fascinating traditional clothes of many ethnic minorities in Vietnam, a lively exhibition of Vietnamese women during wartime, and a discovery of their roles in the family. The special area "Heroic Mothers of Vietnam" memorializes Vietnamese women who lost their sons in the war. On the top floor, an interesting schedule for the temporary exhibitions is still well-preserved.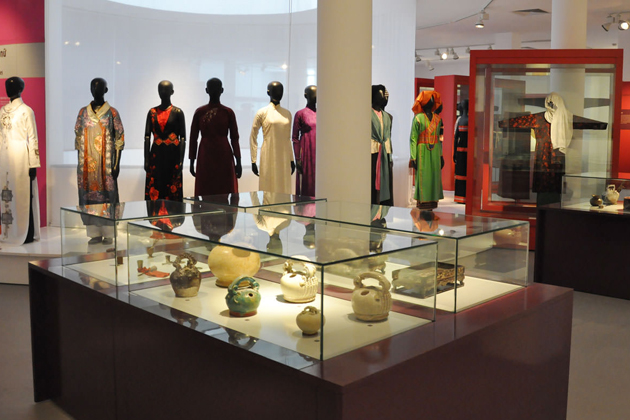 Address: 36 Ly Thuong Kiet, Hang Bai Ward, Hoan Kiem, Hanoi
Opening hours: 08:00am – 5:00pm daily
Ticket price: 30.000VND/adult
Vietnam Museum of Ethnology, Hanoi
The museum is just like a small version of Vietnam from the North to the South which explores 54 ethnic minorities in Vietnam. Within the museum, you might have opportunities to experience traditional ethnic culture with some religious ceremonies and daily rituals. Some houses of ethnic people such as "Long House", "No-wall house" or "H'Mong house" are also constructed in the outer area. The museum is located a bit far from the city center but it is absolutely worth a visit.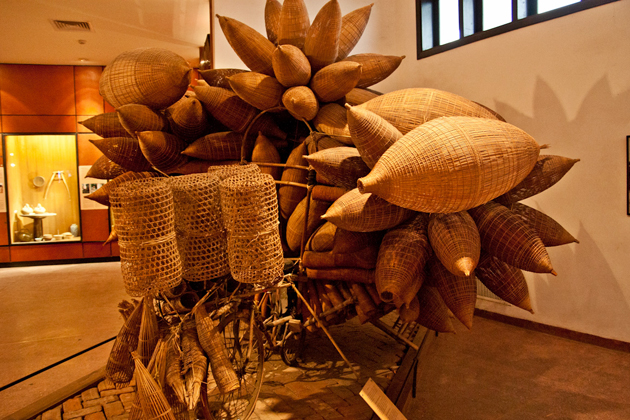 Address: Nguyen Van Huyen, Nghia Do, Cau Giay District, Hanoi
Opening hours: 08:30 am – 5:30 pm, closed on Mondays and Lunar New Year
Ticket price: 40.000VND/adult
Vietnam Military History Museum
Set up in 1956, Vietnam Military History Museum is one of the seven national museums in Vietnam, which covers an area of 12,800 square meters. The museum is located in the center of Hanoi, close to Ho Chi Minh Complex and opposite Lenin Park. The museum displays thousands of remnants of the war since the Chinese, French and American domination. Nowadays, the objects exhibited in the museum are the priceless ones that remind Vietnamese people to a hard time before gaining freedom and independence.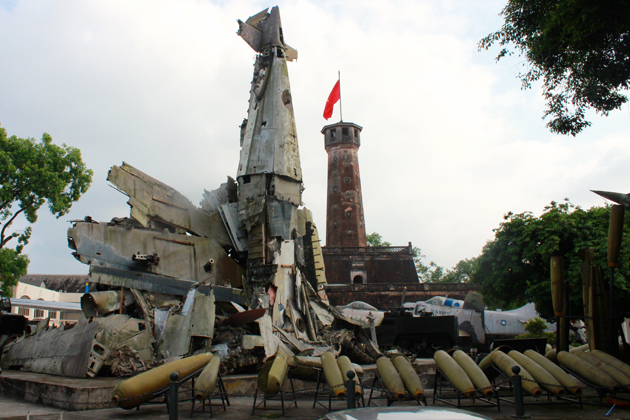 Address: 28A Dien Bien Phu Road, Ba Dinh district, Hanoi
Opening hours: 8h00 – 11h30 and 13h00 – 16h00, closed on Monday and Friday
Ticket price: 40.000VND/adult, 30.000VND for cameras