Shopping in Hoi An is an enjoyable experience. Being home to numerous interesting souvenir items as well as goods on sale, Hoi An's streets are lined with shops and stalls selling shoes, fashion clothes, traditional handicrafts or beautiful gorgeous jewelry. Wander along each street, you can easily catch a glimpse of nice silver shops. For those being interested in great silver jewelry, here is the list of top 5 recommended jewelry shops in Hoi An which are highly recommended in your Vietnam vacation packages.
Silver Lanterns Shop
Take a leisurely walk along Nguyen Thai Hoc Street, you will stumble upon this little shop. It is such a good place to look for wonderful handcrafted silver jewelry including skilled and well-designed rings, earrings, necklaces, bracelets, and colorful lanterns for the Lantern Festival in Hoi An.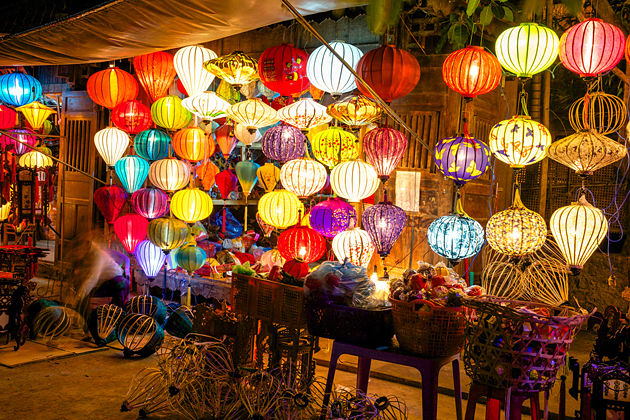 Address: 120 Nguyen Thai Hoc Street, Hoi An
Bien Bac Jewellery Shop
Bien Bac Jewellery Shop is a not-to-be-missed place to immerse in the world of beautiful jewelry. This wonderful shop offers some of the best-customized jewelry at reasonable prices. One bonus point is that staffs are very helpful and friendly, so you will receive a warm welcome and meticulous guide for your choice on what to buy.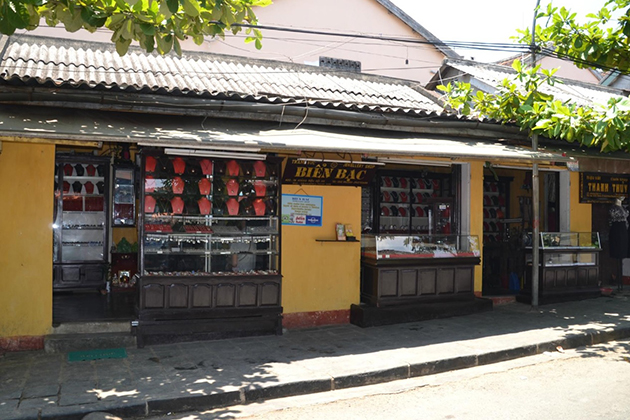 Address: 55 Hoang Dieu Street, Hoi An
Lotus Jewellery
Do not miss this fabulous jewelry shop during your time in Hoi An. Lotus Jewellery is gaining its endless popularity with a high rate of customer retention. Here, you can find myriad silver jewelry of all kinds. Everything on sale is variable and high quality. Moreover, when it comes to the price, quality, and service, Lotus Jewellery definitely provides that.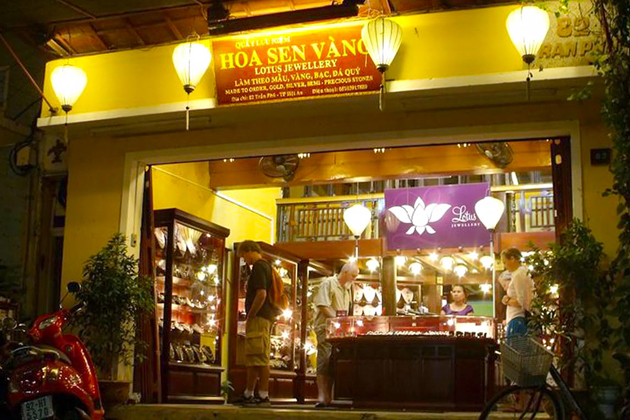 Address: 82 Tran Phu Street, Hoi An
Bac Viet Quality Jewelry
If you are a fan of skillful hand-made silver jewelry, Bac Viet Quality Jewelry is a place to go. There is a broad range of amazing custom-made rings, pendants, necklaces and so on. Friendly and helpful staff, high-quality products and beautifully well-designed items have made it one of the most delightful jewelry shops in Hoi An.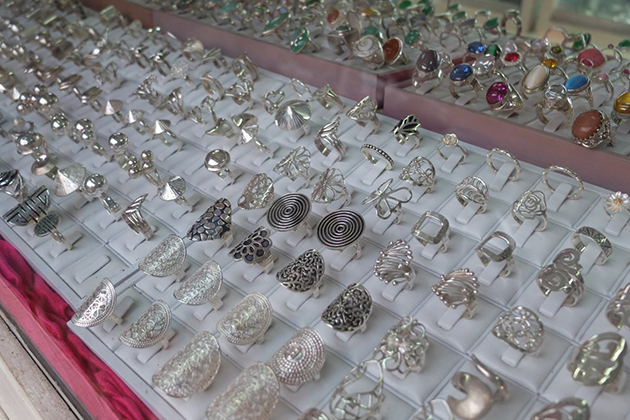 Address: 10 Pham Hong Thai Street, Hoi An
Water Lily Silver
Water Lily Silver would be an ideal place for jewelry lovers. This little shop makes good impressions on customers for its broad collection of amazing silver and gold jewelry and excellent service.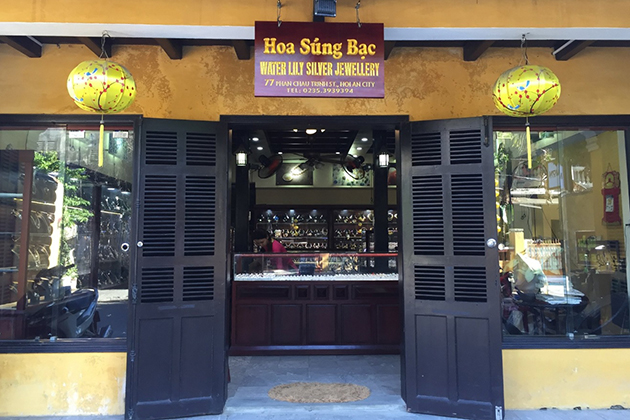 Address: 311 Nguyen Duy Hieu Street, Hoi An