Having a strong tradition of Buddhism, Vietnamese always believe that the full moon is a significant time in the lunar month. In Vietnam, these traditions have morphed into many festivals including the popular Hoi An Lantern Festival which is held to celebrate the full moon. It is said that the full moon is one of the most sacred times in the Buddhist calendar because Buddha was not only born on a full moon but attained enlightenment on a full moon. Nowadays, people all over Asia view the full moon is a time to meditate, observe rituals, reflect on life, and worship their ancestors. This is done in many ways from offerings made at family shrines to the burning of incense and the lighting of candles.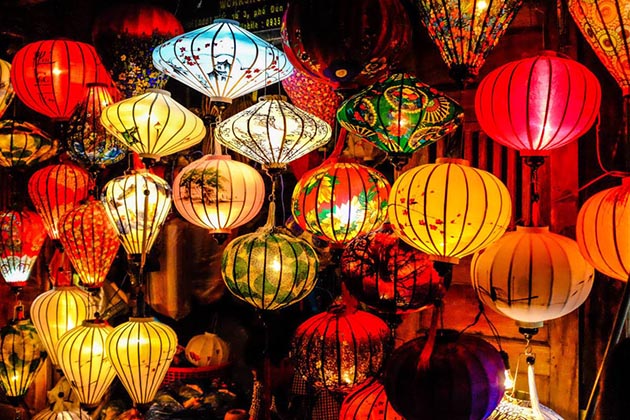 The Origin of Hoi An Lantern Festival
During the 16th and 17th centuries, Hoi An was an important port of the country which bustled with merchants from around the world. At that time, many Japanese also came here and brought with them variously shaped lanterns that they would hang in front of their homes. Since then, the locals began to imitate this in similar hopes of bringing good luck to their households which was contributed to the development of the traditional lanterns. The diverse culture of the ancient town has been widely associated with lanterns. Understood that thing, the local authorities decided to combine lanterns with the monthly full moon celebrations in 1998. Since then, both Vietnamese and international tourists have flocked to Hoi An each month to participate in the celebrations.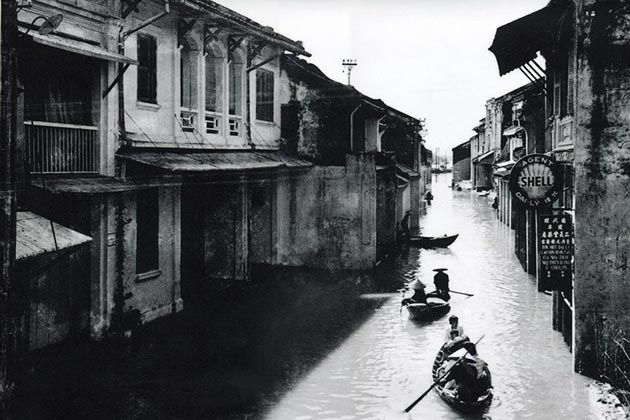 Best Things to Do & See in Hoi An Lantern Festival
As the name suggests, this festival is full of colorful lanterns that are lit with candles and placed on the Hoai River with a wish for happiness, luck, and love.  On the festival day, all fluorescent lights are turned off at 8 pm so that the floating lanterns are all that illuminate Hoi An, creating a magical glow. All vehicles and bicycles are banned in the town, so tourists can wander around and soak up the atmosphere without fear of walking into the path of a motorist. Attending the celebration, you can enjoy many impressive performances that are held along the river with music and poetry readings. Strolling around the town, you will see locals playing board games outside their homes while others gather for Bai Choi – a musical version of bingo.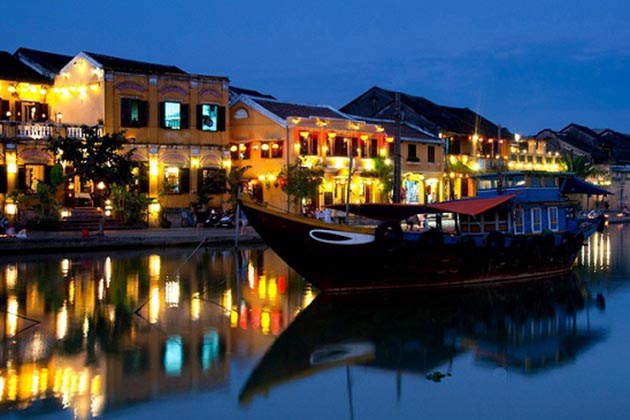 You also can taste a ton of mouthwatering street food including delicious vegetarian food. It's a great time to try tasty moon cakes and shop at the busy night markets. The celebration will finish at 10 pm. Locals think that the full moon is a time to honor deceased relatives and ancestors, therefore, they often visit shrines and present offerings of flowers, food, and candles as well as fake money bills in exchange for prosperity during that time.
Experiencing Serene Sampan Rides
If you want to release a lantern into the river, you can buy a colorful lantern which only costs around VND 10 000 per one. If also can sail your lantern off from the river itself by paying about VND 100, 000 for a traditional boat ride along the river. It is a nifty way to experience the cheerful night, enjoy views of the ancient town, and the bright full moon on a serene ride.
Tasting Yummy Street Foods
Visiting Hoi An ancient town, you can sample a ton of local dishes such as cao lau (rice noodles with pork and veggies), chicken rice, or banh bao (steamed rice dumplings with pork and mushrooms). Soak into the market of the town, you will be excited by a lot of tasty dessert-like banh dap, banh beo, banh bot loc, che xoa xoa, etc. Do not forget to pick up some Vietnam souvenirs for your family member and friends.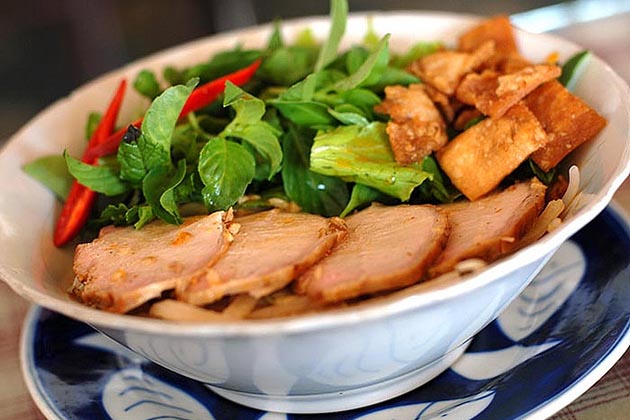 Entertaining Traditional Shows & Games
Attending Hoi An Lantern Festival, you can enjoy many traditional performances as well as take part in many interesting games such as bai choi which is the Vietnamese bingo game which it's a musical bingo played with chess characters on cards. It seems difficult to play without a local-speaking guide, but as a tourist, it's still fun to watch.
Dates of Hoi An Lantern Festival
The Hoi An Lantern Festival takes place on the 14th day of each lunar month.
Useful Tips for Joining in Hoi An Lantern Festival
The Hoi An Lantern festival itself is free to participate. Wander around the town to the riverfront in the evening to explore the colorful Hoi An lantern festival. People often gather around the Japanese Bridge or the bridge that connects An Hoi island to Hoi An ancient city. The ceremonies that take place in the various pagodas are also free to visit. Buy a lantern or take a boat (sampan) along the river if you like.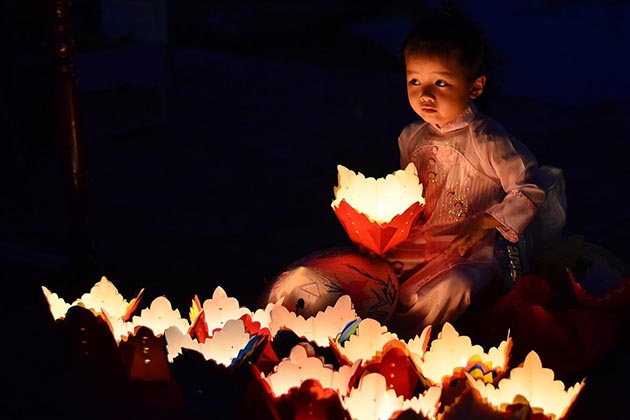 To immerse yourself into the atmosphere, witness the most impressive activities, and see lanterns released on to Hoai River, you should walk around the area between the Japanese Covered Bridge and the Cau An Hoi Bridge.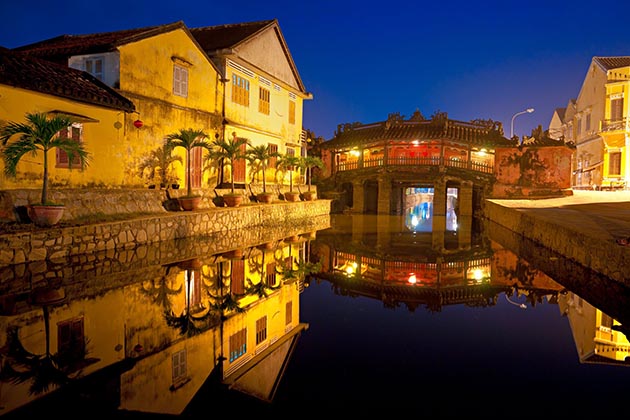 To make sure your camera does not be knocked out of your hand when taking photos near the river, you should use a wrist strap on your camera.
Take your Hoi An tour in February to attend the first full moon of the lunar new year which is the biggest celebration of them all
You should arrive early to get a good spot because the town, especially the area along the river is so crowded on the festival day.
Taking a sampan ride on the river is a good way to watch the festivities away from the masses
You just need to pay around 50 cents if you want to try lowering a lantern onto the river.
You should wear a sturdy and comfortable pair of shoes to walk around the ancient town.
Please feel free to contact us for interesting Hoi An tours as well as wonderful Vietnam vacation packages!