Danang is one of the tourist cities in the world with long attractive coastal beaches and natural beauty. With clean fresh beaches and a variety of activities, the city is welcoming more domestic and international tourists. Here is the list of some of the most famous beaches in Danang that should be highlighted in your Vietnam tour packages in the summer vacation
My Khe Beach – The Most Famous Danang Beaches
Located about 6 kilometers east of Danang and 24 kilometers north of Hoi An, My Khe Beach runs 9 kilometers along the South China Sea with an average width between 40 meters and 70 meters. This huge beach always catches people's attention with soft sand and a slight slope. Behind the beach, there is a green poplar forest, and next to it is the Kinh river flowing to the sea. There is no such thing a big waves or pollution making it a safe place for adults or children. The temperature is around 25 Celsius Degrees almost all around the year but the best time to visit it is between May and August when there is no rain and the weather is pleasant. Tourists can have many activities on the beach such as yacht race, water-skiing, fishing or diving, etc.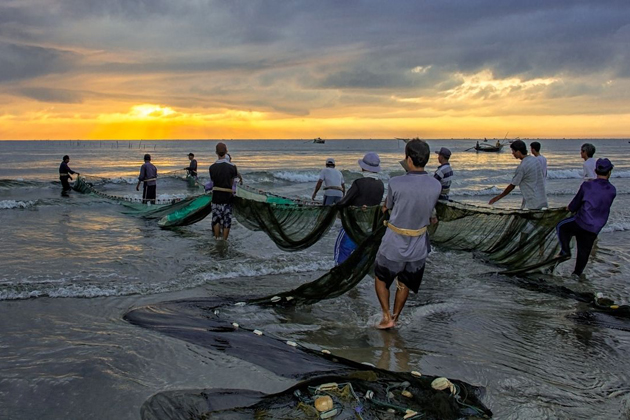 The beach is not only beautiful but also easy to reach by different kinds of transport as it lies right next to the city. It is also home to many hotels, beach houses, and luxurious resorts. There are lots of seafood restaurants or vendors that serve all kinds of food and drinks. You can find marine food such as crabs, shrimps, fish, squid in thousands of food stalls along the beach at affordable prices. My Khe Beach used to be occupied by the American Army before 1975 for recreation and relaxation. Nowadays, it is the busiest beach in Danang which attracts thousands of visitors coming in summer days.
Non Nuoc Beach – The Must-visit Danang Beach
Located in Hoa Hai Ward at the foot of the Marble Mountain (Ngu Hanh Son), Non Nuoc Beach is a pristine beach. It was voted as one of the most stunning beaches in the world by Forbes magazine in 2005. Stretching and connecting to other beaches in Danang, Non Nuoc Beach runs for about 5 kilometers with a green pine tree forest of the Marble Mountain. From the beach, tourists can have a good view of magnificent sunrise and sunset. White soft sand, slight slope, mild waves, and turquoise blue water will definitely bring you a sense of comfort and relaxation. The beach is famous for gracilarias with high value for exporting. Along the beach, there are many high-end hotels and resorts to accommodate domestic and international tourists.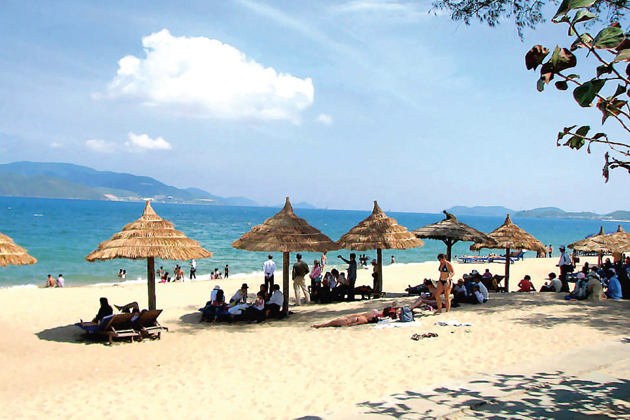 Besides swimming, bathing, and convalescence, you can have other activities such as travel to the Marble Mountains to see some ancient pagodas or stone handicraft villages or boat on Stork Neck River (Co Co River).
The 3 Stunning Danang Beaches
Bac My An Beach
Lies at bac My An Ward, Ngu Hanh Son district, the beach enjoys clear seawater, white sand, and the least temperature difference during the year. With a 4-kilometer coastal line and Son Tra-Hoi An coastline running through, the beach is beloved by many tourists. It also has many hotels and resorts from cheap to expensive prices that fit the various demands of the travelers.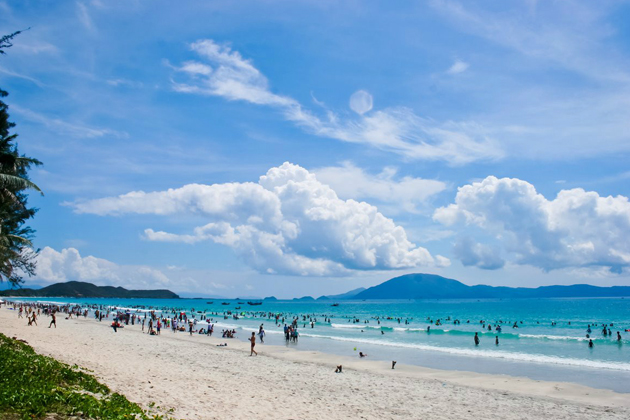 Xuan Thieu Beach
In history, Xuan Thieu Beach is the place where the brigade 9 of the American Army landed in March 1965. Before 1975, the beach was under the control of US Forces, making it the defense system to the north. The beach was once called "the Red Beach" because, at sunset or sunrise, the clear blue water turns into red color reflected by the sunlight. Nowadays, the beach still keeps its pristine beauty and not influenced by people.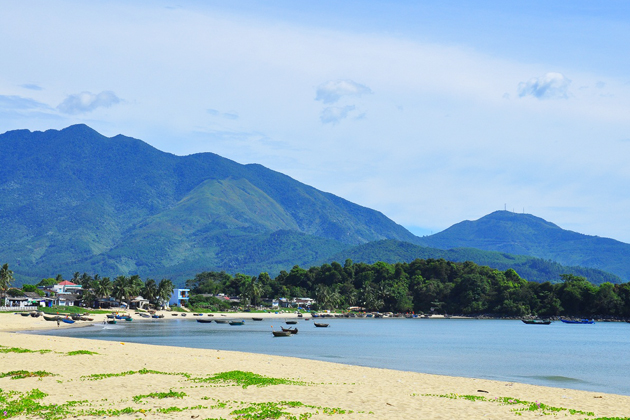 In Xuan Thieu Beach, you can experience some kind of activities such as walking along the beach, enjoying the sea-breeze, and watching Son Tra peninsula and Hai Van Pass. However, you should pay attention when playing sports here because the beach is more sloping than others.
Nam O Beach
Nam O is a residential area of local people that make fish sauce. However, the area is being developed for tourism purposes. In the south of the O district, the beach has a slight slope with turquoise blue water and soft white sand running along the beach. From Nam O, you can easily visit the Son Tra peninsula by car or boat on the west coast or take a look at the Katu ethnic group village in Hoa Vang district.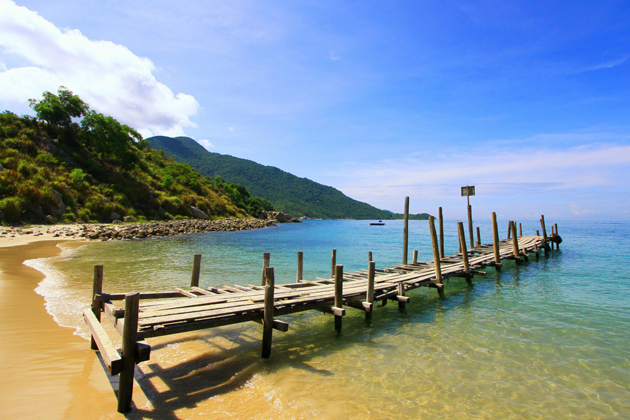 Danang is favored by nature as it possesses so many stunning beaches with pleasant weather. Vietnam beach vacation packages for leisure and relaxation to Danang could not be a better choice for tourists who want to enjoy real life.