If you are in search of marvelous explorations, long-established cultures, breathtaking sceneries, and unforgettable experiences, Vietnam is absolutely a great place for you, especially for backpacking travel. For a long time, the mention of Vietnam has conjured up images of war-torn destinations but now Vietnam is backpacker heaven and backpacking Vietnam is an unmissable part of numerous Southeast Asian adventures. Vietnam has fast become one of Asia's top travel destinations thanks to its carefully established backpacker circuit, friendly locals, and chilled out visa situation,…Backpacking Vietnam offers tourists an incredible opportunity to get off the beaten track with a low budget. Browse our Vietnam backpacking blog to have the best Vietnam vacation ever.
Backpacking Itineraries in Northern Vietnam
Backpacking in Hanoi
The chaotic capital of Vietnam is a great place for your backpacking trip. The French colonial is still visible in its Parisian style architecture which combines with many buildings demonstrating the modern side of a newly developing country. The Red River dominates the immediate landscape, offering some spectacular views along the way. The Hoan Kiem lake is also a key landmark in the city and is surrounded by fascinating eateries and grand hotels. The main attraction, nevertheless, remains the city's Old Quarter, which filled with traditional Vietnamese architecture, lots to see and do, and hundreds of shops and restaurants.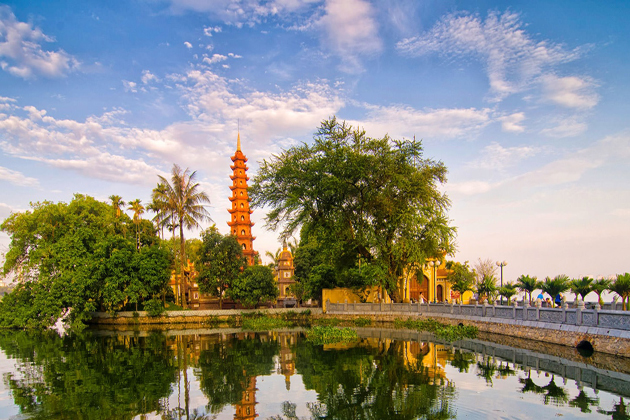 Upon landing in Hanoi, what will scare you most is perhaps the overwhelming amount of motorbikes on the streets, and you will immediately feel like a five-year-old again, hoping an adult will hold your hand and take you to cross the street. But don't worry, you get used to it.
Backpacking in Sapa
Sapa is one of the premier trekking bases in Vietnam and you can not leave the country without at least a day of hiking through the rice terraces, lush valleys, and endless karst peaks of the region. The tourist site of Heavens Gate, Mount Fansipan (the highest peak of Indochina), and Muong Hoa valley should be included in your trip. Especially for backpackers, instead of booking a boring hotel, strip back the comfort and spend the night in a village homestay with a tribal family to truly experience the real Sapa. Observe what their day-to-day life is like up in the north and immerse yourself in stunning landscapes.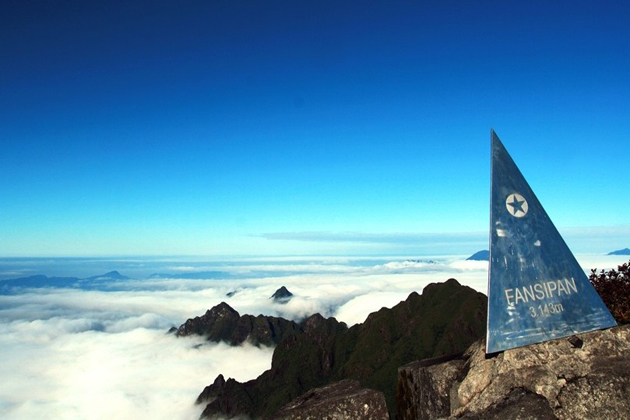 Backpacking in Halong Bay
Halong Bay crowned one of the new seven natural wonders of the world, which is an unmissable stop whilst backpacking Vietnam. The site is considered as the epitome of the Vietnamese coastline, with its thousands of limestone karst peaks jutting out of its emerald waters and the hundreds of inhabited islands topped with dense jungle, scattered around the bay. Indochina Tours recommends you to take a boat trip to get around this UNESCO Heritage protected site. Stopover Cat Ba Island, check out Cat Ba National Park, explore Dau Go Cave, and don't miss to go kayaking!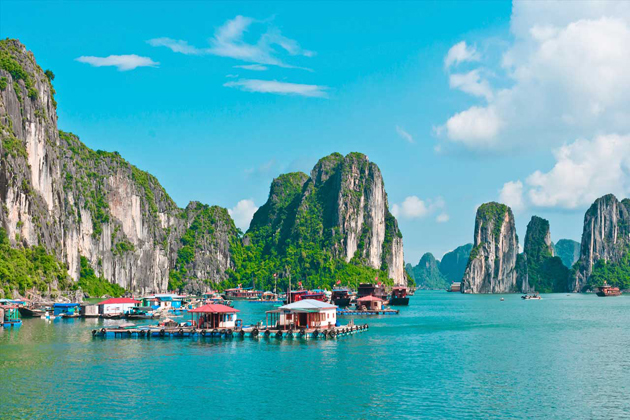 Backpacking in Ninh Binh
Considered as the "Halong Bay on land", Ninh Binh is another amazing destination to behold Vietnam's wonderfully lush nature. Famed for its wonderful landscapes and breathtaking scenery, Ninh Binh is one of the top destinations backpackers should add to their list if you love getting out into nature. From ancient temples to hidden caves and verdant rice paddies, this province in northern Vietnam has a bit of everything. Indochina Tours introduces you to four areas of interest here: Tam Coc, Trang An Grottoes, Hoa Lu Ancient Capital, Bai Dinh Pagoda, and Cuc Phuong National Park, the last of which is awesome for camping. Backpackers can visit Ninh Binh at any time of year. From November to April, you can enjoy rather cool, dry water. From May to October, the weather is hotter, more humid, you should consider and well prepared if you don't want to get caught in the rain. In September, Ninh Binh has higher chances of getting hit by a typhoon, thus, check weather forecasts carefully if you plan to travel there at this time.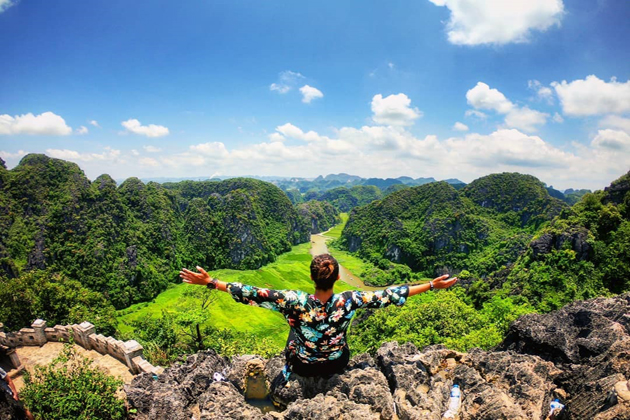 Backpacking Itineraries in Central Vietnam
Backpacking in Phong Nha – Ke Bang
In Phong Nha, as usual, there is spectacular scenery above ground, but what even more jaw-dropping here is what is found underground. Phong Nha is home to some of the world's most spectacular caves, stunning karst mountain landscapes, dense forest, and friendly picturesque villages. If your heart is set on exploring the world's largest cave, you will need to be ready to path with some serious cash and invest time and physical effort.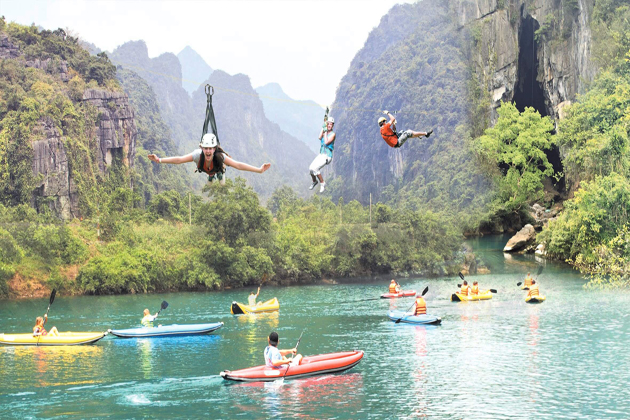 You probably won't be exploring that anytime soon as it costs a staggering $3,000 for an excursion here by Oxalis which is the only exclusive operator to Son  Doong cave. Plus, not to mention, a limited number of spaces are offered each year. However, don't let this dishearten you because there has a handful of other caves that are more easily explored, including Hang En Cave – the third largest cave in the world, or Thien Duong Cave – regarded as one of the most beautiful in the world. Phong Nha Cave and Dark Cave are also popular with tourists.
Backpacking in Hue
One of Vietnam's most royal cities, Hue is littered with impressive historic sights, delighting the inner nerd in tourists all!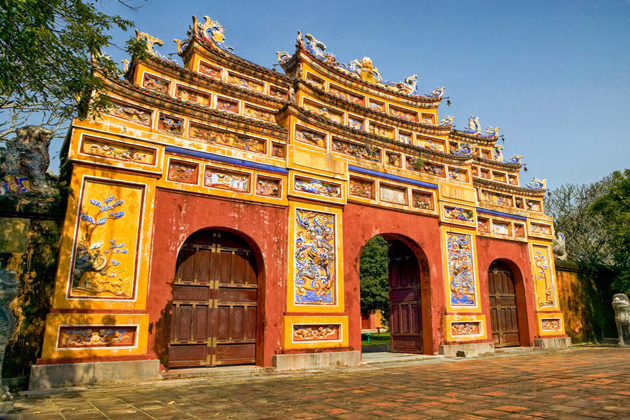 Soak up the impressive Citadel on the other side of the Perfume River. This impressive piece of history is made up of four separate citadel's and will take a full day to discover, you can hire a bike to get around! Soak up the beautiful Thien Mu Pagoda, one of the most beautiful and ancient architectural structures for worship in Hue. Standing at 21 meters high and decorated with mind-blowing architecture, Thien Mu Pagoda is a pretty spectacular eyeful.
Backpacking in Hoi An
This destination should be a mix between Da Nang and Hoi An, but you should stay and spend most of your time discovering the latter as it is not an ordinary coastal city like Da Nang. There are numerous places to explore in Hoi An – from bronze casting, pottery, coconut and fishing villages in the outskirts of the city and An Bang/Cua Dai beach on the opposite coast to Tra Que vegetable village, the first organic vegetable village in Vietnam, and obviously, the enchanting UNESCO World Heritage protected Ancient Town. Marvel at a beautiful little town with cobbled streets and lots of great places to eat tasty Vietnamese cuisine. Walking around the ancient town or trolling along the river are must-do activities. You also can get shoes or clothes made, shops here can design and produce some amazing items at low prices and remember to barter sown prices or shop around for the best deals.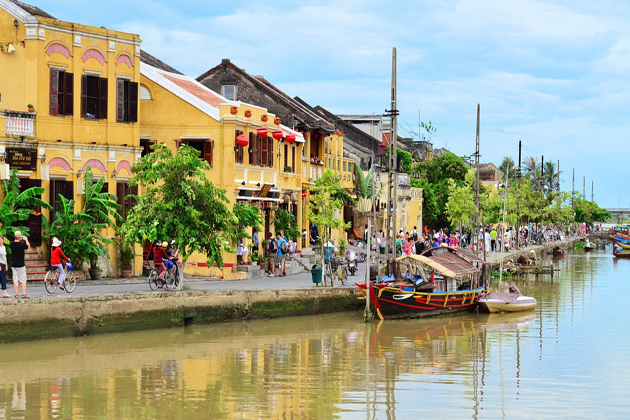 Backpacking in Nha Trang
Indochina Tours recommends you arrive in the early morning at the beautiful Nha Trang beach. You will have time to explore the city, from indulging in the local hot mud springs, taking a cycle tour around the city, or escaping to Vin Pearl island to relax, get a bit wild, and have some fun on the water. This site has a popular water sports area with the likes of windsurfing, paragliding, and jet skiing on offer. You can take part in some hiking, shopping, and partying here and join in lots of beach activities. This is also a great place to learn scuba dive in Vietnam.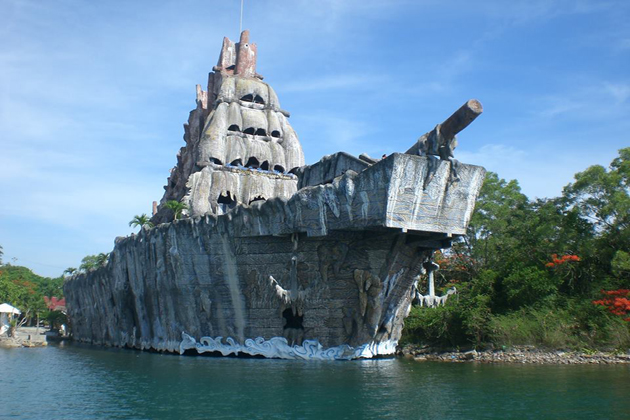 Backpacking in Dalat
Dalat, which is mostly referred to as "a little Paris", is the capital of Lam Dong Province Southern Vietnam. Dalat is centered around a lake and golf course but also surrounded by lakes, waterfalls, hills, and pine forests. Although there is not a whole lot to do in Dalat, the ride itself is very scenic. If you have limited riding experience, Indochina Tours suggests you hire a driver and just go on the back of the bike. Most backpackers do this rather than riding themselves. The best things to do in Dalat is to rent a bike and explore the numerous waterfalls there. Some popular activities include canyoning, or rappelling up a waterfall, and then jumping into it.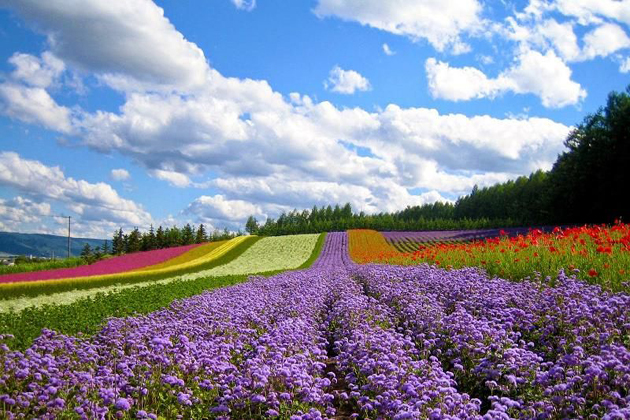 Backpacking Itineraries in Southern Vietnam
Backpacking in Ho Chi Minh City   
The unmissable point for most backpackers traveling Vietnam, Ho Chi Minh City is a crazy bustling city. Many of the must-see sights around Ho Chi Minh are related to the terrors of the Vietnam War, such as Ben Thanh Market, the War Remnants Museum, and China Town. There, you will be able to read more about this brutal conflict that ravages this country and there are lots of tanks, helicopters, and war memorabilia at the museum. Take a trip out of the city and explore the incredible network of Cu Chi Tunnels. Here, you can go underground and see how people used to live, the tunnels are tiny, so if you are claustrophobic it might not be a good idea to enter. You can also try an AK-47 rifle here in a safe shooting range.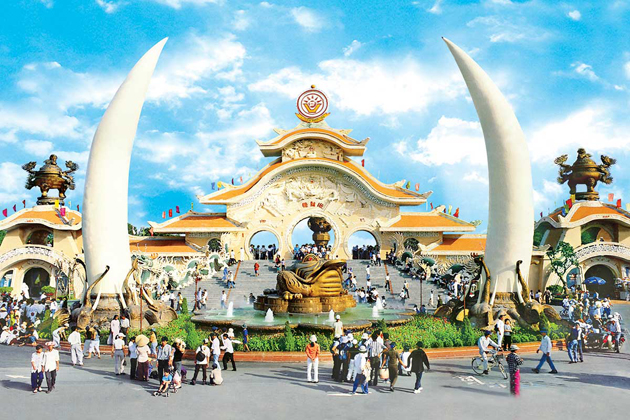 Backpacking in Mekong Delta
Mekong Delta is often named the 'Rice Bowl' of Vietnam. This maze of rivers, swamps, and islands are home to tiny villages floating on the bank of the Delta. You will have a chance to observe lots of rural villages, fishermen, floating villages, and relaxed lifestyles. If you have a day to explore the Mekong, consider renting a vintage Vespa scooter and checking out the Delta countryside and local culture.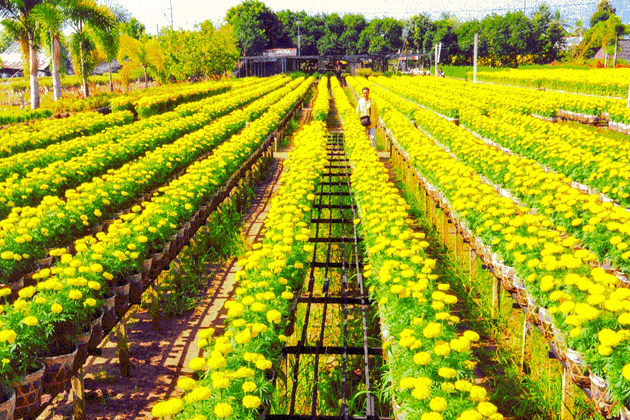 You will find a refreshing change from the busy streets of the bustling Ho Chi Minh City to the quiet and noise of nature on the river. Trips to Mekong Delta can be as quick as half a day of a couple of days, depending on budget. Indochina Tours recommends you to spend at least a day discovering the spectacular Mekong Delta. The best accommodation to stay when backpacking the Mekong Delta in Can Tho just south of Ho Chi Minh City.