Speaking of gongs culture, coffee, pepper or elephants, everyone will think of Dak Lak, a province of Central Highlands of Vietnam. If you have spent almost your Vietnam vacation with beautiful beaches, mountains or scattered tourist attractions, you should take time to have a change of scenery with this marvelous land which promises to bring you wonderful experiences as well as unforgettable memories.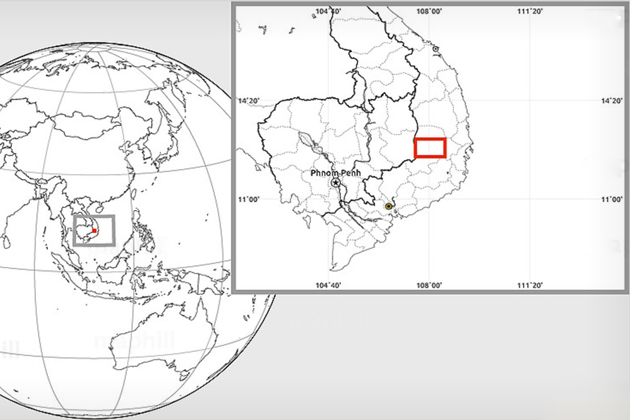 Dak Lak Attractions
Dak Lak Coffee: Trung Nguyen Coffee Village
Trung Nguyen Coffee is a well-known trademark not only in Vietnam but also abroad. What is more wonderful is to come to the land of the famous coffee brand to enjoy the original coffee or buy coffee as gifts for relatives and friends. In addition, the architecture of this village is also very interesting with the small landscapes are designed quite majestic such as large waterfalls, bridges, streams, ponds, and stilts.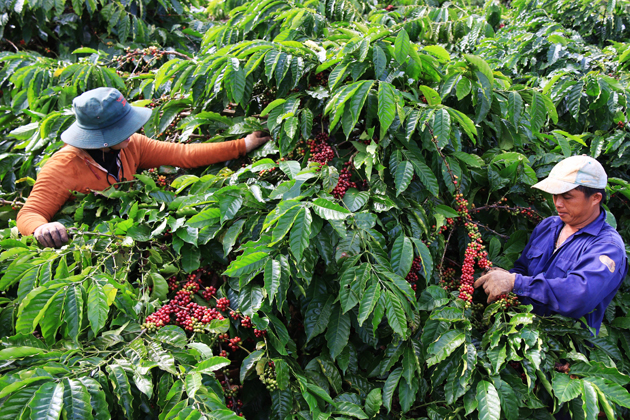 Buon Ma Thuot City – The Capital of Dak Lak Province
Dray Nur & Dray Sap Waterfalls
These waterfalls belong to the Serepok River, Dray Sap waterfall is the Husband waterfall, Dray Nur waterfall is the Wife waterfall, which are the familiar names called by the locals. Hidden in two majestic waterfalls is a legend of the mountains. Dray Sap and Dray Nur can go through each other and this intersection is also a great tourist destination for visitors.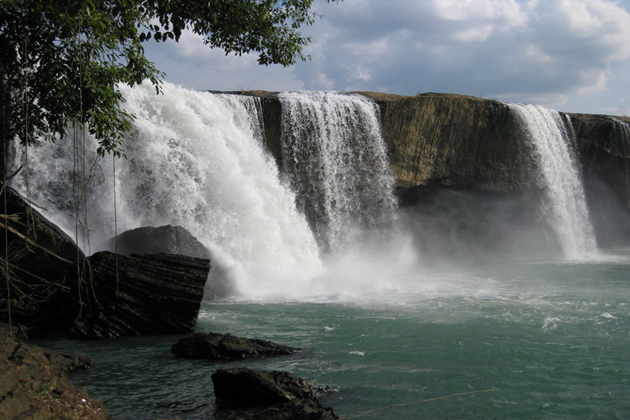 Yok Don National Park
Yok Don National Park is the largest national park in Vietnam because it is located in three districts including Buon Don district, Ea Sup district (Dak Lak province) and Cu Jut district (Dak Nong province). With relatively flat terrain, Yok Don owns two small mountains in the south of the Serepok River. The forests of Yok Don National Park are mainly natural forests. Most of the forest is Dipterocarpaceae and this is also the only national park in Vietnam to preserve this special forest.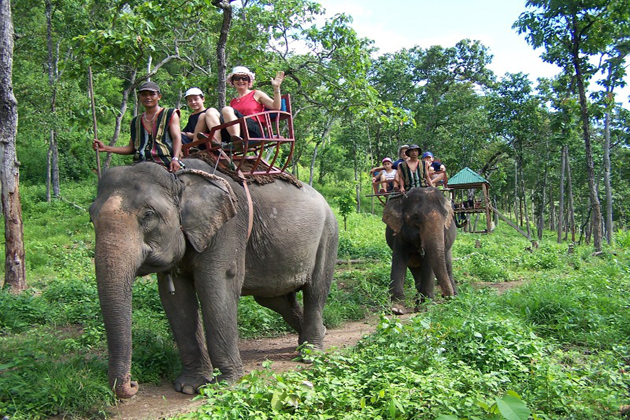 Coming to Yok Don, you will have the opportunity to experience exciting ecotourism such as elephant trekking, trekking in the forest or cycling through the primeval forest. In addition, dug-out canoeing on the Seperok is also a very romantic experience that only Tay Nguyen can bring you.
Khai Doan Pagoda
Khai Doan Pagoda is the largest pagoda in Buon Ma Thuot City and Dak Lak Province. The pagoda was built in the Tay Nguyen in 1951 with the name grafted from King Khai Dinh and Empress Dowager Doan Huy. After the restoration and addition of new buildings, the pagoda becomes a famous spiritual tourist destination.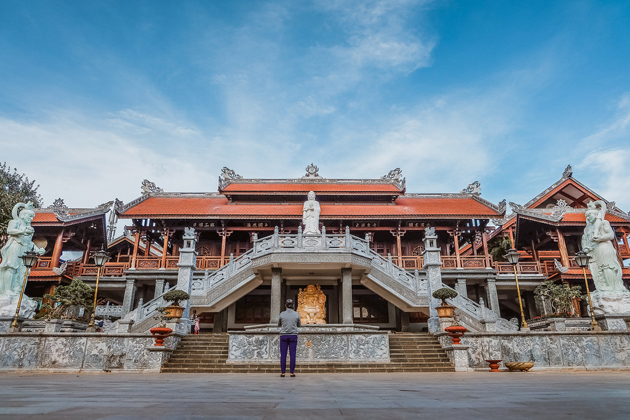 Lak Lake & Bao Dai Villa
Lak Lake is the second largest freshwater lake in Vietnam with a width of 5 km. Interestingly, this lake is now accessible to Sea Lake in Pleiku. You will have some interesting experiences in Lak Lake, such as sailing on the lake, wandering around the village, looking at the scene of the laborers here or passing by the market to try snacks.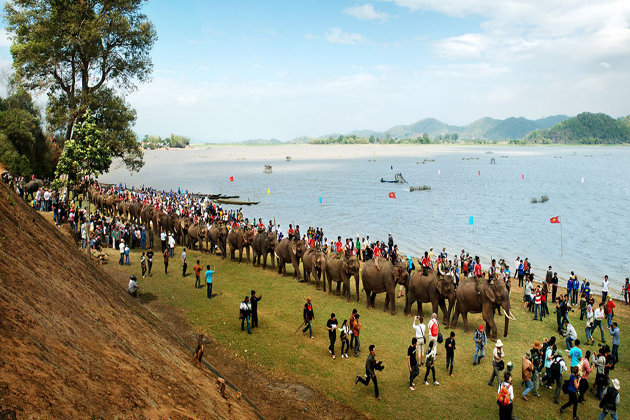 In addition, close to this area is Bao Dai villa, which is located right on the hill. This is the best viewpoint to Lak Lake. The romance site is the way to the villa covered with moss and the pure white frangipani. You can also enjoy a cup of coffee on the grounds of the villa.
Museum of Ethnic Groups in Dak Lak
Dak Lak Museum is an impressive structure with a combination of a communal house, a longhouse of the E De and the house with no upstairs of the M'Nong. The museum is located in the grounds of old Bao Dai Palace and the outside looks very grandiose and unique.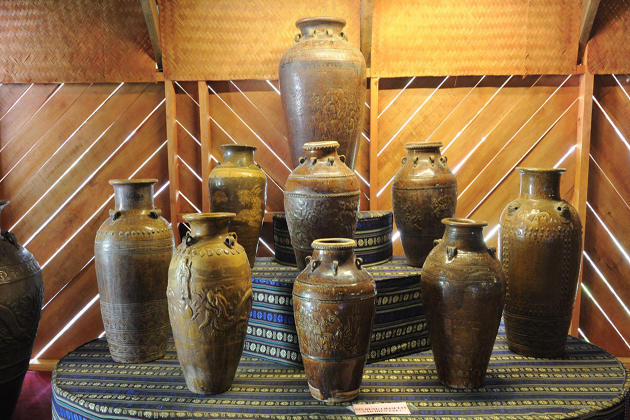 This museum is a place to display many artifacts of the Central Highlands of Vietnam, where it is used in four languages: Vietnamese, English, French and Ede to display and explain the objects. Visitors will admire the creative architecture and rich artifacts to have more opportunities to understand the life and culture of the ethnic minorities in the Central Highlands of Vietnam.
Don Village (Buon Don)
Buon Don has been mentioned many in the songs for Vietnamese children such as "The little elephant in Don village". However, few people know that this is the place where the Ede, M'Nong, Gia Rai, Laos, Thai people live together. To Daklak, you cannot miss Buon Don. The most interesting thing to do that everyone expected to come to Buon Don is riding elephants, you will only spend 300,000 VND to ride a cute elephant in 30 minutes with 3 people, an elephant can take 3-4 people around the village. The pleasure of riding this elephant is probably when the elephants cross the Serepok River.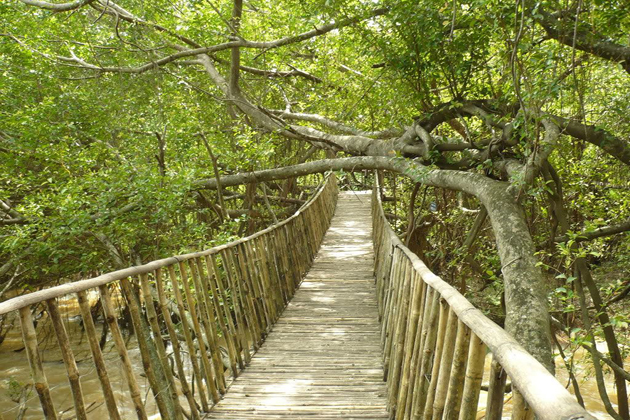 A popular destination in Buon Don is the home of the legendary Amakong, an elephant hunter. In addition, passing through the longest suspension bridge in Vietnam is also interesting or sightseeing hundreds of meters longhouses of people here, visiting the elephant king grave certainly bring you a new feeling.
Dak Lak Must-Try Specialties
Mink Coffee
It is the most valuable specialty in Dak Lak, considered the legendary Dak Lak coffee as well as one of the most expensive drinks in the world. The value of mink coffee is made up of three basic elements: the culture of the place where they are produced, rareness, and process. Coffee berries are carefully selected as the food of the minks. Their feces after eating coffee will be processed to be the wonderful mink coffee. The annual average productivity of mink coffee is only about one ton. You can taste this type of coffee at the Trung Nguyen coffee village.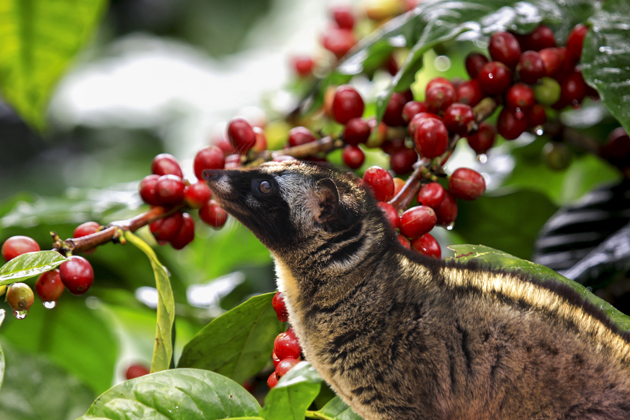 Red noodles
The dish is named red noodles by the red color of the broth. With the combination of ingredients such as crab-roe, quail eggs, vegetables mixed together, red noodles will really conquer all fellow dinners. You can find red noodles at the pavement corners of Le Duan Street, Phan Dinh Giot Street,…
Venison
This type of meat has long been a specialty food and also almost exclusively in Dak Lak. Venison is said to be low in fat, soft meat, tasty than calves are served in most restaurants in the mountains of the Central Highlands. Venison is cooked into a lot of delicious food like roasted venison, vinegar venison, fried venison, dried venison,…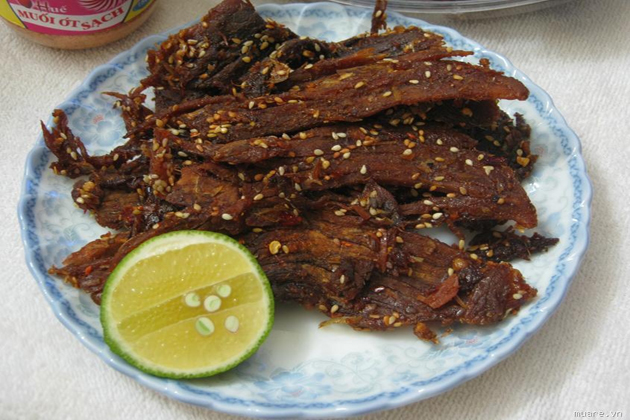 Hemibagrus Soup
This soup is a very famous fish in Dak Lak in particular and the Central Highlands in general. Hemibagrus soup is a delicious sour dish that has a good cooling effect on hot summer days. A restaurant which is famous for this hemibagrus soup is DakMe restaurant located at no. 143 Ngo Quyen Street.
Dak Lak Travel Guides
Best Time to Visit Dak Lak
Dak Lak weather is characterized by two distinct seasons: the long rainy season (from May to October) and dry season (from November to April). The ideal time to visit this place is from December to March. These months are the time for wild Mexican sunflowers, coffee flowers to blossom all over hills and mountains of Dak Lak, and also the time of many large festivals.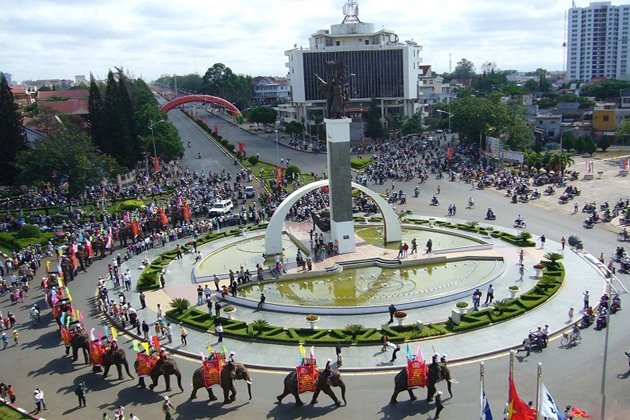 How to Get to Dak Lak
By Plane
Dak Lak has the domestic Buon Me Thuot Airport so travel by plane is the fastest and most convenient way to reach this land. Currently, there are 3 airline operators to Dak Lak including Vietnam Airlines, Vietjet Air, and Jetstar Pacific. You can check further information on their official websites.
By Coach
There are direct coaches to Buon Ma Thuot City departing from three major cities in Vietnam:
From Ho Chi Minh City to Dak Lak, there are coaches with the ticket price ranging from 200,000 – 300,000 VND and a travel time of 7 hours.
From Hanoi to Dak Lak, there are coaches with ticket prices ranging from 600,000 – 700,000 VND and a travel time of more than one day. However, a long time travel will make you extremely tired.
From Danang to Dak Lak, there are coach trips within 12 hours with an average ticket price of 250,000 VND.