A number of the larger cities have western-style medical facilities with international and local staff. Some other hospitals in major Vietnamese cities have "Benh Vien" – wards which are equipped with reasonably up-to-date medical technology and physicians who are both knowledgeable and skilled. Many of these wards will provide medical services to foreigners and have English-speaking doctors and nurses. There are also some foreign-operated medical providers who cater to expatriates and visitors.
Most hospitals in Vietnam will require either a deposit or payment upfront. Those in major cities may accept credit cards, but others may insist on cash. They will not all recognize foreign medical insurance. It is advisable to check your own travel insurance carefully before you leave to confirm what you may be able to claim on your return.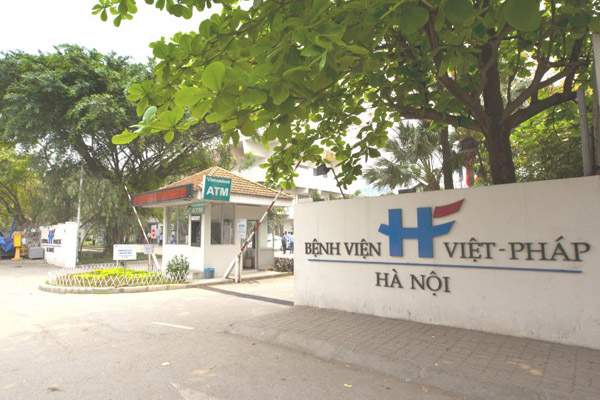 Ambulances are not equipped with sophisticated technology, and seriously ill visitors are recommended to take a taxi to the nearest facility rather than wait for an ambulance. Facilities in rural areas may be limited.
After the country became reunited in 1975 the Vietnamese government put the emphasis on medical work on rural health services, disease prevention, and health care and giving a boost to traditional Vietnamese medicine. However between 1976 until 1986 It was a very difficult time for the medication situations in Vietnam. As the government by that time applied the Central economy which is very much similar to Russia. It led to lacking food as well as medication throughout the whole country. In the early 1990s after opening the door Vietnam government made a great effort to devote to setting up medical and public health institutions. A nationwide public health network has now been basically improved and an adequate contingent of medical personnel has been established. Vietnam's medical education system is complete, and a large group of medical experts has been trained.
Medication now is supplied free for ethnic minority people in the mountain region. But normally those are the basic ones. The complicated treat always needs to be in the main town or major cities like Hanoi or Ho Chi Minh City…
The student from medication universities or colleagues is encouraged to go to the remote area to serve. If they agreed to do so. And they do not have to pay the education fee when studying. However, most of the graduated doctor do not want to dedicate the job in the rural area. It leads to an imbalance in the number of doctors in rural and urban areas.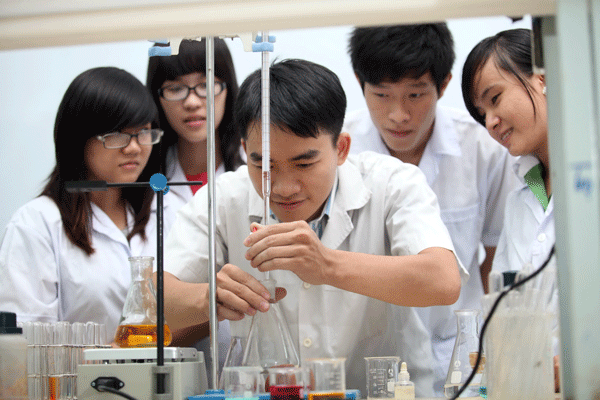 The technical level of public health has improved greatly, and the management and supervision of medical workers have been strengthened. An urban and rural medical insurance system combining state planning and fee-paying has been established. Traditional Vietnamese medicine and Western medicine have been promoted simultaneously. The incidence of many epidemic diseases has dropped considerably, and some endemic diseases are now under control. Rural health work has been improved, greatly contributing to the overall health of the population. The average life expectancy of Vietnamese people, the death rate of infants, and childbirth death rates have almost reached the levels of developed countries.
Vietnam Travel Health Advice
Foreign visitors should check at home what vaccinations are required or recommended. Your doctor may also be able to provide you with up-to-date information on the status of disease outbreaks in Vietnam. Most national governments also run travel advisory websites through their State or Foreign Affairs Departments.
Water is easily available in Vietnam, but drink bottled, not tap water wherever you go, including in hotels or on the train. Drinking water is available at restaurants and hotels. Bottled water can be bought anywhere at the station stalls and supermarkets.
In case of an accident, most major cities will have a hospital with an accident and emergency ward, however, in more rural districts the nearest hospital may be a distance away so your best bet would be to call an ambulance. Outside of hours try a local hospital or in emergencies. Dial 115 for an ambulance which is a free call from any telephone.
Clinics equipped with simple and general medical facilities are available in star-rated hotels, star-rated cruise ships, and most scenic spots in the city. For unexpected injuries or minor ailments, you can get first aid there.
Vaccinations & Medical Suggestions in Vietnam
While traveling with Viet Vision Travel, we take every precaution to provide a safe and healthy environment for you. We choose restaurants and hotels in Vietnam that are clean, safe, and we always keep your needs and interests in mind. However, here are some precautions for you to take into consideration for your tours to Vietnam.