Enjoy a splendor Vietnam through a visit to natural and architectural sites, have opportunities to admire the daily life of the local people, gain insight into Vietnamese life in both spiritual and normal are the things that you can get when joining a Vietnam tour. In addition, the fascinating history and mysterious legends of the landscapes in the capital Hanoi will create an impressive moment in your life at one time leaving your footprints in the capital land.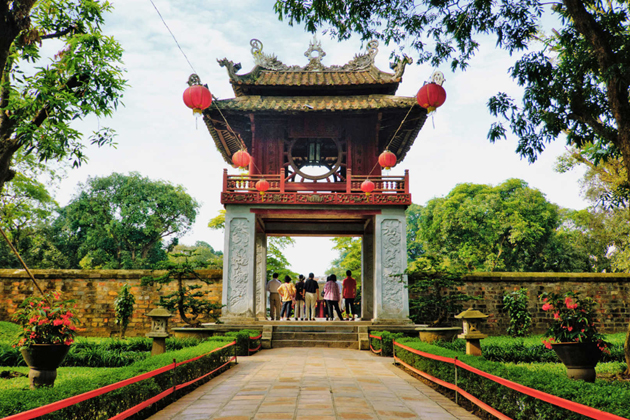 Flight route
From the UK to Vietnam, visitors can get a direct flight to Vietnam by Vietnam Airlines from Gatwick in London to Hanoi or Ho Chi Minh City. The distance between Vietnam and UK is about 9222.5 km and it takes about 12 hours for a flight. If else, visitors have to take a flight that lasts longer because you have to take a transit from another place to get a flight to Vietnam such as Bangkok, Singapore, or Hong Kong.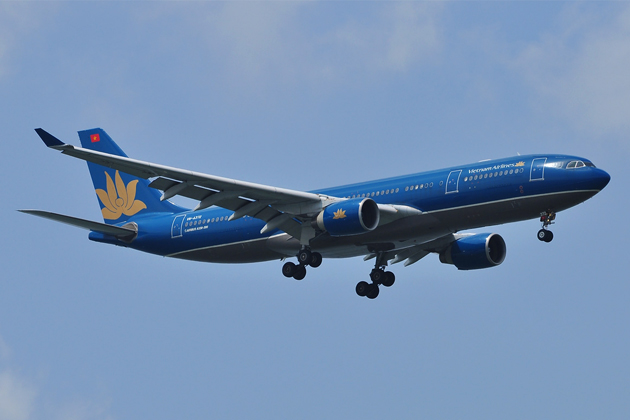 Visa
Until 30 June 2017, citizens of the United Kingdom traveling to Vietnam can enter Vietnam for up to a maximum of 15 days without a visa.
If visitors want to stay Vietnam for longer, you are required a visa. To get a visa, you can go to Vietnam Embassy to get a visa or you can get a visa stamp at Vietnam international airports (Hanoi/ Da Nang/ Nha Trang/ Ho Chi Minh City) through Vietnam Visa On Arrival system by following some simple steps. First, visit online website www.vietnamvisa.govt.vn and submit an application form in order to get an Approval Letter, then, get a visa stamp at Vietnam airport.
Notice that your passport validity is at least 6 months from the arrival date and the passport must have a blank page for visa stamp. Vietnam Visa on Arrival is used only for visitors who traveling by air.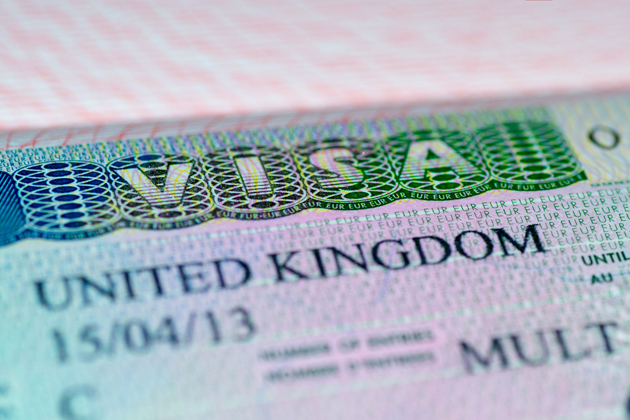 Travel tips
1. Be prepared for the weather
Tropical monsoon climate affects the weather in different regions of Vietnam. It is necessary to know about the weather in each place so that you can prepare well for your vacation. The degree of humidity in Vietnam is quite high, therefore, you can easily be sweaty. It is a great choice for you to bring light clothing. In the winter, the temperature is not too low for westerners, hardly under 00C, as a result, you should not bring too much thick clothes. It will make your luggage too heavy.
2. Ensure food safety
Vietnamese food is really delicious and diversified from the north to the south, all features create the uniqueness for Vietnamese cuisine. The most famous dishes that you should try are Pho (rice noodles soup), spring rolls, seafood in the coastal areas and various other dishes. However, if you don't get used to with the local food, try to avoid raw meat and raw vegetables.
3. Cultural behavior
You mustn't take photographs near the military places. Moreover, when traveling to religious places such as temples or pagodas, you should respect the local customs and wear appropriate clothes. One important note is that do not point the image of Buddha or any sacred objects with the feet because it is considered not respectful.
4. Learn how to bargain
Bargaining of products is a part of Vietnamese culture, therefore, when you buy something, consider carefully and ask the price if you want to check the price and bargain if necessary with a smile and appropriate manners. Remember to bring the local money (VND) in order to avoid the wrong exchange rate.
5. Travel with VND and Dollars
In the big cities and tourist areas, you can use dollars to buy local products, however, it is quite difficult to some extent, you can get lower exchange rates with the vendors or you have to find a suitable place to exchange your money which wastes your time. As a result, it is a good idea to bring some local money as well as dollars so that you can use in any case.
6. Travel with some medicine
A preparation for your health is always a great option. You should have some medical assistance during your trip so that you can ensure your health in case of emergency. Sometimes, you cannot find the drugs that you need in Vietnam because of the difference in terms of body characteristics or you can buy some fake products if you do not pay attention.
7. Learn how to cross the road
The traffic in the big cities like Hanoi and Ho Chi Minh City is always a problem for many tourists because the traffic on the road is always busy, especially in the rush hour. In the first time experience, you can be shocked by the number of motorbikes in Vietnam that you cannot image. Therefore, know the way to across the street is important to ensure your trip was safe.
8. Interact with the local people
A lot of tourists will think that it is a tourist trap if they talk with the local people. However, find the way to communicate with Vietnamese people is not difficult. Apart from the people on the roadside without doing something like begging the customer to buy their products, there are many other people who are friendly and open to the tourists. You can experience one time staying in a homestay, eating and talking with the owners of the house which will be a memorable moment in the mind of tourists.