Whether tourists have visited Vietnam or not, traveling from Canada to Vietnam is really worth for visitors having a chance to get memorable sightseeing of the epic Vietnam beauty and be immersed in the diversity of culture and lifestyle of the capital land with thousands of years, Hanoi. It is necessary to get a look at following Vietnam travel tips to make your trip perfect!
Flight Route from Canada to Vietnam
Visitors can get a flight to travel to Vietnam through a wide range of airline brand names such as Vietnam Airlines, Qatar Airways. Emirates, Air Canada, United, Lufthansa, Air France, and so on. The airlines also opened many flights to Vietnam in many different international airports in many big cities like Ottawa, Edmonton, Halifax, Toronto Pearson, Vancouver, and Calgary.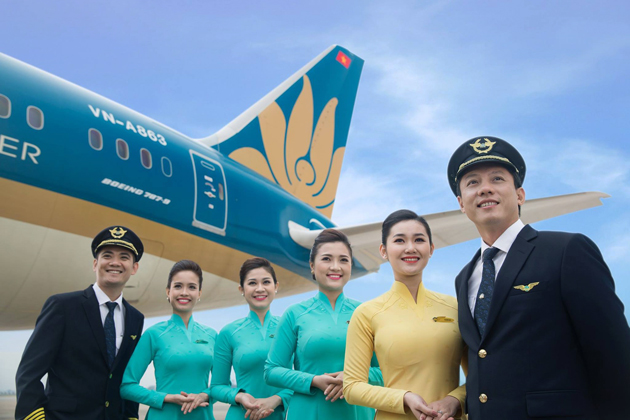 The distance between Vietnam and Canada is about 11, 565km. Moreover, although there are many flight routes between Vietnam and Canada, there are currently no direct flights to Canada. Usually, you must transfer or transit at least one location between Vietnam and Canada. As a result, the time to fly from Canada to Vietnam is quite long, about 20-37 hours.
Visa to Vietnam
Citizens of Canada must have Visa to enter Vietnam. Tourists can take a visa at Vietnam Embassy in Canada, however, there is another way that makes visitors easier to get into Vietnam, they will get Vietnam Visa on Arrival by following the simple steps including summiting an application form on the online website www.vietnamvisa.govt.vn and get the visa stamp at Vietnam international airports in Hanoi, Da Nang, Ho Chi Minh or Nha Trang.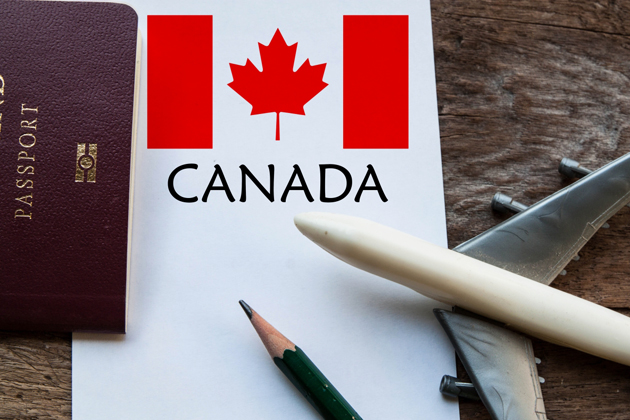 On the other hand, before applying for a Vietnam visa, Canadians need to make sure that their passport is valid at least 6 months. Moreover, the choice of visa on arrival is only used for visitors traveling by air to Vietnam.
Vietnam Travel Tips for Travelers from Canada
Get preparation for the Weather
Knowing about the weather when taking a trip to a country is very important. While Canada is well known for some of the most extreme and harsh weather in the world, Vietnam is not a place that has such strict weather, however, it is quite wrong to think that anywhere close to the equator has the warm and pleasant weather all year round. In different regions of Vietnam, the rainfall happens at different times, nevertheless, being wet does not mean being cold. You can be shocked by the weather here because of the high humidity that makes you sweaty. It is always a good choice to bring a raincoat and light clothing rather than thick clothes.
Try Street Foods in Vietnam
Trying local food is an interesting experience for every tourist. Although you can try Vietnamese in some restaurants in Canada, the taste will totally different from the actual food you taste in Vietnam. Top street food in Vietnam, especially street food in Hanoi such as Pho, Banh Mi, Bun cha will make you unforgettable because of the impressive and delicious taste. Trying Vietnamese cuisine is one way to discover the real-life of Vietnamese people.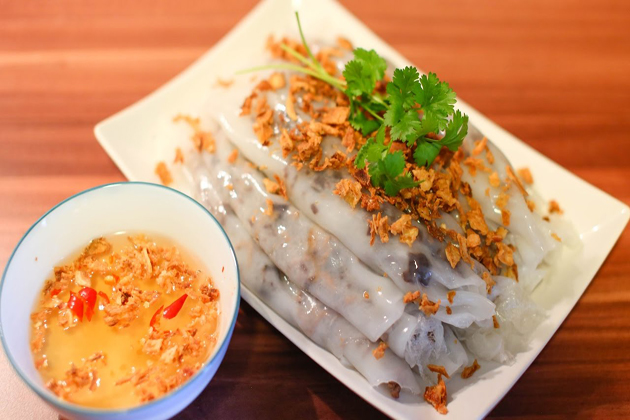 Travel with VND & USD
The official Vietnam money is Vietnam dong (VND), it is a good idea for you to bring some local money as long as the US or Canadian dollars when you travel outside or in the big cities and tourist areas. Moreover, you should know the exchange rate between dollars and the local money to make sure that you are treated fairly.
Consider Bargaining when Shopping in Vietnam
If you want to buy something for you or your family and friends and the price is not ok with you, you can bargain because the foreign tourists are often charged at a higher price than the local people. Consider anything that you wonder before buying something that will make your trips more meaningful and interesting.
Communicate with Local People
Some tourists may think that it will be a tourist trap if they interact with the local people. Nonetheless, you will get the best experience from the country you travel as you get in contact with locals. They will give you the things that you have never known before without cheating or something like that such as the local food or doing farming activities and so on.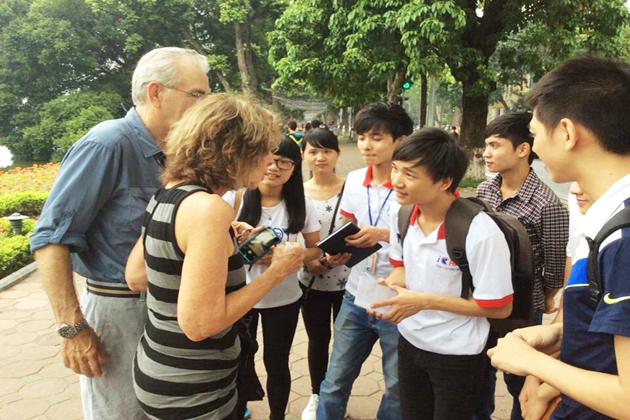 Bring some Medicines
Not all tourists will become sick when visiting another country. However, in cases of you get ill, you can save your time as traveling to another country because the medicine used for Asian people may be different from Western people and in order to avoid buying fake products.
Prepare to Join the Traffic in Vietnam
In Vietnam, especially in the big cities like Hanoi or Ho Chi Minh City, you can be amazed by the number of motorbikes, the traffic on the road never ends. Crossing a road in a big city may become a real problem for visitors the first time.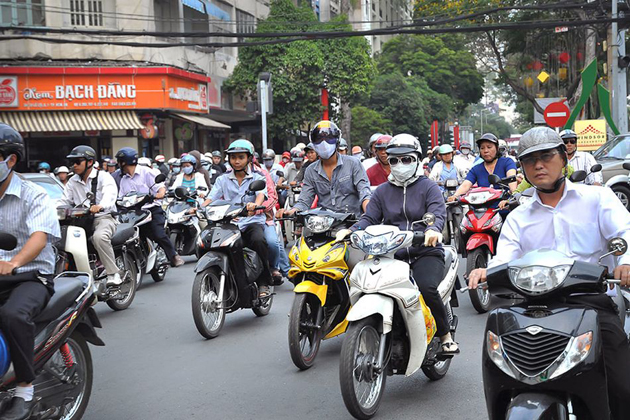 Know some Cultural Behaviors
When you visit sacred places such as pagodas, temples, or museums, you should wear modestly and appropriately to show respect for the people in these places and the local people as well. In addition, you should ask permission if you want to take photos, particularly minority areas.