Vietnam Vaccinations during your trip?
You have booked a flight ticket to Vietnam, look back in your suitcase and have no idea what to prepare for a perfect vacation? You may leave home some piece of cloth but there is one thing for sure of almost important you must have in your travel checklist – vaccinations.
First of all, we provide you some information that may be helpful for your personal health care when you visit Vietnam.
Also see Myanmar vaccinations!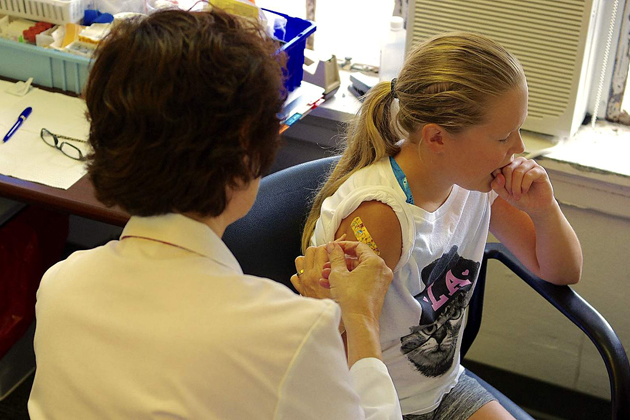 What is the weather in Vietnam?
Weather in Vietnam varies in season and region. In the north and middle of the country, there are four seasons: winter from December to February when temperature may drop to 5-6°C and even below zero in highlands or mountainous sites. It's very wet and humid in the winter time. Summer begins from May to August and the temperatures may reach 40°C. Spring and Autumn are not easy to recognize but the weather are a bit comfortable than the others. Southern Vietnam , Ho Chi Minh city for instance, has a dry season from November to April and a wet season from May to October. Due to the severe weather condition, travelers may get chronic respiratory diseases and bronchial asthma especially when they take a long journey in Vietnam.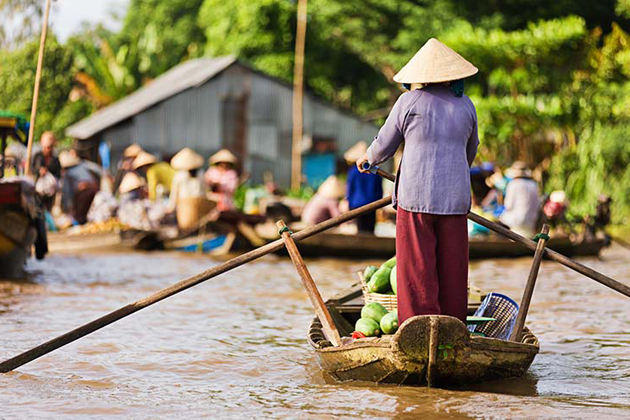 Is it safe to eat Vietnamese street food?
One of the big concern for travelers when they visit Vietnam for the first time is food safety. There is no guarantee for any kind of specific food in the streets but one thing is always true is that all things you eat should be cooked well. Since the hygienic issues are not taken seriously as vital, you should look at some aspects to decide whether you should eat or not. For example, the more people eat, the more fresh the food will be. You also can see how to make a dish and decide whether it's worth to try it. If you need a recommendation, banh mi Vietnam which is told to be the best sandwich by BBC should be in the first place for its safety.
Is health care system good enough?
Although Vietnam has made great effort in improving medical condition, good quality health care is only provided in the big cities such as Saigon, Hanoi. Sufficient medical care is often not available in rural areas, small towns and villages. Local health center has not met modern requirements yet.
Now it's high time to take a look at vaccines for the most common diseases in Vietnam.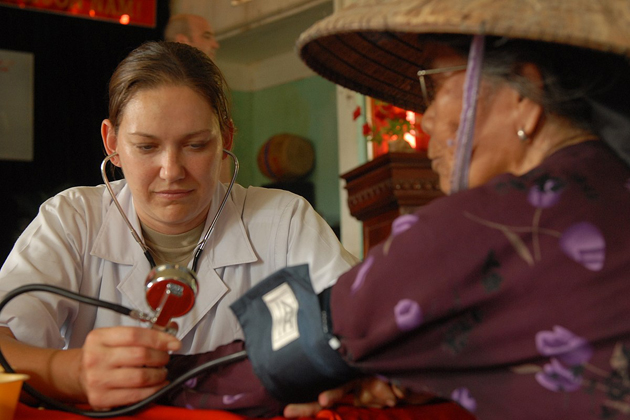 VACCINE
HOW DISEASE SPREADS
Typhoid
Contaminated Food or Water
Hepatitis A
Contaminated Food or Water
Hepatitis B
Contaminated Body Fluids
(Sex, needles, etc.)
Cholera
Contaminated Food or Water
Rabies
Infected Animals
Japanese Encephalitis
Mosquito-borne
Meningitis
Usually Airborne Droplets
Influenza
Airborne Droplets
1. Typhoid
Contaminated food or water is the main reason causing typhoid for many tourists in Vietnam. WHO recommends this vaccine for most travelers since sanitary issue is becoming worse in the country. It is highly recommended for you to take typhoid vaccination especially when you intend to participate in a cooking class or join in Vietnamese street food.
2. Hepatitis A
No matter where you eat or stay, you may unexpectedly get this disease as the hygienic condition in Vietnamese is not seriously taken as a vital issue.
3. Hepatitis B
Having sex with infected person, getting a new tattoo or piercing may cause you hepatitis B. While you cant control what will happen, take hepatitis B vaccine before the trip to Vietnam is definitely not a bad idea.
4. Cholera
Cholera recently has been popular in Vietnam. Tourists may get affected by this disease when they visit rural area or living with local people in the countryside. However this could be avoidable by using only water from trusted water system and eating cooked food. Lastly, don't forget to take cholera vaccine before your departure.
5. Rabies
Rabies can be found in the saliva of dogs, bats, and other mammals in Vietnam. Some tourists who are interested in Vietnam adventure tours or outdoor activities like hiking, biking, camping, caving can be at risk of being bit by these animals. Especially they should be cautious when walking around parks, walking streets because people usually take their dogs with them but sometimes don't watch their pets carefully and let them attack strangers.
6. Japanese encephalitis
No matter what time you visit Vietnam, if you plan to take Vietnam trips to the north mountainous region, rural areas, or outdoor activities you should think about taking Japanese encephalitis vaccine in advance. However the best advice is to see your doctor to find out what kind of vaccine is the best suite for you.
Now what should you pack to Vietnam for a more guaranteed healthy status:
1. Mosquito Repellent : Mosquito-borne disease is common in Vietnam so that make sure you will get away from these diseases while traveling.
2. Walking Shoes: A good shoes is virtue and it seems to be right in case you expect to have a trekking tour in Sapa.
3. Sun scream: an SPF of at least 30 is sufficient as the UV index in Vietnam exceeds the acceptable limit.
4. Scarf: If you are women this stuff tends to be very useful since it help to protect you from mosquito, sunlight and also cover your shoulders when you get into pagodas where sleeveless dress are not allowed.
5. Gauze mask: meningitis and flu spread through the air. Therefore, a gauze mask is a must when you plan to go around big cities like Hanoi or Saigon by motorcycle.