Like Hanoi and Ho Chi Minh City, Hoi An – the ancient Hoi An is not only a place for admiring sublime natural landscape but also an entertainment center with a number of amazing bars and pubs. While you are in Hoi An, and cozy, relaxing atmosphere, refreshing cool drink are of your interest – the below top 5 bars and pubs in Hoi An would definitely fit your bill nicely.
Dive Bar
This amazing bar is so special that its appearance is an old traditional house. Here, you will be offered a wide range of drinks, cocktails, and scrumptious dishes.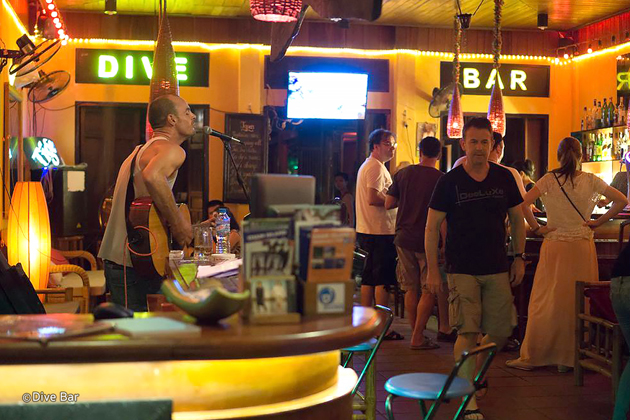 Address: 88 Nguyen Thai Hoc, Hoi An, Quang Nam, Vietnam
Before & Now
Another joyful entertainment place should not be missed when you are in Hoi An is Before & Now. With outdoor seatings, the bar is a perfect place to meet new friends and enjoy a relaxing atmosphere. It is also the home to famous paintings buy Che Guevara, Marilyn Monroe, Bono, and Audrey Hepburn, so it will satisfy even art lovers.
Address: 51 Le Loi, Minh An, Hoi An, Quang Nam, Vietnam
White Marble Restaurant & Wine Bar
Conveniently located in the city's downtown where you can overlook the beautiful Thu Bon River, White Marble Restaurant & Wine Bar offers a great collection of snacks, foods, and drinks. For sure, you will be spoilt your choice.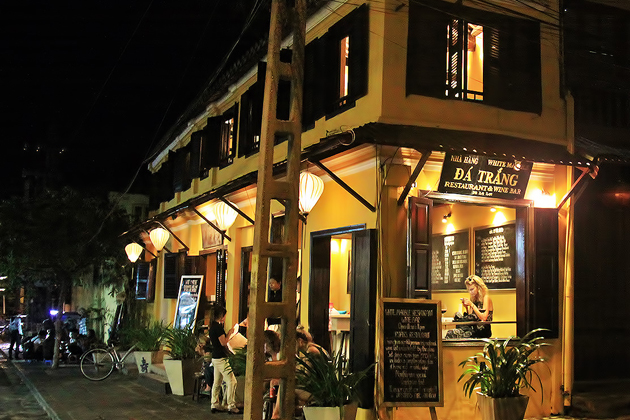 Address: 99 Le Loi Street, Hoi An, Quang Nam, Vietnam
Q Bar
There is no better entertainment place than Q Bar to soak up chic and joyful nightclub atmosphere. Fill your day and night with color by heading there and enjoy great drinks and parties.
Address: 94 Nguyen Thai Hoc, Hoi An, Quảng Nam, Vietnam
Volcano Club
Volcano Club, as its name indicates, provokes an exciting atmosphere. The bar is almost like a chic world filled with a pretty garden, bar, football table, and pool, making it a perfect place for entertaining.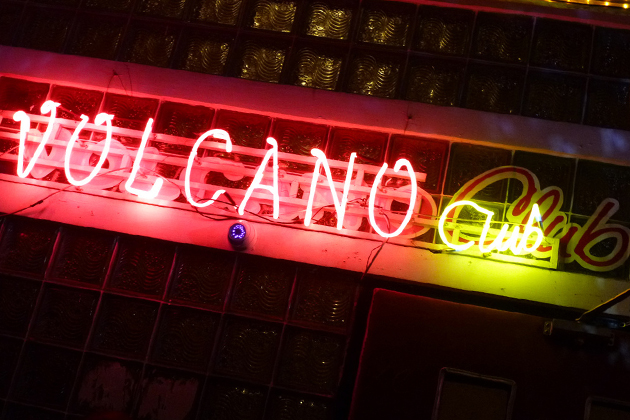 Address: Lac Long Quan Cua Dai Hoi An, Quang Nam, Vietnam