The beauty of Hoi An is displayed in every road, old street or even small corner and alleys. How can we sense the cultural and traditional quintessence of this ancient town? With a ton of popular places of interest, one of the best ways to delve into the unique culture of the area is through cycling.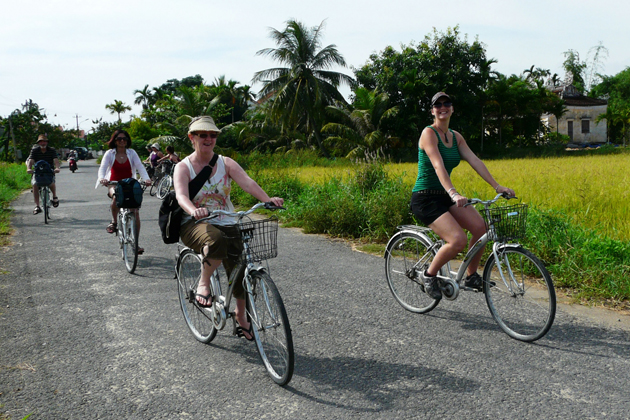 Start your day with a breakfast full of energy to prepare an enjoyable bike trip through Hoi An's most stunning destinations. To immerse in refreshingly cool atmosphere of the morning, there is no better way to sense this great moment than bicycle through uninterrupted rice fields and deep into lanes as well as alleys. Those experiences give you an insight into local people's everyday life. Along with that, you can also sense the tranquility and peacefulness of Hoi An's landscape in the morning.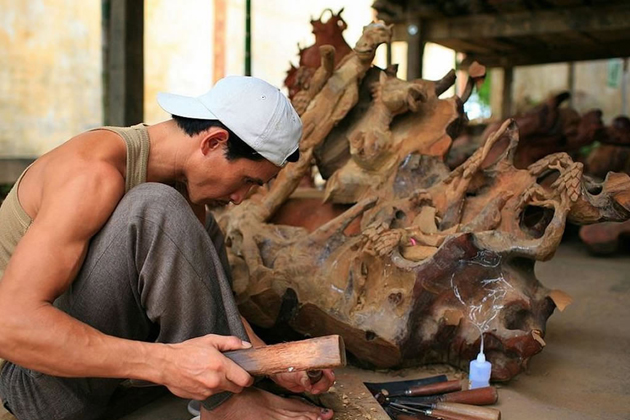 Do not forget to make a stop at local craft villages including Thanh Ha and Kim Bong where you may get an opportunity to observe talented artisans making pottery and woodcarvings. Continue your bicycle journey to fishing village in Cam Thanh to take in exotic view of the serene and rustic countryside landscape, and then communicate with local friendly villagers. A cycling tour around Hoi An will help you get the full taste of this amazing ancient town.