Spending Vietnam vacation packages within Vietnam low season becomes the smart choices of those searching for private experiences at tourist destinations, things at low price rate, and easy traveling procedures. The periods from April to September are called off-seasons when they are not ideal times for tourism due to unfavorable weather, the rareness of traditional festivals, and the decrease of scenic beauties compared to the peak one. These lead to the decline of domestic tourists and bring promising chances to visit Vietnam for international ones.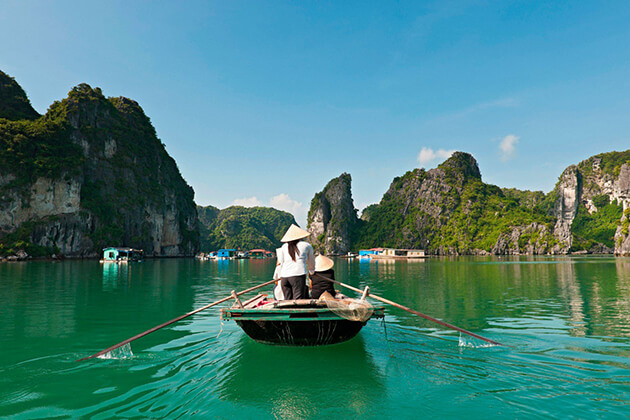 Is Vietnam in Low Season Worth a Visit?
It is not said that the off-season of Vietnam travel does not have anything to do and see within your tour packages. Your vacation is still filled by a ton of attractions stretching from north to south. Sapa brings you the clear blue sky and lush green rice terraces while Halong Bay tours serve your visit with relaxing sunbath, vibrant fishing villages, mysterious caves, and gorgeous dawn. The ancient Hoi An town and romantic Hue city in central Vietnam nearly lose none of their charms despite sudden but short downpours. Journeying south to Mui Ne, Ho Chi Minh City, Mekong Delta, and Phu Quoc Island will reward you by the beaches full of sunshine, wondrous sightseeing at colorful floating markets as well as interesting outdoor activities in Saigon.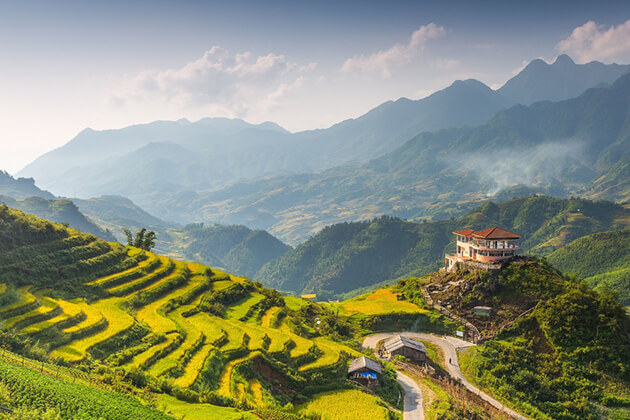 Advantages of Vietnam Low Season Travel
Obviously Fewer Tourists
The first and foremost reason making Vietnam tourism in the off season attractive is the reduction of visitors. Your holiday will not be interrupted by unexpected issues from touristy destinations at the peak season such as queueing for a long time, restrictions of vendors and beggars, or the overload of travel services.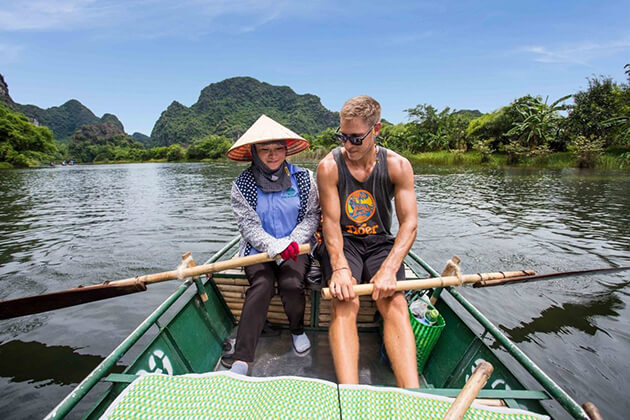 Free & Easy Travel Packages
Visiting Vietnam in the off-season will give surprisingly comfortable experiences along with simple traveling procedures. It is no use to book ahead for accommodations and air flights since they are rarely full in this period leading to the flexibility in your tour itineraries. Therefore, your tailor-made Vietnam tour will be not limited by troubles caught by pre-booking and fixed travel plans but give you more time to immerse yourself in your astounding trip.
Everything at its Affordability
A further compelling reason to pay a visit to Vietnam in low season is the attractive price rates. The fewer requests for accommodations, flights, and travel services reduce their costs at much more appealing payments. One of the best ways to receive these benefits in the low season is choosing the tours organized by Vietnam tour operators such as Viet Vision Travel with the lower prices compared to the peak seasons.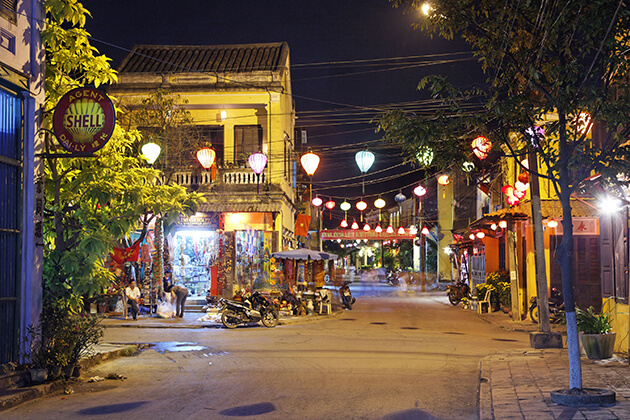 Spectacular Landscapes
Rains from April to September make tourists hesitate to visit Vietnam. The parched land and arid scenes left after the dry season in northern Vietnam like Sapa and Ha Giang are replaced by pleasant, clear, and fresh views thanks to the downpours. The rains also raise the water level which is wonderful for boat trips and excursions to floating villages in Halong Bay or Mekong Delta.
Bad Weather in Low Season?
The climate in the off-season in Vietnam is actually not as serious as most tourists imagine about a sub-tropical country. The rains are heavy but last short. Afterward, the clouds disappear immediately and the sun shines its light again so you can continue your Vietnam trip. Besides, the downpours occur regularly at a quite similar time every day which is easy for you to plan your day's itinerary. Furthermore, tropical summer is often hot and humid so the rains can reduce the heat and bring you a short break during your journey.
In short, Vietnam still remains its rare beauty despite the low season of unpredicted weather and lack of Vietnamese traditional festivals. Visit the S-shaped country as well as plan Indochina tour packages in the off-season will absolutely leave you the astounding memories.