Hanoi is the home to a number of handicraft providers with a wide range of amazing traditional products that depict the taste of Vietnam in general and Hanoi in particular. Visit craft shops in Hanoi and get a closer look at a wide collection of Vietnam's traditional craft products. Check out the below top craft shops that worth a visit on your Hanoi trip.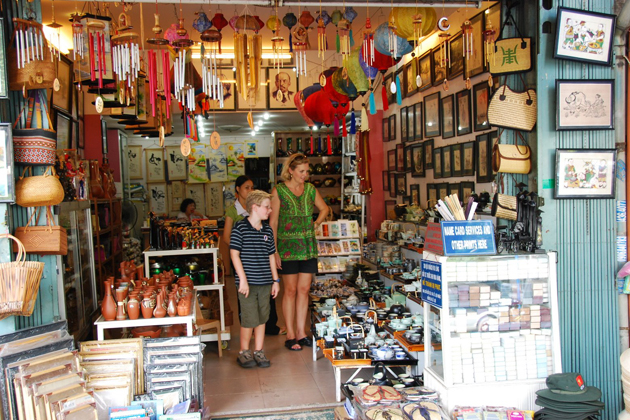 Top 5 Best Craft Shops in Hanoi
Craftlink
Being a part of a non-profit organization, Craftlink is a great shop selling beautiful handicrafts. You can buy some wonderful Vietnam souvenirs including ethnic wear, jewelry pouches, purses, bags, picture frames as well as scarves for family and friends at a quite cheap price compared to other regular shops. The most important thing is that it aims at maintaining traditional craft, so purchasing items here means that you are helping craft producers.
Address: 43 Van Mieu Street, Dong Da, Hanoi
Vietnamese Craft Guild
Vietnamese Craft Guild is becoming more and more popular to be a reliable place for those being interested in craft products. Make your way to visit these small crafts and souvenir shops to buy amazing items. Here, you can find Ede wedding blanket, Dzao scarf or clothes, and ethnic minority goods such as bags, silk chicken mobiles, and buddhas. Vietnamese Craft Guild is actually a promisingly amazing craft place alluring both domestic and overseas visitors.
Address: 3 To Tich, Hoan Kiem, Hanoi
Things
Things, as its name state, is a perfect shopping paradise to look for interesting craft items. Visit this small nice shop, you will be warmly welcomed by a friendly owner who will provide you the best advice on what you should buy. For nice presents, Ikea products, clocks, lamps, picture frames, and kitchen implements, Things will fit your need nicely.
Address: 16A2 Ly Nam De, Hai Ba Trung, Hanoi.
Marena Hanoi Lacquerware & Ceramics
For hand-made ceramics and lacquerware, Marena Hanoi Lacquerware & Ceramics is a place to go and it will definitely fit your bill nicely. Make your way there and have a look at beautiful stuff with a simple but elegant appearance. All are at reasonable prices as well as excellent quality.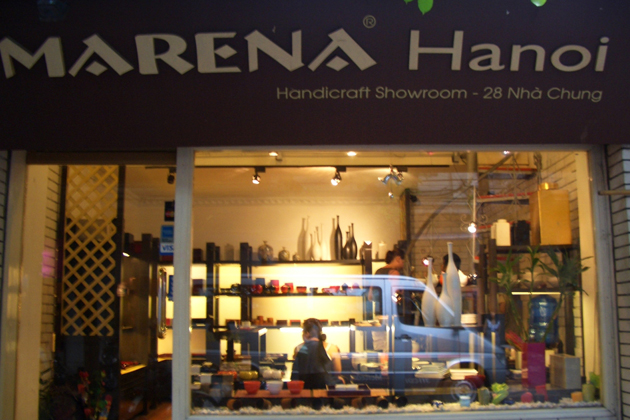 Address: 28 Nha Chung Street, Hoan Kiem, Hanoi
Vietnam Quilts
Featured as a non-profit community development program that assists women in rural Vietnam by offering them employment, Vietnam Quilts is such an amazing place for a huge collection of quilts, gifts, and accessories. Such things one can buy as a red and black cotton pillow, lovely hand-stitched quilts, or even nice apron are available here. All are at affordable prices and high quality.
Address: 13 Hang Bac, Hoan Kiem, Hanoi
Top 5 Recommended Craft Stores in Hanoi
Indigenous
Indigenous will offer you not only beautiful handicrafts produced by talented and skilled ethnic craftsmen as well as artisans but also ultimate shopping experience. From beautifully high-quality gifts for children and adults to unique homewares, all satisfy your needs. It would be much more amazing to grab a cup of Oriberry Coffee with a unique recipe and flavor.
Address: 36 Au Trieu, Hoan Kiem, Hanoi
Chi Vang
Head to Hang Gai Street in Hanoi Old Quarter and make a stop at Chi Vang – an already well-known home furnishing shop selling a wide variety of amazing products for customers.
Address: 63, Hang Gai Street, Hoan Kiem, Hanoi
Thu 63
The hustle and bustle Hanoi Old Quarter is the home to numerous craft shops and Thu 63 is a highlight. Located in the most crowded and busy street – Hang Ma Street – the trade and commercial hub of the old quarter, Thu 63 is a favorite place for craft product lovers.
Address: 63 Hang Ma, Hoan Kiem, Hanoi
T&T Handicraft Enterprise
A bit further from the Old Quarter lies the renowned T&T Handicraft Enterprise – a nice handicraft shops offering colorful Christmas decoration items, fabrics, and beadwork varying in shapes, sizes, and colors. The price is affordable and reasonable.
Address: 142 Au Co, Tay Ho, Hanoi
Van Loi Oriental Style
Vạn Lợi Oriental Style is loved by not only local customers but also by foreign visitors. It is such a little shop for craft products and furniture. It stocks high-quality lacquer and furniture at good prices. One bonus point for Van Loi Oriental Style is its excellent service with smiley and helpful staff.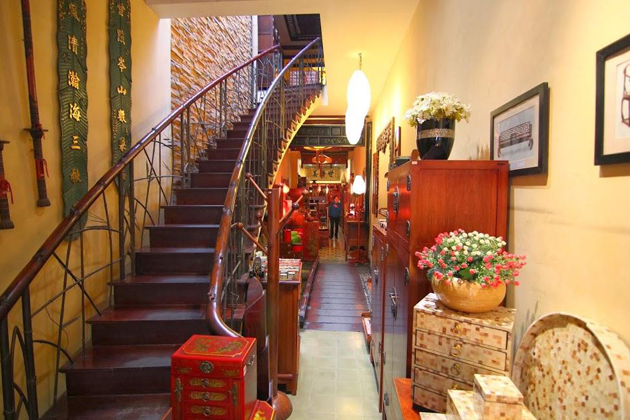 Address: 87 Hang Gai, Hoan Kiem, Hanoi