Book-reading culture has become the indispensable spiritual beauty of human's everyday lives. Reading a book to understand its beauty is almost like enjoying a mouth-watering dish with its own unique flavor. For those love reading books, Hanoi travel is not only for sightseeing or cultural experience but also a chance to reach a number of bookshops that would definitely satisfy any book lovers.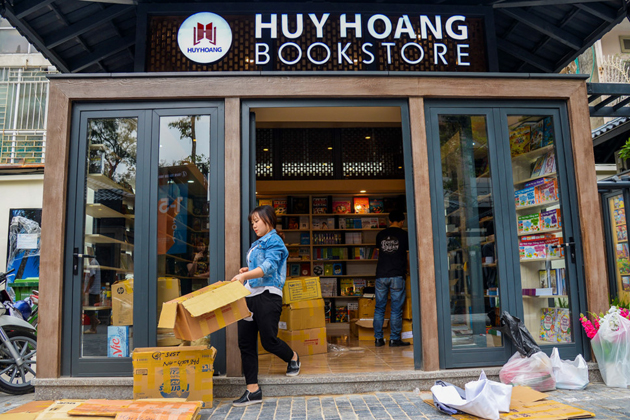 Tien Phong Bookstore
Located in major streets in Hanoi, Tien Phong Bookstore has three main branches offering the readers a great number of books, magazines, and textbooks. Tien Phong bookstore is considered the largest one in Hanoi alluring thousands of readers. With a huge number of books varying in types, you, for sure, will be spoilt your choice.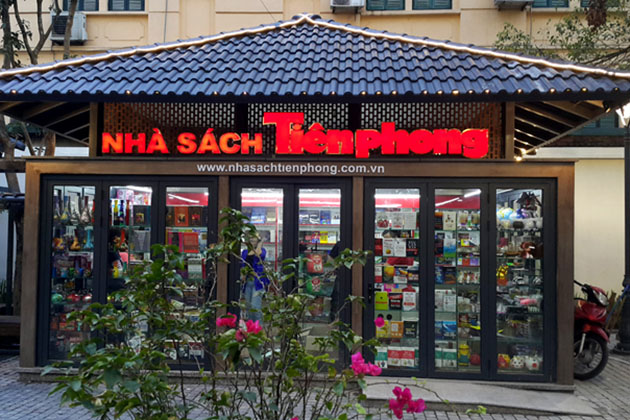 Setting your foot into the vast space of the bookstore, you will be overwhelmed by huge bookshelves with countless books classified into different categories, which makes it easy for readers to select what kind of book that they want.
Address
• 292 Tay Son, Hanoi
• 175 Nguyen Thai Hoc, Hanoi
• 17B Ngoc Ha, Hanoi
Ho Guom Bookstore
Ho Guom Bookstore is a well-known place for book lovers attracting not only the local ones but also foreign customers. It is today a popular bookshop for readers and book lovers to come and get a closer look at wonderful books here. Offer diverse types of high-quality books, Ho Guom bookstore meets the ever-increasing demand of readers. Visit the bookstore and search for useful books that you are interested in.
Address
• 33 Hang Bai
• 43 Trang Tien
Bo Ho Bookstore
Take a leisurely walk around Hoan Kiem Lake, you can easily catch a glimpse of Bo Ho Bookstore which first impresses visitors like an old house with green moss. It conjures up the image of an ancient and pensive bookstore and the taste of the Hanoi Old Quarter existing amidst the hustling and bustling urban life. Although it constitutes a small space, Bo Ho Bookstore is a favorite place for book lovers and readers with thousands of books.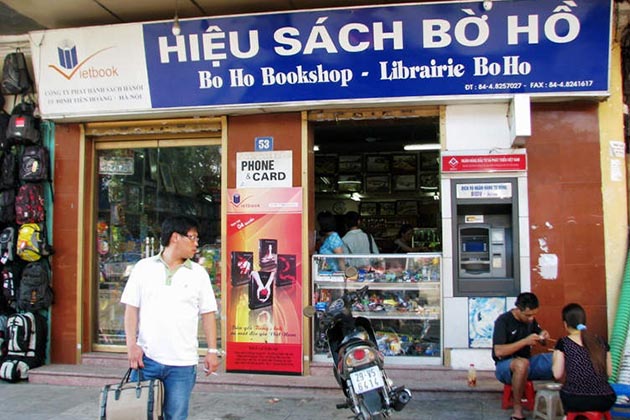 Address: 53 Dinh Tien Hoang
Trang Tien Bookstore
The bookstore is a familiar place for bookworms to look for various kinds of books ranging from science books to books in a foreign language. Also, there are a huge number of books for children.
Address: 44 Trang Tien Street, Hoan Kiem, Hanoi
Thang Long Bookstore
Thang Long Bookstore is a magical world of myriad kinds of books from tourist books, dictionaries to maps. For those who are keen on fiction, this is a great place with such classics as the Bronte sisters, Thomas Hardy, James Joyce, and so on. Despite not being the best one, Thang Long Bookstore is an ideal place to grab a book quickly. And the price is affordable.
Address: 53-55 Trang Tien, Hoan Kiem, Hanoi.
Infostones Bookshop
Located in a beautiful street of Hanoi where there exist a great number of bookshops, Infostones is also a not-to-be-missed one which specializes in journals and non-fiction. It is a good place to browse for reference books.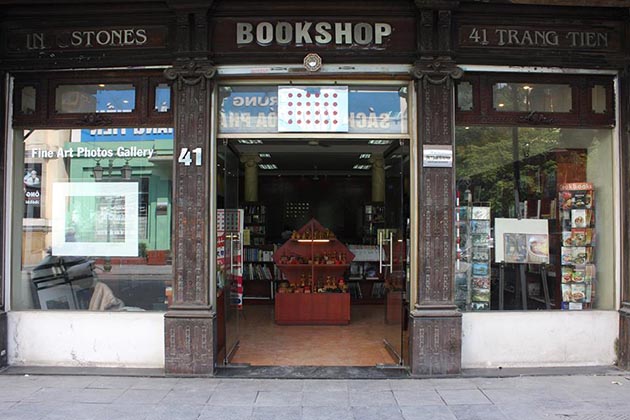 Address: 41 Trang Tien, Hoan Kiem, Hanoi
Thuat Bookstore
This old bookstore located in Ba Trieu Street is a prestigious place for book shopping. Although it looks tiny from the outside, Thuat Bookstore houses a wide selection of various books including a considerable number of English textbooks. It becomes more and more popular for reasonable prices with some books only 10,000 VND and excellent service highlighted with helpful English-speaking staff.
Address: 80 Ba Trieu, Hoan Kiem, Hanoi
Xunhasaba Bookstore
Another great book world is Xunhasaba majoring in a great number of English books and materials with wonderful and valuable classical literature. Here, readers can also easily find interesting non-fiction books. Especially, those who fancy learning a foreign language can be useful language self-teaching books here.
Address: 32 Hai Ba Trung, Hoan Kiem, Hanoi
Bookworm
Bookworm, as its name states it all, is a perfect place for readers and book lovers. It is worth a visit to check out this new home of bookworms with more than 10,000 books in stock. Here, English language reading material and great novels are displayed.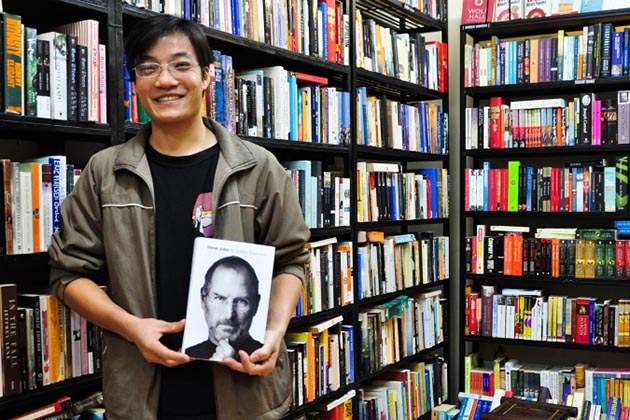 Address: 44 Chau Long, Ba Dinh, Hanoi
Livres & Co
There is no better place than Livres & Co to look for French books. The bookstore makes a good impression on customers for its old-style traditional Vietnamese house and a perfect place for indulging in the world of books from romance, thrillers, science fiction to poetry.
Address: 63, Ngo Hue, Hai Ba Trung, Hanoi