Sapa makes a deep impression of visitors not only sublime beauty of natural landscape, distinct traditional and cultural quintessence, friendly and highly cultured people but also local markets and wonderful souvenirs shops. Explore Sapa, do not forget to buy something as Vietnam souvenirs to keep them as great reminders of your amazing time in this land of the northwest of Vietnam.
Brocade
Sapa is famous for its colorful handicrafts, especially brocades. Shop around local markets in Sapa, you can encounter a variety of brocades varying in shapes and sizes including scarfs, purses, bags, clothes, dresses, and so on. All are meticulously hand-made products involving careful and long process. Those items symbolize the unique culture, tradition, and the soul beauty of local people who are always amiable, hospital, and friendly towards others.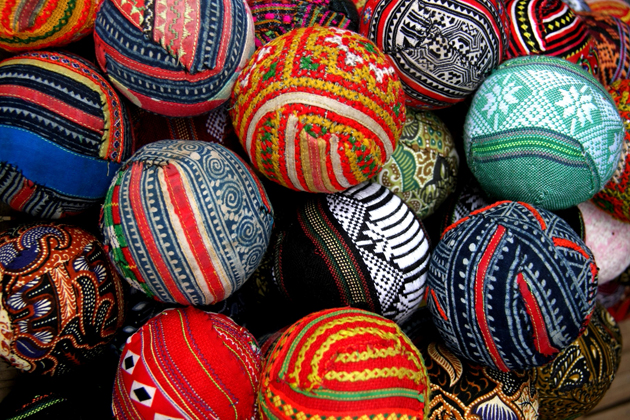 Medicinal Herbs
Sapa is where you can a great number of precious medicinal herbs which can be fresh or dried. With a lot of health-related benefits, medicine herbs are enjoyed by a majority of people as it can strengthen your health and treat some kinds of diseases, especially for herbal bath and traditional massages. Amongst the best medicinal herbs in Sapa, raw honey is considered the most locals' favorite product. Therefore, visitors are advised to buy some of those to carry home.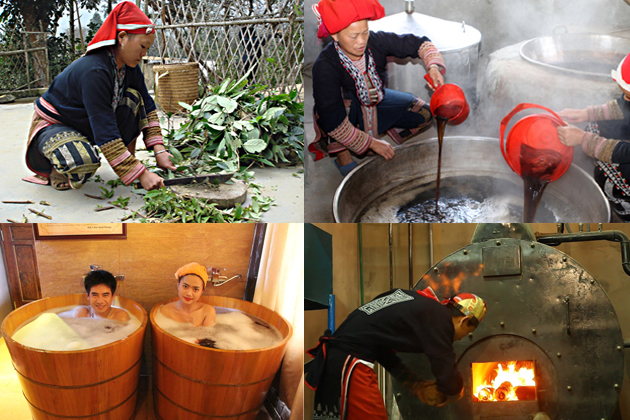 Local Fruits
Sapa is blessed with not only spectacular landscapes but also ideal and favorable weather conditions. Therefore, it is such a great land with a temperate zone for growing tropical fruits. The two most popular fruits one can find in Sapa are peach and pear. Come to explore this mountainous land, you may be overwhelmed by a large area, especially mountainsides or forests filled with peach. Actually, it is hard to resist the sourness and sweetness of peach taste. The peach harvest is in May and June, so would be a great time for admiring a vast area of peach and buy them. In addition to those fruits, tourists paying a visit to this 'city in the fog' also should buy some dried mushroom – the famous specialty of the region with unique taste.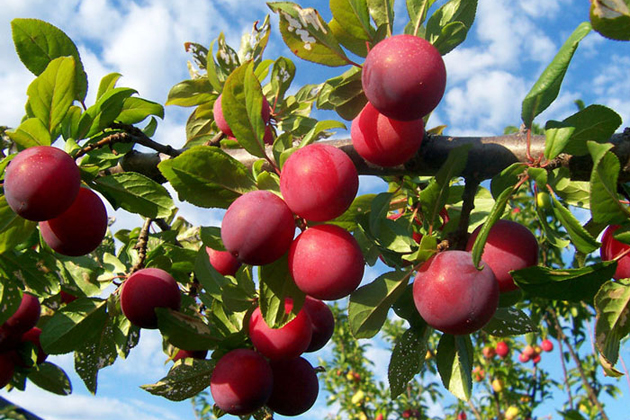 Local Apple Wine
Have you ever tried local wine in Sapa? If not, do not hesitate to have a try to taste its flavor. One of the most famous types of wine in Sapa is apple wine which is made from wild apple found in Sapa's mountainsides or forests. Sip a small cup of apple wine, you can feel the full taste of Sapa's nature. Apple wine is a perfect combination of sweet, sour, and bitter taste, creating a unique flavor that cannot be found in other wines.
Make your way to local markets including Bac Ha Market to immerse yourself in the world of great apple wine.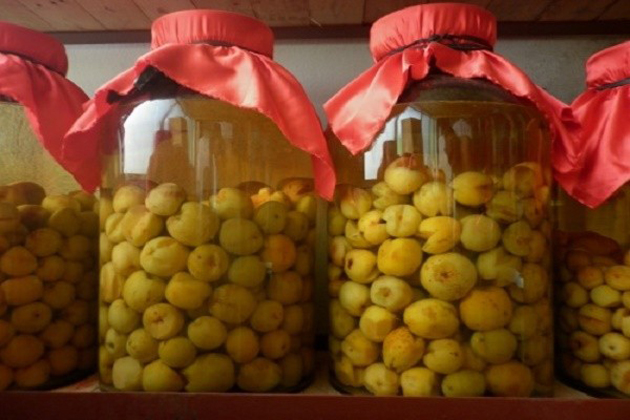 Muong Khuong Chutney
Sapa has a reputation for a special kind of chili sauce called Muong Khuong chutney. For sure, anyone would fall in love with this awesome taste of this sauce which is made from a collection of garlic, cumin seeds, salt, wine, cinnamon, and coriander seeds. Your trip to Sapa would not be complete without trying and buying this specialty. With a reasonable price ranging from 35,000 to 40,000 VND, you can purchase a bottle of Muong Khuong chutney.