Sapa – regardless of sights, sounds, cultures, or adventures – is an awesome place for gaining as many exciting things as possible. Especially, one of the most prominent things to do when visiting this northwest region is to obtain a unique shopping experience. For those who are interested in jewelry, especially silver. Here are the best-recommended silver shops in Sapa that are worth a visit on your Sapa day tours and Vietnam vacation packages.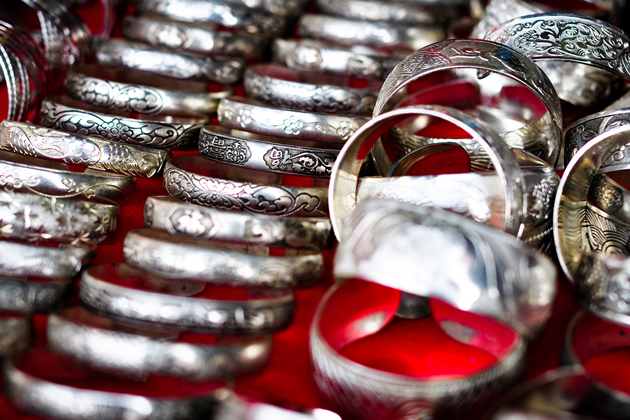 Sapa Silver Shop
Sapa Silver Shop is one of the most well-known silver jewelry shops in Sapa. Here, there is a great number of silver jewelry such as bracelets, rings, necklaces, and so on. The most interesting thing you can experience here is to have a chance to observe the renowned skillful silversmith Duc Khach making sparkling silver jewelry.
Address: 019 Muong Hoa Street, Sapa Town, Vietnam
Tel: +84 169 5091 506
Viet Silver Shop
Another reliable silver jewelry shop in Sapa specializing in selling all kinds of silver jewelry in Sapa ranging from antique silver and totally new silver along with a variety of colorful brocades. Actually, buying high-quality silver in Viet Silver Shop and give it to your families and friends is a great decision.
Address: 034 Fansipan Street, Sapa Town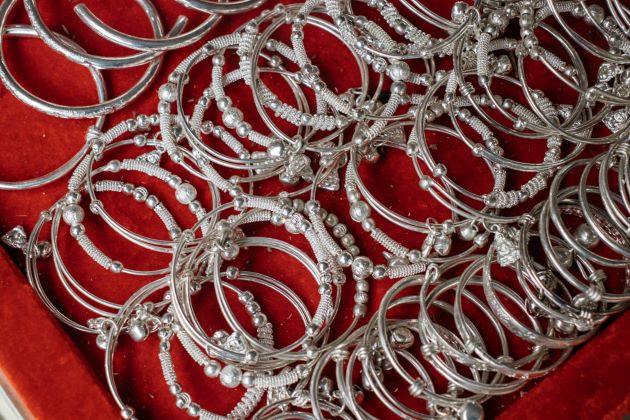 Vu Duc Silver Shop
Another no less wonderful silver shop in Sapa is Vu Duc Shop. Travelers to this amazing place can have a chance to gain an insight into the world of silver products and unique handicrafts. With a wide range of silver products, you will be spoilt your choices.
Address: 026, Muong Hoa Street, Sapa Town
Tel: +84 20 387 2616