During your Hanoi day trips, reward yourself with relaxing and comfortable moments at top spas and massages is definitely an ultimate experience. Indulge in great spa experience with magic hands, soak up beautiful and enjoy great drink and tea – this is a daydream that spas in Hanoi offer their customers. If spas are your interest, have a look at the below top 10 spas in Hanoi.
Hanoi Marguerite Spa
Hanoi Marguerite Spa, with no doubt, is a heaven where you can enjoy relaxing steam bath and soothing aroma body massage. Amazing service, good technique of therapist and pleasing music – all creates perfect experience and it is really value for money.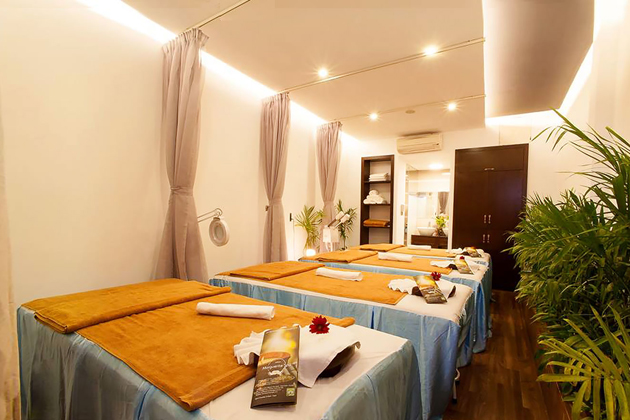 Address: 68 Ma May, Hoan Kiem, Hanoi
Hanoi La Siesta Spa
Hanoi La Siesta Spa 1 will warmly welcome you to immerse in wonderful professional massage with superb techniques, relaxing ambiance and excellent customer service. Here, you stand a chance to have great spa experience, drink delicious tea and enjoy low calming music. For sure, your need and expectation will be met.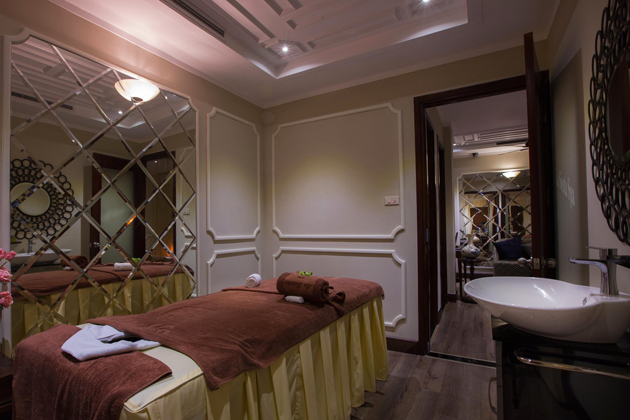 Address: 32 Lo Su, second floor of Hanoi Elegance Diamond hotel, Hanoi
Midori Spa
This lovely spa treatment is another highlight to enjoy a wonderful steam bath, massage and relaxing body and facial scrub.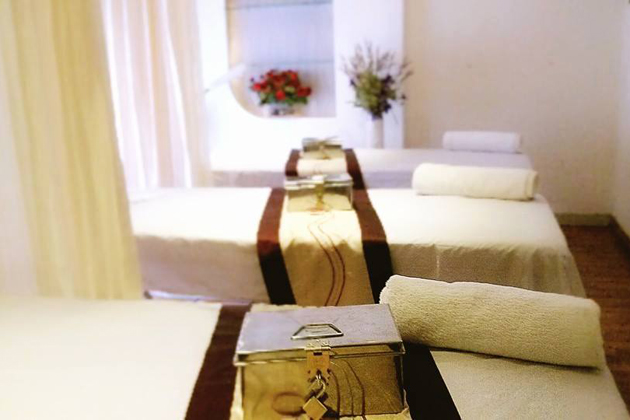 Address: 46 Ngo Huyen, Hoan Kiem
Essencia Spa & Massage
It is a perfect getaway to obtain amazing massage experience in a lean, pleasant place, professional and skilled staff.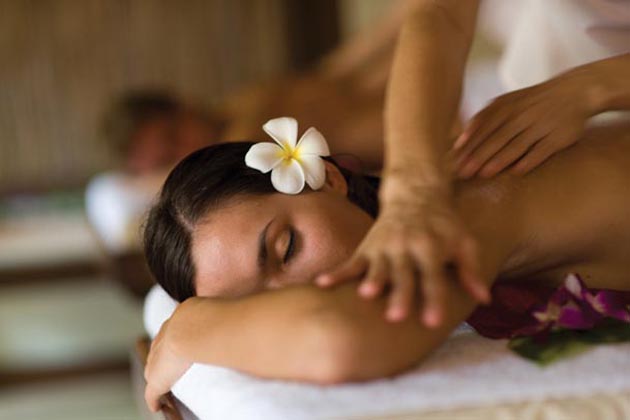 Address: 22, Ta Hien, Hoan Kiem, Hanoi
Omamori Spa
Offer a wide range of massages, your need and expectation will be met thanks to a well-trained team of staff and a good selection of body treatment and beauty care.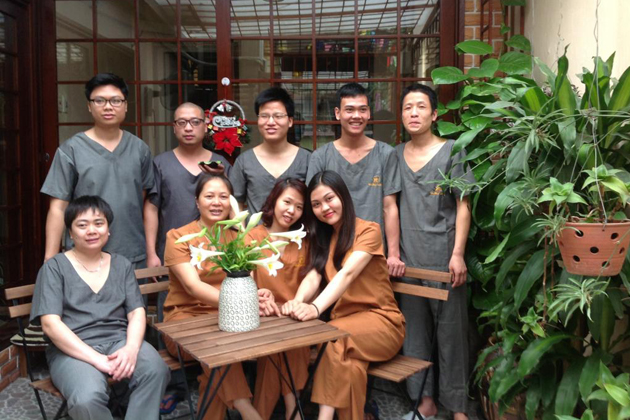 Address: 102 B1, Huynh Thuc Khang, Hanoi
SF Spa
Another great spa and massage spot is SF Spa. Make your way to this amazing spa and enjoy 90-minute aromatherapy or a 60-minute Vietnam Traditional Massage. Everything is wonderful.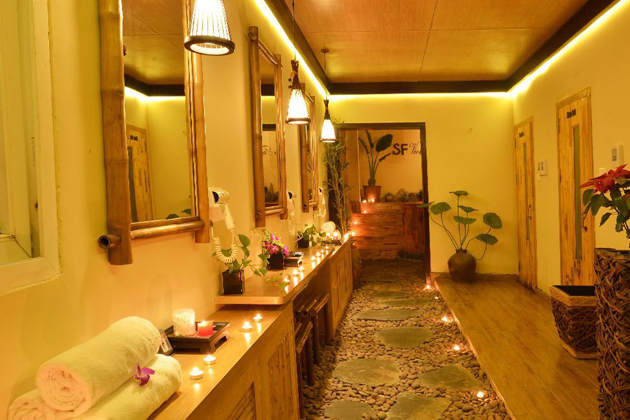 Address: 30 Cua Dong, Hoan Kiem, Hanoi
La Belle Spa
La Bella Spa has become a favorite spa place for both locals and foreign visitors. The friendly staff here will welcome you to enjoy various fantastic massage experiences. There is a range of packages for you to choose from.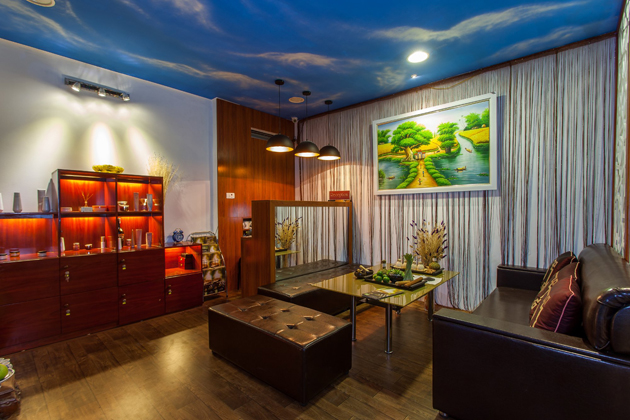 Address: 92C Nguyen Huu Huan street, Hoan Kiem, Hanoi
Orchids Spa
Orchids Spa is highly valued for its amazing service at reasonable prices. Here, you will receive a comfortable foot and body massage. Everything you experience here is definitely wonderful.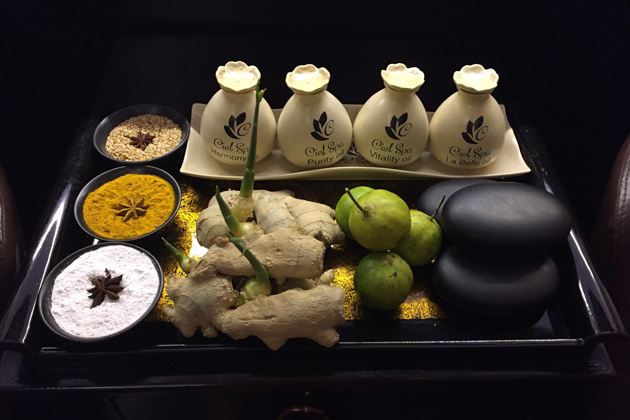 Address: 108 Hang Trong, Hoan Kiem, Hanoi
Mido Spa
Mido Spa is highly appreciated for its pleasant massage room, brilliant service, and excellent massage treatment. Try Aromatherapy and the Warm stone massage – all are wonderful.
Address: 26 Hang Manh, Hoan Kiem, Hanoi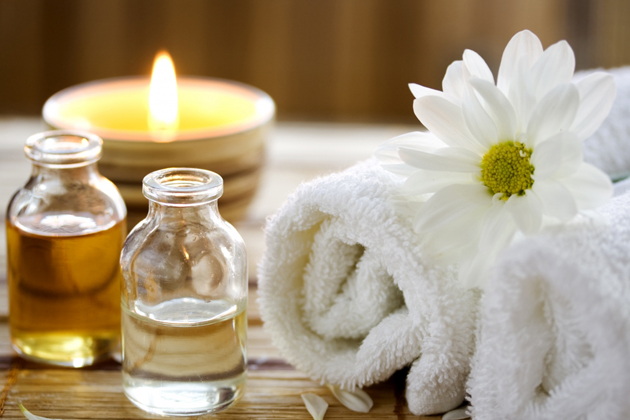 Vi Spa 2
Professional and courteous staff will provide amazing synergy massage and French manicure to create a relaxing ambiance for customers, so their everyday anxiety and tiresome will fade away.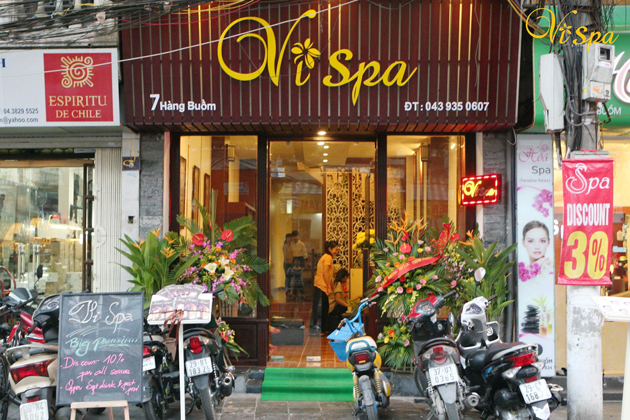 Address: 7, Hang Buom, Hoan Kiem, Hanoi