My Son Sanctuary or My Son Holy Land – the ruin of a fallen holy land once belongs to the ancient Champa kingdom – bears a significant value of Vietnam's history and culture. This architecture was recognized by UNESCO as a World Cultural Heritage Site in 1999.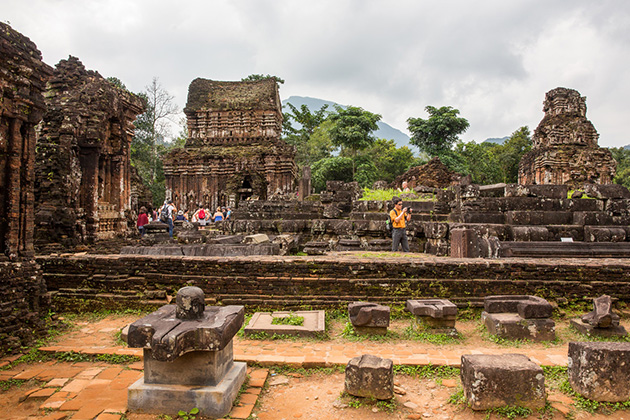 Location of My Son Holy Land
My Son Holy Land is located within a small valley in the Duy Phu Commune, Quang Nam Province, around 40km from Hoi An ancient town and 70km from Danang. Tourists are recommended to book a day tour which can cover at least two of these three tourist destinations.
Features of My Son Holy Land
Centuries ago, My Son used to be a spiritual center for worshipers under the reign of the Kingdom of Champa. Now, even though half of the temples have collapsed under the crush of time, the complex still remains quite structured with 25 vestiges, covering an area of 142 ha. This religious monument is divided into five different sections. All of the buildings reflect great cultural influences from India, with walls of stone pillars and fired bricks. Archeologists suggest that kalan – the central tower – posed as an emblem of the high mountain; bhurloka – the decorated stone base – is a symbol of the mankind on Earth; and bhuvakola – the main tower – rises above all.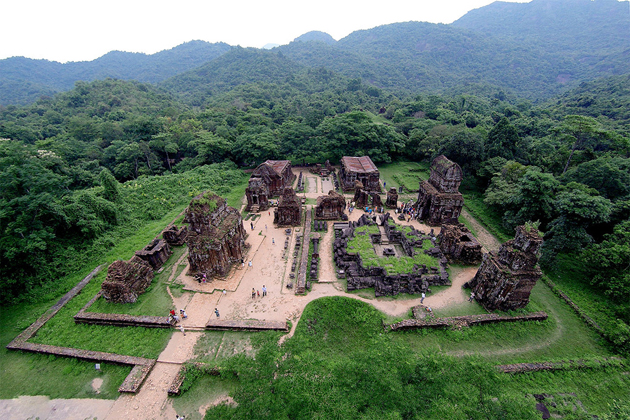 History of My Son Holy Land
From the 7th to 15th century, there existed an ethnic group of Cham people, who owed their origin to the Malay race and their religious belief to the Indian Hinduism. They formed the root of the ancient Champa kingdom, in which the dramatic series of towering temples of My Son was the political capital.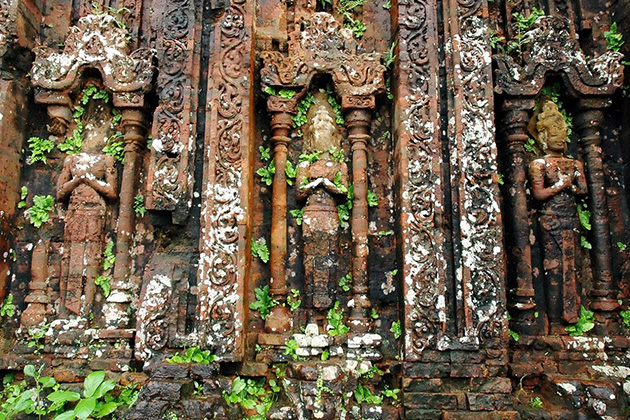 As the mysterious history was unraveled, researchers have recorded the stone stele and discovered the foundation of this complex was a temple of the Siva Bhadresvera genie. At the end of the 16th century, a disastrous fire consumed the temple. Record on the stone stele led scientist to the conclusion that My Son was once a holy palace of the Champa kingdom. Despite the disappearance of Cham people, their culture marks still remain in many parts of Vietnam.
Spend half-day My Son sanctuary tour from Hoi An will be absolutely worth your while during your Vietnam vacation packages.