Bac Lieu is a province in the Mekong Delta, located on the Ca Mau Peninsula, the southernmost land of Vietnam, with the topographic features of plain, river, and canal. Visiting Bac Lieu in Vietnam vacation, visitors not only visit the house of Bac Lieu playboy but also have the opportunity to enjoy the music of the old folk song "Da co hoai lang" by outstanding artists. In addition, visitors also have a chance to visit several historical sites, destinations of ecotourism, and spiritual tourism associated with the local ancient stories and enjoy many famous specialties here.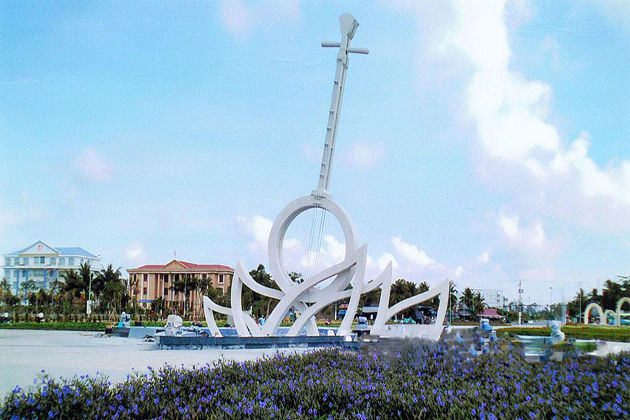 Bac Lieu | Top 6 Things to Do & See
The House of Bac Lieu Playboy
The house of Bac Lieu playboy is always a tourist destination that attracts many tourists. This house was built in 1919, designed by a French engineer with all the materials from France. The house consists of a ground floor, a floor decorated with many borders, a floating pattern, including 4 rooms and 4 halls surrounded by a large corridor so the house is always cool and airy. After completion, this house was considered as the most prominent house in the Southern provinces at that time. Visitors come here to visit, admire the Vietnamese architecture and historical objects. Visitors also have the opportunity to hear about the life of Bac Lieu "playboy", a son of the richest man in the South of that time.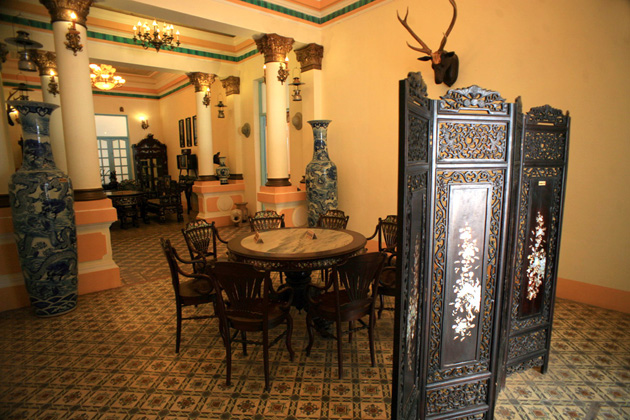 Address: 13 Dien Bien Phu Street, Ward 3, Bac Lieu City
Opening hours: 9.00 am to 6.00 pm
Entrance fee: About $1
Nha Mat Tourist Area
Nha Mat tourist area is a resort and ecotourism area combined with the largest entertainment area in Bac Lieu. The entire area includes a beach-side artificial beach, a cave, and a giant Kim instrument. Visitors will be impressed with the entrance to the beach with the octopus lift the boat shape looked pretty interesting.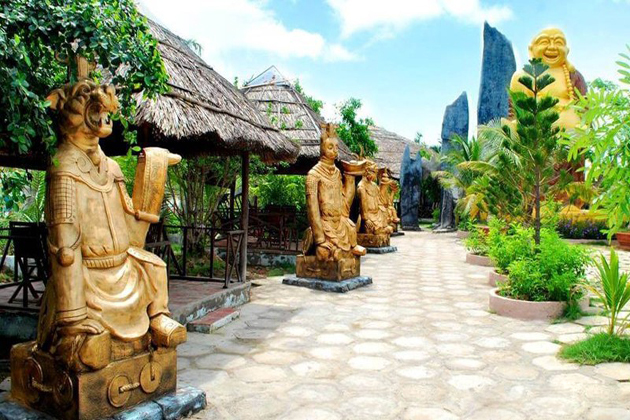 Address: Nha Mat Ward, Bac Lieu Town
Xiem Can Pagoda
The Xiem Can Pagoda with Khmer architecture in Bac Lieu was built in the 19th century on a 50,000 square meter campus. From the distance, visitors can see the golden gate and close to the road with sophisticated architecture. The top of the gate features three Angkor-style towers decorated with multi-headed snakes and elaborately sculptured by professional sculptors.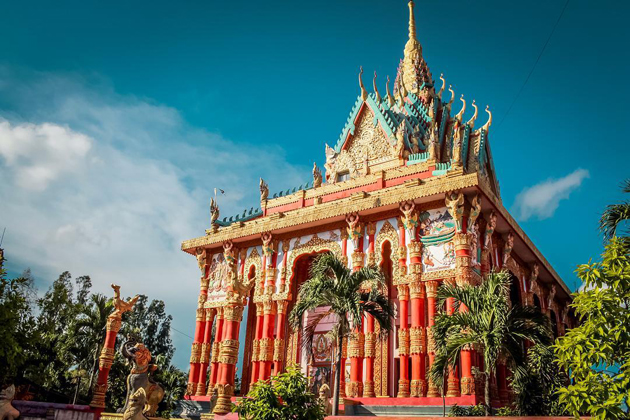 The pagoda, which is spacious with 2 rows of plants along the way, is a famous spiritual destination. The architectural complex consists of the main hall, the chapel, the houses of the monks, and the stupas,… The pagoda is the place to express clearly the cultural beliefs and customs of the Khmer ethnic group in Bac Lieu.
Address: Hiep Thanh Commune, Bac Lieu City
Bac Lieu Bird Sanctuary
Bac Lieu Bird Sanctuary has an area of about 160ha of mangroves, which is home to more than 40 species of birds with over 60,000 birds. The natural wild bird sanctuary is scattered in Dong Hai, Phuoc Long, and Gia Rai of Bac Lieu province. Birds often gather in the wet season in the months between May and October. Bac Lieu bird sanctuary is the favorite eco-tourism destination for domestic and foreign tourists.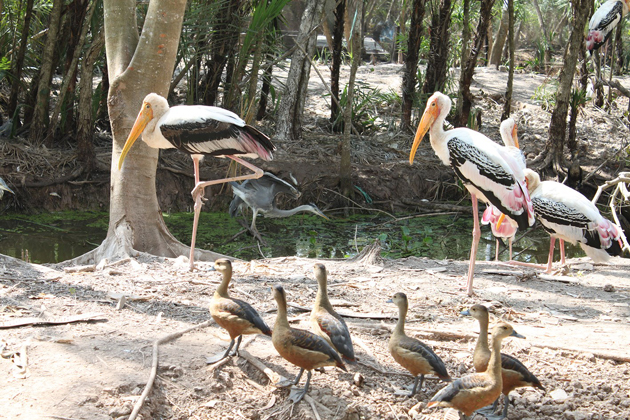 Address: Hiep Thanh Commune, Bac Lieu City
Theater Cao Van Lau
The heart of Hung Vung Square, Theater Cao Van Lau, has the special architecture of three giant conical hats surrounded by a gorgeous lotus pond. The combination of two Vietnamese symbols brings amazing feelings for both locals and foreigners. Inside the theater of Vietnamese identities, traditional arts and folk songs are performed by the great artisans.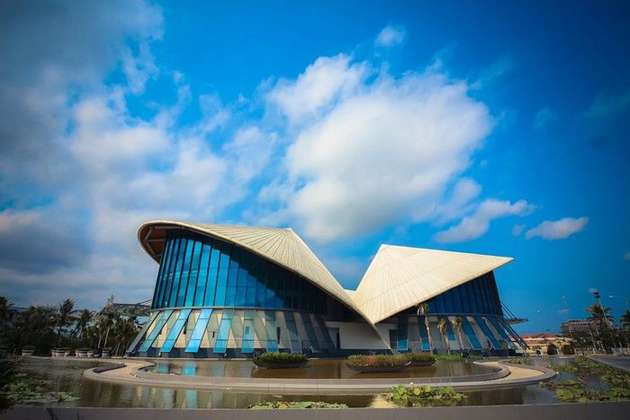 Address: Tran Huynh Street, Ward 1, Bac Lieu City
The Wind Field
With 62 giant fans standing on Bac Lieu beach, the field can help you see the development of Vietnam as well as take wonderful photos for your Bac Lieu travel album. Morning and sunset are the best time to visit the fantastic wind field.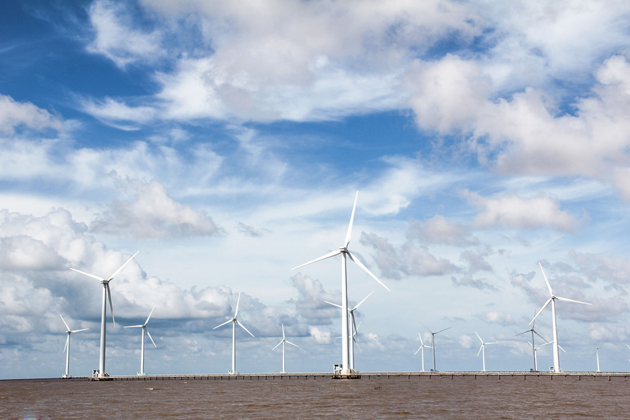 Address: Dong A Beach, Vinh Trach Dong Commune, Bac Lieu City
Entrance fee: About $1
Bac Lieu Famous Foods
If you have the opportunity to come to Bac Lieu, do not forget to enjoy the delicacies of this city such as tamarind-sauteed crab, radish cake, spicy beef noodles,… You will certainly impress by the unique cuisine of this southern region.
Bon Bon Pickles
It is a popular dish of Bac Lieu people. Pickles are sour and crispy so they should be used to dip with soy sauce, fish sauce, shrimp sauce, and mixed salad shrimp … Bon bon pickles are also processed for other dishes such as fried meat, cooked sour soup with fish,…The price per kilogram of pickles is VND 40,000 – 50,000.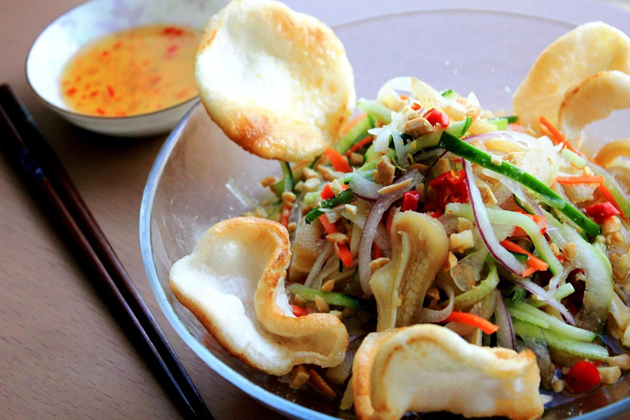 White Radish Cake
White radish cake is made from flour mixed with white radish powder and rolled into thin pieces. This cake is quite frugal and strange due to the combination of wheat flour, white radish, shrimp paste, mixed with meat, green beans, seasoned and fried. This dish is often eaten with raw vegetables and herbs, dipped with fish sauce, lemon juice, garlic, and chili.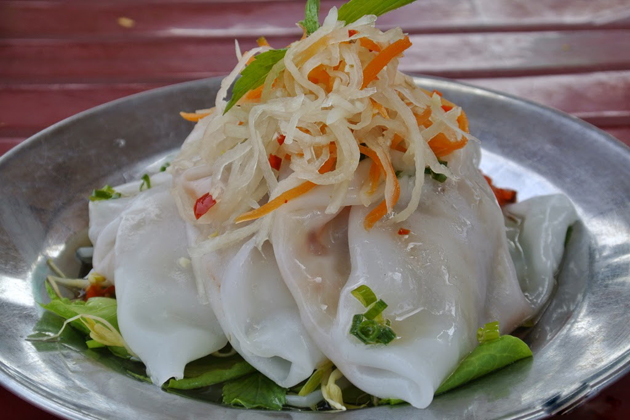 Coconut Cake
Coconut cake is one of the typical Western dishes, any visitors who come to Bac Lieu are certain to try. Coconut cake has two types: salty and sweet. It has a delicious taste of salami, boiled lean meat, roasted peanuts puree. Nowadays, coconut cake becomes a unique and very strange dish with tourists.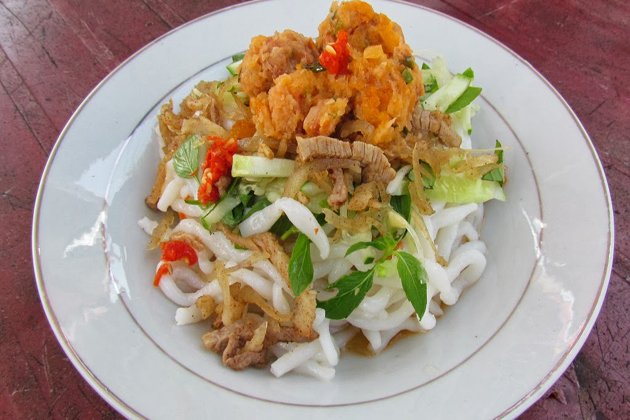 Best Time to Visit Bac Lieu City
Visitors can travel to Bac Lieu every season, but if you want to feel and learn the most complete about the customs and beliefs of the local people, you should go around February and March in the lunar calendar when the festivals are held.
Bac Lieu Travel Guides
How to Get to Bac Lieu City
Bac Lieu is about 290km from Ho Chi Minh city center and it only takes about 5 hours by car to get here so why not add this beautiful land as an additional destination to your Ho Chi Minh tours. Visitors can choose a reputable bus such as Phuong Trang, Hoang Yen, Kim Yen … with ticket fares ranging from VND 190,000 to VND 210,000.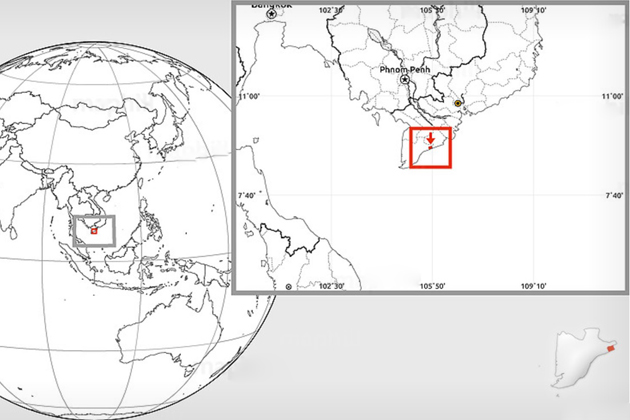 From the North of Vietnam, you can go by plane to Can Tho City, then take the bus to Bac Lieu with the price of about VND 80,000 – VND 100,000.
Accommodations in Bac Lieu – Top 6 Hotels
Bac Lieu has many hotels and motels that are suitable for travelers to choose a place that is suitable for their financial conditions. Average room rates range from VND 180,000 – 300,000/night/room. Here are a few hotels in Bac Lieu that you can refer:
Bac Lieu Hotel
Address: 4-6 Hoang Van Thu, Bac Lieu City
Thai Hoang Hotel
Address: 207 National Highway 1A, Chau Hung Town, Vinh Loi District
Dat Ngoc Hotel
Address: 488 Vo Thi Sau, Bac Lieu City
Nhu To Hotel
Address: 5/252, Group 4, Ward 2, Bac Lieu City
Le Minh Hotel
Address: 137D / 4 August 23 National Highway 1A, Bac Lieu City
Anh Hong Hotel
Address: No. 91A National Highway 1A, Bac Lieu City