Dong Van – the hidden gem of northwest mountainous area has a reputation for mountain ranges, the unique civilizations with rice terrace, traditional handicraft and well-known Dong Van Old Quarter.
Located in Dong Van District, Dong Van Old Quarter has existed for 100 years more or less. As a contributing feature to the multicolor picture of Vietnam's old villages or ancient towns, Dong Van Old Town still remain intact ancient features that cannot be mixed with others. It is also the home to such ethnic minorities as Hoa, Mong, Kinh and Tay.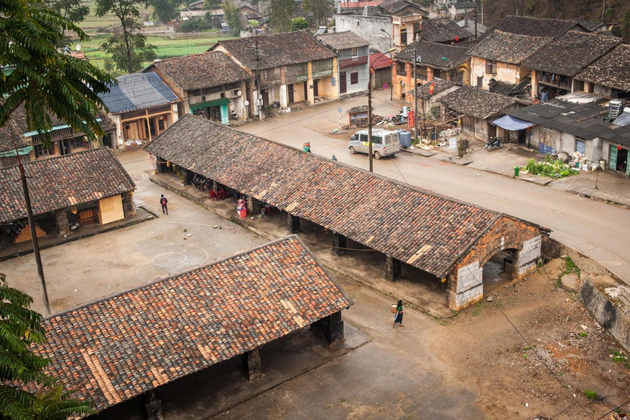 Surrounded by evergreen valleys, Dong Van Town is a brilliant picture with two major colors bright yellow of rays of sparkling sunshine in the morning and shade of gray highlighted by ancient houses. One typical feature of Dong Van Town's houses is that they were under strong impact of Chinese architectural styles with two-story house structure of yin and yang roofs decorated with red lantern. Here, there is a collection of 40 ancient houses or thereabouts with over 100 years old. Among all, the most exceptional one id the 200-year-old house constructed in 1860 under the owner of Mr. Luong Huy Ngo. In addition to the majority of yin and yang roofs, Dong Van Old Town also contains tubular houses.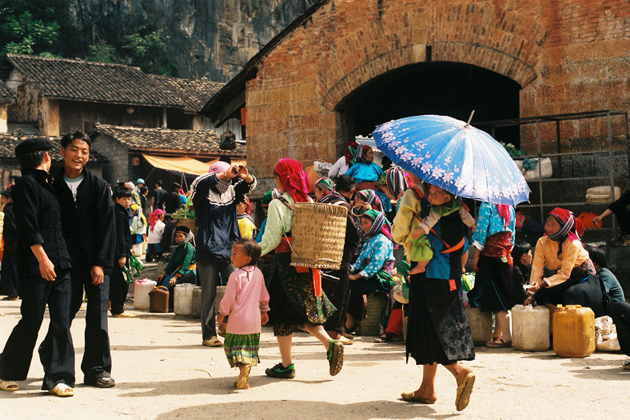 There are countless amazing things to explore in Dong Van Old Quarter. Gaze out at two old streets, the symbol of the Old Quarter which is the major residential area of Tay ethnic group. At the contemporary time, Dong Van Old Quarter is gaining its endless popularity to be the top tourist attractions alluring a great number of domestic and overseas travelers to come and indulge in tranquility and peacefulness of a long-established ancient town.
Set your foot on the town and reward yourself with mouth-watering traditional dishes such as Ta Chua, Men Men and the most prominent one known as Thang Co. Also, you will have a chance to gain a first-hand experience of unique cultural quintessence by enjoying traditional dances performed by talented local people.