Hoi An is Vietnam's glamour alluring visitors for its own charm and elegance. Used to be the major port, this ancient town reflects the blend of ancient and modern patterns and the combination of tradition along with its selective absorption of foreign cultural quintessence. Being the home to numerous historical and cultural sites, Japanese merchant houses, Chinese temples or ancient tea house, Hoi An has more than to offer. Especially, local food has become the art and nostalgia, best depicting the taste of Viet culinary. For those who fancy exploring the richness and uniqueness of Hoi An's food culture, there is nothing better than do a cooking class.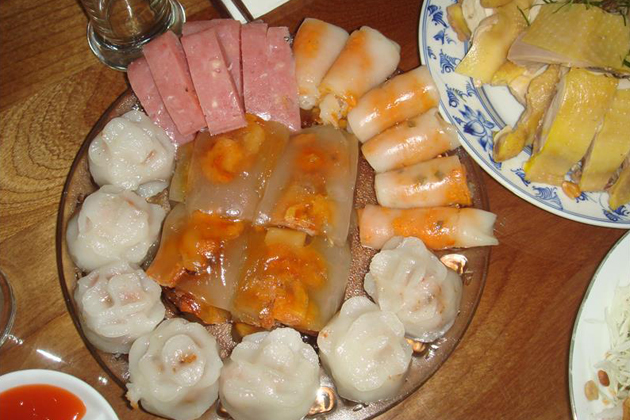 Hoi An dishes will definitely capture anyone's heart and mind. Spending a half of a day with cooking schools in Hoi An to learn the secret of preparing such great dishes is worth your time. This is actually a hands-on lesson that you are expected to do everything by yourself under the instruction of the chef. By doing a cooking class, you can not only have an insight into scrumptious dishes of the region but also get hands-on experience by preparing a meal on your own. Your cooking class includes a trip to visit local market where tourists get a chance to gain valuable knowledge about local everyday life and have a closer look at a wide range of Vietnam's products including vegetables, meat, medicinal herbs and so on. It cannot be denied that local market experience is incredibly fun.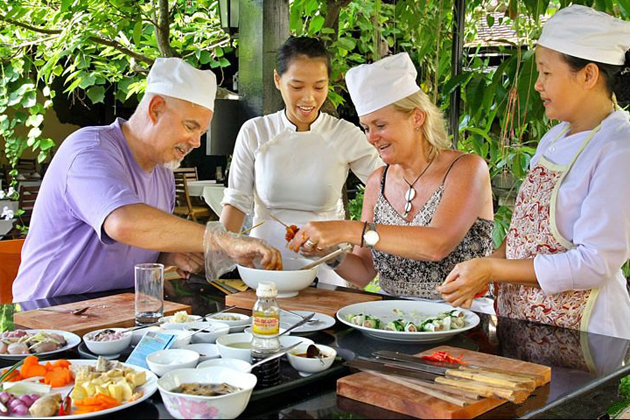 After shopping for necessary ingredients needed for the lesson, you are supposed to come back the restaurants and get yourself prepared to cook. Depending on your wish on what to cook or the restaurant's menu, you will be carefully guided by talented and professional chefs. With a cooking lesson, you will prepare a traditional Vietnamese meal with starter, main course and dessert. All is cooked with raw ingredients under the guidance of chefs. There is nothing quite like observing wonderful love demonstrations and you are also highly involved in the performance with exciting hands on experience. Having finished the fantastic lesson, you will enjoy all the dishes that you made. During the meal, you will be served with drinks like beers and fresh fruits as desert with enthusiastic and outstanding service from friendly and professional staff. If you are a fan of Vietnamese cuisine, particularly Hoi An dishes and keen on exploring the genuine art of Vietnamese cookery, taking a cooking course when paying a visit to this ancient town is definitely amazing.