Hoi An is packed with hundreds of cloth shops as well as tailor shops appealing to visitors' interest. Tourists on Hoi An tours as well as Vietnam tour packages today, it is the trend that, would love to have best-tailored clothes. Understanding customers' needs and concerns, a list of the top 10 tailor shops in Hoi An has been given with the hope that visitors to Hoi An can have the best decision.
Top 5 Best Hoi An Tailor Shops
Yaly Couture
As a well-known tailor of the town, Yaly Couture is an ideal place for tailoring with high-quality products and great workmanship. If you are looking for elaborately-made items with embroidery, beadwork, ruffles, and sequins, Yaly Couture will fit the bill nicely. Although it is a little more expensive than others, high quality and excellent service are always given top priority.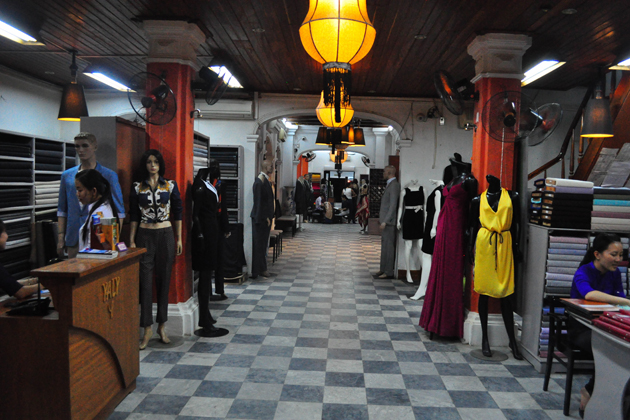 Email: [email protected] or [email protected]
Address:
358 Nguyen Duy Hieu St., Hoi An – Tel: +84-510.3914995
47 Nguyen Thai Hoc Street, Hoi An Town, Vietnam. Tel: +84-510 3910474 or 84-510 3923415
47 Tran Phu Street, Hoi An, Vietnam. Tel: + 84-510 3861119
358 Nguyen Duy Hieu Street, Hoi An Town, Vietnam. Tel: + 84- 510 3914995
580 Cua Dai Street, Hoi An Town, Vietnam. Tel: + 84-510 3914997
Lana Tailor
Another highlight is Lana Tailor – a famous name in the town offering a huge collection of choices for customers. Lana will satisfy every customer, even the most demanding ones with well-design products and high-quality fabrics.
Address: 130 Tran Phu St. /94 Le Loi St
Tel: +84-510.2212240/ 84-510.3911211
A Dong Silk
A Dong Silk, with no doubt as its name indicates, is also Hoi An's glamour. With ever-increasing popularity for great quality, outstanding service, and reasonable price, A Dong Silk is a perfect place.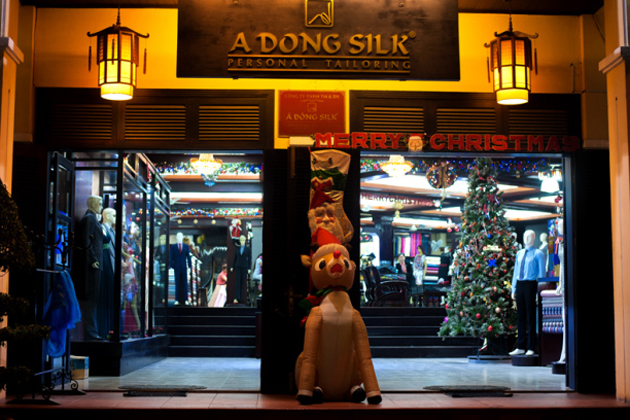 Address: 40 Le Loi, Hoi An.
Tel: (+84.510)3 910579/3 861386
Bao Khanh Silk
From high fashion clothes, formal wear, or casual clothing, Bao Khanh is one of the best cloth shops in the town. It is considered the heaven of silk with a variety of different colorful and good silk. Talented tailors of the shop will help you design your clothing with a friendly and attentive attitude.
Address: 101 Tran Hung Dao St., Hoi An, Vietnam.
Tel: +84-510. 3861 818
Tuong Tailor
Tuong Tailor is a not-to-be-missed place for best-tailored items at an affordable price. A wide range of options, good service, and a talented and professional team of tailors have helped Tuong Tailor gain high customer retention.
Address: 67 Tran Hung Dao Street, 65 Tran Hung Dao Street, Hoi An
Tel: +84 510 3863 573
Top 5 Recommended Tailor Shops in Hoi An
Bebe Cloth Shop
It would be a fantastic experience to visit Bebe ClothShop to have your clothes tailored by excellent quality tailors. Despite being a bit more expensive than some tailors in the town, Bebe Clothshop, for sure, meets everyone's needs and expectations with high-quality fabrics and friendly staff.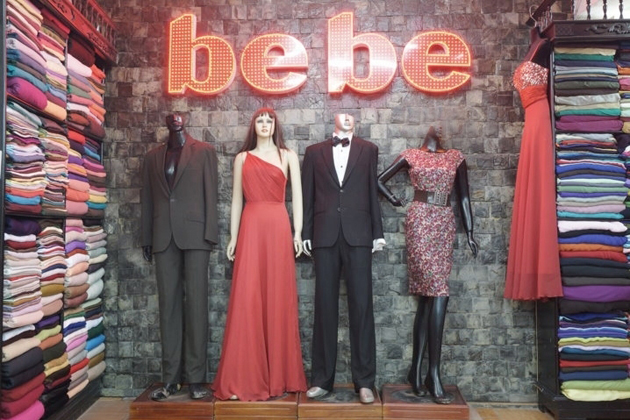 Tel: +84 123 440 4515
Address:
11 Hoang Dieu Street
95 Phan Chau Trinh Street
40 Tran Hung Dao Street
Tony the Tailor
Opened in 1996, Tony the Tailor impresses customers and visitors for warm service and well-tailored products at a reasonable price. Therefore, it is a reliable place for a great experience.
Address: 294 Nguyen Duy Hieu, Hoi An
Tel: (84-510) 861 923
B'lan Silk
Do not forget to visit B'lan Silk. Here, you will be impressed by a long-established house where many skillful tailors will design your wonderful clothes. The staff is also hospital and friendly.
Address: 23 Tran Phu Street
Tel: +84-510.3861866
Kimmy Custom Tailor
Among a number of tailors in the town, Kimmy Custom Tailor is a great shop providing perfect products from high-quality fabrics and great styles.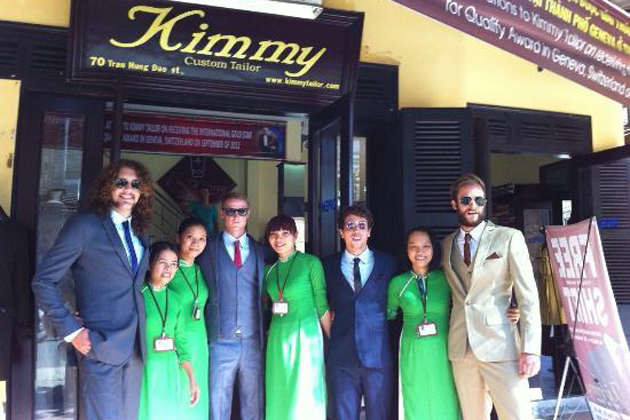 Address: 70 Tran Hung Dao Street, Hoi An
Tel: +84 510 3862 063
Mr. Xe Tailor
Clothes made by Mr. Xe are always highly appreciated with perfect design and great quality.
Address: 71 Nguyen Thai Hoc, Hoi An
Tel: +84 510 3910 388