Mekong Delta is well-known for its floating markets and Cai Be is one of them. Discover the daily life of the Mekong Delta with a tour of Cai Be floating market. See lush green paddy fields, river and sampling products and fresh vegetables. Bike between the village and visit local craftsmen.
On the way to Cai Be, you can see the green paddy fields stretching towards the horizon. Each time in the floating market, visitors can discover the daily life of people Mekong Delta by bicycle.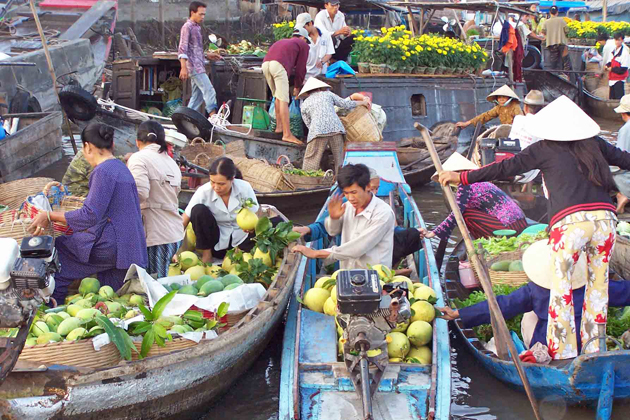 You will be picked up from your hotel in Ho Chi Minh City at 07:00 for most of the day. Depart for Cai Be by private car or car, stopping to take photos in Tan An town, overlooking the rice fields, picturesque.
To Cai Be, and immerse yourself in a world of lush vegetation of Mekong Delta as you pick through the market attractive and lively, watch buyers to bargain for products.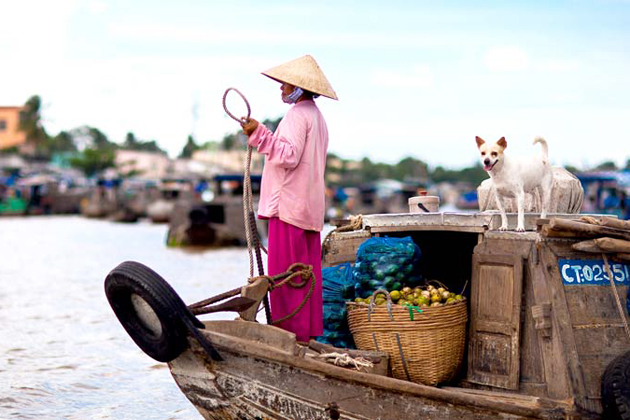 Next, there is a rowing boat along the shady maze of channels. Head for an orchard in the locality to enjoy all kinds of local tropical fruits, and visit artisan workshops to see manufacturers handicraft villages in the workplace.
Lunch break in a park garden. Then you will be cycling to the village, sightseeing and soaking up the rural atmosphere. If you want to relax, you can lounge on a hammock.
Back on the water, continue to take the train to the city of Vinh Long to stop at a land market, where a car will take you back to Ho Chi Minh City at the end of your tour.