If you are pondering about where to go during your Vietnam vacation, then a visit to Thua Thien- Hue Province, stopping through Bach Ma National Park will definitely satisfy your need. Dubbed as heaven on the ground for nature-lovers, Bach Ma National Park gains its fame not only as a conservation area of the rare ecosystem but also for its captivating and tranquil natural beauty. In English, Bach Ma means the white horse which stands on the total area of 22.030 hectares which is 40 km away from Hue City.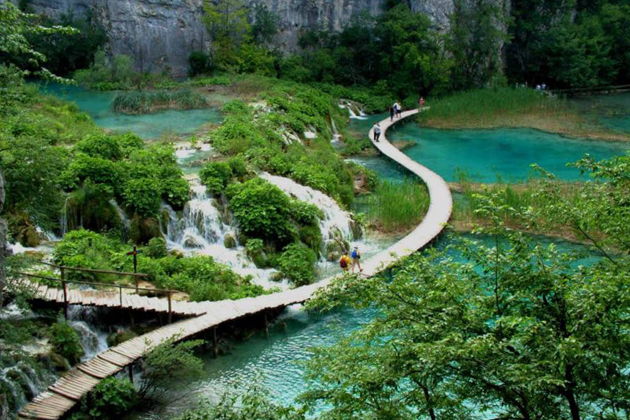 The Best Time to Visit Bach Ma National Park
Your journey to Bach Ma reaches the best in summer or at the beginning of autumn. On these occasions, rains hardly occur and the weather is always cool and comfortable, which encourages your outdoor activities. Moreover, fresh air, light aroma, and the pleasant winds of these seasons will absolutely make tourists' discoveries even more fascinating.
How to Get to Bach Ma National Park
With the distance not too far from the city center, this " Elysium" place should be added into the itinerary of your Hue tours.
Drive to Bach Ma National Park
It will be such an interesting experience for ones traveling to Bach Ma National Park by motorbike or car. Driving to Bach Ma National Park from Hue will take only about 50 minutes by car and 90 minutes by motorbike. In your drive, you totally can rest on your laurels because the road to Bach Ma is now quite favorable and safe.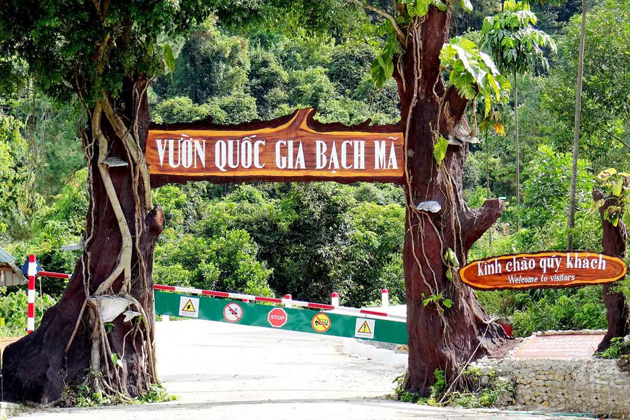 From Hue, follow the National Highway 1A to Phu Loc town, and you will see a sign on the entrance to Bach Ma National Park. Ask the staff of the hotel you stay in for the address of companies for hiring these vehicles.
Go by Coach or Taxi
This is also a convenient travel option. You can buy tickets or hire a private coach at the central coach station in Hue City. Depending on the quality of the car, the tickets will have different prices varying from 100.000 VND to 200.000 VND for a single round-trip ticket. Besides, you can catch a taxi from some brands such as Dong Ba, Thanh Cong, Mai Linh, Hoang Sa, … The price is usually around 25,000 VND / km.
When arriving at Bach Ma National Park, you will have to stop at the gate to buy tickets, the fare is usually 40,000 VND/ a person.
What to Do & See in Bach Ma National Park
Ngu Ho (Five Lakes)
Within only half an hour of walking, the Ngu Ho path will lead you to several beautiful and dreamy waterfalls standing next to greenish and romantic lakes. Ngu Ho comprises of 5 lakes at 5 different levels of height. All of the lakes have their own charms and attraction but the third lake is said to be the most gorgeous one. There are waterfalls in the lakes, which lead to a very charming scenery when looking above the lakes. Don't forget to bring your cameras or you will miss appealing photos of this place. You can also feel free to swim in these lakes if you are healthy enough to resist the cold water here.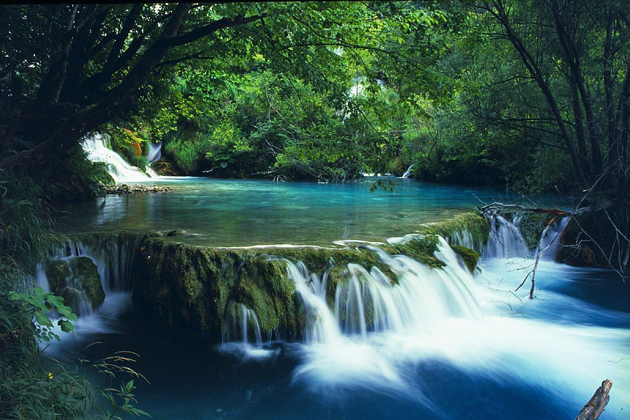 Do Quyen Waterfall (Rhododendron Waterfall)
The best time to pay a visit Do Quyen Waterfall is autumn. From the height of 300 meters, you can look down to contemplate an excruciatingly foaming waterfalls and endless mountain hills. Its name Do Quyen (Rhododendron) has the root from beautiful flowers growing tremendously around the falls, and often blooming gloriously from March to June.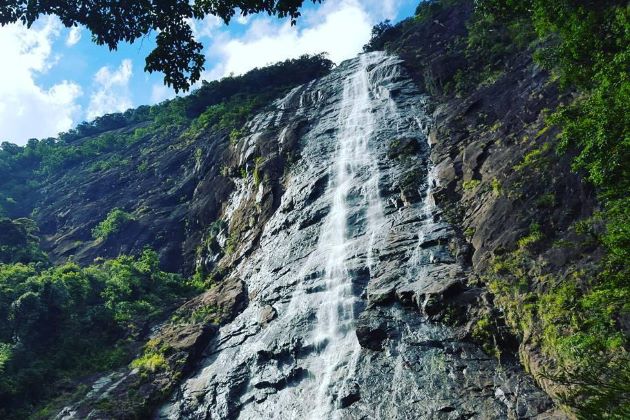 Truc Lam Zen Monastery
If you are a superstitious person, it is sure that Truc Lam Zen Monastery in Bach Ma National Park is the place for you. The monastery is surrounded by Truoi Lake on Linh Son Mountain. To reach Truc Lam, tourists have to take a boat to cross the lake for 15 minutes. On the boat, you can enjoy watching the reflection of white clouds in the lake or the majestic sight of Shakyamuni Buddha statue with 24-meter high and 1.500-ton weigh sitting in a meditating posture. On the other side of the lake, the constructions of the monastery hide in the midst of Linh Son's foggy.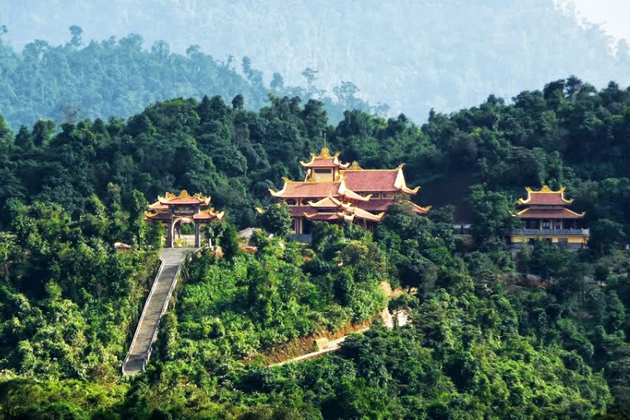 After 172 steps of the three-level stair, visitors will reach the main gate of the monastery, which looks like it was built on the majestic sky. And what you can see there is the harmonious organized architecture works such as main temple, monk houses, bell tower and numerous types of rare plants grown by the monks here in the garden.
Hai Vong Dai (Sea Observation Post)
Hai Vong Dai is at the height of more than 1400m, which is the highest point at the peak of Bach Ma Mountain. In order to get to this post, visitors will have to conquer the trail Vong Hai Dai, one of the easiest subdued walks in Bach Ma National Park. At Vong Hai Dai, visitors can admire the surface of Bach Ma with magnificent mountainous landscape and scenery of Hue City, Hai Bridge, Lang Co Bay, Truoi Lake, etc.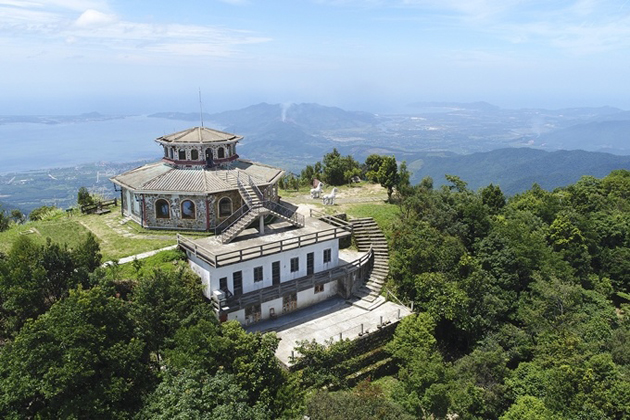 Discover the Wildlife of Bach Ma National Park
Bach Ma national park has preserved more than 1400 species of plants which some rare ferns and orchids can be only founded there. Besides, more than a hundred kinds of mammals and reptiles are discovered in the national park, three of which (the Truong Son muntjac, the antelope-like saola,  and the giant muntjac) has recently appeared in Bach Ma national park. Moreover, primates are also said to living in the park. Especially one of them is red-shanked Douc Langur. A visit to Bach Ma national park will give you a priceless chance to see these valuable floras and faunas.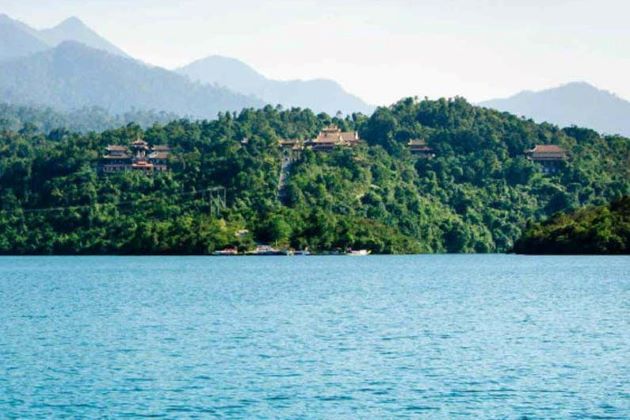 Things to Remember When Traveling to Bach Ma National Park
From the entrance to the peak of Bach Ma is far more than 19km, so it's only suitable for visitors who have strong health and love adventure.
Visitors should prepare hats, clothes, and accessories to keep warm because Bach Ma National Park contains all four seasons in a day.
Tourists should prepare mosquito and insect repellent.
Smoke, camping fire, and litter are seriously restricted.