Tour Route: Ho Chi Minh City – Mekong Delta – Cu Chi Tunnels – Danang – Hoi An – Hue – Hanoi – Halong Bay – Yangon – Mandalay – Ngapali
Duration: 21 Days/ 20 Nights
Date: No fixed departure dates. You may go whenever you wish.
Start/ End: Ho Chi Minh City/ Yangon
Tour Type: Explore and Experience, Beach & Relaxation
Tour Categories: 4 Countries – 1 Destination, Myanmar Tour Packages
Tour Customizable: Absolutely! (Tell us your specific requirements in the inquiry form)
Brief Itinerary
12-day Vietnam Tour
Day 1: Ho Chi Minh City Arrival
Day 2: Ho Chi Minh City Tour
Day 3: Ho Chi Minh City – Mekong Delta
Day 4: Cu Chi Tunnels – Fly to Danang
Day 5: Danang – Hoi An
Day 6: Hoi An Ancient Town – My Son Sanctuary
Day 7: Hoi An Beach Relaxation
Day 8: Hoi An – Hue
Day 9: Hue City Tour
Day 10: Hue – Fly to Hanoi
Day 11: Hanoi – Halong Bay
Day 12: Halong Bay – Hanoi
9-day Myanmar Tour
Day 13: Hanoi – Fly to Yangoon
Day 14: Yangon City Tour
Day 15: Yangon – Fly to Mandalay
Day 16: Amarapura Ancient Capital
Day 17: Mandalay – Fly to Thandwe – Ngapali
Day 18 – 19 – 20: Ngapali Beach & Relaxation
Day 21: Thandwe – Yangon Departure
12-day Vietnam Tour
Day 1: Ho Chi Minh Arrival
Upon arrival, our guide and driver will be waiting to warmly greet you and escort you to the hotel for check-in. The rest of the day will be yours. Overnight in Ho Chi Minh City.
Day 2: Full-day Ho Chi Minh City Highlights (B, L)
After breakfast, we visit all the highlights in Ho Chi Minh City like the Reunification Palace. It is a palace of the old President in South Vietnam during the American war. Next, head to the War Remnants Museum where the poignant display of the futility of war is. After that, we visit Notre Dame Cathedral & Old Post Office, the two sites that we can't miss when we visit the city.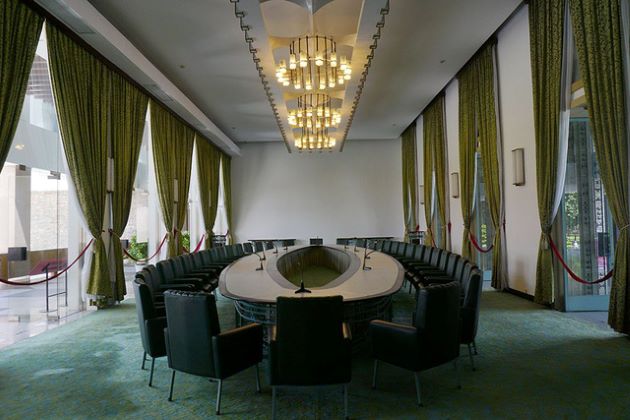 After lunch, we traverse to District 5 to head to Cho Lon (China Town) and FITO Museum which is the first and the most interesting museum on Vietnam traditional medicine. We then go back to the center to do shopping at the renowned Ben Thanh market. This market is very prevalent with tourists, primarily due to its central location. Before dinner, we have one hour to enjoy the Water puppet show in the Golden Theater.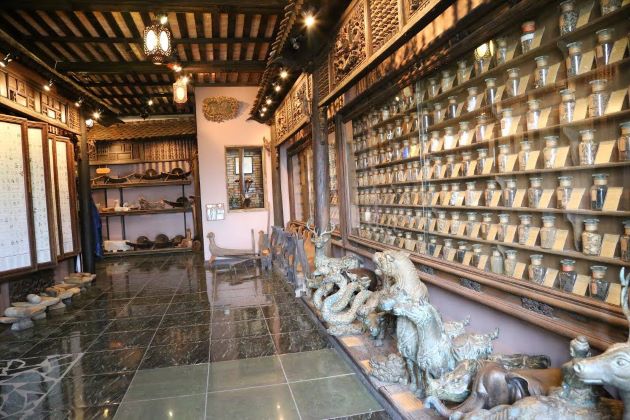 Later, enjoy freely evening activities yourself: walking around at the night market in Ben Thanh market area; explore the highest building in Saigon, Bitexco….Overnight in Ho Chi Minh City.
Day 3: Ho Chi Minh City – Mekong Delta (B, L)
Today, we will enjoy a trip to discovering the Mekong Delta Region. The program will begin with a visit to Cai Be floating market. Then, we make our way to Tan Phong Island for biking or walking on village paths to marvel at the local daily life: orchard, pagoda, church, school, traditional houses or maybe the ancestral ways to enjoy fruits in Mekong Delta… En route, make some stops to observe how to sew coconut-leaves for cottage roof, they make rice-net for spring-rolls, and especially see how they wave the dried water-hyacinth to make many products such as baskets, hats, bags, wallets, shoes…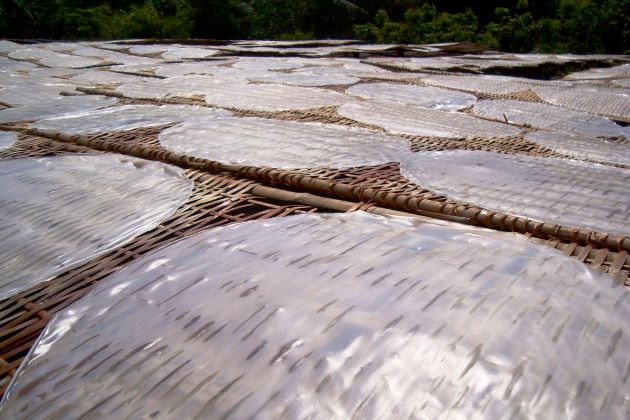 Then, the rowing boat leads you deeper into the countryside along smaller canals to get into a peaceful time. Return to our boat to go across one of the longest rivers in the world which is Mekong River, to come to An Binh Island. Traverse on a handmade canal and reach a local house & have an optional lunch.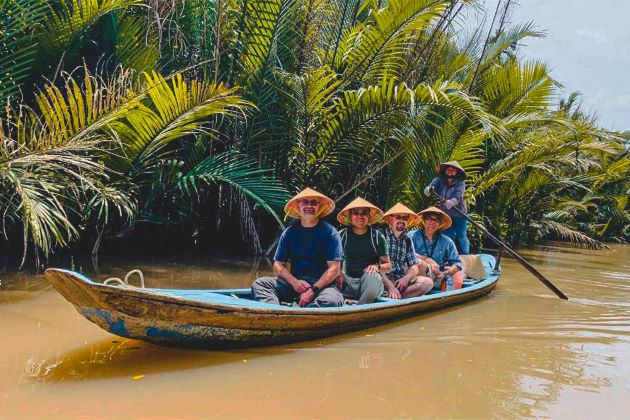 After lunch, we can stroll around this orchard & get into some cups of tea while listening to traditional music in the ancient house. Walk in the local village to visit the local workshop to see how to make rice paper, pop-rice, coconut candy… indulge in some sweets with a cup of hot tea. Go to the brick kilns where you can witness how the local people create beautiful potteries from clay. The trip will end at Vinh Long city! Then, transfer back to Ho Chi Minh hotel. Overnight in Ho Chi Minh City.
Day 4: Cu Chi Tunnels – Fly to Danang (B, L)
Today, settle into your private air-conditioned vehicle with your tour guide for a pretty drive to the Cu Chi tunnels. Upon arrival, we learn the background of the place while watching a short film about the Cu Chi tunnels. After that, you will follow the guide around the site to learn about the web of tunnels dug by the Viet Cong fighters, and how bamboo traps, rice paper, and rice wine made. Later, transfer to the airport for flight to Danang. Upon arrival, our guide and driver will be waiting to warmly greet you and escort you to the hotel for check-in. The rest of the day will be yours. Overnight in Danang.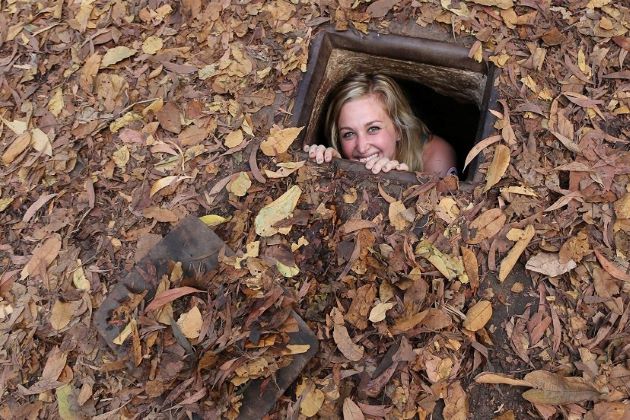 Day 5 Danang – Drive to Hoi An (B, L)
Today, enjoy a Danang city private tour. Firstly, head to Marble Mountains – a five mountains complex with old pagoda & grottoes inside. This place is a good opportunity for learning about Vietnam Buddhism & get into the stunning Danang Beach from the landscape's summit.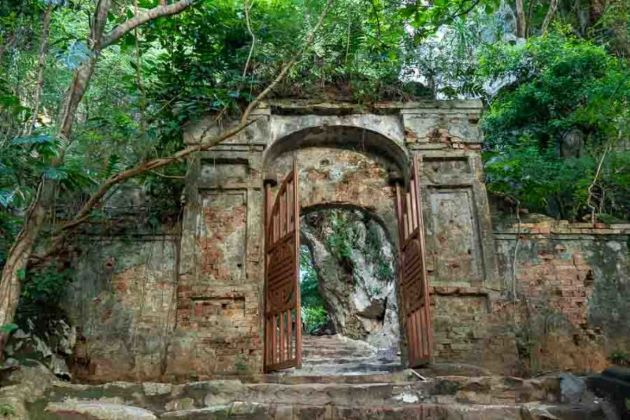 Next, head to Son Tra Peninsula with renowned Lady Statue Buddha. Travel to Cham Museum to get an insight into the Champa Kingdom & Champa's Culture before transferring to a local restaurant for your lunch.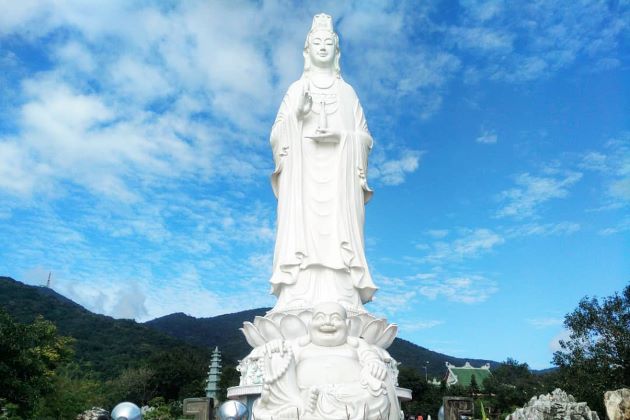 In the afternoon, visit Dragon Bridge which is one of the most stunning bridges in Danang city. Lately, we will visit Han Market for shopping or witness the local people's daily life before heading back to your hotel for a rest. Overnight in Hoi An.
Day 6: Danang – My Son & Hoi An Ancient Port Town (B, L)
After breakfast, take a pretty drive to the My Son Holy Land. Tucked in the mountains up winding roads with marvelous vistas, lying the 4th century My Son Holy Land ruins. The ruins lie in the stunningly mountainous landscape. Go inside the temples to listen to all about the history & stories of the Cham locals as well as this holy site.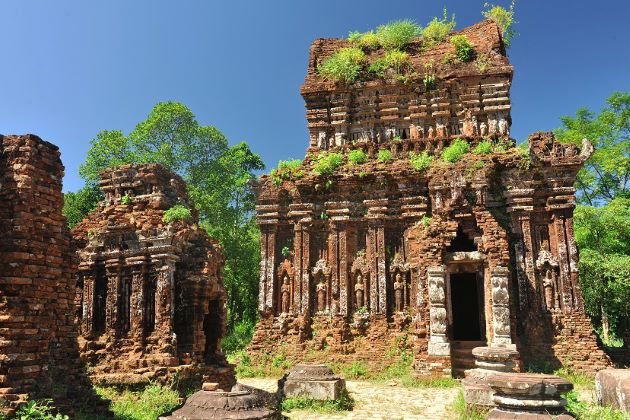 In the afternoon, keep going to the Ancient Capital of Hoi An featuring the 16th-century port town in its preserved state. Head to the Museum of Trade Ceramics which is home to art and pottery dating from the 1,500's to the 1,700's. The tour continues with a visit to Chua Ong Pagoda, a temple from the 17th century which features China's influence in the region. Go inside the Old-aged Town as the streets take on a magic of their own with old lanterns, French-style houses, intricately carved wooden doors and more.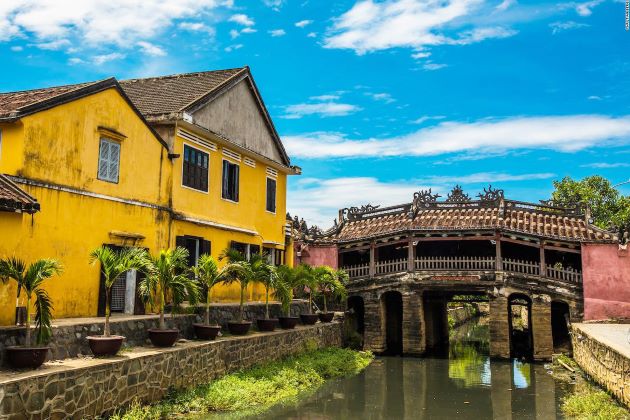 Stroll through the Old Tam Ky House to get an insight into its imperial styles meshed with French overtures. Wander along the river and observe traditional boats and locals on bicycles passing by. Visit Japanese Covered Bridge which is for centuries connected the Chinese & Japanese sides of town over the waterway. The old wooden structure has shown wonderful resilience for over 400 years. Later, enjoy walking along the riverside as vibrant lanterns light up the town. Then return to your hotel relaxation. Overnight in Hoi An
Day 7: Hoi An Beach Relaxation (B, L)
Hoi An is also renowned for its stunning sandy beach. Today just relax and enjoy the sunshine and the beach. If you want to seek some fun activities today, let join a fishing tour to experience being a local fisherman, or jovially go diving in Cham Island. Overnight in Hoi An.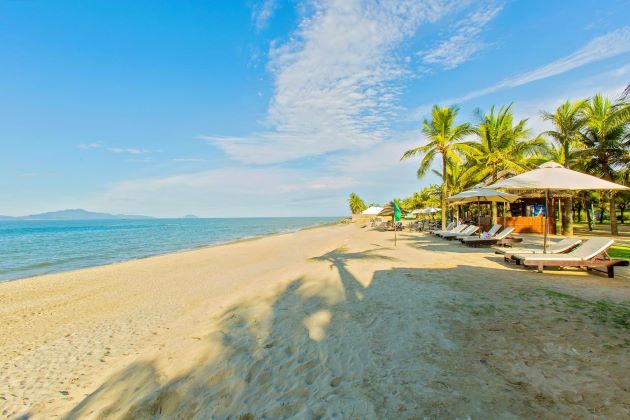 Day 8 Hoi An – Mountain Coastal Road to Hue – Street Food Tour (B, L)
Today, take a scenic ride along the mountain coasts of Vietnam (approx. 5 hours). We will start by riding along the beaches of Danang where you can admire hundreds of traditional fishing boats scattered along the water with stunning mountains lining the horizon. As approaching the steep & narrow ascent you will find the view surreal. En route, there is a stretch of road overlooking a scenic bay with a small fishing village which is perfect for taking photos. Climb to a summit where you meet the cloud. Onward through mountains, countryside, valleys, and shorelines you will find numerous marvelous scenes, wonderful places to stop for photos. As entering Hue, you will be definitely impressed by various imperial signs and impressive houses and buildings. Check into the hotel in Hue.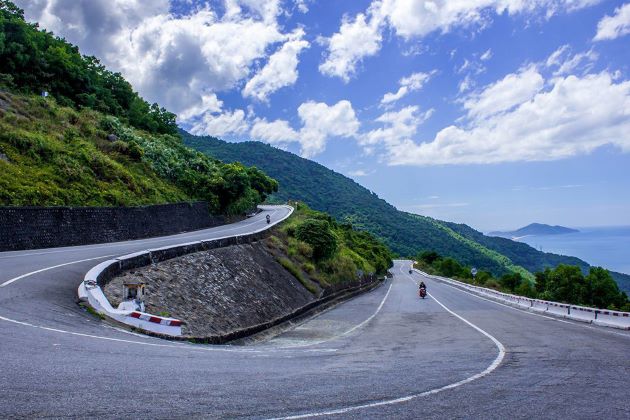 Meet your guide at your hotel, and hop on a traditional cyclo (3-wheeled bicycle taxi) to start your evening street food tour. Set out around the streets of historic Hue to explore the city's most prevalent street food haunts. En route, jump off to sample delicious Banh Beo (steamed rice discs topped with shrimp) and Ram It (sticky rice dumplings), and listen to your guide explaining some of the traditional ingredients as well as Vietnamese cuisine.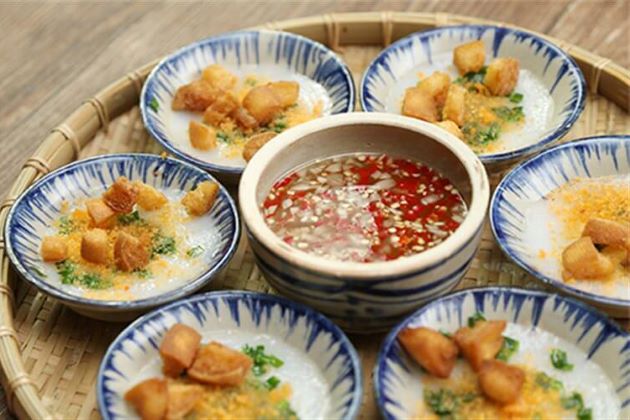 Return to the cyclo, witness views along the Perfume River as crossing the Phu Xuan or Trang Tien Bridge, then glide past the UNESCO-listed monuments of Hue's Royal Citadel. Stop and savor another local specialty, Banh Khoai (crispy pancakes served with a soybean dipping sauce & fresh herbs) as your guide will tell you tales of Hue's imperial history as well as fascinating heritage. At the entrance of Dong Ba gate, dig into a steaming bowl of Bun Bo Hue – a beef vermicelli soup that is a street food staple for people here. Savor another dish which is egg rice crackers with beef or pâté on charcoal served at a small snack shop nearby. Head into the pavilion of the Royal Citadel for a post-dinner cup of herbal tea or Vietnamese coffee, while getting into vistas over the Imperial City. Finally, you will jump back on the cyclo heading back to the hotel. Overnight in Hue
Day 9: Highlights of Hue City (B, L)
Hue, the former capital of Vietnam, was the seat of the Nguyen Dynasty. En route, you will have an opportunity to experience the history & beauty of this city which is considered a must-see destination in Vietnam. Start with a tour of the Dong Ba market, an exciting market filled with vibrant sights, sounds, and smells. Stroll through local vendors and savor traditional foods. Then, venture to the UNESCO World Heritage-listed wonder of the Citadel, a majestic walled city replete with regal tombs, ornate pagodas, and sacred temples. Dive into the fascinating past of the complex as your guide gives historical narration. Afterward, visit a local pagoda for lunch.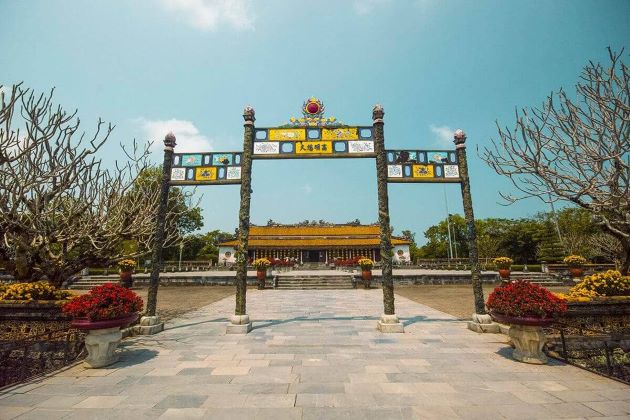 In the afternoon, arrive at the renowned Thien Mu Pagoda where you can admire the perfume river. After heading to some of Hue's most impressive tombs, go to the Tiger Arena to learn of the past brutality and eccentric emperors of the 20th century. Finally, boat on the cruise down the Perfume River, a romantic stretch of waters thronged with stunning views and impressive bridges. Disembark your boat then back to your comfortable car to return to the hotel. Overnight in Hue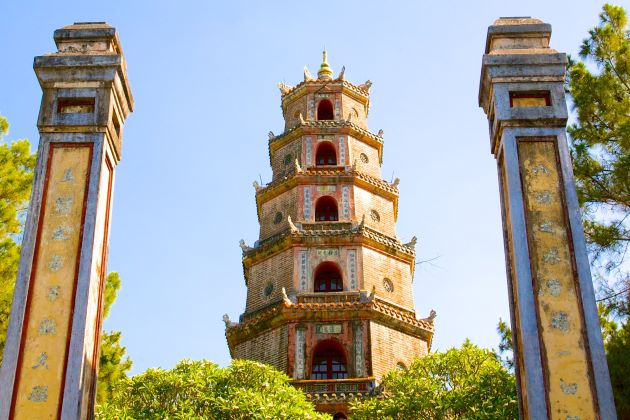 Day 10: Hue – Flight to Hanoi (B, L)
This morning, you will be escorted to the airport for a flight to Hanoi. Upon arrival, our guide and driver will be waiting to warmly greet you and escort you to the hotel for check-in.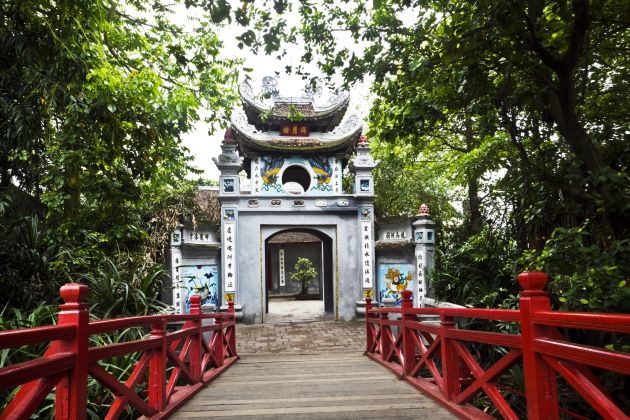 In the afternoon, start the city tour in Hanoi, covering sites that consist of Hoan Kiem Lake and Ngoc Son Temple – also known as the Temple of the Jade Mountain. Get an insight into the intellectual and religious heritage of Hanoi at the Temple of Literature, an imperial school built during the Dynasty of King Ly over thousand years ago. Stand at the foot of the Pagoda But Thap, among the oldest pagodas in Vietnam, then admire the Dai Nghien, a carved, stone inkstand resting on the backs of a trio of frogs. Head to the red-painted The Huc Bridge. Latter, take a cyclo ride discovering the winding streets of the Old Quarter, one of Hanoi's most atmospheric neighborhoods. Overnight in Hanoi.
Day 11: Hanoi – Halong Bay (B, L, D)
After breakfast, travel to Halong Bay which is one of the Wonders of the Orient (3 hr. drive). Your cruise across Halong Bay begins around at noon on Tuan Chau Island at the doorstep of Vietnam's most marvelous wonder. You will be greeted by the Paradise Crew & Cruise Manager aiming throughout your stay at giving you with the highest standards of service.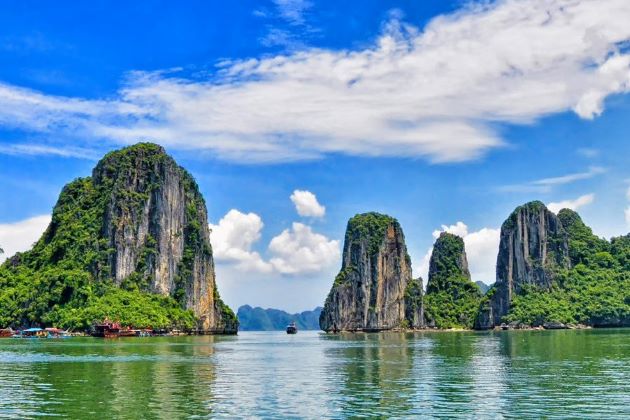 In the afternoon, explore some of the treasures stretching across the Bay of the descending Dragon: fascinating caves, picturesque floating villages, pristine beaches, fantastic rock formations rising up out of emerald water. While onboard, relax at leisure of the Spa, Beauty & Massage services; surrounded by a beautiful setting in motion. Also, you can attend the chef's cooking demonstration and try your skills in the art of traditional Vietnamese cooking.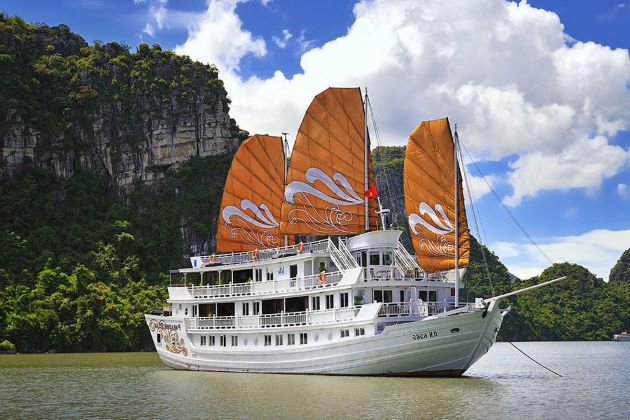 One of the highlights during your stay on board is the innovative and varied cuisine offered at Lunch and Dinner in the elegant dining-room along with a wide selection of wines and beverages from around the world. Overnight on Board
Day 12: Halong Bay – Return to Hanoi (B, L)
Today, wake up early for Tai Chi exercises on the sun deck and continue cruising the bays. Breakfast will be served in the restaurant. Arrive in Halong City around noon and drive back to Hanoi hotel for check-in. The rest of the day will be yours. Overnight in Hanoi.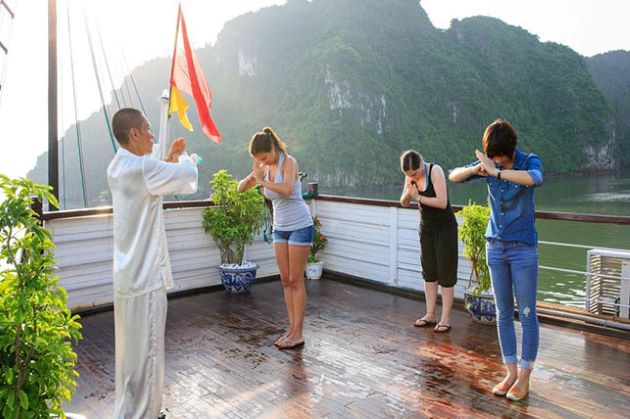 9-day Myanmar Tour
Day 13: Hanoi – Flight to Yangon (B, L)
Upon arrival, our guide and driver will be waiting to warmly greet you and escort you to the hotel for check-in. The rest of the day will be yours. Overnight in Yangon.
Day 14: Yangon Capital Highlights | Royal Style Dinner (B, L, D)
After breakfast, head to the downtown area to witness the Old City Hall, and Maharbandoola Park. Then wander along the old street ending at the old Strand Hotel. Next, transfer to Botahtaung Pagoda featuring golden decorations inside. Keep going to Bogyoke Market selling many Burmese traditional handicrafts consisting of stone, wood and bronze carvings…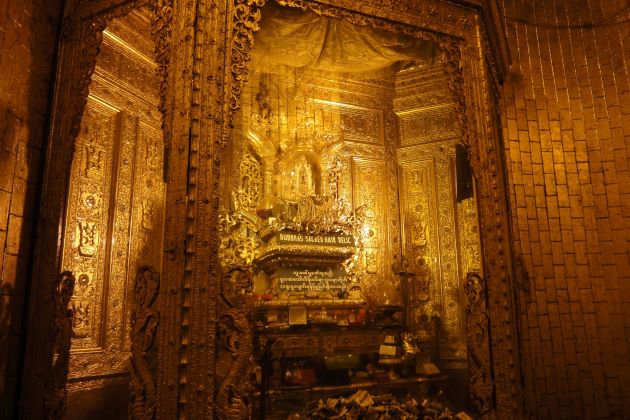 In the afternoon, make our way to Kandawgyi Park near Chaukhtetgyi Reclining Buddha Image. Continue to the highlight of Yangon including the golden Shwedagon Pagoda, which has been described as one of the wonders in the world. Shwedagon plays a very essential role in the Old Burmese History and also is an important Buddhist icon. Get into the sunset over the pagoda.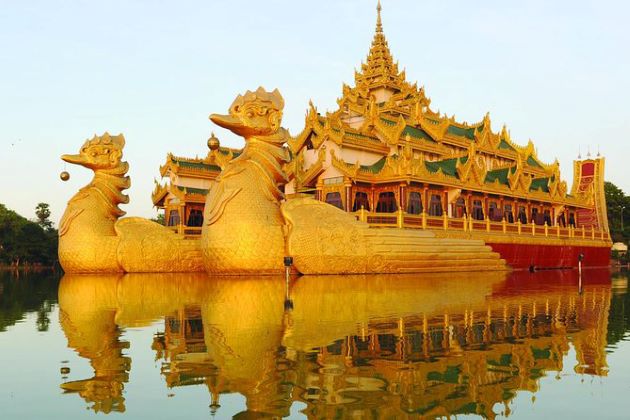 In the evening, get into a Cultural Dinner Show on the Karaweik Palace – a floating marble boat featuring the traditional instruments, attire, and dances of Burma conveying the ten national arts. Later, return to your hotel for the evening. Overnight in Yangon.
Day 15 Flight to Mandalay| Half Day City Tour (B, L)
Today, transfer to the airport for flight to Mandalay. Upon arrival, our guide and driver will be waiting to warmly greet you and escort you to the hotel for check-in.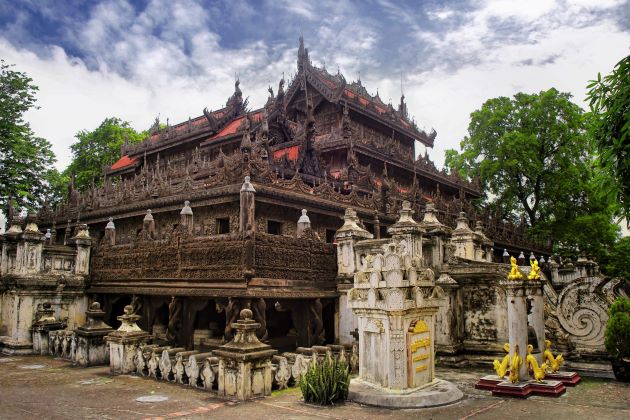 In the afternoon, enjoy a tour of Mandalay. Visit the Mahamuni Pagoda housing a Buddha image renowned for its adornment of gold foil & crown made of sapphires, rubies, emeralds, and jade. The resulting mass of precious metals as well as jewels weighs in at nearly a ton (900 kilograms). Stop by the Shwenandaw Kyaung and Shwe Inbin Monastery. These two Buddhist complexes help to illustrate Mandalay's unique architectural heritage.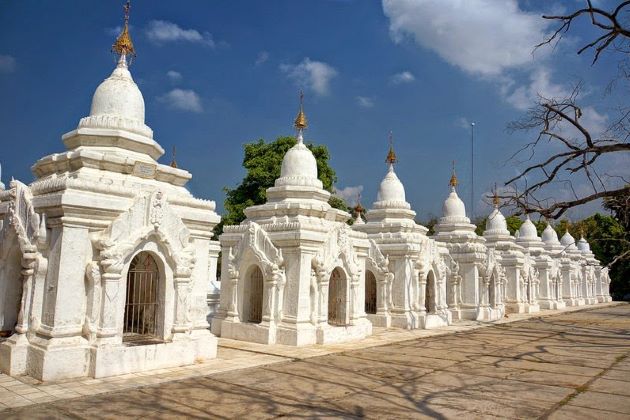 We keep our tour running by visiting Kuthodaw Pagoda which is a Buddhist stupa located at the foot of Mandalay Hill, is famous for its 729 marble slabs. Each of which is inscribed with a Buddhist teaching. Then, head to Atumashi Monastery built in 1857 by King Mindon. 2 years after the capital was moved to Mandalay. Lastly, go to Mandalay Hill to enjoy the sunset over Mandalay. Then, back to your hotel. Overnight in Mandalay.
Day 16: Amarapura Ancient Capital (B, L)
In the morning, transfer to Sagiang which is the capital of Sagiang Division located on the Irrawady River. We cross the Inwa Bridge, which was constructed by the British in 1934. Then head to the Maha Ganayon Kyaung Monastery to observe hundreds of monk's line up for daily meals. Then we visit the U Bein Bridge – a 1.2 kilometers long and, is the longest teakwood bridge in the world.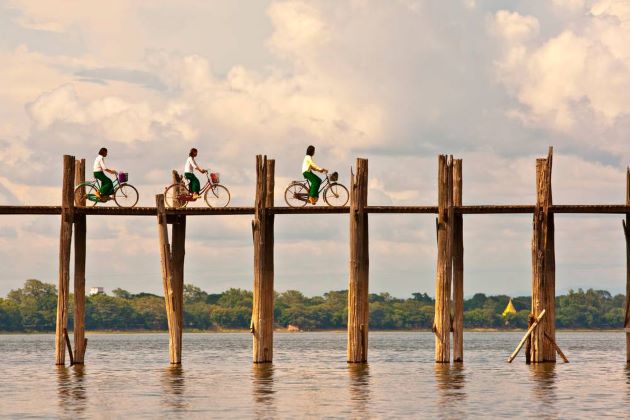 Make our way to Kaung Mu Taw Pagoda: a dome-shaped pagoda rising up 46 meters. At the base of the pagoda, you can see 812 stone pillars, each one with a hollow and image of a Nat inside. Also, we head to Sagaing Hill which has a number of small pagodas with many meditation centers along with Soon U Ponya Shin Pagoda, a pagoda painted in gold. Stop at monasteries and nunneries to have a little chit-chat with monks while enjoying hot green tea. Later, travel to Amarapura – City of Immortality, and the ancient capital of Myanmar. At the end of the day, visit the ancient temple of Pahtodawgyi constructed in 1820. Overnight in Mandalay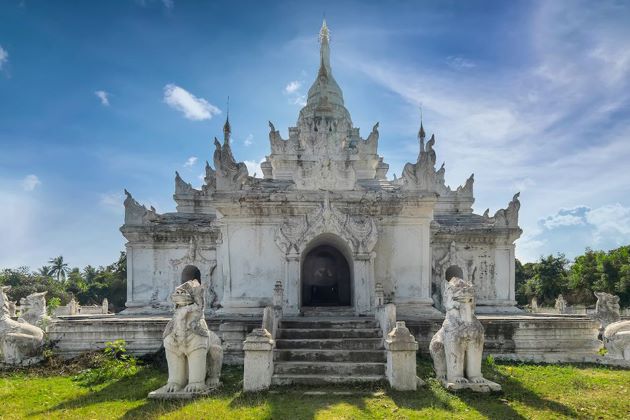 Day 17: Fly to Thandwe – Ngapali (B)
Today, you will take a flight towards Thandwe. Upon your arrival, you will be escorted by hotel's shuttle bus and transfer to hotel for check-in. Overnight in Thandwe
Day 18: Full-day Ngapali Beach Relax (B)
Relax at leisure with Ngapali Beach. Overnight in Ngapali.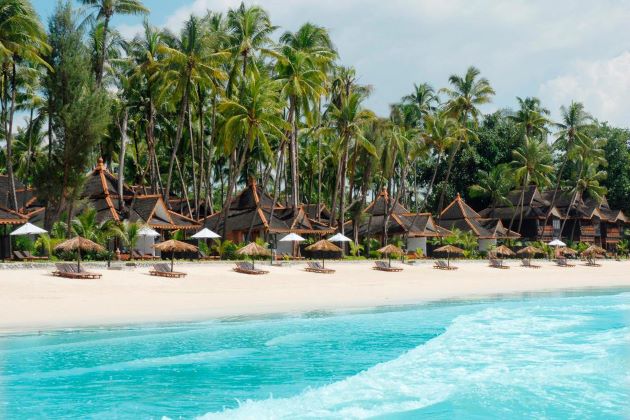 Day 19: Full-day Ngapali Beach Relax (B)
Relax at leisure with Ngapali Beach. Overnight in Ngapali.
Day 20: Full-day Ngapali Beach Relax (B)
Relax at leisure with Ngapali Beach. Overnight in Ngapali.
ay 21: Thandwe – Yangoon Departure (B)
Time to say goodbye. Relax at leisure until getting escorted to the hotel for a flight coming back home. The trip ends. Hope you enjoyed the trip and hope that we will have another opportunity to go with Viet Vision Travel.