General Information
Duration: 1 Day
Date: Upon request
Start/End: Hanoi/ Hanoi (Pickup & Drop off at the hotel)
Group size: Private only – 1 person and above
Active level: Moderation
Tour Highlights

Cruise along Yen River on a rowing boat and enjoy the scenic scenery
Discover the worship and belief of Vietnamese people
Explore one of the most significant caves in Vietnam: Perfume Cave
Feast on delicious lunch with local dishes
Experience our Vacation with
Guides: Hand-pick from our best guides, mature, acknowledgeable, all are licensed, great senses of humor
Drivers: friendly, responsible, reliable with many years of driving experience, door-to-door services
Vehicles: comfortable, spacious, air-conditioned, big window
Viet Vision Travel Office: 24/7 customer service, accommodate all your needs
Full Itinerary
At 8 AM today morning, we are welcome by our local tour guide and driver then travels to Perfume Pagoda which is around 70km far from Hanoi. After 1 and a half hours of driving, we catch Ben Duc, relaxing for a while, we take the rowing boat along the Yen river entering deeper into the Perfume Pagoda. This is your relaxing time with fresh air, good two sides view of Limestone Mountains, rice fields, and other boats rowing in front or behind…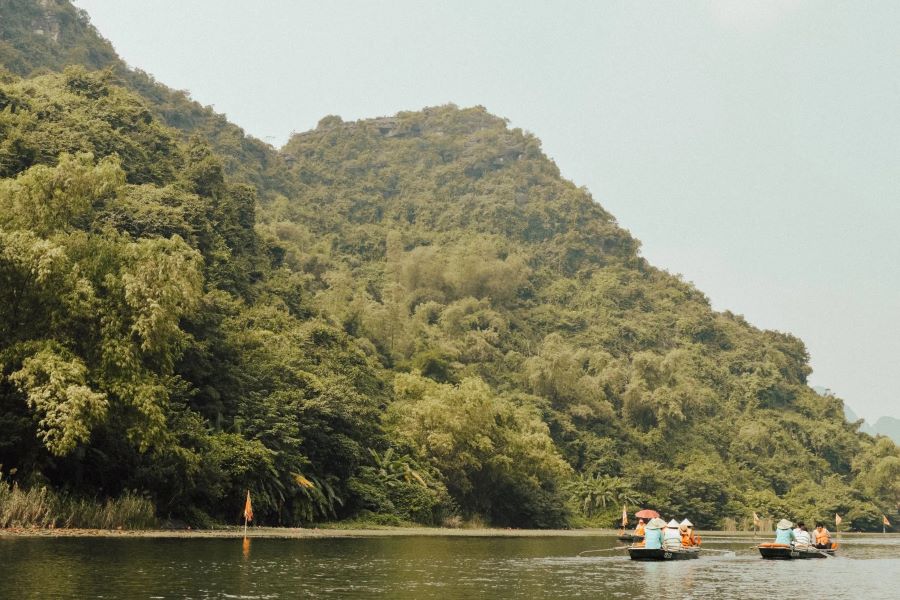 Arriving at Thien Tru wharf, we have a short walk up to the Thien Tru Pagoda (the God of Kitchen pagoda) area where we can choose cable car or trek up to the Perfume Cave. The cable car option gives us a panorama view of the whole place with mountains, rivers, and villages; but the path up and down takes us to experience the way the Vietnamese Buddhist people going to their religious land every spring….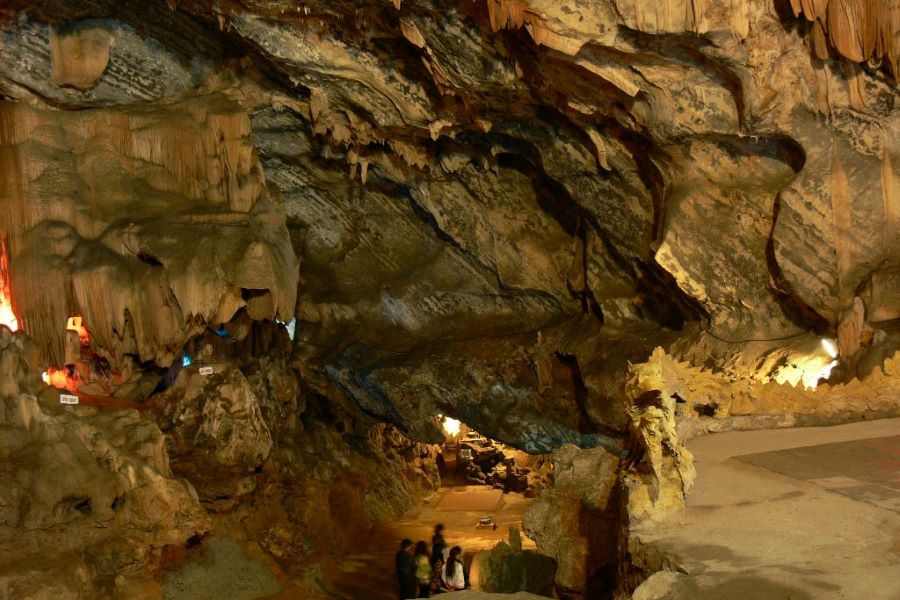 Our destination today is the cave where the Perfume Pagoda is inside. The cave itself is recognized as one of the most beautiful caves in Vietnam with shaped stalagmites of "Co" and "Cau" who will help you have your boy or son if you can't have one; and "Dun gao" (Rice stalactite shape) which you will get richer if you praise when you come here….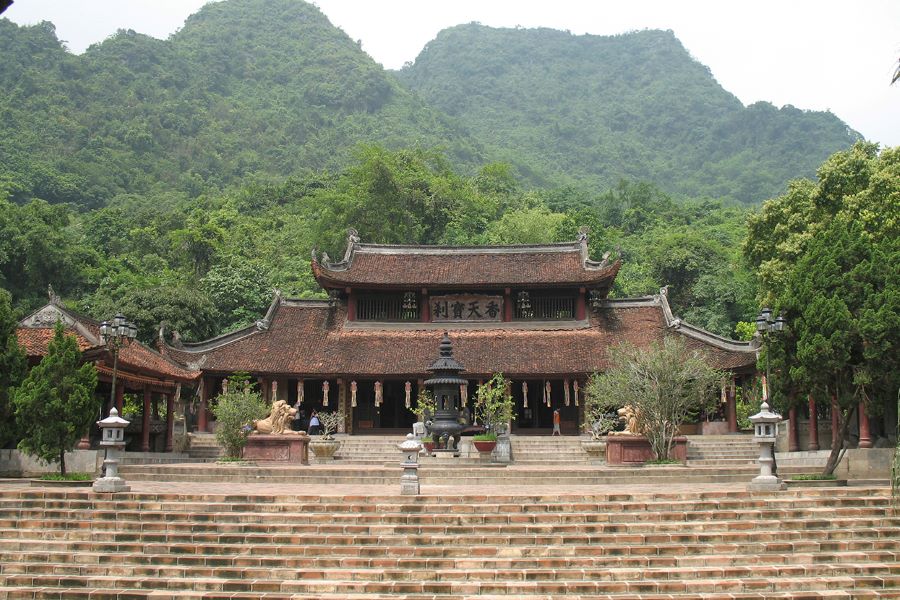 We are back to the restaurant for lunch by cable car or on foot then take a boat back to our vehicle for our journey to Hanoi after visiting Thien Tru Pagoda. Arriving at the hotel in Hanoi, the trip ends.