Vietnam every morning is always hustling and hurried. Therefore the streets in Vietnam are always in a state of congestion. But the nightlife in Vietnam is something else entirely.
Ho Chi Minh City is lively and full of energy with pubs, bars or cafes in the rooftop that can see the panoramic view of Ho Chi Minh City or have a drink at live music cafe. Ho Chi Minh is also the place to lots of event and music shows of famous singer in the country and aboard.
Nightlife in Hoi An is gathered in bustling Old Quarter and Riverside, including bars, cafes and live music venues. With the appearance of traditional lanterns along with folk dances and lit candles floating in the Thu Bon River, Hoi An has become more vibrant than ever. These locations still open until 3a m, an ideal spot for party lovers.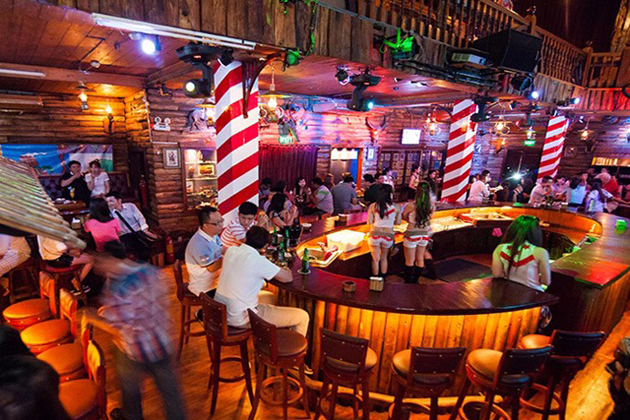 Just like Hoi An, Da Nang is noisy and energetic and place to many lively bars and nightclubs and outdoor bars. These locations stay open until 3am and bring together many talented DJs and live bands. In Da Nang pubs and bars, you can find wines and beer following European standards but are very cheap.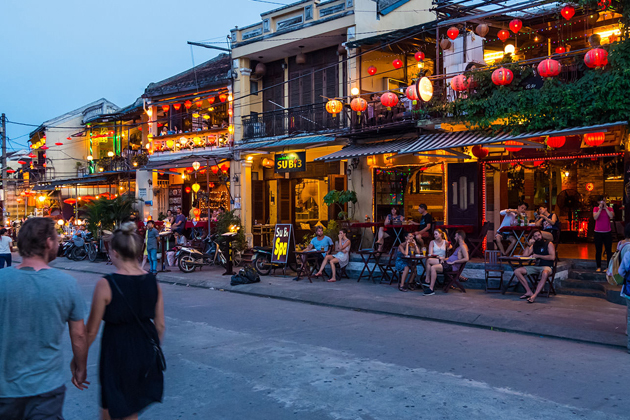 Unlike the other lively city, the capital Ha Noi become slow, quiet and gentle. Ha Noi people love to stroll and contemplate Hoan Kiem Lake at night. Old men sit and play chess together, some painters are still engrossed in drawing picture for guests. Some master still write calligraphy or the young people have their beer and sit by the pavement in Ta Hien street, they are talking while enjoy their beers. This is an interesting style of drinking beer and it's very cheap. There is one special things at the weekend in Ha Noi, in the Old Quarter at weekends, have night market, selling from 6 pm to 11pm. Night market is the place for more than 4000 stalls with all kinds of item and has traditional folks and cultural performances like: "cheo, xam, quan ho". Nightlife in Ha Noi often close early,11pm for almost bar or pubs, beer stations.