Trưng Trắc and her younger sister Trưng Nhị were daughters of a military mandarin (lạc tướng) who lived in the 1st century in Mê Linh District (Hà Nội), and descendants of the Hùng Kings.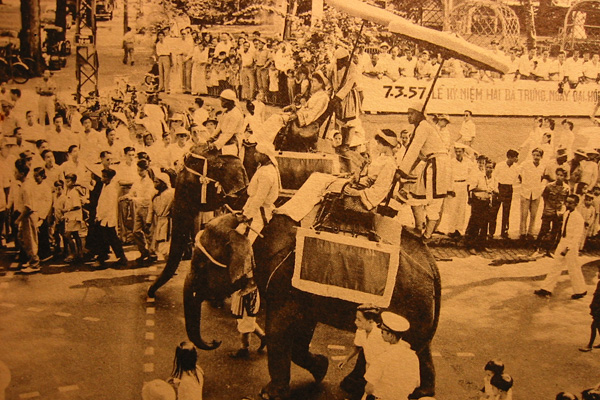 After Trưng Trắc's husband, Thi Sách, was killed by the Chinese governor Su Ting (Tô Định), she and her sister led an uprising against the occupiers. They succeeded in overthrowing the Chinese and reigned as queens for three years (40-43 CE). When they were defeated by the Han General Ma Yuan (Mã Viện), they drowned themselves at the confluence of the Red River and the Đáy Rivers; according to another source, they fell down in combat.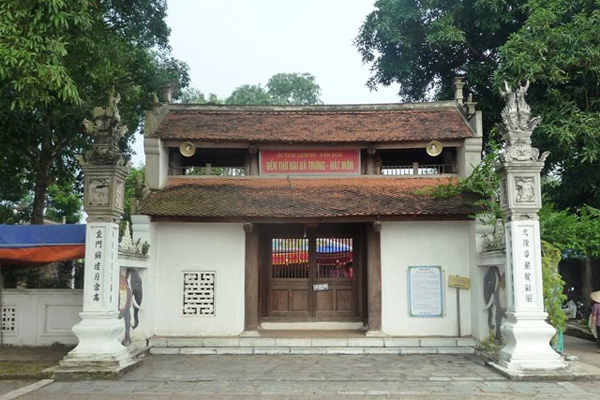 Several temples are dedicated to the sisters in Hát Môn (Phúc Thọ District, Hà Nội), Đồng Nhân (Hà Nội), and Mê Linh (Hà Nội). One theory holds that the names "Trưng Trắc" and "Trưng Nhị" mean "first queen" and "second queen"; another hypothesizes that the sisters were born in a village that raised silkworms and were given the names of Trắc (compact cocoon) and Nhị (second-category cocoon).