Vietnamese traditional costumes for men, generally, are in cotton cloth without folds, with large upper hems. White trousers are worn with a tunic. In the past, light or black trousers made part of the ordinary costume.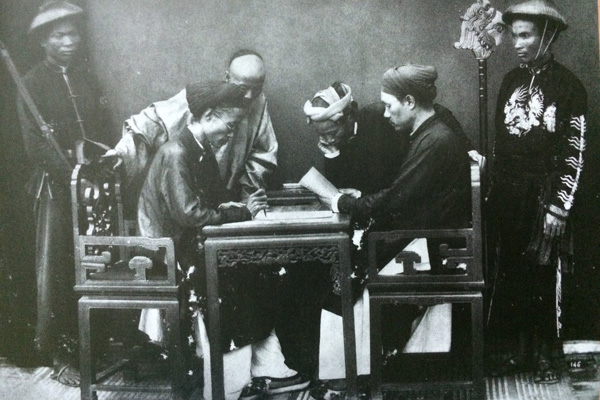 Quan suong la toa was trousers with very large upper hem tied together and the two ends were turned down. Womens trousers in cotton cloth were dyed black and had a belt.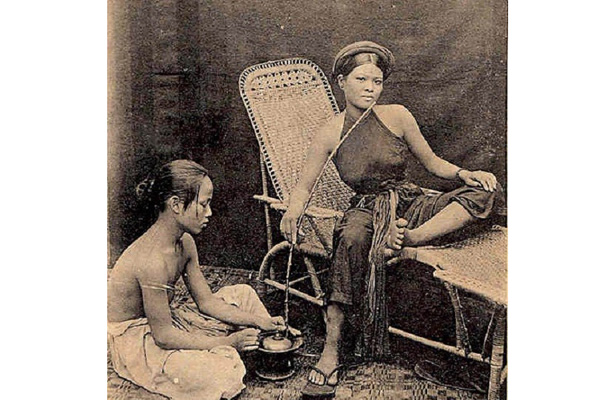 Women in the countryside dyed their trousers brown and fixed the color with mud. In the city, people wore trousers made of silk, brocaded satin, purple satin. On festive days and on the occasion of visits, they combined white trousers with a long dress.