You cannot prepare yourself to be struck with awe, but you can prepare yourself with an amazing experience by spending time keeping yourself up to date with the most recent wonderful movies in the most modern cinemas. Watching a movie at some of the Hanoi's best cinemas is definitely a great thing to do, especially with your family tours in Vietnam. If you fancy yourself in watching a movie, regardless of what type of movie or film it is, have a look at this list of top 5 high-quality cinemas which are worth a try within Hanoi tours.
CGV Cinema Hanoi
What CGV Cinema Hanoi Provides
CGV belongs to CJ Group – one of the famous entertainment companies from South Korea. With nearly 60 cinemas in 20 provinces in Vietnam, CGV cinemas bring the most modern world's film projection technology such as IMAX, 4DX, Starium laser, Dolby Atmos, and ScreenX.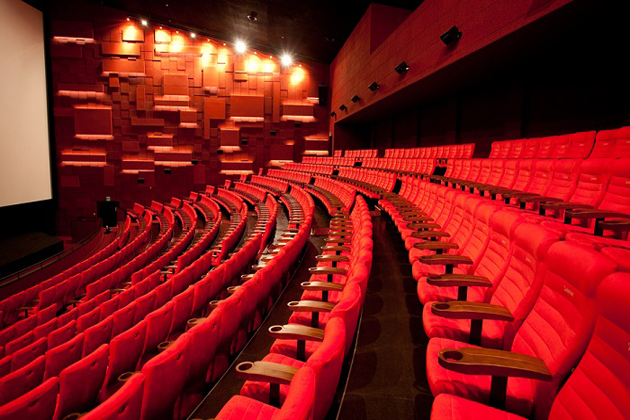 CGV Cinema Vincom Nguyen Chi Thanh has 10 movie theaters, including three 3D movie rooms and seven 2D movie studios equipped with state-of-the-art movie technology and over 1944 seats designed specifically for each view. For the first time in Hanoi, CGV has upgraded its Gold Class movie theater, which will be the premier entertainment destination of the capital city with luxurious leather seats. The cinema will absolutely bring the perfect relaxation experience for audiences.
Addresses of CGV Cinema Hanoi
CGV Vincom Nguyen Chi Thanh: No. 54A Nguyen Chi Thanh St, Lang Thuong Ward, Dong Da District.
CGV Vincom AEON Long Bien: 4th floor, AEON Long Bien, no. 27 Co Linh Str, Long Bien District
CGV Mipec Tower: 5th floor, Mipec Tower, no. 229 Tay Son St, Dong Da District
CGV Vincom Center Bà Trieu: 6th floor, Vincom Center, 191 Ba Trieu St, Hai Ba Trung District
CGV Ho Guom Plaza: 3rd floor, Ho Guom Plaza Mall, 110 Tran Phu St, Ha Dong District
CGV Indochina Plaza Hanoi: 241 Dich Vong Hau St, Cau Giay District
CGV Rice City: 2nd floor and 4th floor, Rice City, Ward 15 Bang Liet, Hoang Mai District
CGV Artemis: 6th floor, Artemis Tower, 3 Le Trong Tan St, Thanh Xuan District
CGV Hanoi Centerpoint: 5th floor, Hanoi Centerpoint, 27 Le Van Luong, Thanh Xuan District
CGV Vincom Royal City: Vincom Mega Mall Royal, 72A Nguyen Trai St, Thanh Xuan District
CGV Vincom Times City: Vincom Times City, 458 Minh Khai St, Hai Ba Trung District
CGV Vincom Long Bien: 5th floor, Vinhomes Riverside, Long Bien District
CGV Mac Plaza (Machinco): 7th floor, Machinco Mall, 10 Tran Phu St, Ha Dong District
CGV Truong Dinh Plaza: 5th floor, Truong Dinh Plaza, 461 Truong Dinh St, Hoang Mai District
CGV Trang Tien Plaza: 5th floor, Trang Tien Plaza, 24 Hai Ba Trung St, Hoan Kiem District
CGV Sun Grand Luong Yen: 3 Luong Yen St, Hai Ba Trung District
CGV Vincom Bac Tu Liem: 234 Pham Van Dong St, Bac Tu Liem District
CGV Vincom Metropolis Lieu Giai: 29 Lieu Giai St, Ba Dinh District
CGV Xuan Dieu: 59 Xuan Dieu St, Tay Ho District
CGV Vincom Sky Lake Pham Hung: Pham Hung, Nam Tu Liem District
CGV Vincom Tran Duy Hung: 5th floor, Vincom Center Mega Mall, Tran Duy Hung St, Cau Giay District
CGV AEON Ha Dong: AEON Mall Ha Dong, Ha Dong District
Lotte Cinema Hanoi
What Lotte Cinema Hanoi Provides
Located at Keangnam – the highest building in Vietnam, Lotte Cinema Landmark Hanoi is invested and developed by Lotte Cinema in South Korea. The cinema will make you have an exciting experience with 4-way audio, comfortable seats with baby ones, and front footrests along with a modern 3D projection system.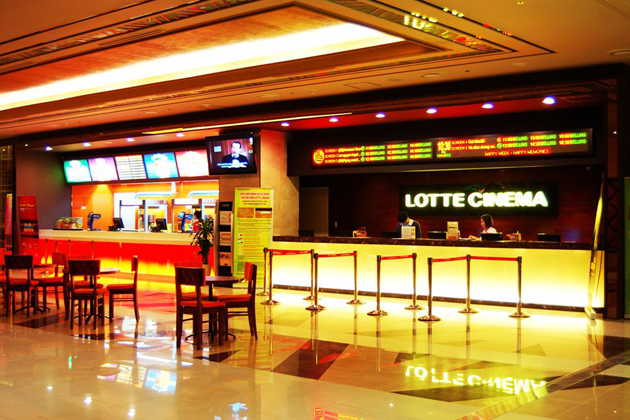 Addresses of Lotte Cinema Hanoi
Lotte Cinema Ha Dong: 4th floor, Me Linh Plaza, To Hieu St, Ha Dong District
Lotte Cinema Kosmo: 2nd floor Kosmo Tay Ho, 161 Xuan La, St, Tay Ho District
Lotte Cinema Keangnam: 5th floor & 6th floor Keangnam Hanoi Landmark Tower, Pham Hung Street, Me Tri Ward, Cau Giay District
Lotte Cinema Long Bien: 3rd floor Savico Mega Mall, 7 – 9 Nguyen Van Linh Street, Long Bien District
Lotte Cinema Minh Khai: Hinode City, 201 Minh Khai St, Hai Ba Trung District
Lotte Cinema Thang Long: 3rd floor BigC Mega Mall, 222 Tran Duy Hung St, Cau Giay District
BHD Cinema Hanoi
What BHD Cinema Hanoi Provides
BHD Cineplex is well-known in Ho Chi Minh City. In Hanoi, despite having one cinema, BHD Cineplex still brings the new features for the movie showing market in the capital. In the near future, more cinemas will be opened in Hanoi to create the modern BHD Cineplex cinema system.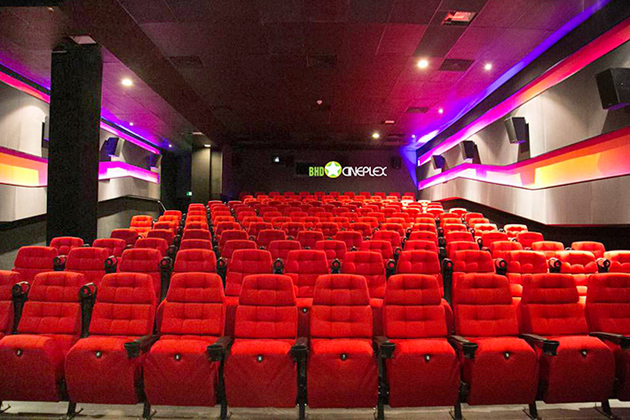 BHD Cineplex Pham Ngoc Thach is well-equipped with the dimension of 2D, 3D projection rooms along with Dolby Atmos sound system. Moreover, the only BHD has a separate screening room with a high-end service style and optimized interior.
Addresses of BHD Cinema Hanoi:
BHD Star Pham Ngoc Thach: 8th floor, Vincom Center Pham Ngoc Thach, 2 Pham Ngoc Thach St, Dong Da District
BHD Star Discovery: 8th floor, Discovery Tower, 302 Cau Giay St, Cau Giay District
BHD Star The Garden: 4th floor, The Garden Mega Mall, Me Tri, Hanoi
National Cinema Center (NCC)
NCC is operated and managed directly by the Ministry of Culture, Sport, and Tourism Vietnam. The cinema has the main function of screening films for political, social, and other disciplines, with the aim of orienting cinema, displaying cinema, and performing arts activities. In addition, NCC also serves young audiences with entertaining international movies. The cinema's quality is strongly developed to be worth its name – the National Cinema Center in Vietnam.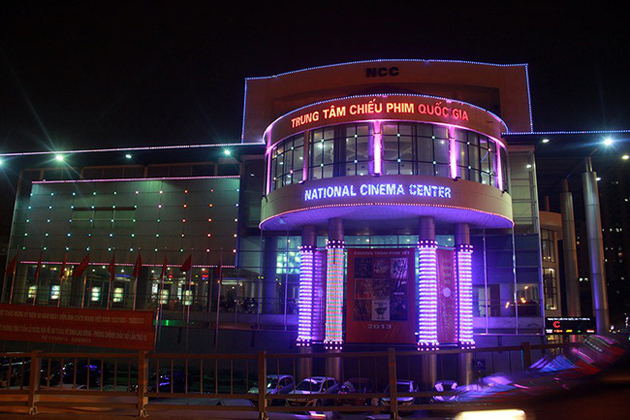 Address: No. 87 Lang Ha St, Ba Dinh District
L'Espace Cinema Hanoi
The cinema is established with a view to promote French cultural activities as well as enhance long-term France – Vietnam relationship. With a well-equipped screening system, it offers audiences the best French and Vietnamese movies and films.
Address: 24 Trang Tien, Hoan Kiem District