For those being interested antiques, an interesting trip to Hanoi, Vietnam will whet your appetite for an authentic experience with a visit to antique shops. If you wish to spend time exploring antique shops, wander around streets and look for amazing antique shops and Hanoi is a place for that. Here are the top 5 antique shops that you can visit in Hanoi local tour to obtain a unique shopping experience.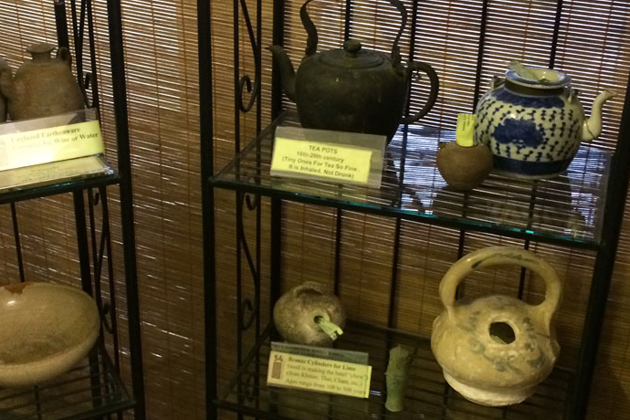 54 Traditions Gallery
Vietnam's multicolor picture of 54 ethnic minorities living together at peace is obviously displayed at 54 Traditions Gallery with the representation of present and past. There are various items in the shop ranging from museum quality fabrics, tribal tools, lithograph to carved cutters; each of which carries a distinct interestingly meaningful story which will be told by the friendly shop owner with his extensive knowledge.
Address: 30 Hang Bun, Hanoi
Hoan Linh
It would be a lot of fun to wander along Nghi Tam Street and look for wonderful antiques including figures, statues and stuff made from ceramic, jade, wood or bronze.
Address: 176, Nghi Tam, Tay Ho, Hanoi
Vietnamese House
Characterized as a perfect combination of the art gallery and craft shop, Vietnamese House is also a reliable place for purchasing antiques.
Address: 92 Hang Bac, Hoan Kiem, Hanoi
Vietnam Cultural
Located right in the Hanoi Old Quarter, Vietnam Cultural has a reputation for a wide collection of antique stuff from hill tribes in the far north. Each item is closely associated with ethnic culture and tradition, so visit it and find authentic Vietnamese souvenirs.
Address: 6, Hang Mam Street, Hoan Kiem, Hanoi
Huy Dac Antique Shop
Amongst antique shops along Nghi Tam Street, Huy Dac antique shop is one of the most popular specializing in antique products.
Address: 28, Nghi Tam, Tay Ho, Hanoi.