Located approximately 145 miles from Ho Chi Minh City, Con Dao is an archipelago housing 16 islands in the East Sea. The island now is not only famous for historic sites but also popular for scenic bays, coral reefs, and stunning beaches. Beaches in Con Dao until now still keep its pristine beauty with deserted white sandbanks and biodiversity. Here are Con Dao's best four beaches that you should not miss when paying a visit to this beautiful island during your Vietnam beach holidays.
An Hai Beach
An Hai Beach, at the heart of tourism in Con Dao, is located in Con Son Town of the island. The beach stretches quite a long distance with white smooth sand slight winds. On the beach lines, several resorts making it crowded places, but if you walk a bit far to the south, you could explore a new vision of peace and tranquility with your own patch of sand. The beach, which is near some hotels and resorts, is suitable for groups of travelers or families going on a Vietnam vacation.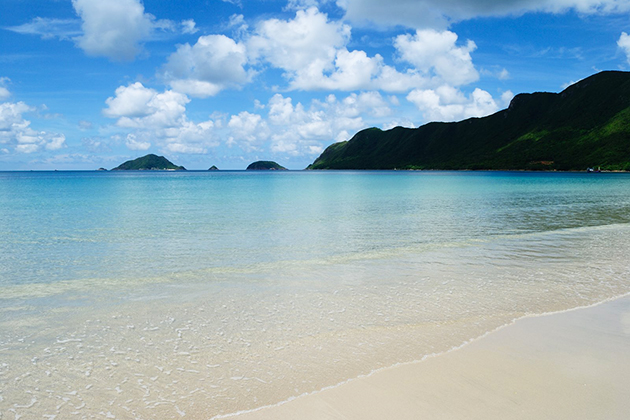 Dat Doc Beach
Dat Doc Beach is in the North-West of the town. The beach attracts tourists with clear seawater, slight waves, long white sandbank and is hugged by high green mountains. Dat Doc Beach has recently become famous as it is home to 5-star luxurious Six Senses Con Dao Resort. Although the resort is restricted to public visitors, there is a small area that you can stop for a while and take some photos of the dramatically beautiful "Elephant Mountain". In the sunrise and sunset, there are sandflies that tourists should pay attention to avoid as much as possible.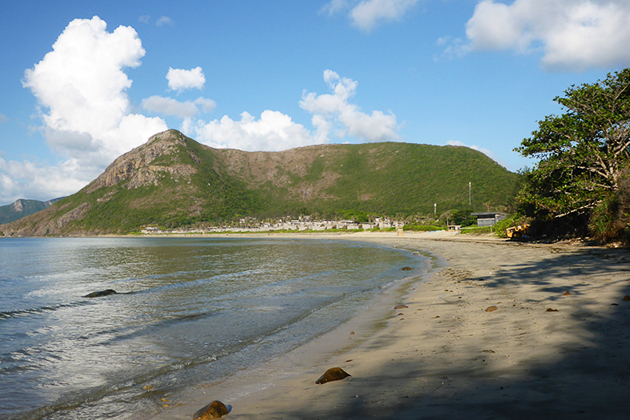 Dam Trau Beach
Dam Trau Beach near Co Ong airport is a beautiful beach in the north of Con Dao. The beach now can still keep its pristine beauty with fresh air, clear blue water, soft yellow sand, and quiet space. It is also surrounded by a prominent bamboo forest, green pine tree, and tropical jungle. When you are on the beach, there may have some drink vendors or hammocks ready to serve you, which absolutely brings you a sense of relaxation and refreshment. There is also a variety of seafood for you to choose a very affordable price.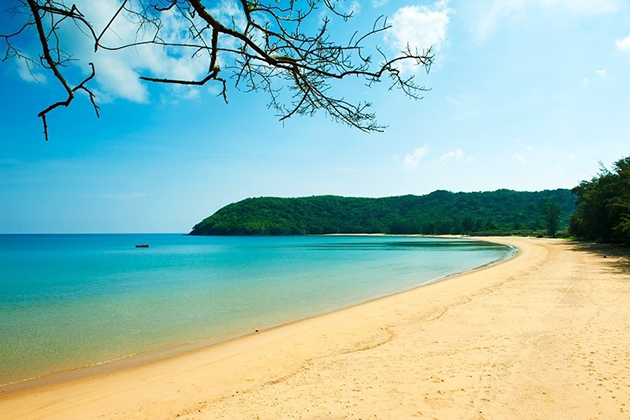 Other Beaches
Besides the three famous beaches, tourists can have different options. Ong Dung Beach is an ideal location for snorkeling and easy to reach. You can rent snorkel equipment at some dive shops in the town. Other great beaches are Dat Tham Beach and Bang Beach, which are undeveloped and isolated in compared with other beaches in Con Dao.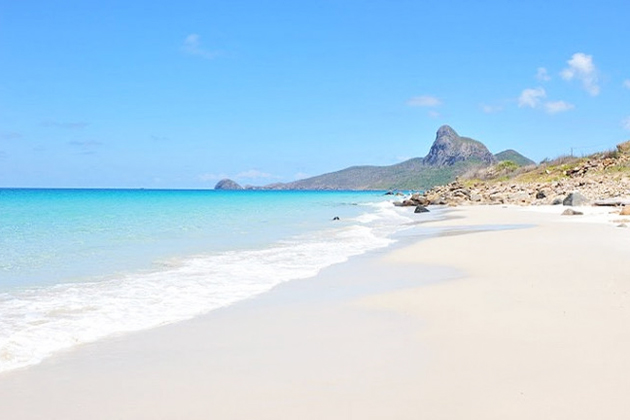 If you have a chance to visit the island, these above beaches should always be highlights in your itinerary. The peace, freshness and pristine pure beauty can satisfy any of its demanding guests.