Ancient architecture, scrumptious local cuisine, and shopping heaven are Hoi An's triplet glamour. It cannot be denied that shopping on Hoi An tours as well as Vietnam tour packages are definitely an interesting experience as it is the best way to sense the full taste of your travel. For those who are keen on shopping, especially shoe items, here are the top 5 shoe shops in Hoi An that should not be missed.
Friendly Shoe Shop in Hoi An
Friendly Shop is amongst the most popular shoe shops in the region. The shop offers a wide selection of premade shoes that are well-designed with a good-looking appearance, comfort, durability, and high quality. With Friendly Shop, it is convenient that you can book online and the shipping is quick and safe.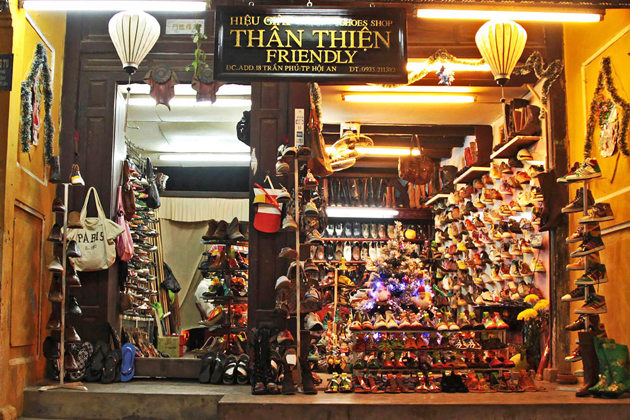 Address: 18 Tran Phu Street, Hoi An, Vietnam
Tel: +84 935211382
Email: [email protected]
An Nam Shoe Shop in Hoi An
Head to An Nam shoe shop where you can indulge in the world of unique shoe design and high quality. Run by a friendly couple, An Nam shoe shop sells great hand-made shoes in which you can choose your own shoe design. Although the price can be a little higher than others, you do not have to worry about its quality as all shoes here are long-lasting and comfortable.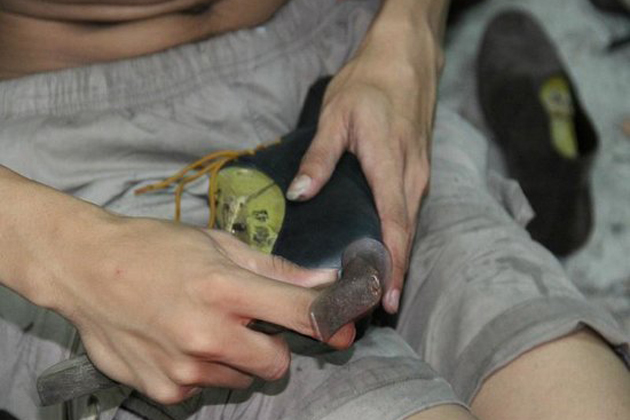 Address: 647 Nhi Trung street
Telephone: +84 97 614 36 96
Linh Shoe Shop in Hoi An
This little shoe shop is also worth a visit. Being the home to a number of tailor-makes custom shoes, the Linh shoe shop is a reliable and favorite place for both local and foreign visitors with a good look and relatively low price.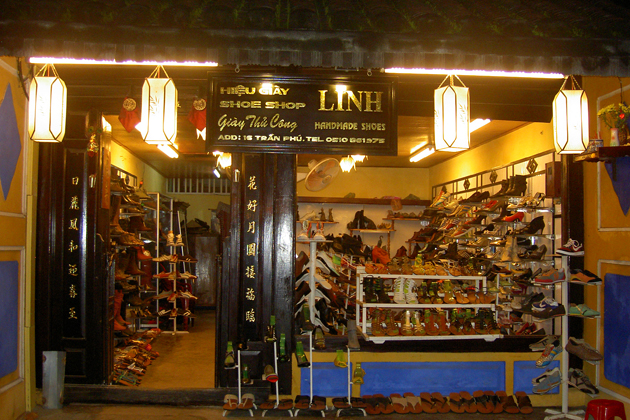 Address: 16 Tran Phu street
Telephone: +84 510 3861 974
Loc Phuoc Shoe Shop in Hoi An
Another highlight is the Loc Phuoc shoe shop which can be considered the shopping paradise for shopaholics. High-quality and durable shoes are given top priority in manufacturing shoes, therefore, there is no need to worry about their quality.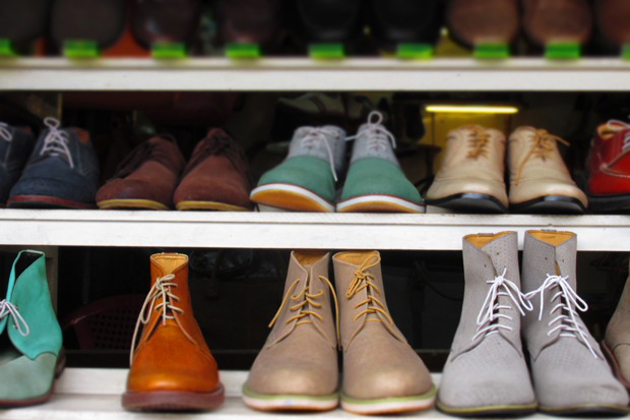 Address: 45 Tran Phu Street
Telephone: +84 510 391 1969
Yaly Couture – Hoi An Shoe Store
Yaly couture is also a place to go. As one of the major tailor shops in Hoi An, it is highly renowned for its hand-stitched shoes with the best material.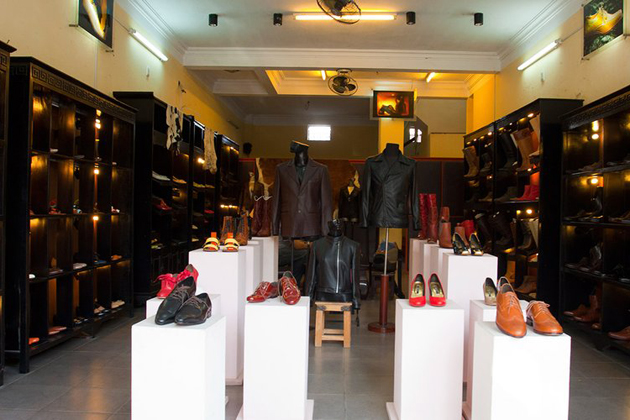 Address: 385 Nguyen Duy Hieu street
Telephone: +84 510 2212 474