Hue is the home to a number of fashion shops with myriad up-to-date as well as eye-catching beautiful products including clothes or shoes. On Vietnam tour packages, paying a visit to fashion shops to purchase great items for your Hue day tours or buy some gifts for your family and friends. Here are the top 10 recommended fashion shops in Hue that one should check out.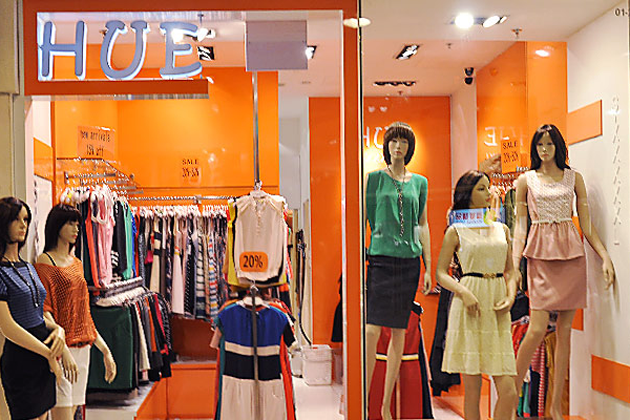 Top 5 Best Hue Fashion Shops
Bao Thanh Shop
Located in the major street of Hue, Bao Thanh Shop has a reputation for selling a wide range of fashion clothes, high-quality shoes, or even cosmetics.
Address: 149 Tran Hung Dao, Hue
Boi Tran Shop
Along with Bao Thanh Shop, Boi Tran is also shopping heaven where you can purchase fashionable shoes as well as clothes. Cosmetics are also available here.
Address: 17 Tran Hung Dao, Hue
Thao Vy Shop
For those who are looking for high-end shoes and clothes with the latest design, Thao Vy Shop is a place to go. Here, your dream of shopping will definitely be met.
Address: 25 Hung Vuong, Hue
Silk Huong Giang
Silk Huong Giang, as its name states, is gaining its popularity to be the top place selling wonderful silk clothes with high quality.
Address: 44 Le Loi
Xuan Thu Shop
Another amazing place for ultimate experience is Xuan Thu Shop. This is the paradise of fashionable shoes and clothes. Also, if you are interested in cosmetics products, Xuan Thu Shop is a place to go.
Address: 10 Hung Vuong, Hue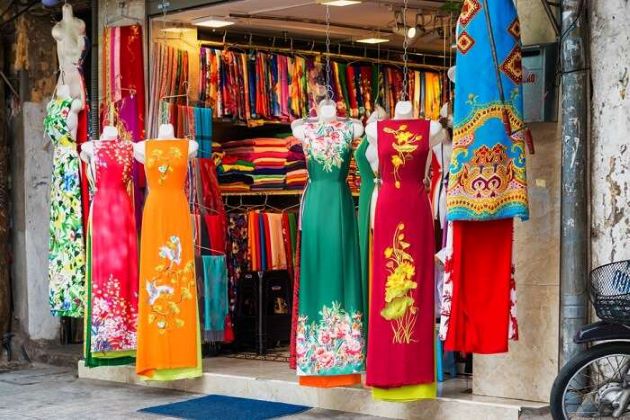 Top 5 Recommended Hue Fashion Stores
Shop 100
Shop 100 makes a good impression on customers for good products and excellent service with friendly staff. Here, you can have a chance to immerse in the world of stylish clothes with high quality and affordable price.
Address: 100 Mai Thuc Loan, Hue
Cam Nhi Shop
Do not forget to drop a visit to Cam Nhi Shop to find fashionable clothes and trendy comfortable shoes.
Address: 11 Phan Boi Chau, Hue
Thanh Thanh Shop
Thanh Thanh Shop specializes in up-to-date and high-quality shoes varying in shapes and sizes.
Address: 15 Phan Luu Dang
Quynh Tram Shop
Quynh Tram Shop attracts both local and foreign visitors for an amazing broad collection of myriad clothes and shoes – all are fashionable but affordable.
Address: 82 Mai Thuc Loan, Hue
Ryna Shop
Another highlight is Ryna Shop which offers fashionable clothes and shoes. Also, cosmetics are on sale.
Address: 6B Tran Van Cao, Hue