Coffee is more than just an everyday drink for Vietnamese people. It today has become a unique cultural drinking quintessence of the Vietnamese. Everywhere you travel, you can encounter countless coffee shops with a lot of people who come to sip a cup of coffee and chat or talk with their friends. Sapa tours, landmark of Vietnam vacation packages, with no doubt, conjures up a series of amazing coffee shops that appeal to customers and visitors' interests. If you have a chance to visit this lovely land, here are the best coffee shops in Sapa that should not be missed.
Top 5 Best Sapa Coffee Shops
Hill Station Deli & Boutique
One of the top coffee shops in Sapa that is worth a visit is Hill Station Deli & Boutique. For sure it is hard to resist the magnificent coffee here. You can start your day with a cup of hot or iced coffee to have a refreshing feeling or even send your day by sipping a small cup of coffee at the Hill Station Deli & Boutique.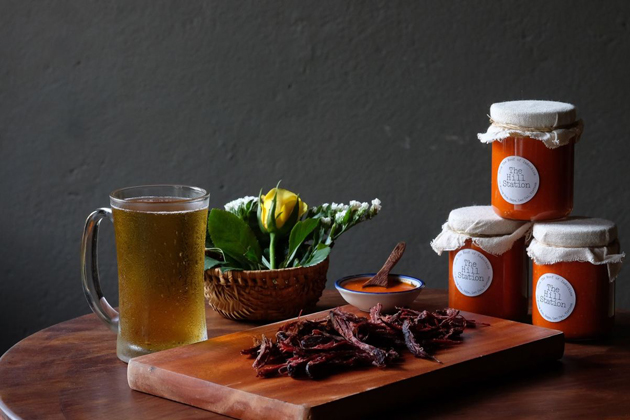 Address: 7, Muong Hoa Street, Sapa
Baguette & Chocolate
Do not forget to pay a visit to Baguette & Chocolate where you can not only taste delicious food but also enjoy perfect coffee and other refreshingly cool drink. Also, you can have some yummy cake while enjoying the awesome Vietnamese coffee style. The ambiance is definitely comfortable.
Location: Thac Bac Street.
Sapa O'Chau Café
Sapa O'Chau is an ideal place for food and drink. Actually, it is such a great place for enjoying authentic Vietnamese coffee. There is nothing quite like sitting in Sapa O'Chau Café in the afternoon and enjoying superb coffee offered by friendly staff with outstanding service.
Address: 8 Thac Bac Street, Sapa.
Luckydaisy's Bamboo Bar & Restaurant
Characterized both as a restaurant offering awesome food as well as a great café for customers, Luckydaisy's Bamboo Bar & Restaurant is proud to provide amazing drinks including beer, coffee, and fresh juices.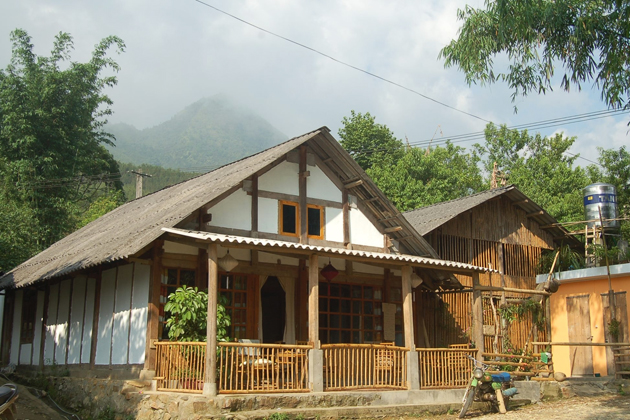 Address: Tavan Giay 1, Sapa
Le Petit Gecko
Le petit Gecko satisfies customers with not only scrumptious dishes and good drinks but also excellent service. It is really value for money with both Western and Vietnamese food as well as a great view overlooking the street. Try some coffee in order to get the taste of the region.
Address: 015 Xuan Vien, Sapa
Top 5 Recommended Coffee Shops in Sapa
Color Bar
Another no less amazing coffee shop in Sapa is Color Bar. With a cozy atmosphere, you can enjoy a great drink of your choice ranging from juice, beer, hot chocolate, cocktails to coffee. Moreover, the interior of the Color Bar is considered a piece of art to admire.
Location: Cat Cat, Sapa
Tel: 0979483398
Highland Sapa Café
Without a doubt, Highland Sapa Café offers the best Vietnamese coffee. There is a wide variety of coffees for you to choose including just black coffee, creamy coffee, and especially egg coffee. It would not complete without trying awesome egg coffee which is prepared with egg yolks, condensed milk, and sugar. With its unique flavor taste, for sure, everyone desires to revisit to retry a cup of egg coffee again.
Address: 036 Cau May, Sapa, Lao Cai
Cafe in the Clouds
Café in the Clouds is gaining popularity which is of customers' interest. It offers a fantastic view, excellent service, and good food at a good price. Stop at this wonderful café for some amazing ginger tea as well as cold beer and coffee.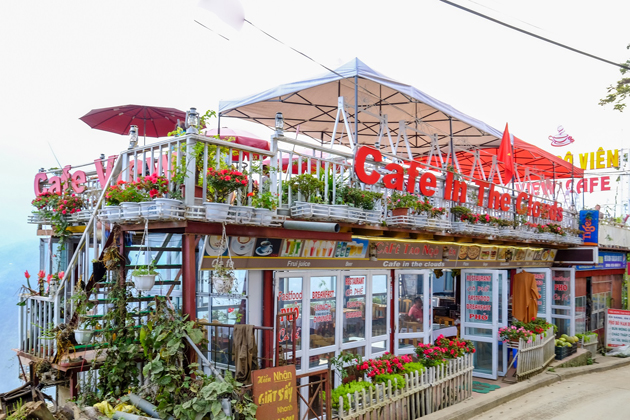 Address: 58 Fansipan, Sapa
Peters Coffee Corner
For those who are on a budget, Peters Coffee Corner is an optimal choice. Make your way to this appealing coffee shop to indulge in an aromatic iced coffee with condensed milk.
Location: Ham Rong Street, Sapa
Pineapple
Do not miss this stylish Sapa-esque café. It is a perfect place for a healthy and delicious breakfast. Also, order some coffee for your breakfast to start an energetic day.
Location: Pha Dinh Phung, Sapa