During Sapa day trips, no matter what your goal is, your needs and expectations will be met as it is such an amazing place that offers you a chance to experience all the sights, sounds and tastes of northwest mountains of Vietnam. Sapa cuisine is also one of the most outstanding features that appeal to visitors. For those who are keen on local dishes of this mountainous area, paying a visit to the best restaurants in Sapa to indulge in mouth-watering dishes is an ultimate experience. Here is the list of top 10 restaurants in Sapa that are worth a visit.
Paradise View Restaurant
Located in the center of Sapa town, Paradise View Restaurant is a perfect spot for awesome meals with great ambiance and beautiful view. Here, tourists can have a chance to enjoy a number of scrumptious dishes including bean soup seasoned with mountain herbs, banana flower salad, crème brulee as well as salmon hot pot. Moreover, the staff of the restaurant is lovely, hospital and friendly who offers outstanding customers services.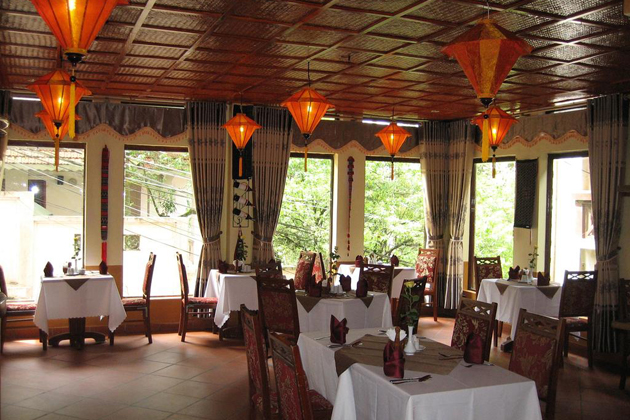 Address: 018 Pham Xuan Huan, Lao Cai
Good Morning Vietnam Restaurant
As one of the best restaurants in Sapa, Good Morning Vietnam is an ideal place to indulge in abundant delicious fresh food in a small and cozy place. You will receive excellent service from friendly and well-trained staff.
Address: 34, Muong Hoa, Sapa town, Lao Cai
The Hill Station
Nestled next to the junction of Cau May ad Muong Hoa roads, The Hill Station offers a variety of flavor crusty bread, sandwich, baguette and so on. Do not miss this wonderful place to immerse yourself in the world of crummy food with the surrounding comfortable atmosphere. In addition to delicious dishes, The Hill Station is also a great spot for enjoying coffee, cake, and dried buffalo. All are at reasonable prices.
Address: 7 Muong Hoa Street, Sapa
The Hill Station Signature Restaurant
The Hill Station Signature Restaurant impresses customers for its great setting offering an amazing view overlooking fantastic valleys accompanied with a diverse menu, which satisfies even those who have a delicate palate. Here, you can have a chance to enjoy the best Hmong cuisine. The most popular dish that The Hill Station Signature Restaurant offers is the rainbow-trout rolls with a unique taste that lingers in your mouth.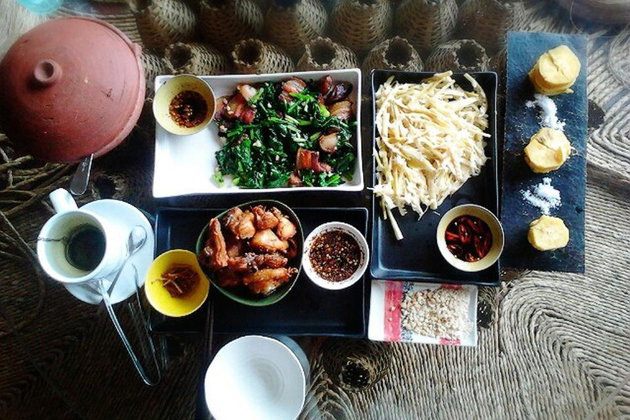 Address: 37 Fansipan Street.
Little Sapa Restaurant
Little Sapa Restaurant is also a not-to-be-missed place for enjoying the best food in Sapa. Here, customers will get ultimate satisfaction with a wide choice of food at a reasonable price. Moreover, the staff is very friendly and supports you at any time. Little Sapa Restaurant provides French, Vietnamese, Asian, Italian and vegetarian dishes.
Address: 18 Cau May Street, Sapa
Red Dao House Restaurant
Head to Red Dao House Restaurant and indulge yourself in authentic Vietnamese cuisine. The restaurant is highlighted with traditional wood decoration, creating a comfortable and cozy atmosphere. With innovation food menu and a team of well-trained staff in a lovely uniform, you will have the best time there.
Address: 04B Thac Bac Street
Nature View
Another great spot in Sapa is Nature View. Nature View is famous for best Vietnamese and European food. Especially, customers can have a chance to enjoy Sapa's fresh fruit smoothies. Lovely meal, quick and efficient service, friendly staff and unbeatable view make the Nature View Restaurant one of the top appealing restaurants in Sapa.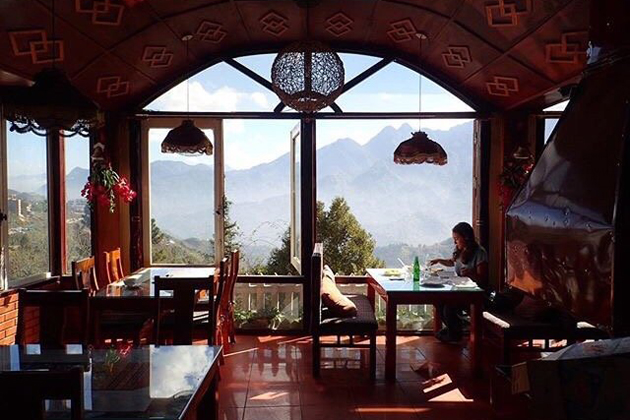 Address: 051 Fansipan Street, Sapa Town, Lao Cai province
Sapa Memories
If you are looking for weird and adventurous local food, Sapa Memories should be your choice. The restaurant stands out of the crowd for offering unique but great dishes such as fried frog or venison. Moreover, Sapa Memories also offers a view overlooking the daily life of local people, thereby sensing the full taste of the region.
Address: 29 Muong Hoa Street
Sapa O'Chau
Sapa O'Chau is a perfect place for scrumptious food and great drink. There is nothing quite like sipping a cup of fresh ginger tea in Sapa O'Chau and observe the stunning surrounding area. You can spend time there for a memorable breakfast along with a few simple snacks.
Address: 8 Thac Bac Street
Le Gecko
With Le Gecko, you can identify the integration of French classic option and Vietnamese ingredients. Being renowned for awesome French cuisine, Le Gecko is always proud to offer best aromatic food with the best drink at a reasonable price. Here, you can also have a lot of choices for your meal ranging from burgers, breakfasts, steaks, salads, pork, seafood, chicken, beef and so on.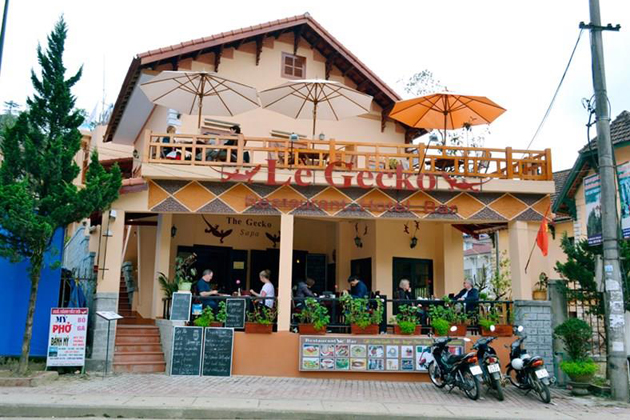 Address: 04 Ham Rong Street, Sapa