Globalization has made our world closer and closer. Therefore, it is common when Vietnam, an orient country, celebrates the solar calendar New Year and Christmas. What makes your Vietnam vacation packages on this occasion distinctive and interesting is the melting pot of western and local cultures for the celebration of these holidays.
Special Deals for New Year & Christmas 2020 in Vietnam
From 01/08/2019 to 31/12/2019, you will get FREE Vietnam Visa when booking Vietnam tour packages from 7 days up.
Note: Free Vietnam Visa on arrival is not applied for Limited Nationalities according to the list of Vietnam Immigration Department. (For these travelers, we will support you as much as possible.)
Why You Should Travel Vietnam on New Year & Christmas 2020
Christmas
As Vietnam is more influenced by Buddhism and Taoism than Christianity, Christmas is not considered a public holiday in the country. However, Christmas is wonderfully celebrated by both the Christian communities and local people. A few weeks before this occasion, a lot of hotels, buildings, and stores in big cities are decorated with Christmas trees and sparkling ornaments, which will make you feel like home. Though snow is hard to see in this sub-tropical country, the pleasant weather of moderate temperature is an ideal occasion to visit Vietnam. Moreover, Vietnam has a lot of stunning churches built in the period of the French colonial period which becomes extremely magnificent in Christmas Eve such as the Stone Church in Hanoi or Notre Dame Cathedral in Saigon.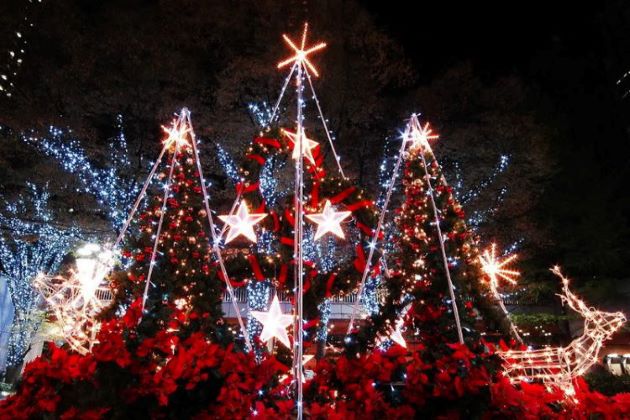 Solar New Year
Although Vietnamese people consider Lunar New Year their official and most important holiday, Solar New Year, also known as Western New Year, is currently more and more popular. Streets are decorated colorful lights and beautiful colors. Besides, a lot of amusement and entertainment activities are taken place from Christmas to the New Year while services in shopping malls, amusement parks, and tourist attractions are focused to entertain customers. Fireworks and countdown festivals are organized in big cities like Hanoi, Saigon, and Danang make your feeling more fascinating. Due to the unofficial holidays, Vietnamese people have only one day off so it is not the peak season of tourist destinations in Vietnam.