Single parenting, though still a new notion in Vietnam, is gaining acceptance by the public here.
But unlike in the West where middle-class career building and the disintegration of the nuclear family are the main causes, the new phenomenon in Vietnam is only another consequence of war: many woman spent their best years in fighting, thus missing all chances for marriage: now, lonely, they desperately want to have just children to warm their hearts.
"Xin con" (questing for children), therefore, is gaining currency at many places. Mrs. Le Thi Nham Tuyet, a sociologist, recently made a survey of An Thiep village, Thai Binh province, and found that of the 85 spinsters there, 21 had opted for single parenthood.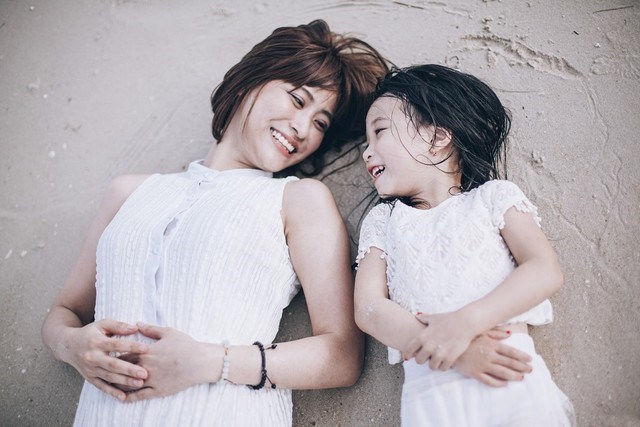 Pham Thi Bui, 40, is one of the most determined advocates. She began by asking to be relieved of her function in the executive committee of the local chapter of the Women's Union so that she could have more time for herself. Her request turned down, Bui took a more direct approach. She invited to tea a man she knew and who was father of four daughters, and told him what she expected from him.
The man asked her to become his concubine. That way, he reasoned, she could give him a male heir.
"No," Bui was adamant. "I just asked you to 'give' me a child. If you say no, I'll go to another man."
Finally the two came to an agreement and Bui later gave birth to a boy who, now a healthy toddler, is well received by Bui's family.
The survey also showed that all the unmarried mothers and the children they had born were approved by public opinion.
Usually the initiative came from the women, with or without the assistance of a go-between, often an older person in the village.
The message cannot be plainer: 7 want a child and I'll give a reward of 100kg of paddy for a daughter and 200kg for a son." Of course all such arrangements had to be strictly confidential.
The case study made of An Thiep leads to the following remarks:
1. Unmarried women in this village and perhaps in many other places want to have at least one child, not through adoption but by directly taking part in its procreation. One question arises: Would single parenting degenerate into a new sexual attitude contrary to the traditional behavior?
2. Both the big family and the community are in favor of those unfortunate women and the children they have born in unusual circumstances. Still, on the educational and emotional plane, one wonders what relations would be between the children and the men who have sired them. Invitro fertilisation (IVF) seems to be a better solution.
Anyway the new social phenomenon marks a great leap forward in traditional thinking. In the old days a woman with an illegitimate child would be treated with opprobrium. Her head would be shorn and the nape of her neck would be plastered with lime. She would even be tied to a raft which would then be let to the mercy of wind and water. Her child, needless to say, would become an outcast.
Even after the August Revolution of 1945 and until the early Eighties, to be mother without being married remained to be the object of public scorn and would often invite administrative sanctions.
3. Single parenting, white dealing a heavy blow to a Confucian tradition, has in fact strengthened it because greater importance is still attached to male offspring.